The 17th named storm of the Atlantic season, Tropical Storm Rina, formed in the Atlantic Ocean on Thursday, September 28. Rina formed between the Leeward and Cabo Verde Islands and just east of Philippe. The storm has been weakening the last several days and will continue to move northwest as it spins down into a remnant low by Monday. Rina will be pulled northwest around an area of high pressure, not impacting any land (ABOVE).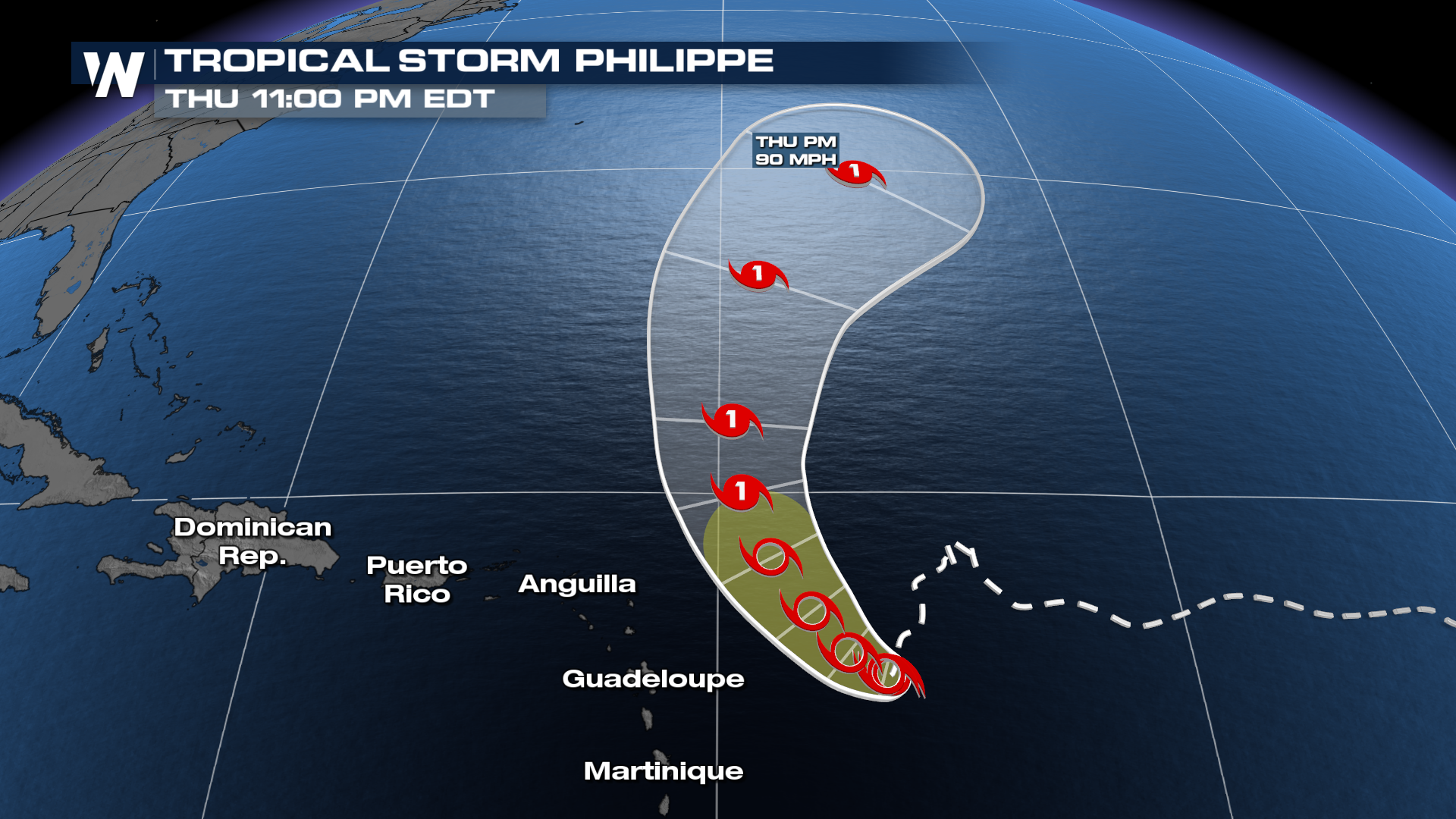 Meanwhile, Tropical Storm Phillipe will take a gradual turn to the northwest, away from the Caribbean islands. As it moves north it will strengthen, and is forecast to become a Category 1 hurricane by Monday. Although Philippe is moving away from the Caribbean, it will be breezy at times with big waves and rough surf this next week.
We are in the fourth quarter of this hurricane season and we cannot wait for that final play to call it done and done! Don't let your guard down, though--October can be a busy month, tropically speaking because of warm sea surface temperatures this time of the season.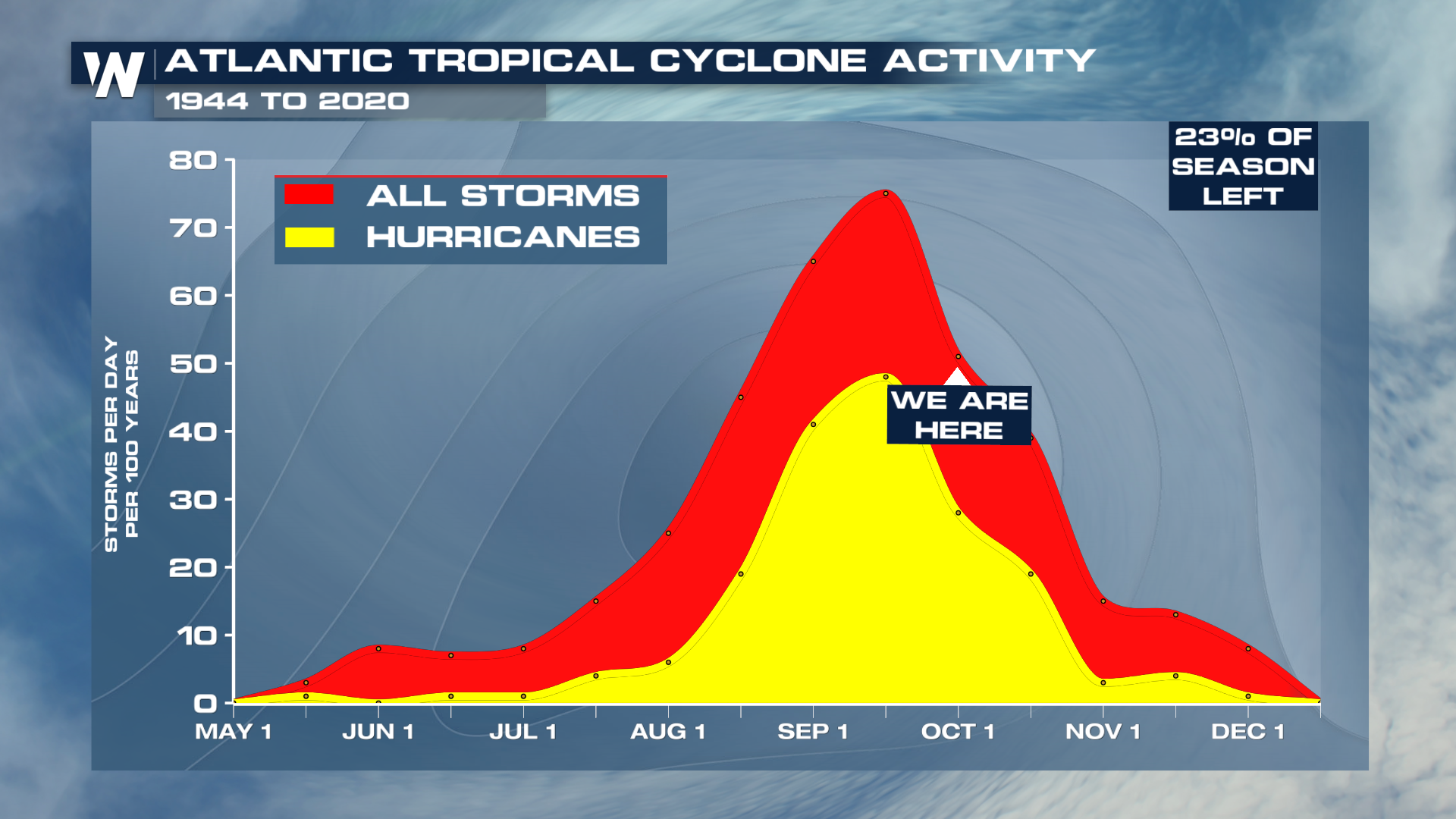 While we continue to monitor the MDR (main development region) of the Atlantic now, October could bring a few areas of potential development closer to the lower 48. The Climate Prediction Center (CPC) is highlighting a low chance for tropical development during the 7-14-day window.