Tropical storm Rina formed in the Atlantic Ocean on Thursday, between the Leeward and Cabo Verde Islands and just east of Philippe. Rina is NOT expected to impact the Caribbean as it is pulled northwest around an area of high pressure, remaining a "fish storm" during the next week. The current forecast maintains tropical-storm-force winds for Rina through early next week (ABOVE).
Meanwhile, Tropical Storm Phillipe will meander slowly westward over the next few days before eventually turning north over open waters.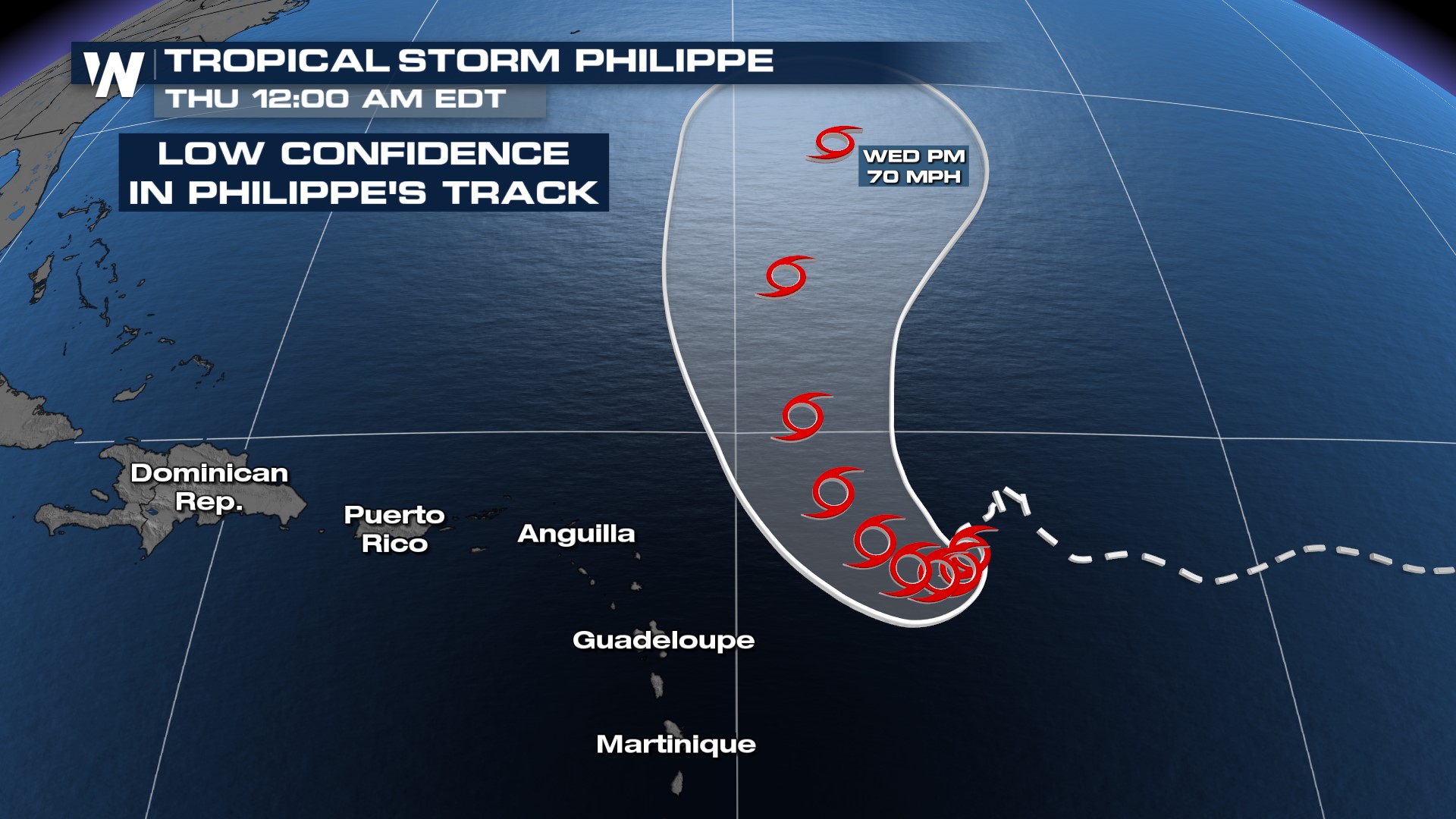 Interaction with Rina could cause this system to spin around a center point between the two lows, an effect called Fujiwhara. Regardless, impacts to the eastern Caribbean Islands look minimal with very little rain, but high surf and rip currents are likely through the weekend.
We have about 30% of the Atlantic hurricane season left. Don't let your guard down, though--October can be a busy month, tropically speaking because of warm sea surface temperatures this time of the season.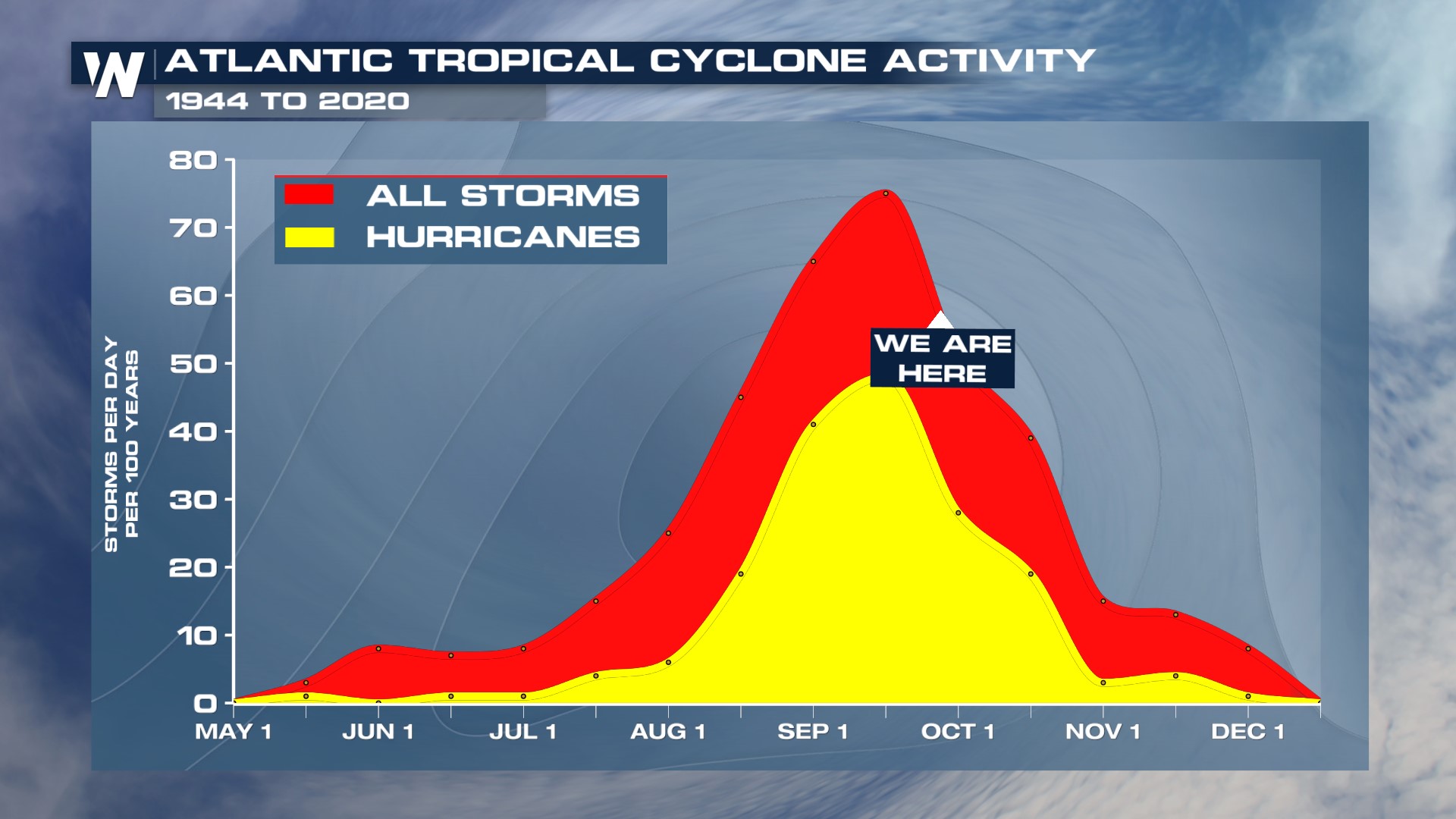 While we continue to monitor the MDR (main development region) of the Atlantic now, October could bring a few areas of potential development closer to the lower 48. The Climate Prediction Center (CPC) is highlighting a low chance for tropical development during the 7-14-day window.