Utqiagvik, Alaska (formerly Barrow) is saying goodbye to its daylight for the rest of 2023. Saturday marks the city's final sunset until late January 2024. Here's how it looked on Friday (above).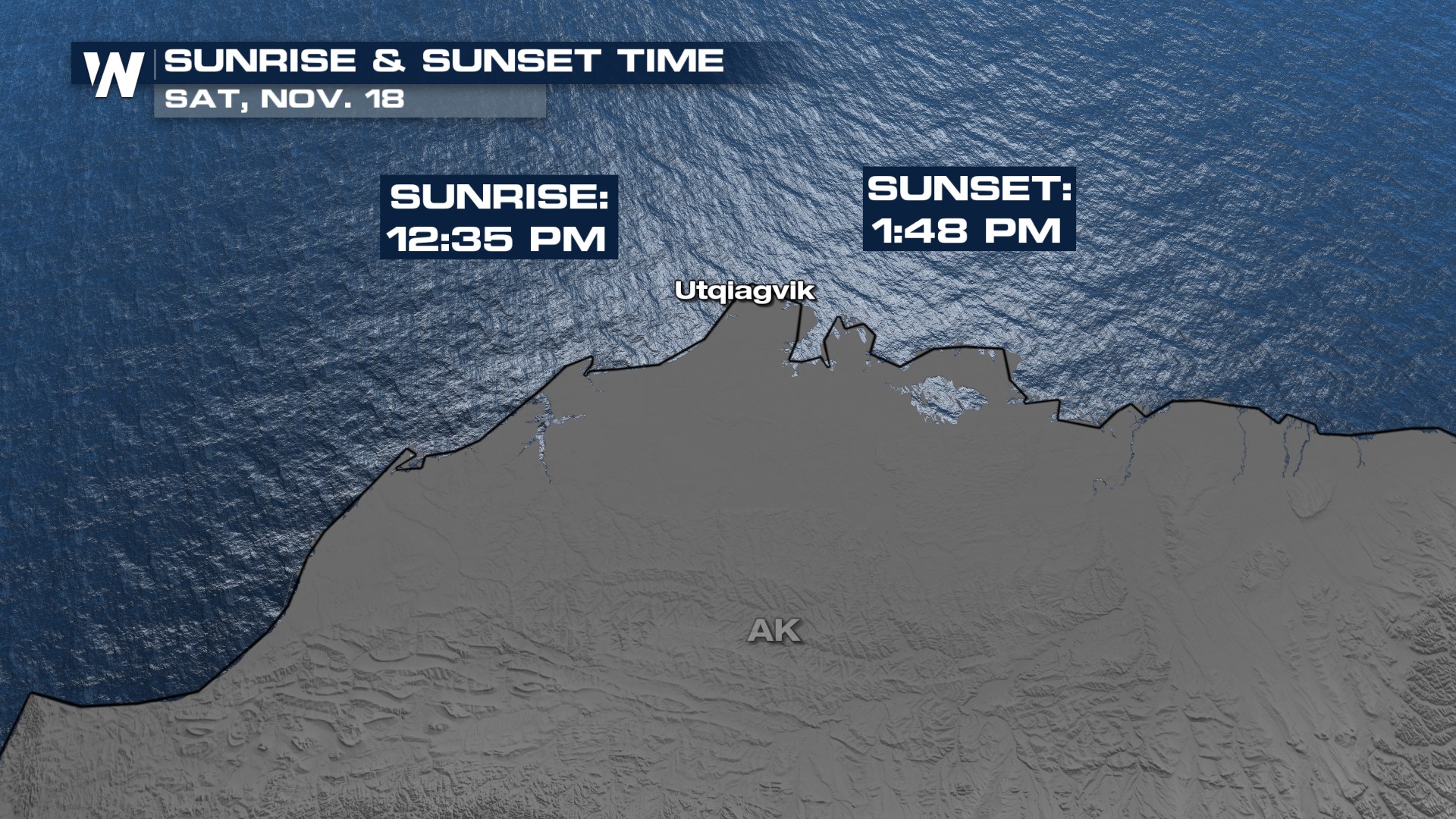 Compare Utqiagvik's length of day to other Lower 48 cities and how much more sunlight these cities receive!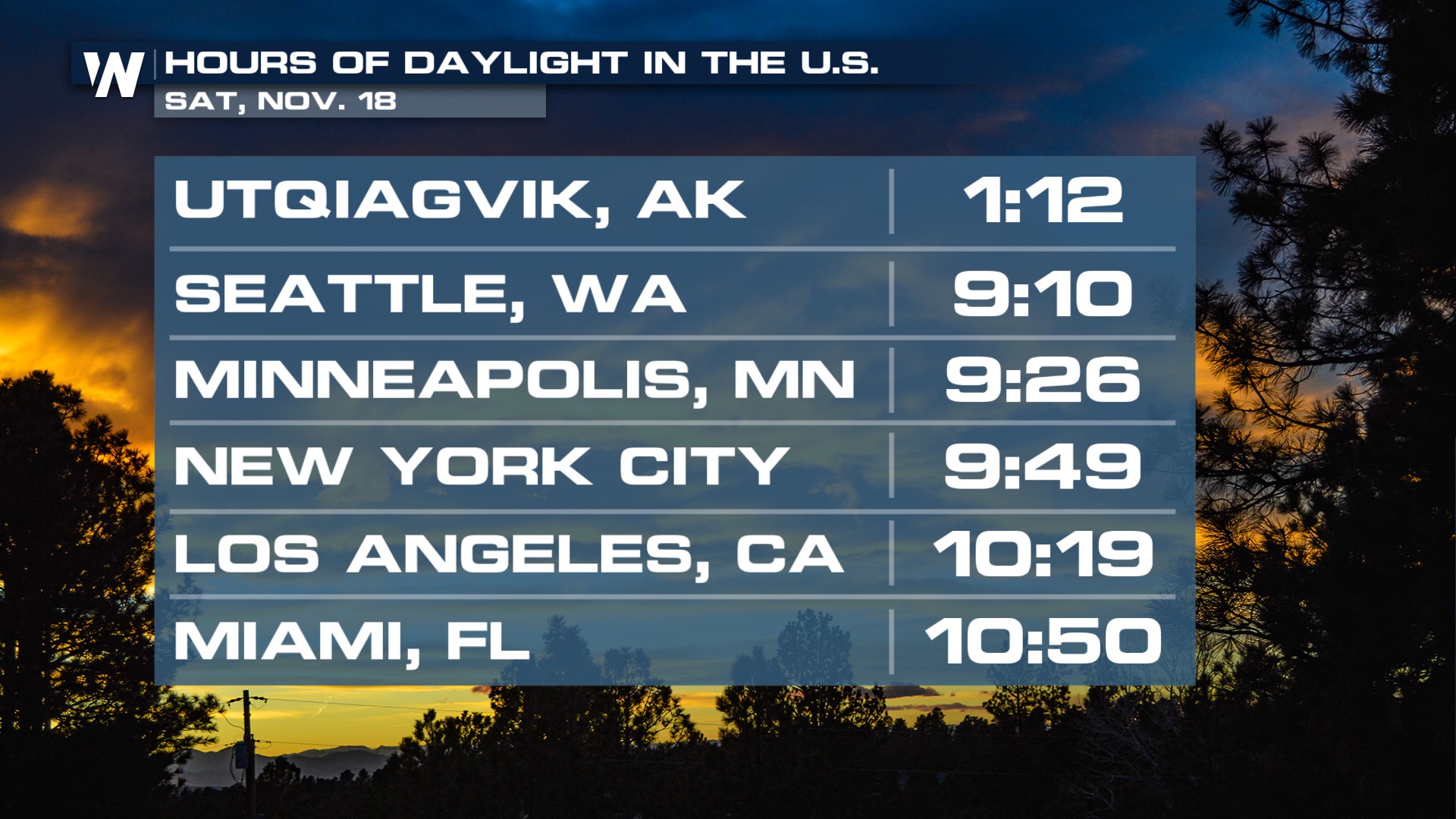 On Saturday, Utqiagvik will enter what is known as "polar night". That means the sun will set for the final time and won't rise again for another 65 days! Set your calendar reminder for January 23, 2024 because that's when Utqiagvik will see the sun again (pending cloud cover!) Why does this happen? We have to look at Earth's tilt in order to fully understand this long, dark winter.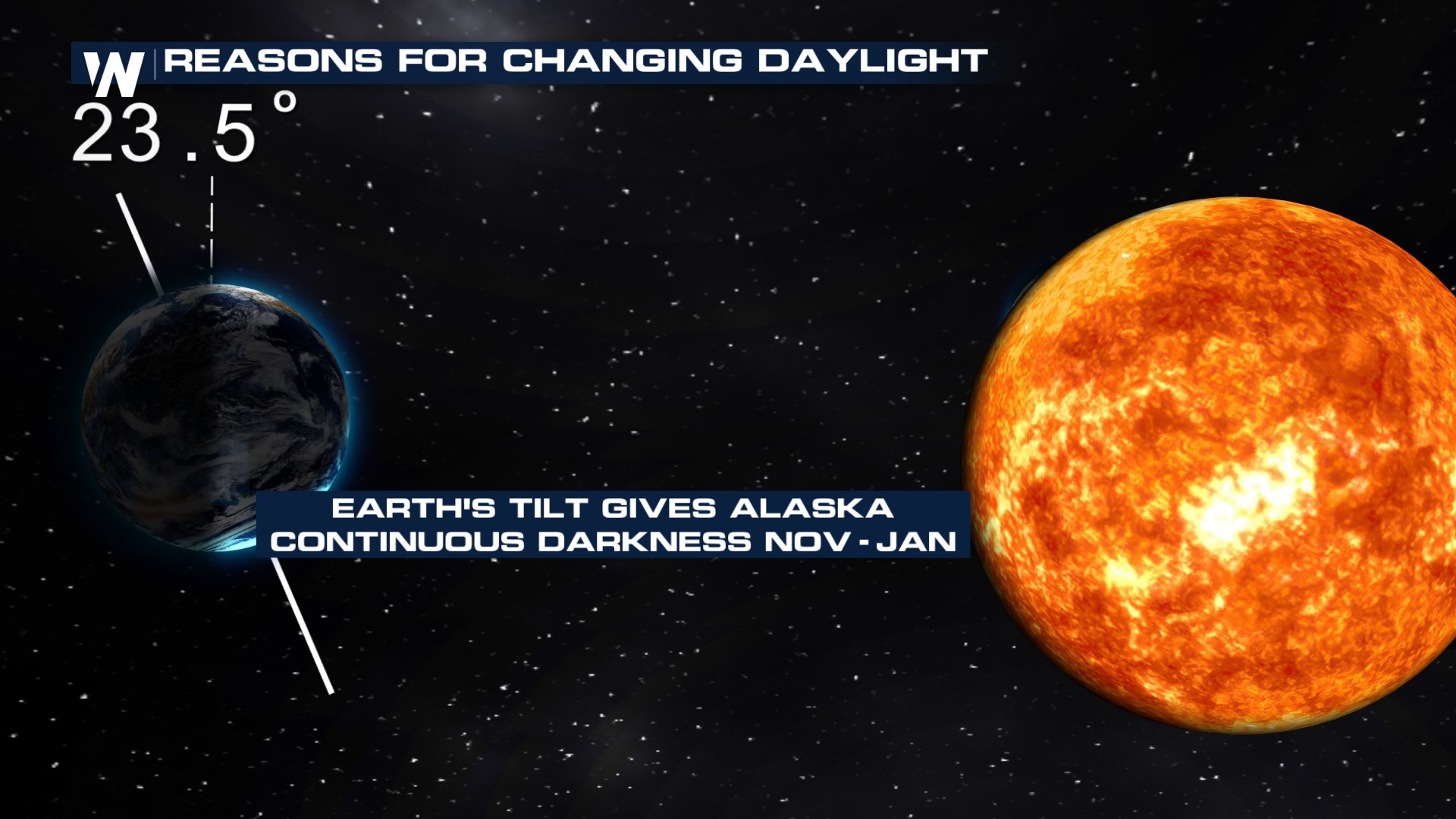 Right now, we are about two-thirds of the way between the Autumnal Equinox and the Winter Solstice. In this image above, note the Northern Hemisphere, where Utqiagvik is, and how the location tilts away from the sun at this point of the year. The tilt is so great that, relative to ground level in northern Alaska, the sun never lifts above the horizon during parts of the winter.
The image above shows the visible satellite Friday, November 17 across the Pacific Ocean / Alaska region. If you look very closely toward the top part of this image, you'll see the shape of Alaska and how that area looks just slightly darker than the bottom 90% of this image. The darkness you see at the top is the lack of sunlight reaching those far northern locations as the Northern Hemisphere is tilted away from the sun.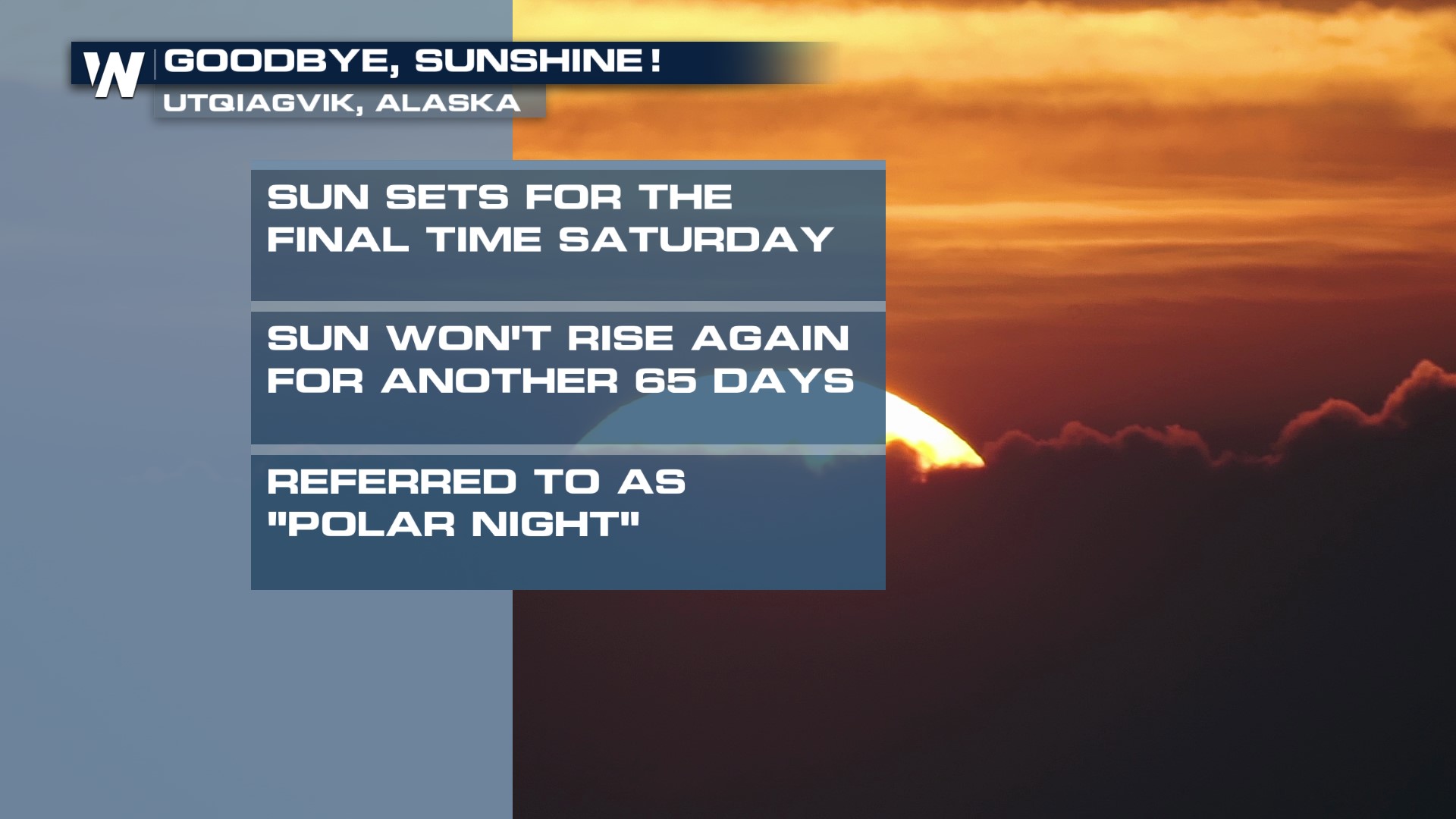 So it's a goodnight to the folks in Utqiagvik until next year. Conversely, northern Alaska experiences non-stop daylight around the Summer Solstice where the sun never sets for weeks on end.