Alaskan Earthquake
Earlier, around 3:58 AM EST (11:58 PM AST, yesterday) a 7.5 magnitude earthquake struck off the coast of Alaska, about 63 miles west of the town of Craig, and about 200 miles south of the capital, Juneau.  There was a resulting tsunami warning issued for portions of southeastern Alaska and British Columbia, Canada after the quake, but they were taken down within a few hours.  The highest measured wave heights were about 6″ above normal sea level.
Folks waited out in a high school in Sitka, Alaska, on the island of Baranof, which lies just south of Juneau.  This image is from the AP.
Several smaller quakes, aftershocks occurred just north of the original earthquake.  This image from the USGS.gov, lists the quakes in order from when they occurred.  For about seven hours, the small quakes shook the ground, with most of a magnitude in the 4.0 range.  So far, no damage has been reported.
This was a strike-slip faulting event that occurred near the plate boundaries of the Pacific and North American Plate.   That boundary between the two plates commonly sees seismic activity as it is part of the famous, Ring of Fire.  Below is the image, from www.geology.com, of the plates of the world.  The Ring of Fire is around the Pacific Plate, where numerous volcanoes and fault zones are located.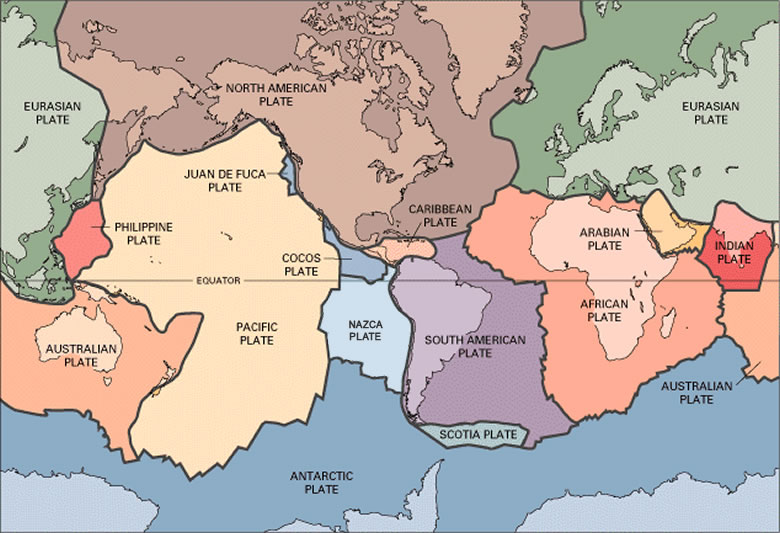 From Wikipedia.org, this image shows the Ring of Fire, and how it impacts so many nations, over such a large distance.  A couple of volcanoes are listed along the ring, along with some of the deepest trenches.  Trenches are where two plates are moving towards each other and one plate goes under another one, creating subduction zones.  The Marianas Trench, just east of the Philippines, is the deepest of the trenches, and goes down as far as 6.85 miles at its southern point, Challenger Deep.
Take care and have a pleasant weekend.
Addison Green
@agreenWNTV