The latest winter storm to rock the east coast has meteorologists throwing around a few of the usual terms: Nor'Easter, freezing rain, heavy snow, etc. But this storm is throwing around a bigger word that may have you doing a double take.
BOMBOGENESIS
At face value, it's the creation (genesis) of a bomb (deep cyclone). Meteorologically, it is a mid-latitude cyclone whose center of low pressure drops 24 millibars in 24 hours. This is purely a meteorological definition. Although the impacts of a bomb cyclone can be great, this does not guarantee it. It all depends on the track of the low and its proximity to the US.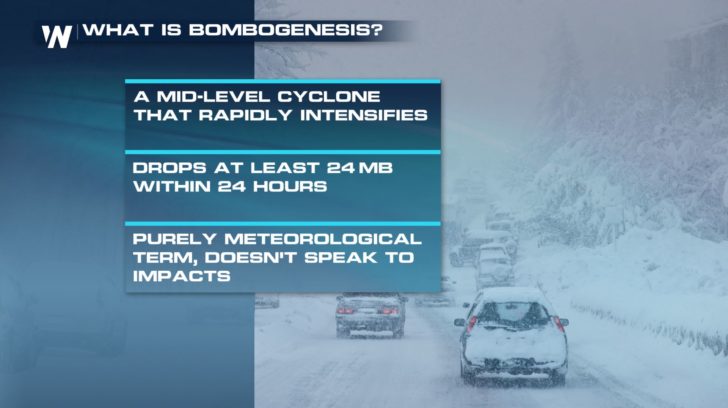 Generally, a powerful trough in the jet stream creates rising air. As air rises away from the surface, a low pressure center is created or deepens. At the surface, the clash of a warm and cold airmass aids in strengthening the low. Because the current storm is also out over the ocean, there is little friction working against it and lots of moisture working with it.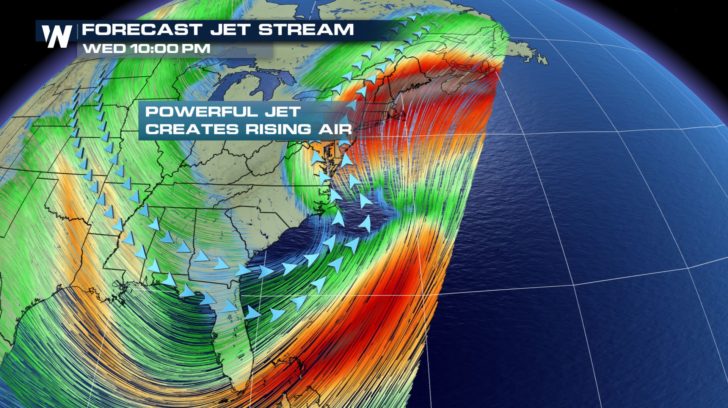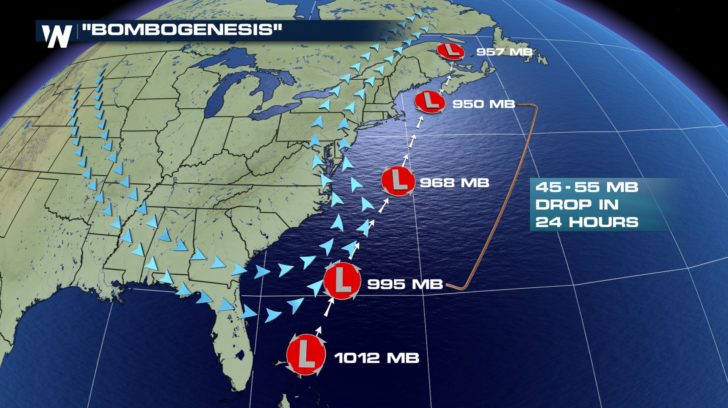 The current winter storm impacting the US will glide up the east coast through the end of the week. Computer models expect this low to drop from around 995 millibars to 950 millibars between Wednesday afternoon and Thursday afternoon. It could drop double the necessary requirements for bombogenesis. Based on its current track, the low will bring significant freezing rain and snow to the southeast. It will become a Nor'easter, bringing extremely powerful winds, coastal flooding/erosion, heavy snow, and blizzard conditions to the northeast.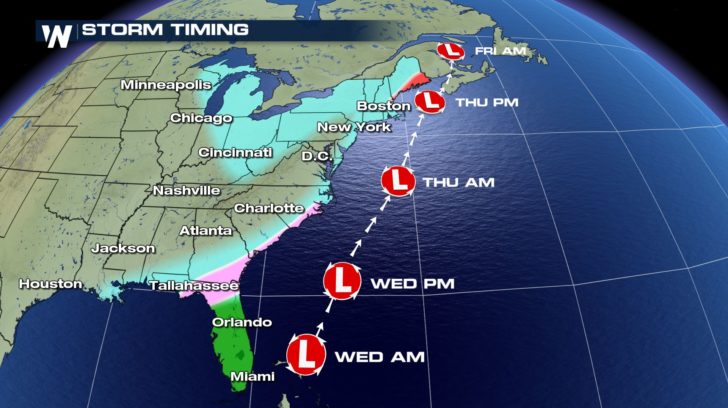 A common problem with bombs is the hurricane force winds. Sometimes, the cyclone can take on the appearance of a hurricane on satellite and radar; even developing a pseudo-eye. The powerful winds, heavy snow, and the sheer weight of the ice will be enough to topple trees and power lines. Expect widespread outages up and down the coast.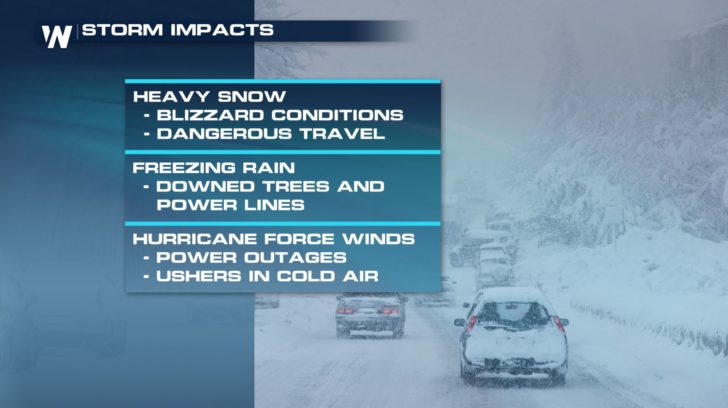 For WeatherNation, Meteorologist Karissa Klos