Cold Blast Ahead; Big Temperature Changes
Polar Plunge? By now you've heard that once again, cold air is invading from the north. No matter what the cause, the effect will be a dramatic temperature drop. Anybody else tired of winter yet? One look at the Tuesday morning temperatures below and you will be. [Image courtesy WeatherBell Models]
Mild Sunday, Cold Slap Tuesday. A brief "January thaw" will be cut short across the Midwest and Central Plains as this cold front advances. Temperatures are downright mild for Sunday, but check out the difference a few days makes!
Continued Cold. How does this keep happening? Well, the ridge of high pressure across the western U.S. hasn't budged for just about 13 months now. This forces polar air masses to drop in from Saskatchewan or Manitoba. The jet stream (fast-moving winds in the upper atmosphere) steers these air masses straight down to the Gulf Coast. Temperatures were freezing in Florida this morning!
Stuck in a Rut. This pattern will likely persist for at least the next week. Below is the temperature forecast for January 24th-28th, where the eastern U.S. will likely remain below-average while the west is unseasonably warm. [Image courtesy the Climate Prediction Center]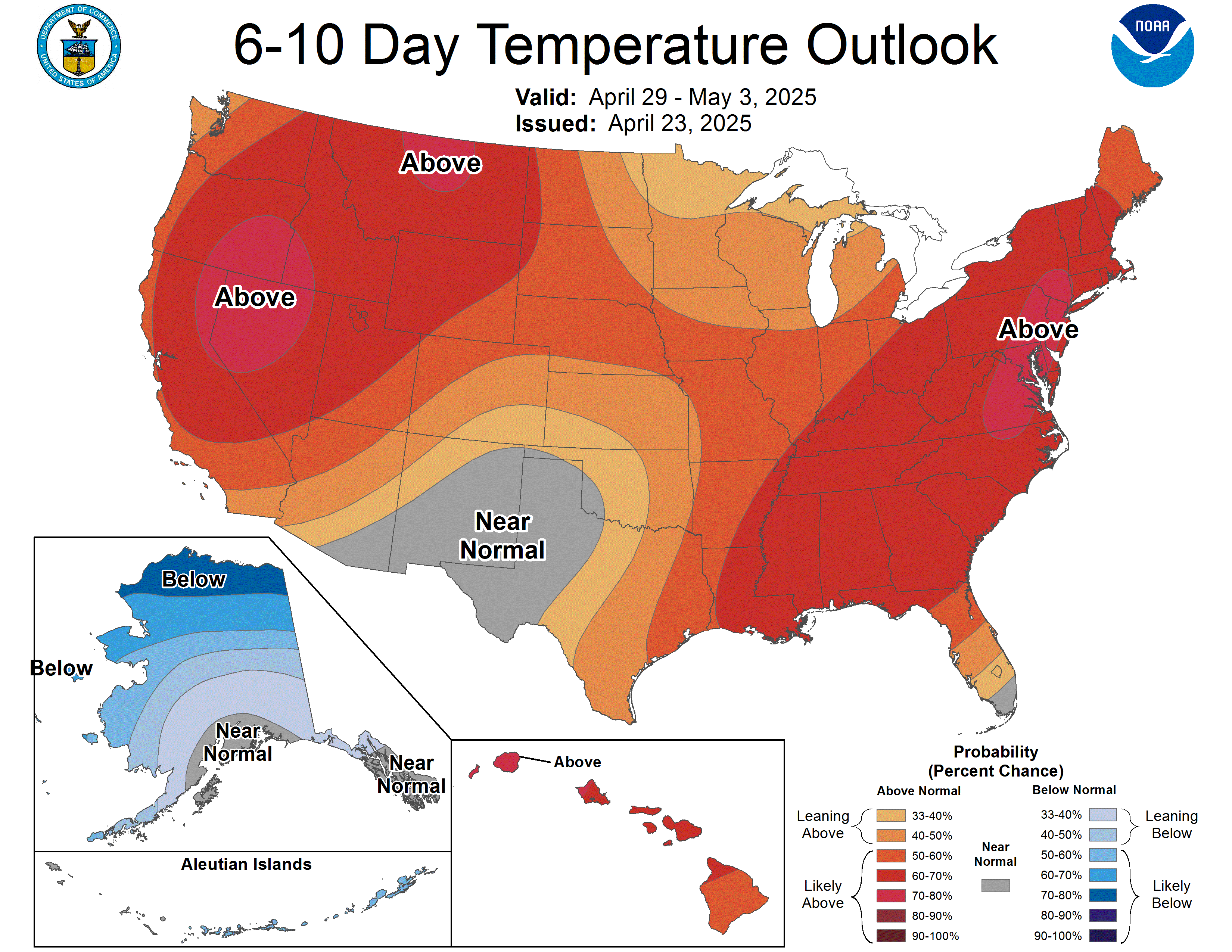 Facebook Fun! We posted this on our Facebook page earlier and asked you to guess where these forecasts came from:
Without further delay, here are your answers!
CITY 1: GOODLAND, KS
CITY 2: ATLANTA, GA
Thanks for stopping by, and have a great week ahead! -Meteorologist Miranda Hilgers (@mhilgersWNTV)