An upper-level low has been helping to produce unsettled weather in the central United States. For the next several days there will be a risk for severe thunderstorms from the western to central Plains due to this upper-level low flow. The Storm Prediction Center has released mainly Marginal outlooks, a level 1 out of 5 for the severe weather threat for isolated strong to severe thunderstorms.
Monday
On Monday, the SPC (Storm Prediction Center) released a Marginal risk including portions of northeast Colorado, extreme northwest Kansas, Nebraska, and South Dakota. Daytime heating will help bring in some instability to create updrafts capable of producing large hail and damaging wind gusts.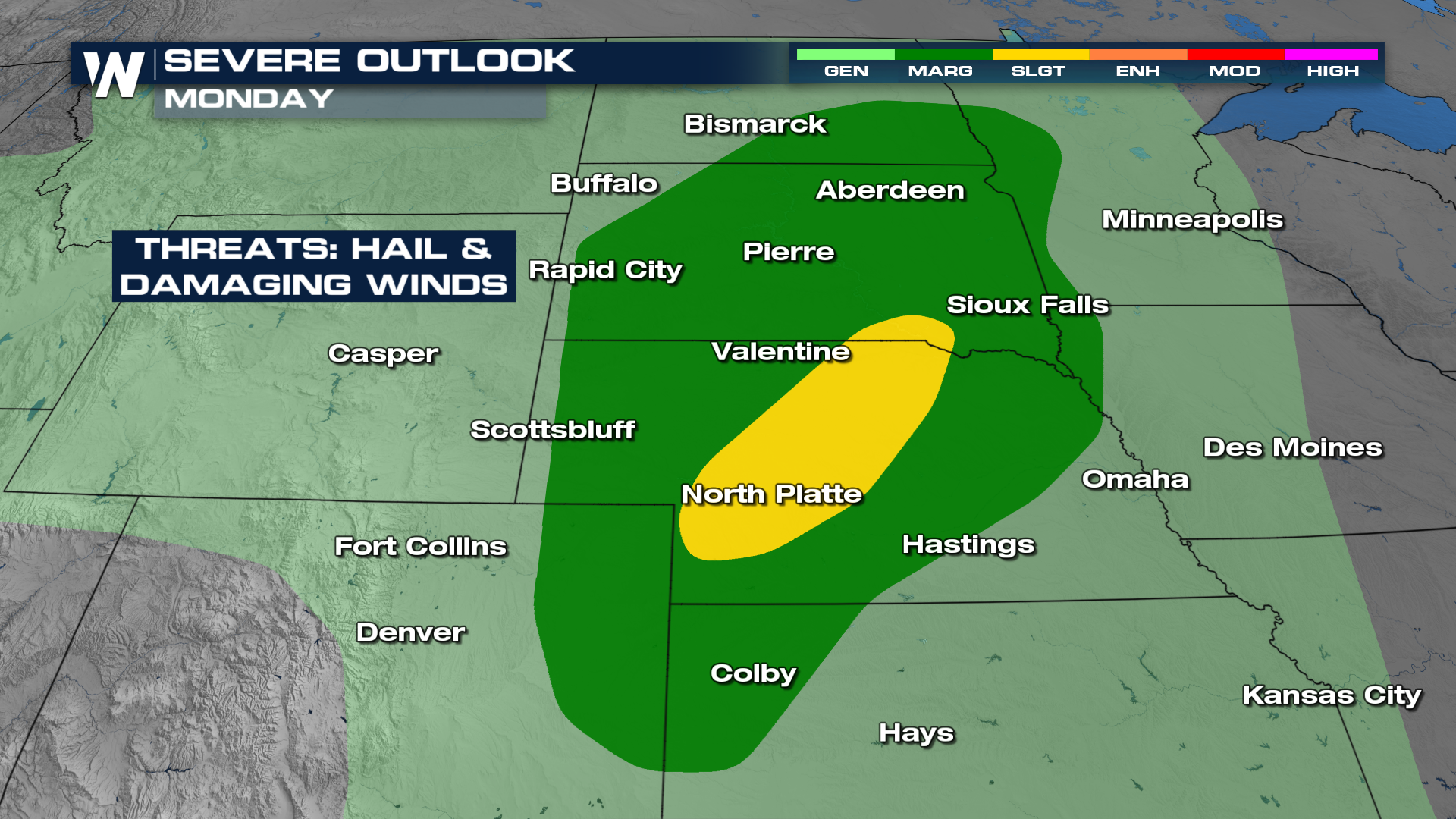 The timing of Monday's storms will be during the peak heating; storms are likely to fire. Most of the morning should be quiet and clear for these areas but be prepared to run into some afternoon and evening storms.
Tuesday
Tuesday a Marginal risk can be found across the central Plains. This remains a level 1 out of 5 for severe thunderstorms extending from the panhandles through Minnesota. Wind and hail will once again be the primary threat.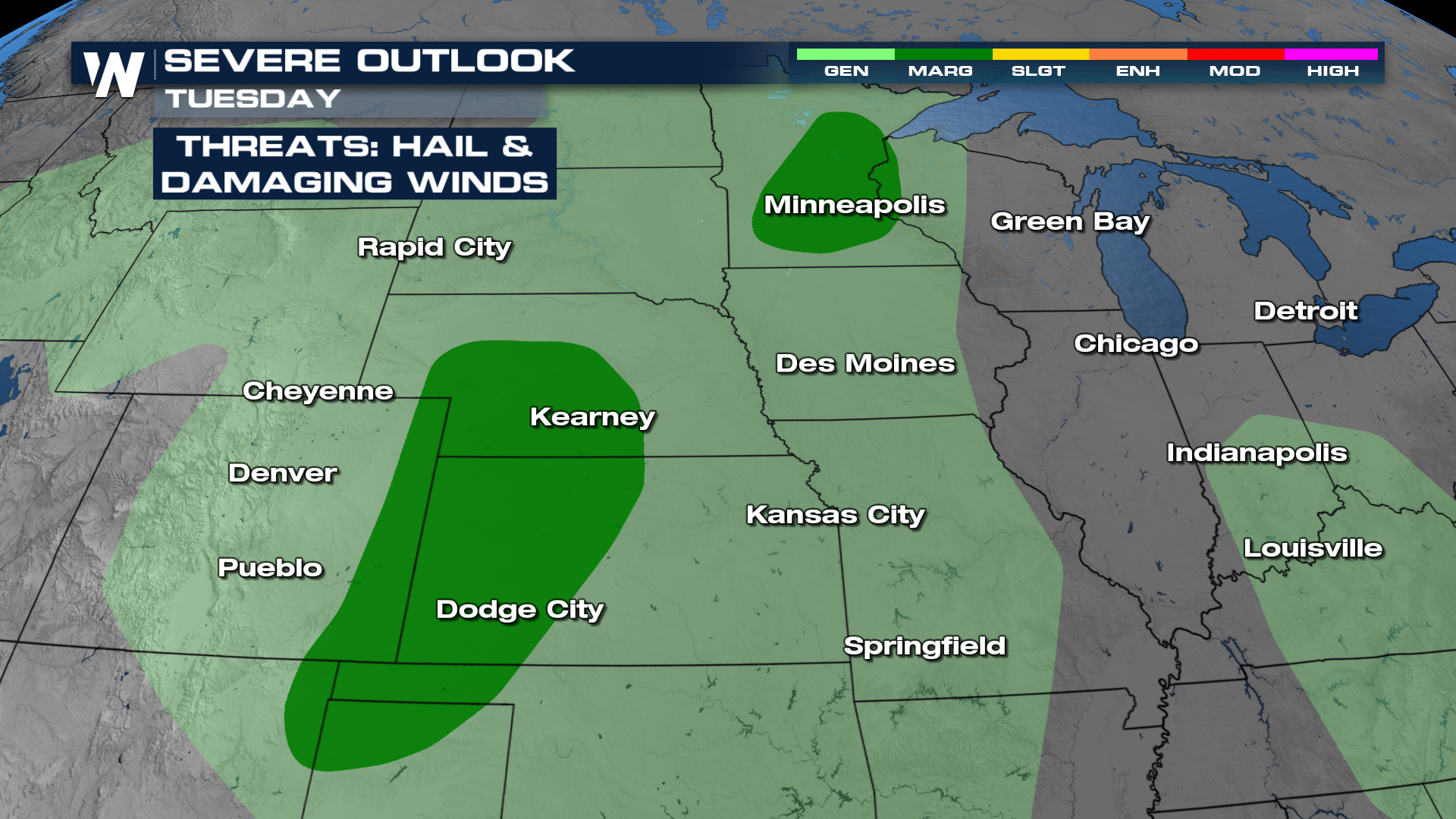 Storms will fire during the afternoon, once again.
Wednesday
Wednesday is a bit of a repeat cycle seen from the past few days. An isolated threat of severe weather will be probable once again from Nebraska to Texas.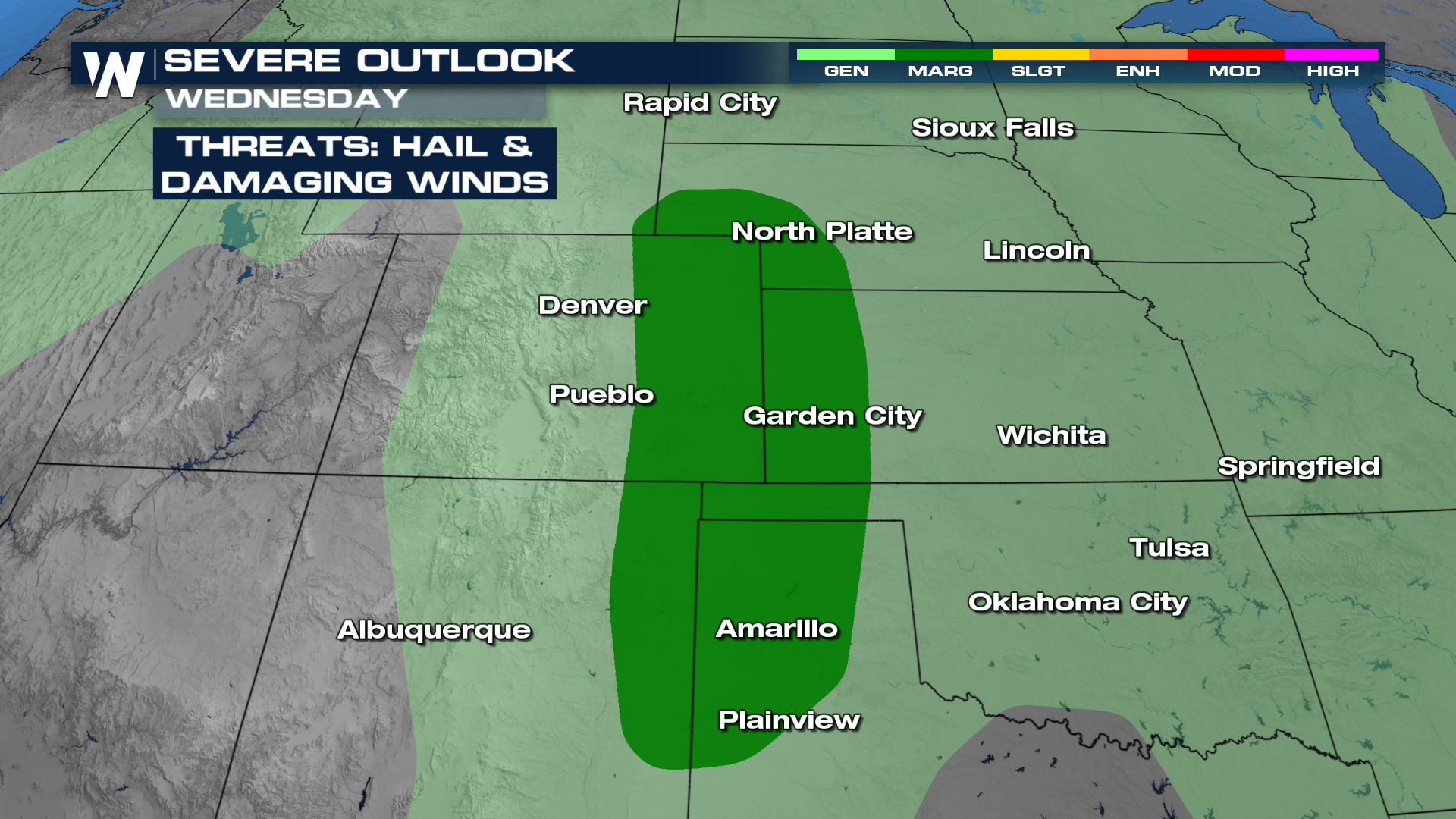 Rainfall & Flooding Potential
Forecast rainfall totals will be locally higher where stronger storms are expected to move through. Currently, there is a risk for excessive rain that may lead to localized flooding. Since there is a persistent and slow-moving pattern, some storms are capable of producing up to 3" of rainfall.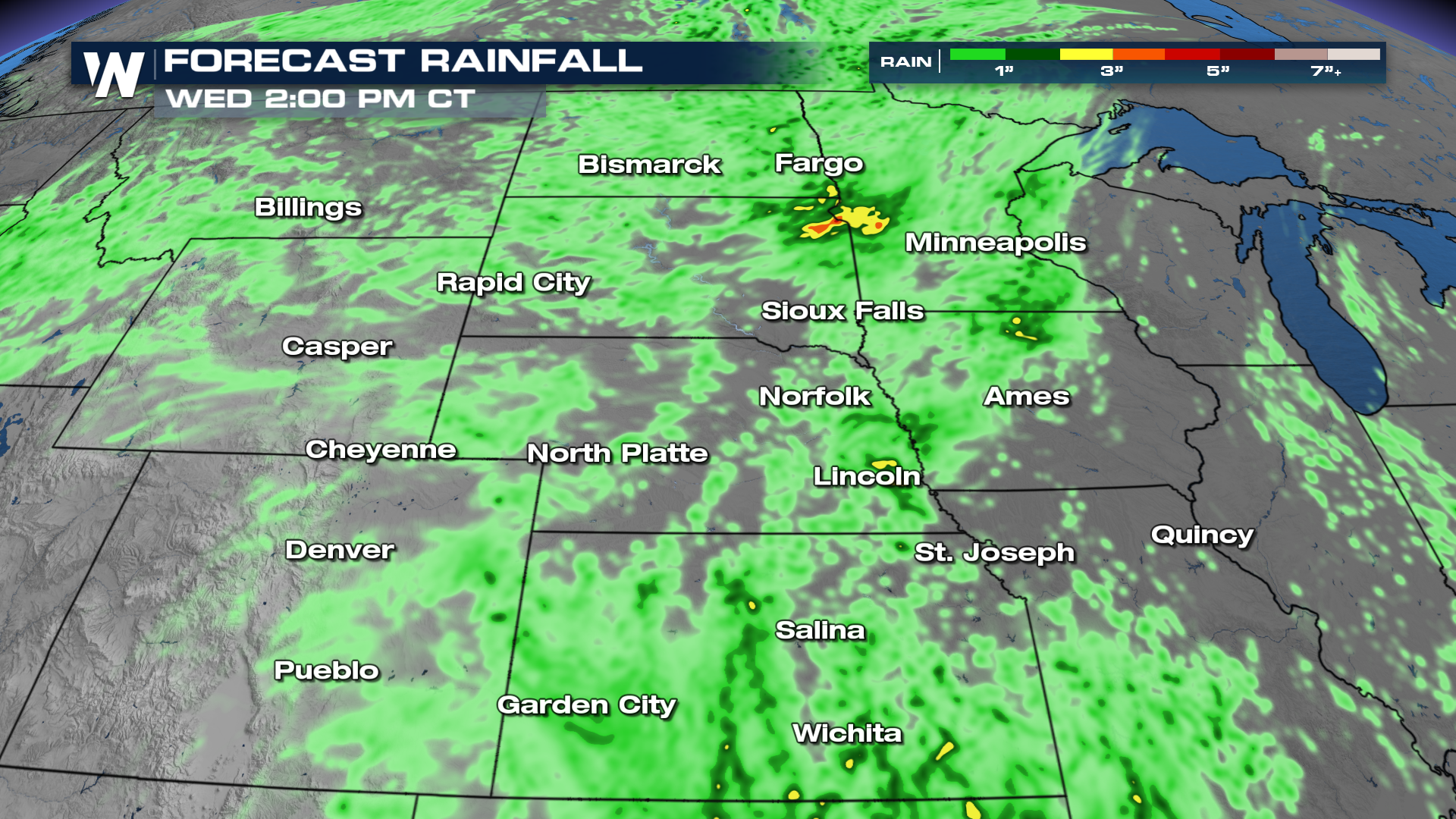 The Weather Prediction Center has issued a Marginal (level 1 out of 4) risk for flash flooding in these areas.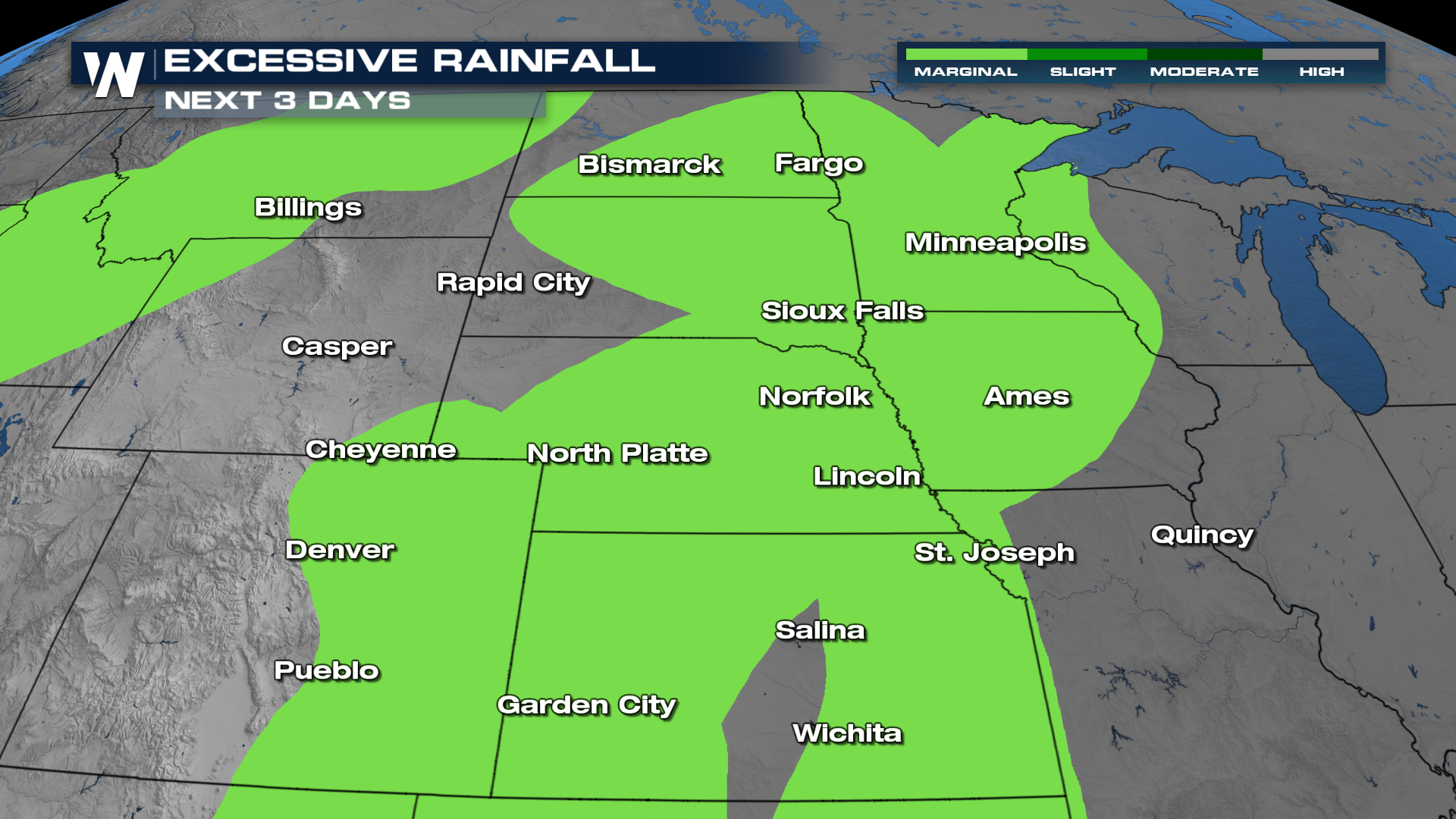 More on this story can be watched live at :30 minutes past the hour during the Central Regional forecast. Join us!