Usagi Update, Rain from Maine to the Gulf, Next Pacific Storm System
TYPHOON USAGI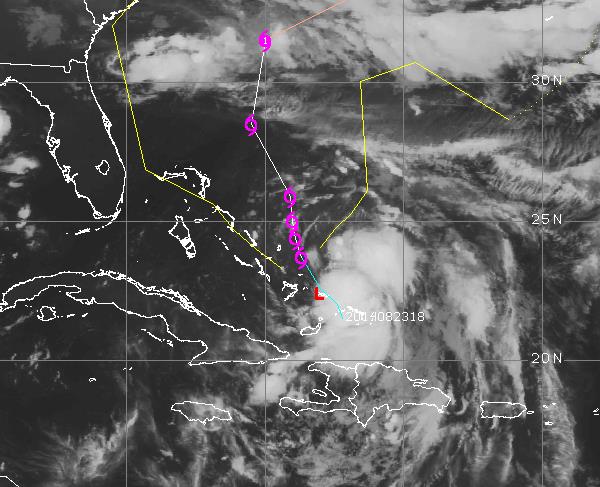 * Typhoon Usagi is still a (weak) Category 4 storm, with 115 mph sustained winds, gusts close to 145 mph (satellite estimated), whipping up 50 foot seas.
* Little has changed – Usagi is still a dangerous typhoon, on track to reach Hong Kong Sunday night (local Hong Kong time) as a strong Category 1 or weak Category 2 hurricane, capable of significant damage and flooding.
* Greatest risks: storm surge flooding, extreme rains and urban flooding/mudslides, wind damage and risk to the local population from flying debris.
* Hong Kong Observatory has kept Signal 1 Warning in effect for the time being.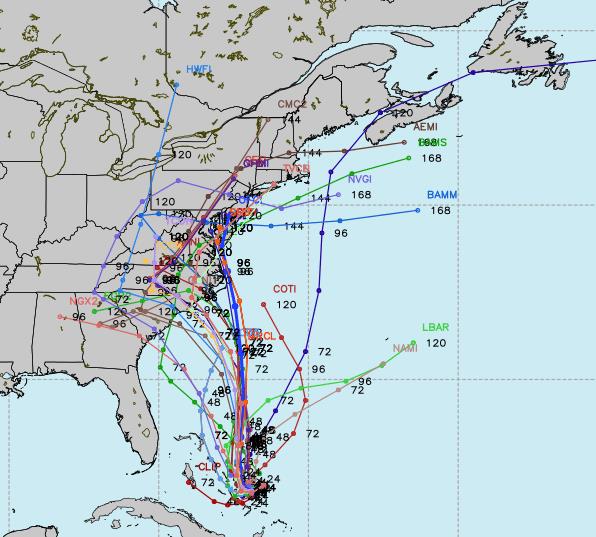 Latest Track – Intensity Prediction. The Joint Typhoon Warning Center brings Usagi into the New Territories as a strong Category 1, weak Category typhoon by 2 AM Monday morning (local Hong Kong Time), with fairly rapid weakening as the storm's circulation approaches China's mainland, becoming a weak Category 1 storm by 2 PM Monday (local time).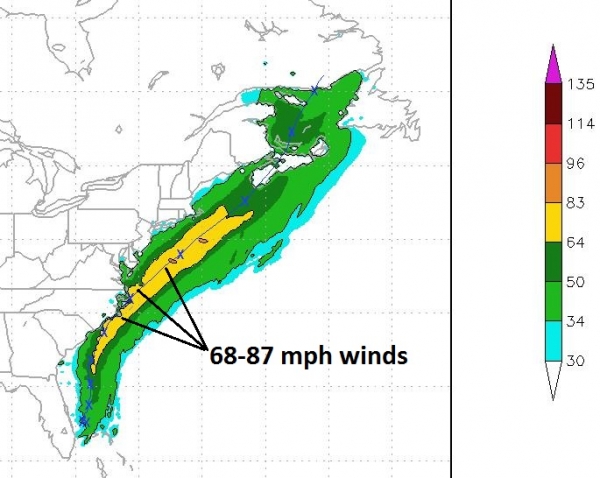 Peak Winds. Alerts Broadcaster high-res models centered on Hong Kong show sustained winds between 75-90 mph with 100 mph gusts possible as the center of Typhoon Usagi passes close to Kowloon Sunday night (local H.K. time).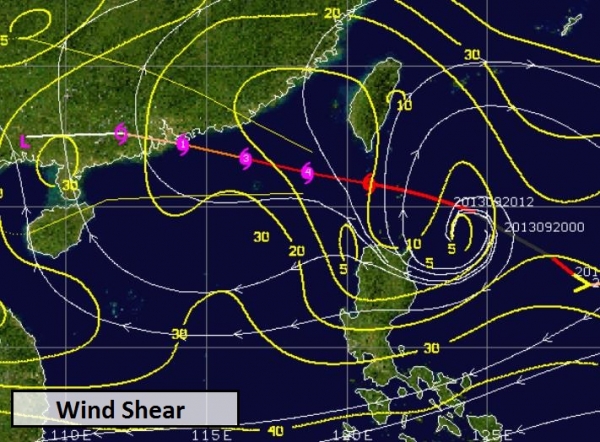 Shear Increases (Slightly) Closer to Hong Kong. An increase in friction from China's mainland and wind shear (increasing winds aloft) should cause a gradual weakening of Typhoon Usagi as it approaches Hong Kong late Sunday and Sunday night.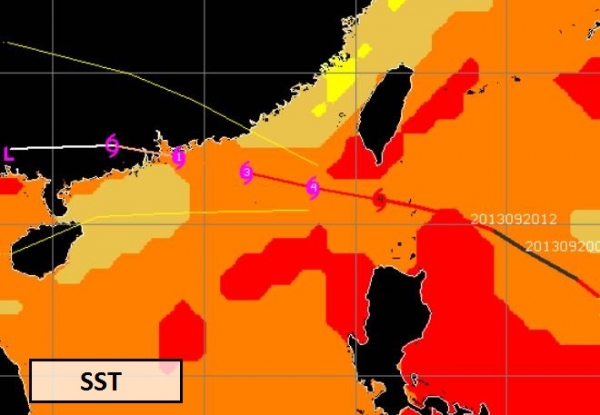 What Has Me Nervous? Latest SST (sea surface temperatures) show a runway of moderately warm ocean water between the current storm center and Victoria Harbor. Rapid cooling near the China mainland would strengthen our confidence level that Usagi will weaken on schedule. I still believe we'll be looking at a weak Category 2 typhoon as Usagi reaches Hong Kong, but there is a slight (1 in 3) risk that Usagi will not weaken quite as fast as some of the computer models are predicting.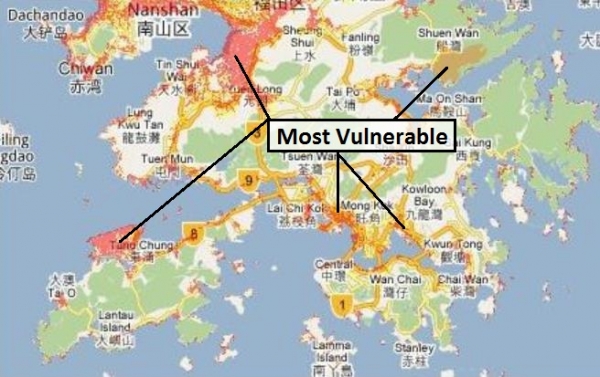 Storm Surge Risk. Much of Hong Kong is built on reclaimed land, and these areas are most at risk from storm surge flooding as the eye/center of Usagi passes within 50 miles of Hong Kong early Monday morning, local Hong Kong time. This includes Hong Kong's airport. History shows us that Tolo Harbor is more vulnerable to storm surge flooding than Victoria Harbor, which is more protected, but areas within 3-4 feet of sea level may see moderate flooding, with typhoon-driven waves superimposed on the storm surge Sunday night and Monday morning, local time.
Summary: little has changed since the early morning. Typhoon Usagi is still a very dangerous storm – gradual weakening is likely as this system approaches Hong Kong, but the potential for significant lowland flooding, urban/street flooding and mudslides remains high. Preparations should be rushed to completion between now and Sunday morning, local H.K. time. I still expect transportation to shut down by mid or late afternoon, local Hong Kong Time – conditions not improving until late Monday and Tuesday morning, but I suspect Hong Kong and surrounding territories will be cleaning up from Usagi much of next week.
Meteorologist Paul Douglas
---
Soggy East Coast
Cold front continues to march eastward and dump copious amounts of rain in its path.  Expect widespread, persistent rain today stretching from the northern tip of Maine to the Gulf Coast of Louisiana.  Above map shows projected totals through Monday when the front will have moved off the coast.
Flash Flood Concerns
Next Pacific System
The next Pacific system is sitting right off the coast. Wind and rain will ramp up tomorrow for the coast areas from Seattle down to Portland.
From the NWS in Reno
Another Cool Morning
Frost may developing once again tomorrow morning as temperatures slide back into the 20s and 30s in Wisconsin and UP of Michigan.
Highs Today
Happy Saturday!
Gretchen Mishek