Wildfires, Expanding Heat Bubble, Chantal Fizzles (Typhoon Soulik threatens Taiwan)
Higher Ground
Do you live in a flood plain? You may be (unpleasantly) surprised the next time you catch up with your insurance agent.
Many residents of Toronto didn't think they lived in a flood zone, either. Monday evening two month's worth of rain soaked the city; a record flash flood.
We've had floods since the dawn of time, but we haven't seen 400 parts per million in CO2 levels for at least 800,000 years. It's basic physics: a warmer atmosphere holds more water vapor, loading the dice in favor of more extreme rain events.
At a recent talk in Breezy Point locals marveled at the 7 inches of rain that fell in one night in late June. The State Climate Office counts FOUR 1-in-1,000 year floods since 2004, just in Minnesota. No, it's not your imagination. The rain is falling harder.
We salvage another amazing day with blue sky & low humidity. T-storms rumble in this weekend, and a string of 90s may return by the end of next week. 100F highs aren't out of the question in about 7-8 days.
It looks like Chantal may fizzle, drenching Florida with tropical rains by Saturday. Meanwhile Super Typhoon Soulik is headed toward Taiwan with 140 mph winds. Puts the mosquitoes into perspective, huh?
Anniversary Of The Hottest Observed Temperature on Earth
. Today's edition of
Climate Matters
focuses on heat, wildfires outside of Las Vegas, and why A/C in Tucson isn't optional these days: "
100 years ago today, Death Valley, CA hit 134 degrees, the hottest temperature ever recorded anywhere on the globe. As we mark this anniversary, we also look at some of this year's heat records and stretches in the Southwest
."
Except of an Alerts Broadcaster Briefing issued Wednesday:

What we're tracking at this hour:
* Tropical Storm Chantal is no longer a storm, a trough of low pressure with 40-45 mph sustained winds pushing toward Cuba. Hurricane formation is unlikely with this system, but the soggy remains of Chantal may spark inland flooding from Florida into the Gulf Coast by Saturday and Sunday.
* Soulik is approaching "Super-Typhoon" status, with sustained winds of 140-150 mph, expected to hit Taiwan by Friday (U.S. time) as a Category 2-3 storm capable of widespread damage and flooding. Coastal China will also see wind, storm surge and inland rainfall/flooding damage,  but right now it appears Shanghai will be spared a direct hit.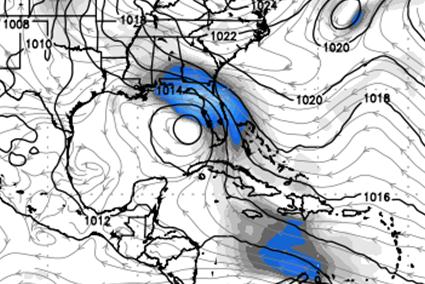 Midday Saturday. The Navy NAVGEM model brings the soggy remains of Chantal into the eastern Gulf of Mexico by midday Saturday, soaking much of Florida with tropical, 3-5″+ rains. This seems like a reasonable solution. Keep in mind the potential for inland flooding has little to do with the intensity of the storm (is it a tropical storm or hurricane) and everything to do with the forward speed. The slower the forward movement, the greater the risk of extreme rainfall amounts capable of major flooding across Florida by Friday and Saturday.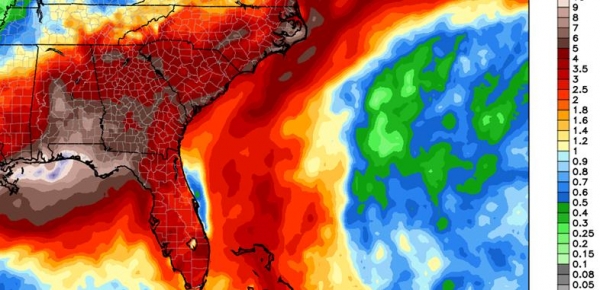 Rainfall Potential. ECMWF (European) guidance shows some 7-12″ rainfall amounts near Pensacola and Mobile by the middle of next week; much of this moisture from the remains of Chantal. It's still early to try to pin down heavy rain plumes and time flooding, but facilities from Florida to southern Georgia, Alabama and the Gulf Coast should be on alert through the weekend for heavy heavy rainfall totals and possible flash flooding.
Meanwhile, halfway around the world….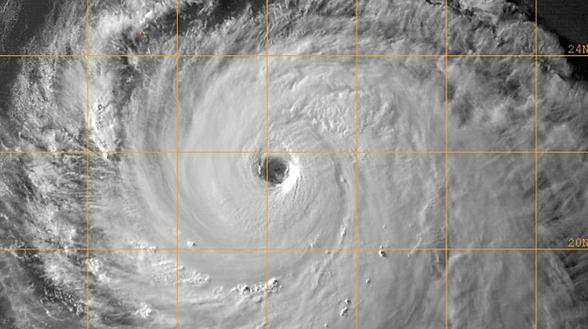 Super-Typhoon. "Soulik" may become a super-typhoon today, with sustained winds topping 150-155 mph. Some weakening is likely before Soulik impacts Taiwan by Friday (our time).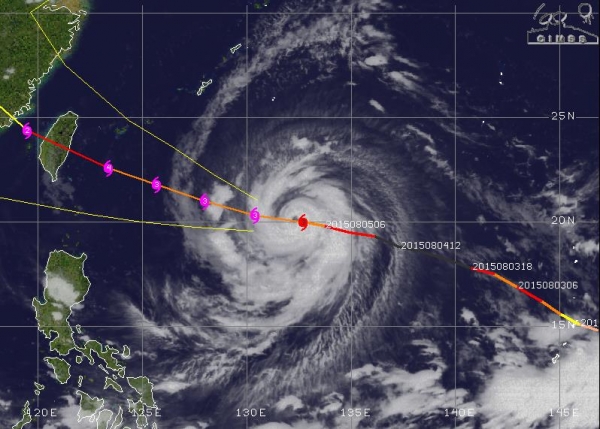 Soulik's Projected Path. This formidable typhoon (same thing as a hurricane) is forecast to clip the northern part of Taiwan by Friday (U.S. Time) or Saturday local Taiwan time. Of course Taipei is located on the northern part of the island, and sustained winds Friday may top 100 mph, with a 8-14 foot storm surge. Considerable damage to infrastructure, homes, businesses and hotels is possible by late week. Facilities in Taiwan should be on maximum alert for the next 72+ hours.

Direct Strike. In addition striking Taiwan, Typhoon Soulik is expected to hit Fujian and Zhejiang, on mainland China. This coastal region is one of the most heavily populated on Earth, home to nearly 90 million people. Damage from 100 mph+ winds and a 10-14 foot storm surge may be extensive Friday and Saturday. Graphics: Weather Bell.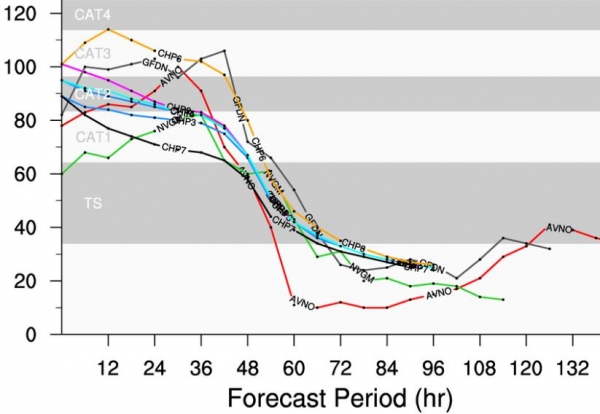 Predicting Soulik's Intensity. Some slight weakening is likely before Typhoon Soulik strikes Taiwan, but this may still be a formidable Category 2-3 hurricane by the time it hits land Friday.
Summary: The remnants of Chantal needs to be monitored, but right now the concern is more heavy rain and flash flood potential for Florida and the Gulf Coast than a significant risk of hurricane development or a major storm surge problem for coastal regions. We'll watch the storm carefully. I'm much more concerned about Typhoon Soulik and the implications for Taiwan and coastal mainland China, where damage may be extensive to severe by Friday. Facilities in Taipei will be impacted and this storm may deliver a significant structural and economic blow to Taiwan and coastal China within 72-96 hours.
The Restaurant Chains With The Most Addictive Food. I thought this was vaguely interesting – sorry to be including food in a weather blog, but I'm hungry right now and it seemed like a good idea at the time. Here's a clip from a story at Huffington Post: "Eighty-three percent of consumers say that cravings are the main reason they purchase food outside their home, according to a new report by market research firm Technomic. Nearly everyone is subject to some kind of comfort food craving at some point, and some restaurants know how to give customers exactly what they want. Want some cheesy biscuits? Go to Red Lobster. How about a massive portion of pasta? Hit up The Cheesecake Factory..."
Climate Stories….



Water Worries: Climate Change in the Desert Southwest. Here's an excerpt of a story from azcentral.com and USA Today: "…Today, the 56 million Americans in the fast-growing desert Southwest — including those in the megacities of Phoenix, Los Angeles, Las Vegas and San Diego — are faced with a challenge beyond the region's natural dryness: coping with an uncertain future of man-made climate change and how it will impact their life-sustaining supply of water. And while worries about water lead the list of climate change concerns in the Southwest, other issues, such as extreme heat waves and furious wildfires, are also high on the list. Climate change is a special concern in the Southwest, as the region continues to lead the nation in population growth, according to the U.S. Environmental Protection Agency. USA TODAY traveled to Arizona as another stop in a year-long series to explore places where climate change is already affecting America…"
Image credit: CAP Canal courterty of Arizona Republic.
Extreme Heat Reveals Extreme Infrastructure Challenges. We need to upgrade and harden our infrastructure, make it more resilient to extremes in weather and climate, as this article at Grist points out – here's a clip: "Having trouble beating the heat this summer? Imagine how your infrastructure feels. Last summer, we told you about extreme heat leading to buckling roads, melting runways, and kinky railroad tracks. Now we're also hearing about droopy power lines and grounded airplanes. NPR's Science Friday hosted a discussion last week with Vicki Arroyo, executive director of the Georgetown Climate Center, about how cities can adapt to hotter temperatures and other climate impacts like floods and rising sea levels..."
Photo credit above: WMATA. "Last summer, high temperatures caused a "heat kink" in the D.C. metro tracks."
Antarctic's Pine Island Glacier Produces Giant Iceberg. The thinking is that warmer ocean water may be responsible for some of this calving of ice in Antarctic; the BBC reports: "Pine Island Glacier (PIG), the longest and fastest flowing glacier in the Antarctic, has spawned a huge iceberg. The block measures about 720 sq km in area – roughly eight times the size of Manhattan Island in New York. Scientists have been waiting for the PIG to calve since October 2011 when they first noticed a spectacular crack spreading across its surface. Confirmation that the fissure had extended the full width of the glacier was obtained on Monday. It was seen by the German TerraSAR-X satellite. This carries a radar instrument that can detect the surface of the ice stream even though the Antarctic is currently in the grip of winter darkness…"
How Obama Plans To Make Global Warming Personal. ABC News has the story – here's the intro: "Which concerns you more: that polar ice caps are melting or that your kid suffers from asthma? President Obama is well aware your answer is the latter. The truth is, you should care about both. That's because they're related. Climate change has contributed to everything from rising rates of asthma among children to a seemingly endless allergy season. The administration wants to point that out. So the White House bestowed what they've dubbed the "Champions of Change" award on 11 people they say are "protecting public health in a changing climate" on Tuesday morning…"
Charles Krauthammer's Flat-Earther Global Warming Folly. Here's a clip from a recent Guardian article that focuses on denier data cherry-picking: "…Of course, the choice of the 16-year window is a juicy cherry pick. It puts the starting point right at the formation of the 1997–1998 El Niño, one of the strongest in the past century. During El Niño events, heat is transferred from the oceans to the air, causing abnormally hot surface temperatures. Focusing on the slow surface air warming over the past 16 years is like arguing that your car is broken because it slowed down as you approached a stop sign. Krauthammer is focusing on an unrepresentative period during which the overall warming of the planet continued, but less heat was used in warming the air, and more in warming the ocean. However, climate research suggests that this is just a temporary change, and surface air warming will soon accelerate again. Krauthammer also complains that "flat-earthers like Obama" have blamed heat waves on human-caused global warming. Indeed, recent research has shown that Australian heat waves and record-breaking monthly temperature records in general are now five times more likely to occur due to global warming, with much more to come. Papers have concluded that several individual heat records, like those in Texas and Oklahoma in 2011 and Moscow in 2010, would not have been broken if not for human-caused global warming…"
Image credit above: "Images from the Jet Propulsion Laboratory in California from 1997 show the build-up of the powerful El Niño Krauthammer cherry picks." Photograph: AP.
Shift In Plant Hardiness Zone: 1990 to 2006. In the span of just 16 years you can see a pronounced northward shift in zones, much of the Twin Cities now in Climate Zone 5. Thanks to meteorologist Danny Satterfield and Facebook for this image.
___________________________________________________
ABOUT ME
Welcome to the WeatherNation blog. Every day I sift through hundreds of stories, maps, graphics and meteorological web sites, trying to capture some of the most interesting weather nuggets, the stories behind the forecast. I'll link to stories and share some of the web sites I use. I'm still passionate about the weather, have been ever since Tropical Storm Agnes flooded my home in Lancaster, PA in 1972. I've started 5 weather-related companies. "EarthWatch" created the world's first 3-D weather graphics for TV stations – Steven Spielberg used our software in "Jurassic Park" and "Twister". My last company, "Digital Cyclone", personalized weather for cell phones. "My-Cast" was launched in 2001 and is still going strong on iPhone, Android and Blackberry. I sold DCI to Garmin in 2007 so I could focus on my latest venture: WeatherNation. I also write a daily weather column for The Star Tribune startribune.com/weather And if you're on Twitter, you'll find me @pdouglasweather