Hurricane Idalia made landfall early Wednesday morning along Florida's Big Bend as a CAT 3 Hurricane with winds of 125 mph. This is the strongest storm to hit this part of Florida in more than half a century.
Storm Damage Updates
Storm surge was recorded near 6' in Tampa Bay on the east side of the storm. Idalia passed 125 miles west of the city, sparing it the worst. However, along the Big Bend into rural communities like Steinhatchee, the surge actually reversed the flow of the river!
Surge was noted up and down the Florida Gulf Coast, and even a surge of over 3' was noted south into Fort Myers Beach and the Naples area!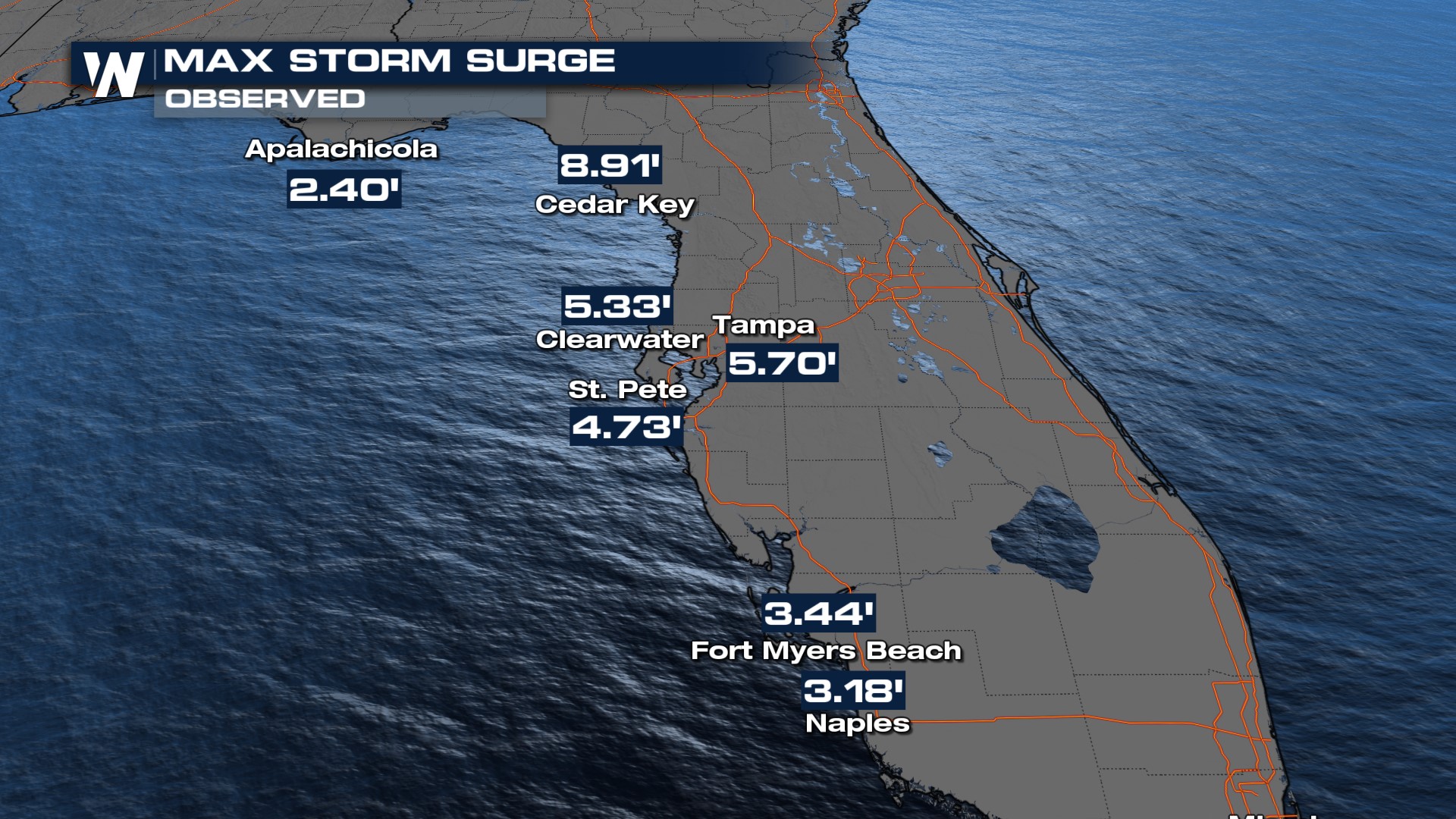 Our field crews were on the ground in Perry, FL when the eyewall moved over. Damage to local businesses was observed with signage and building pieces flying overhead.
Historic Context
The last time the Big Bend of Florida saw a Major Hurricane was Hurricane Easy back in 1950, over 70 years ago!
Since 1950 Florida has seen 21 landfalling major hurricanes (category 3-5). Two of those included Category 5 Hurricanes: Michael in 2018 and Andrew in 1992.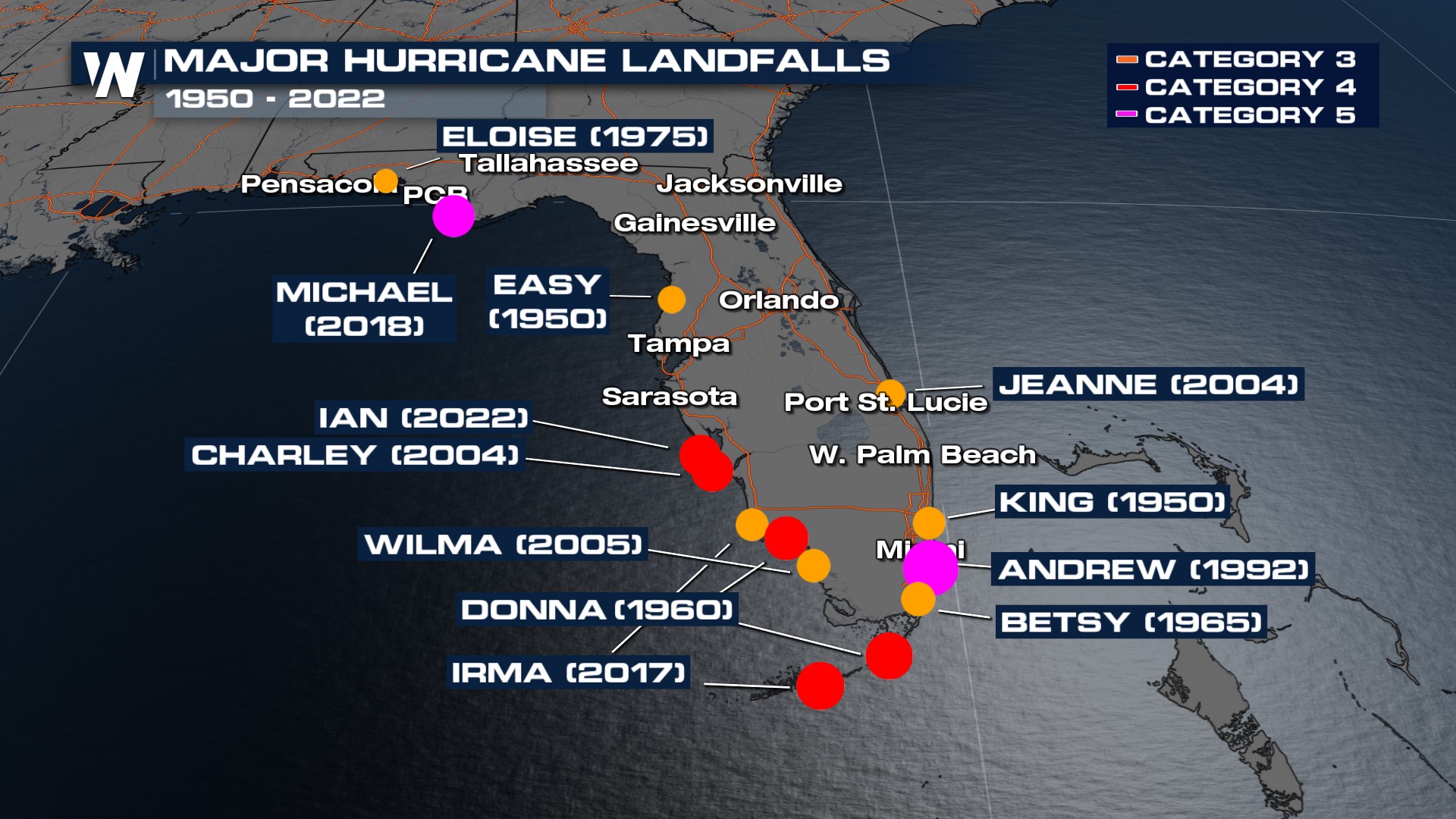 Since Hurricane Easy, the Big Bend has seen landfall hurricanes, but all have been Category 2 or weaker. Recently, Tropical Storm Elsa (2021) and Tropical Storm Eta (2020, once a major hurricane) made landfalls on the Big Bend of Florida. Hermine in 2016 brought devastating flooding impacts to Cedar Key, destroying the only grocery store on the small island.
Broadening out to the Gulf Coast the last 6 years have brought impactful storms from Texas to Florida, with six Category 4 or 5 hurricanes making landfall in six years: Harvey, Irma, Michael, Laura, Ida, and Ian. Three of these struck Florida. While Idalia isn't expected to become a CAT 4 hurricane, the impacts will still be felt across Florida's Gulf Coast.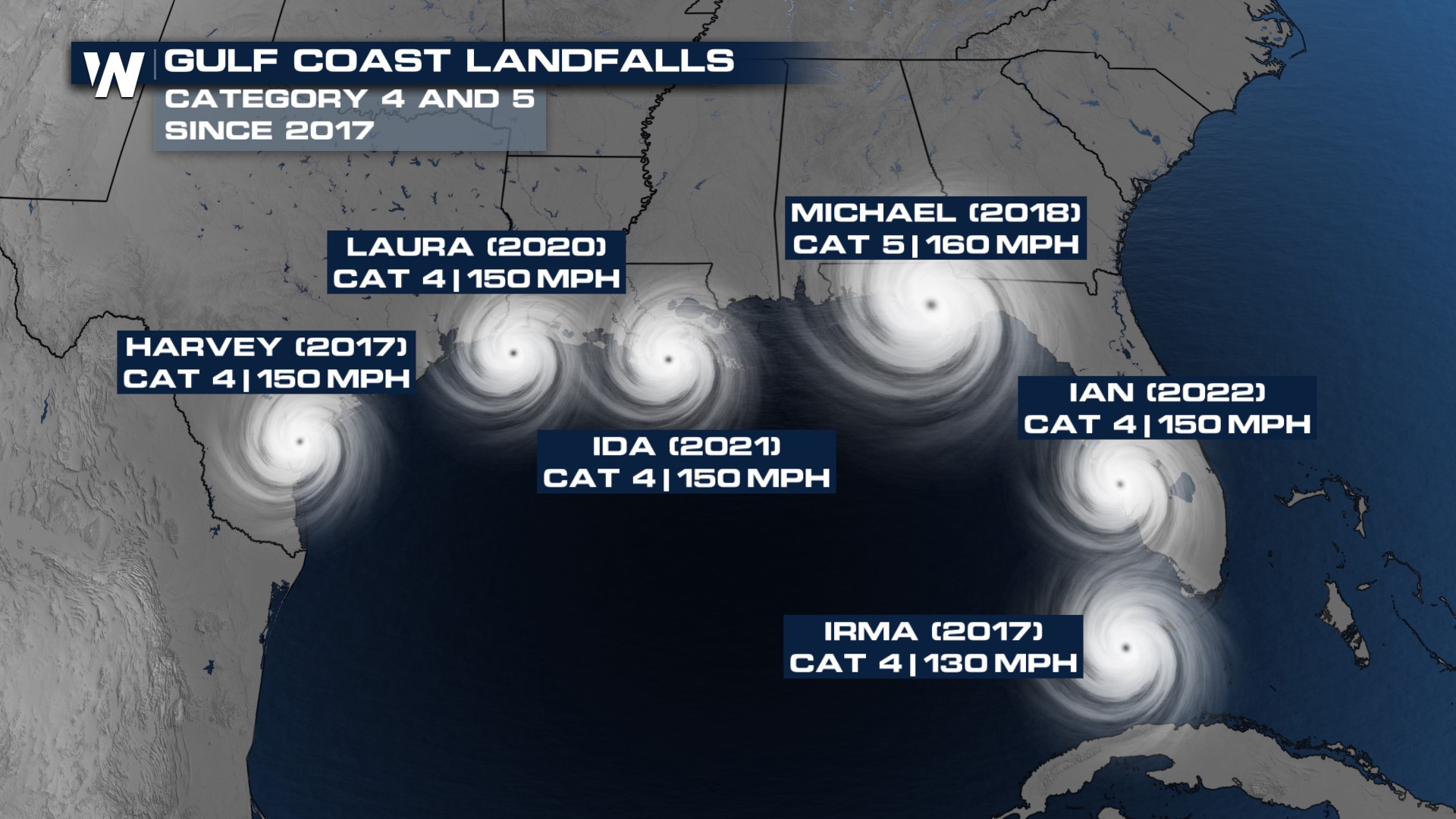 If it feels like "I-named" storms are some of the most impactful to the U.S. it could be because so many of our recently impactful storms have started with an I: Ian, Ida, and Irma. In fact, the letter I storm has the most retired names since 1954, with a total of 13! The next highest number of retired names belongs to "F" with 10 retired names.