A stalled frontal boundary on Saturday brought training rainfall and flash flooding to many states in the northeast, including portions of Pennsylvania where radar-estimated totals brought down 6-7" of rainfall in a 6-hour period. This caused flash flood warnings and scenes like this in Clarks Summit, PA late Saturday.
The rain this weekend has been the cause of weather delays in places like Yankee Stadium, where the baseball game was delayed for 2 hours.
More rain is on the way for the northeast through Monday. The upside to this rain has been putting our heat wave to rest. Temperatures remain noticeably cooler this weekend. The stalled-out front that has caused flooding and ongoing flood alerts across the Appalachian region will slowly start to move east through the overnight hours and into Monday.
Another upper-level low will swing through by the middle of the week. This is expected to bring more rainfall to the region. The next 5 days of rainfall has locations across the northeast seeing 3"+ of rain on the way.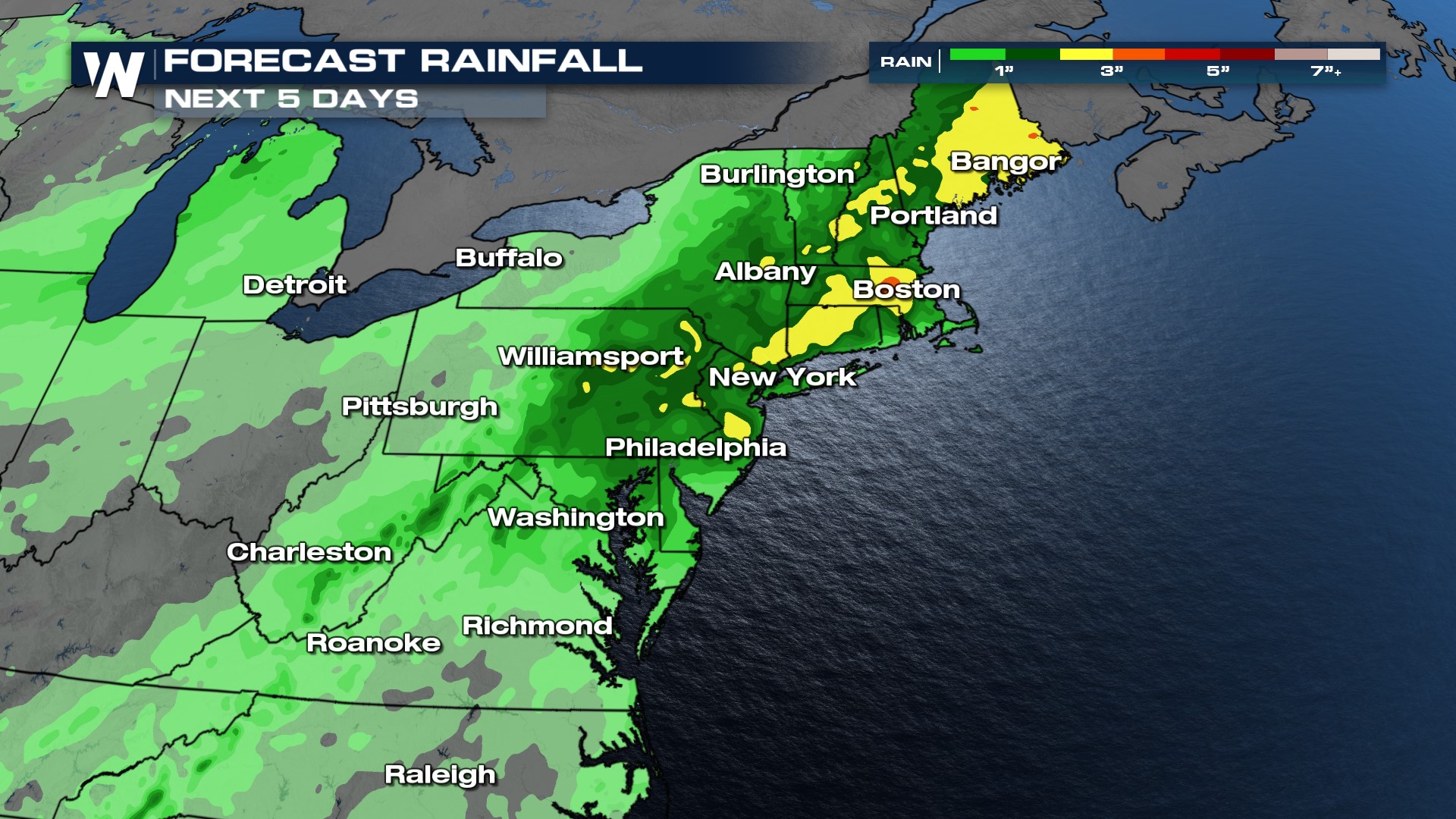 Catch our Eastern regional forecast at :10 past the hour for all of the forecast updates.