Heavy rain and strong storms rolled through Texas overnight, and are lingering this afternoon. The Storm Prediction Center has issued a marginal risk for strong storms today. Damaging winds and hail will be possible as these storms move through.
McAdoo saw a gust of 90 mph, while Colorado City saw a gust of 76 mph! As the frontal boundary works south, expect storms to ride along it. Heavy rain, gusty winds and cloud to ground lightning are all possible.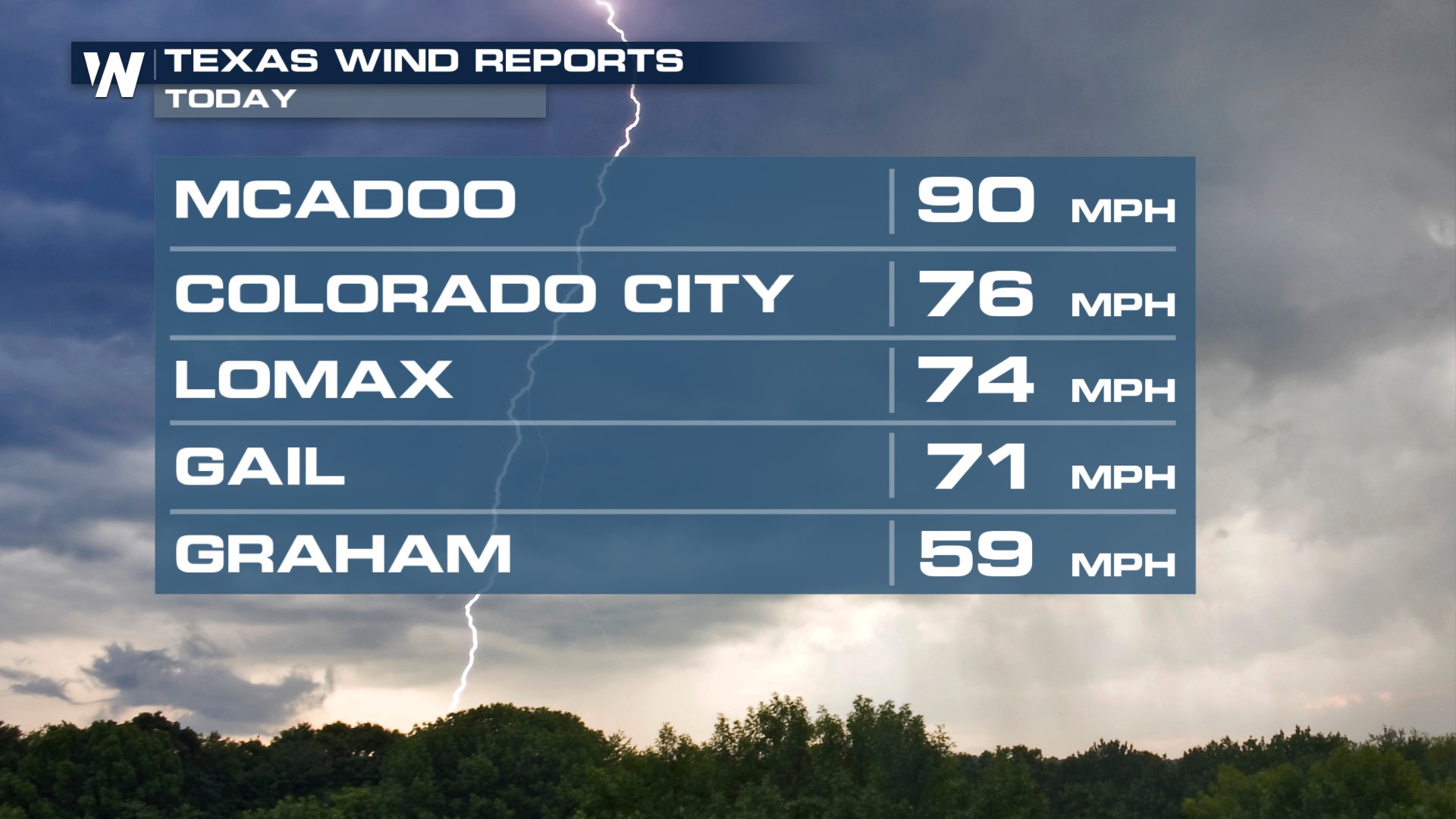 Storms will move from north to south along a frontal boundary. Texas has been in drought, so the rain is much needed. Too much too quick can lead to flooding, so watch for ponding on roads and rising waters in streams, creeks and rivers. The heaviest of the rain will move south and push out tonight and into the overnight hours.
For more on your central regional forecast, tune in to WeatherNation at :30 past the hour.