It has been stormy week in the sunshine state, with multiple days of heavy rainfall and severe thunderstorms as a front pushed Southward across the Peninsula. In Southeast Florida, multiple water spouts, funnel clouds, and a couple of tornadoes were spotted this week.
Storms have also been very slow-moving and rainfall totals have added up quickly, leading to localized flooding. Lakeland received 4.52" of rain in just the last 24 hours!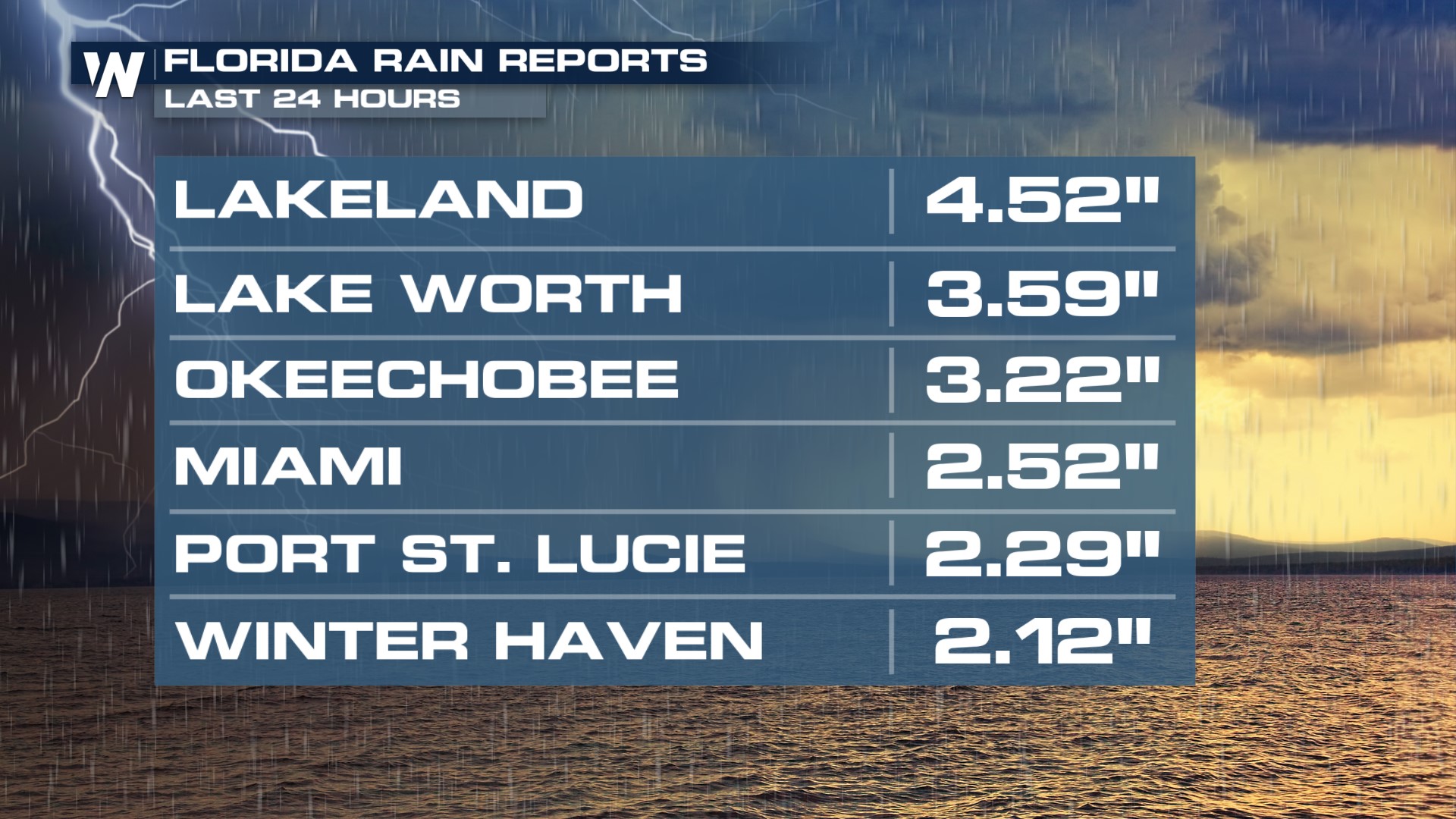 The Storm Prediction Center (SPC) has highlighted areas south of I-4 with a "General" risk for thunderstorm through the weekend, meaning that there will be heavy rain and lightning as the main threat, but it is unlikely that storms reach severe criteria (1" hail or 58 mph wind gust). Overall, storm coverage will be much lower on Saturday and Sunday than the past couple of days thanks to northerly winds helping to dry out the atmosphere.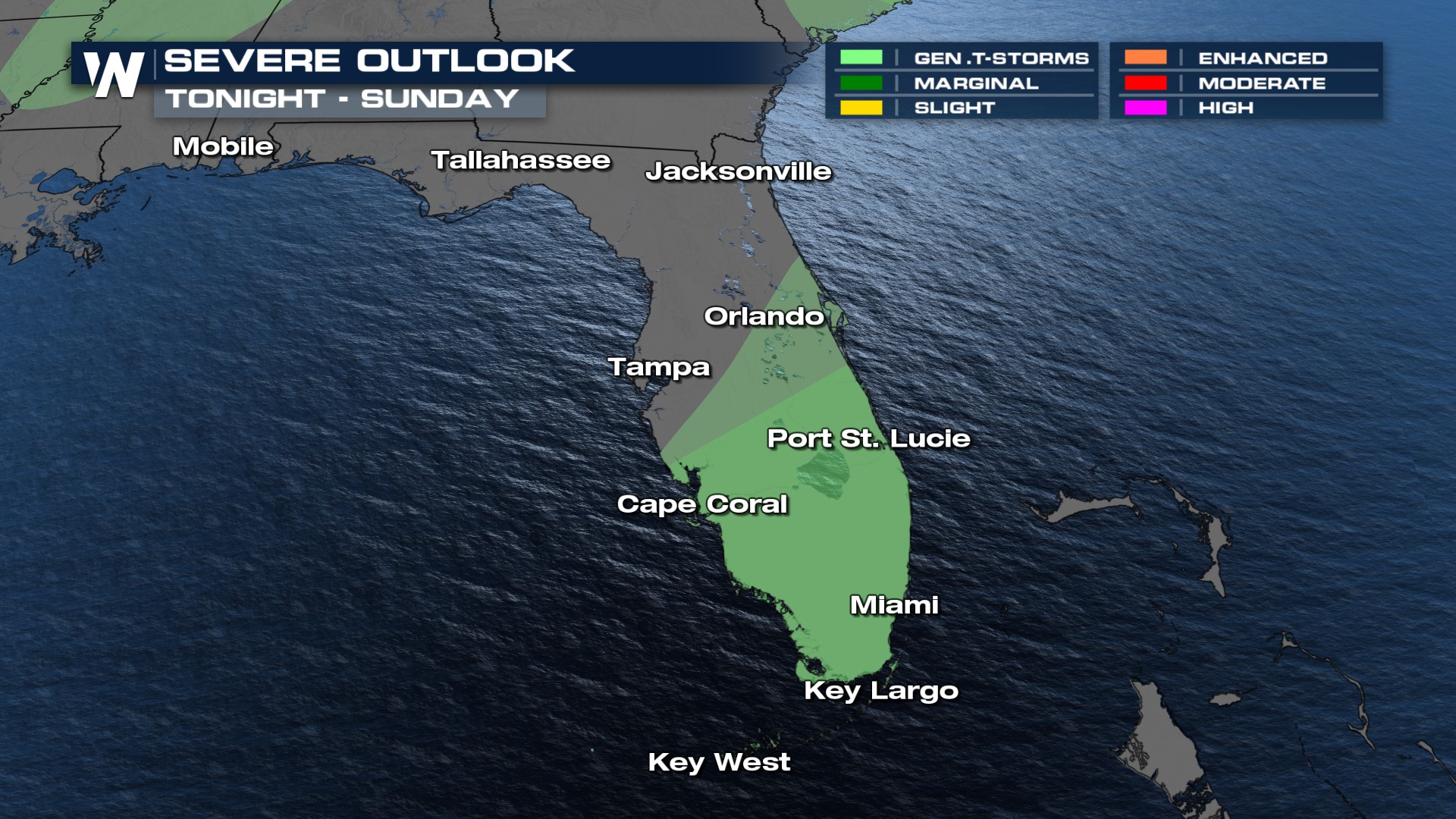 Headed to the beaches this weekend? Watch out for rip currents and rough surf as an area of low pressure developing just offshore of the Southeast Coast will churn up the ocean.
The flood threat will continue through the weekend, mainly down in South Florida where the ground is saturated and rives, creeks and streams are running high from rain over the past few days. Though there's a risk of flooding, there is a bright side to this active forecast. All of this heavy rain is likely to help with the ongoing drought on Florida's Gulf Coast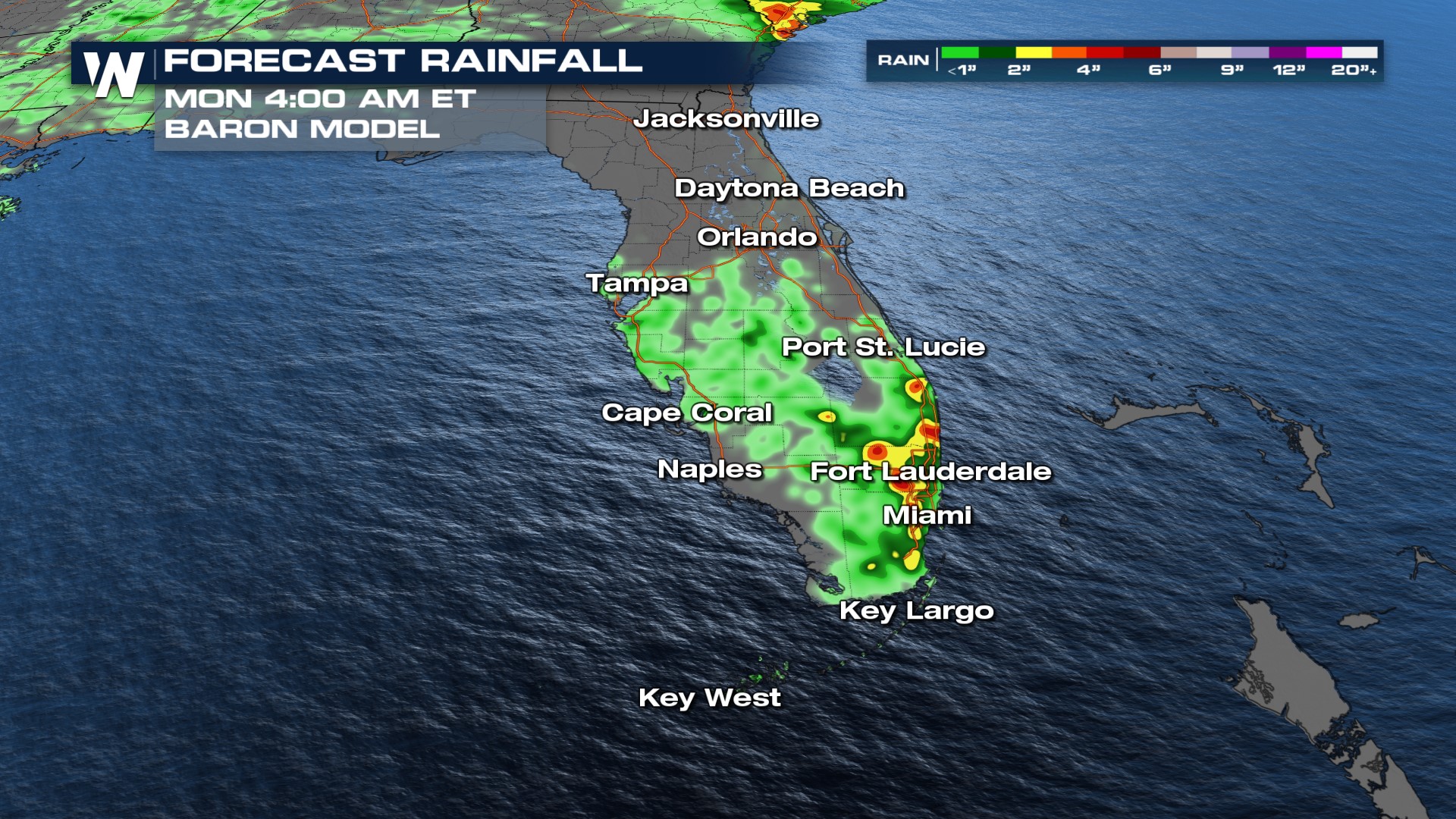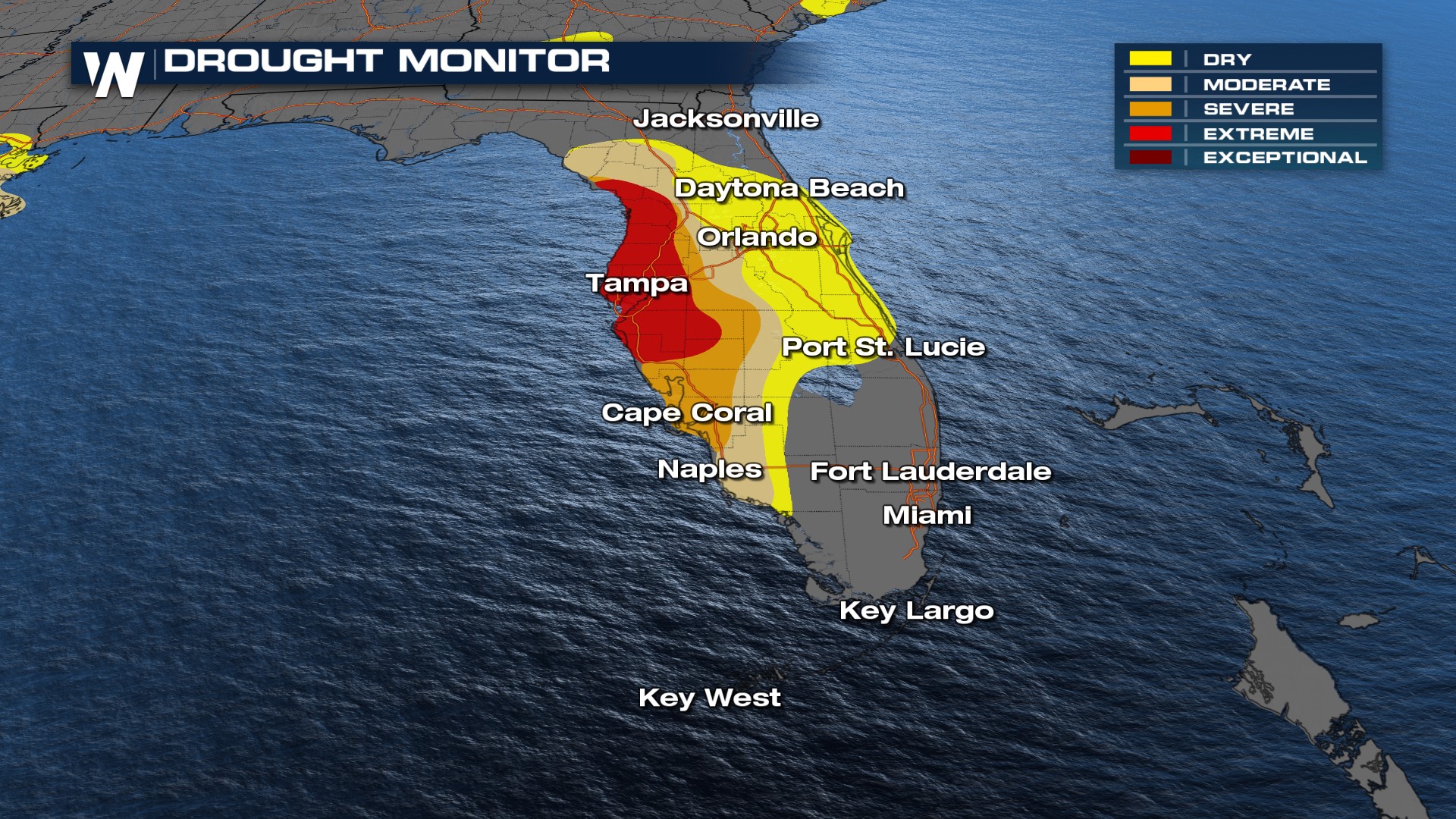 Stay with WeatherNation for the latest on the severe weather threat across the South this week.