Cold air draining in behind a low pressure system and cold front has led to frost and freeze alerts Friday morning for a large portion of the Northeast & Great Lakes! Freeze warnings are in place for Northern Michigan and Wisconsin. Frost and freeze conditions can damage sensitive vegetation and crops.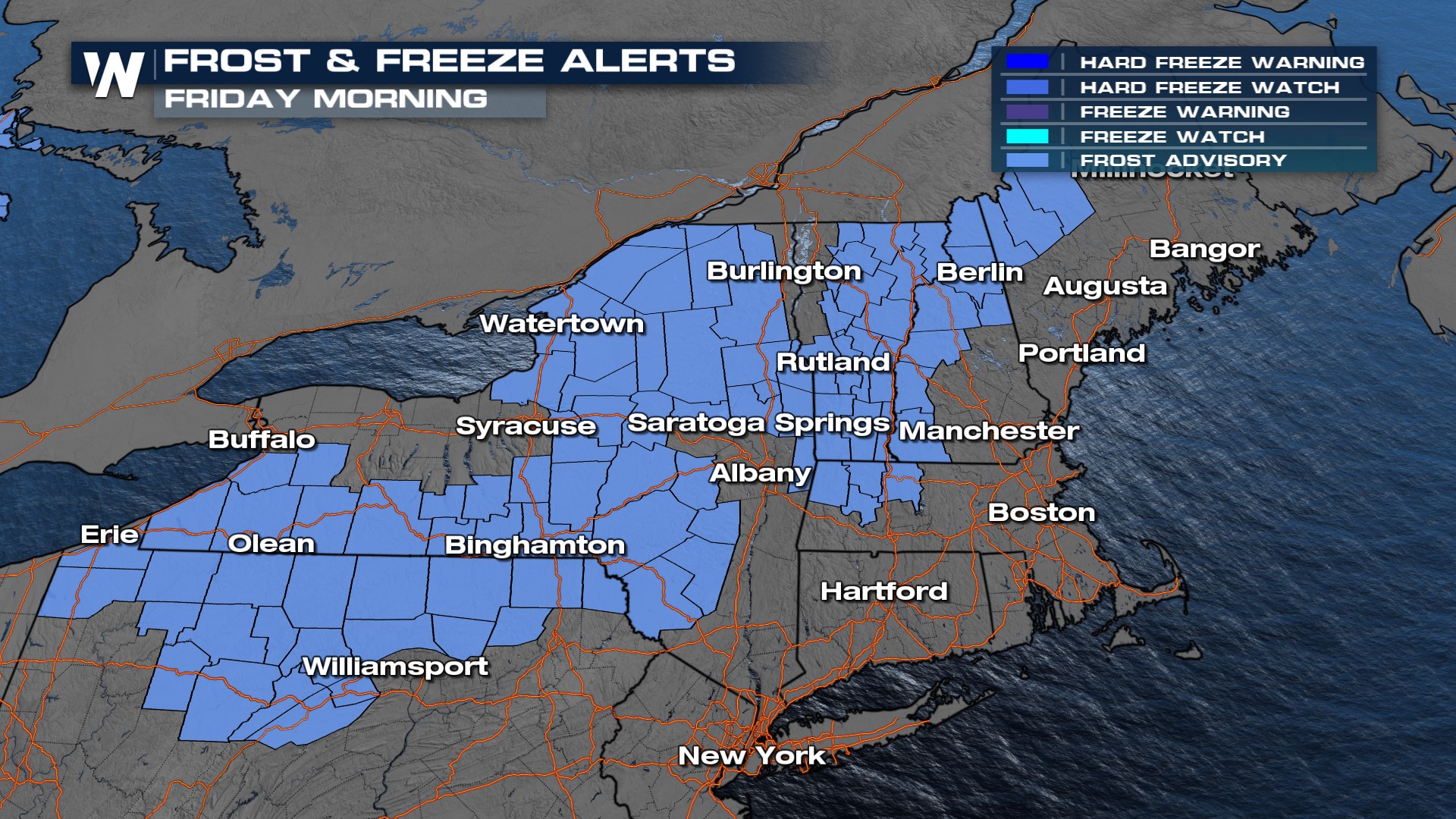 Temperatures will be coolest in interior areas and valleys.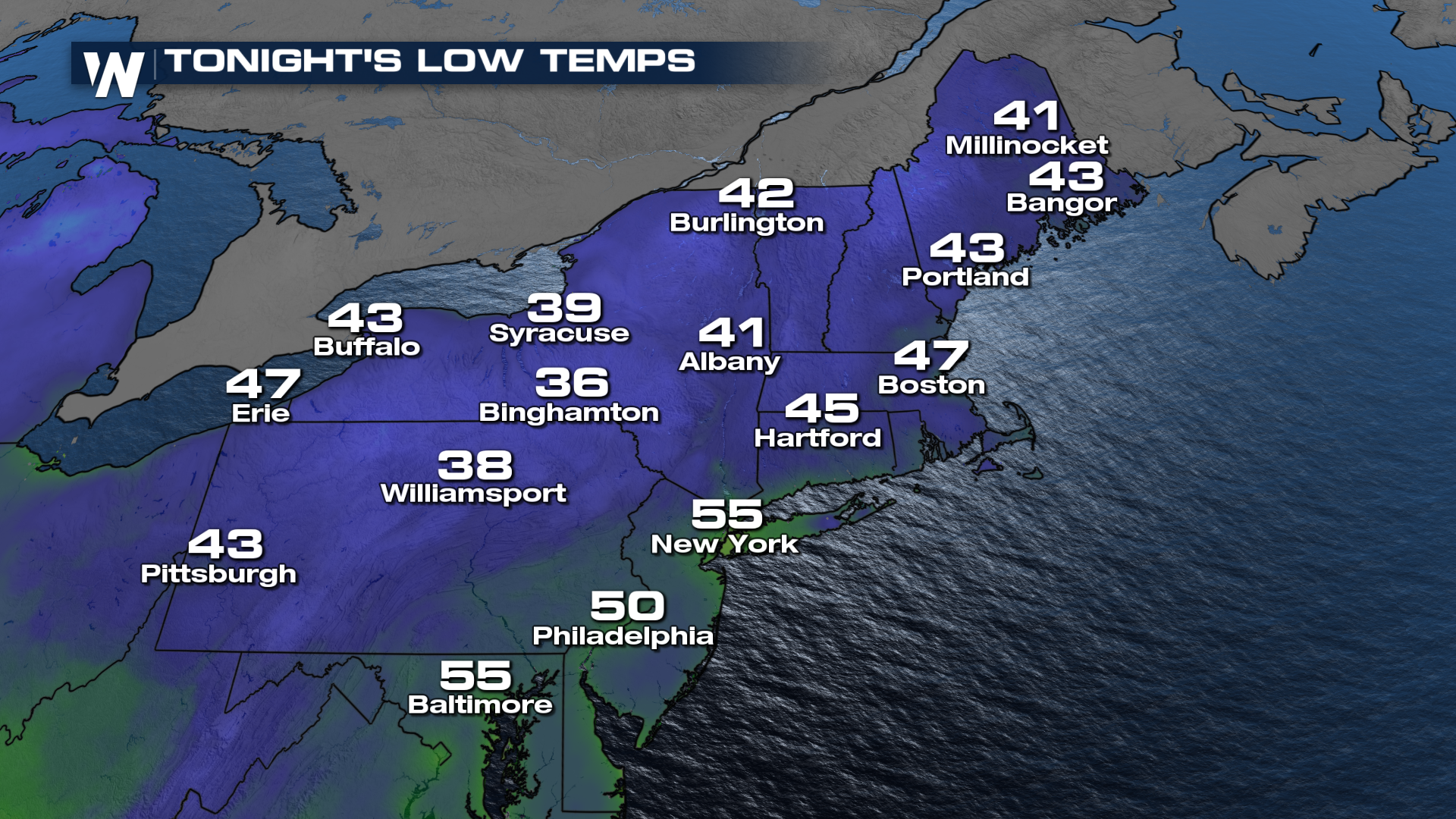 Make sure to take the proper steps to keep your plants safe from the cold! In the colder temps, it is always a nice reminder to be mindful of of plants, pets and people!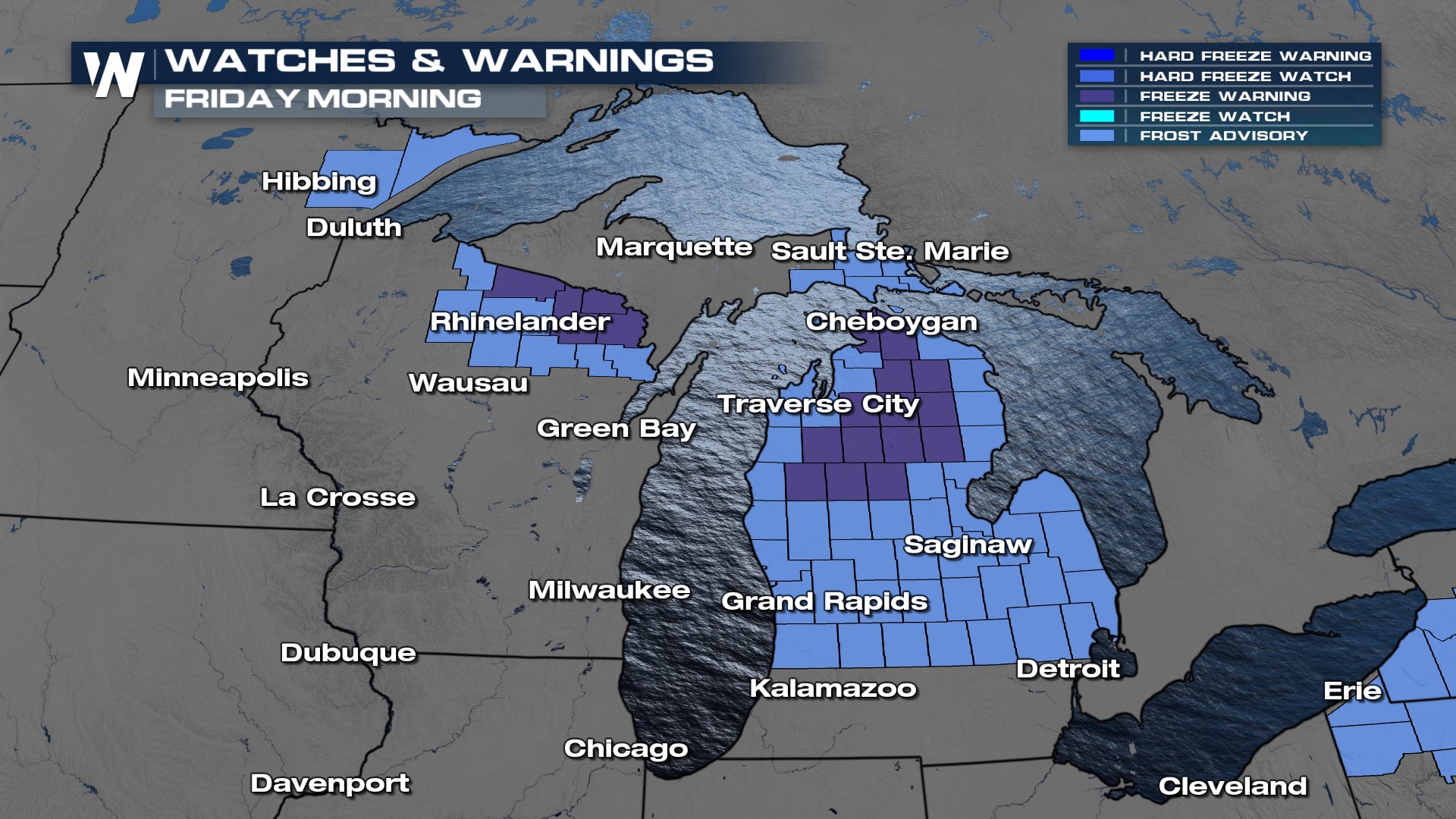 With these cold temps we can see record low possible Friday morning for portions of the Northeast including Pennsylvania and New York.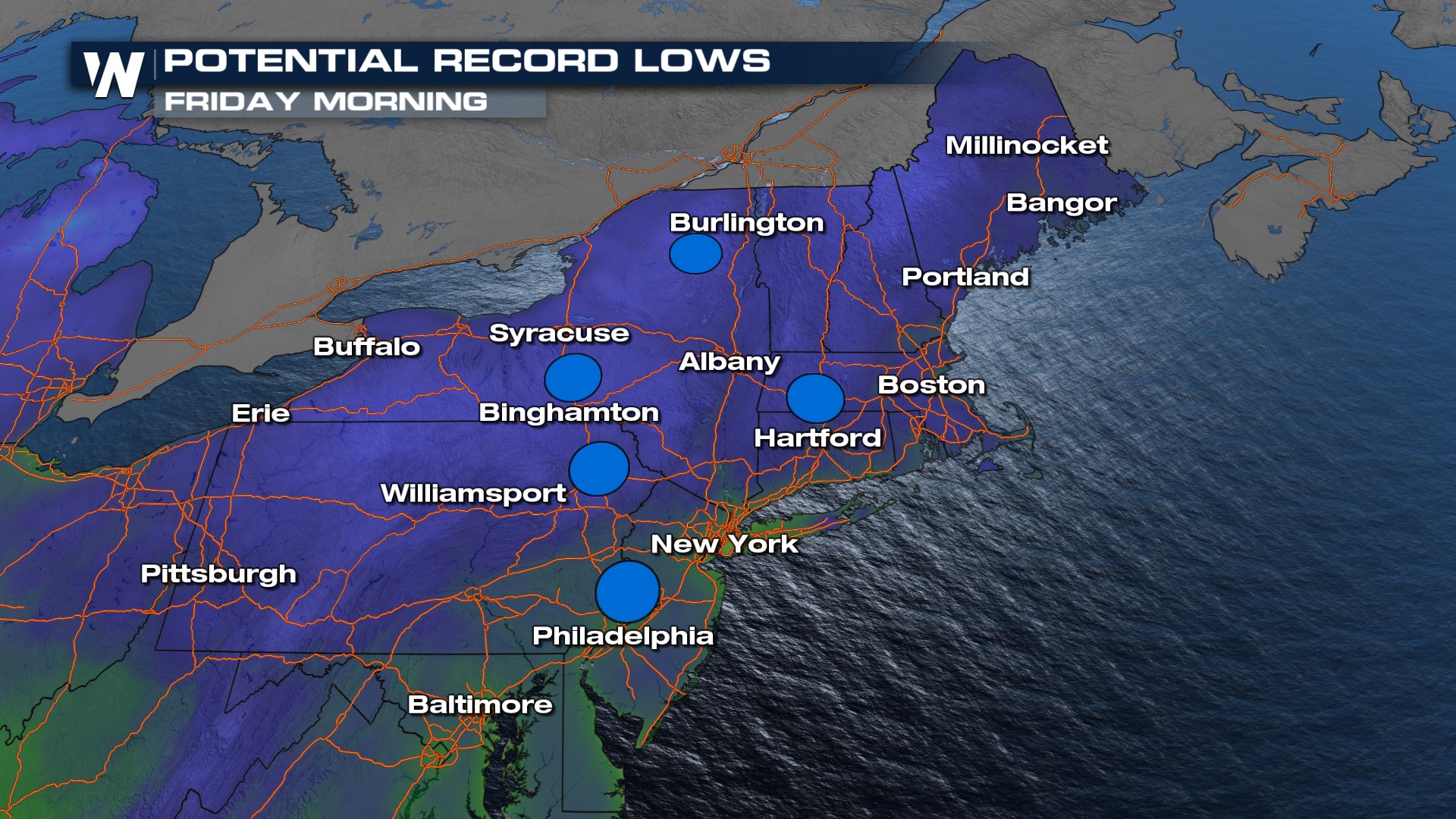 The Northeast will start off cold, and remain below average on Friday. Expect temps to get warmer on Saturday and Sunday! Temps will reach 10-15 degrees above average for locations like Burlington, Bangor and Boston for your Memorial Day weekend. So it will be warmer for any plans that you have.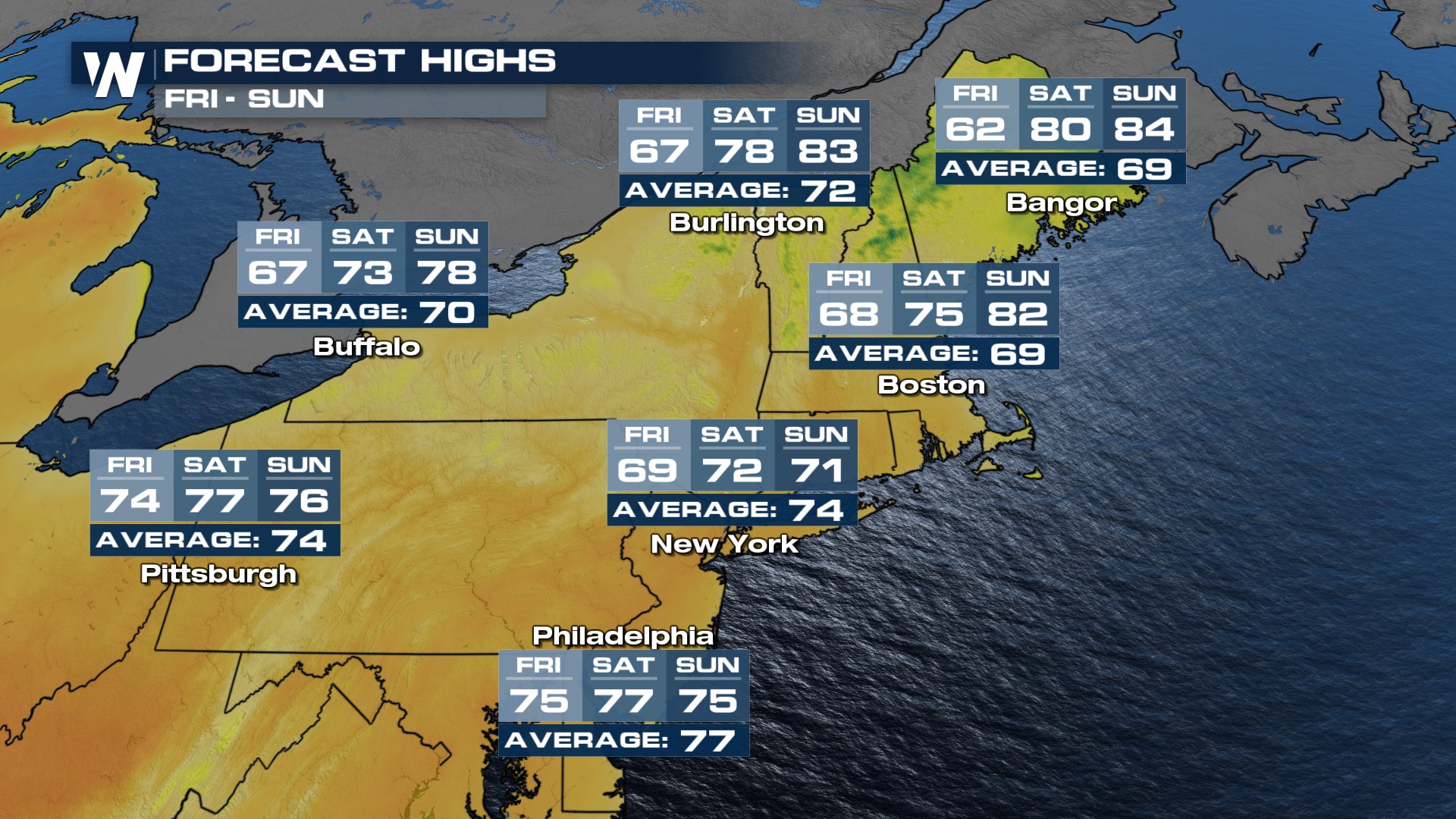 Friday morning will be chilly in the northern tier, but with plenty of sunshine the afternoon will be pleasant.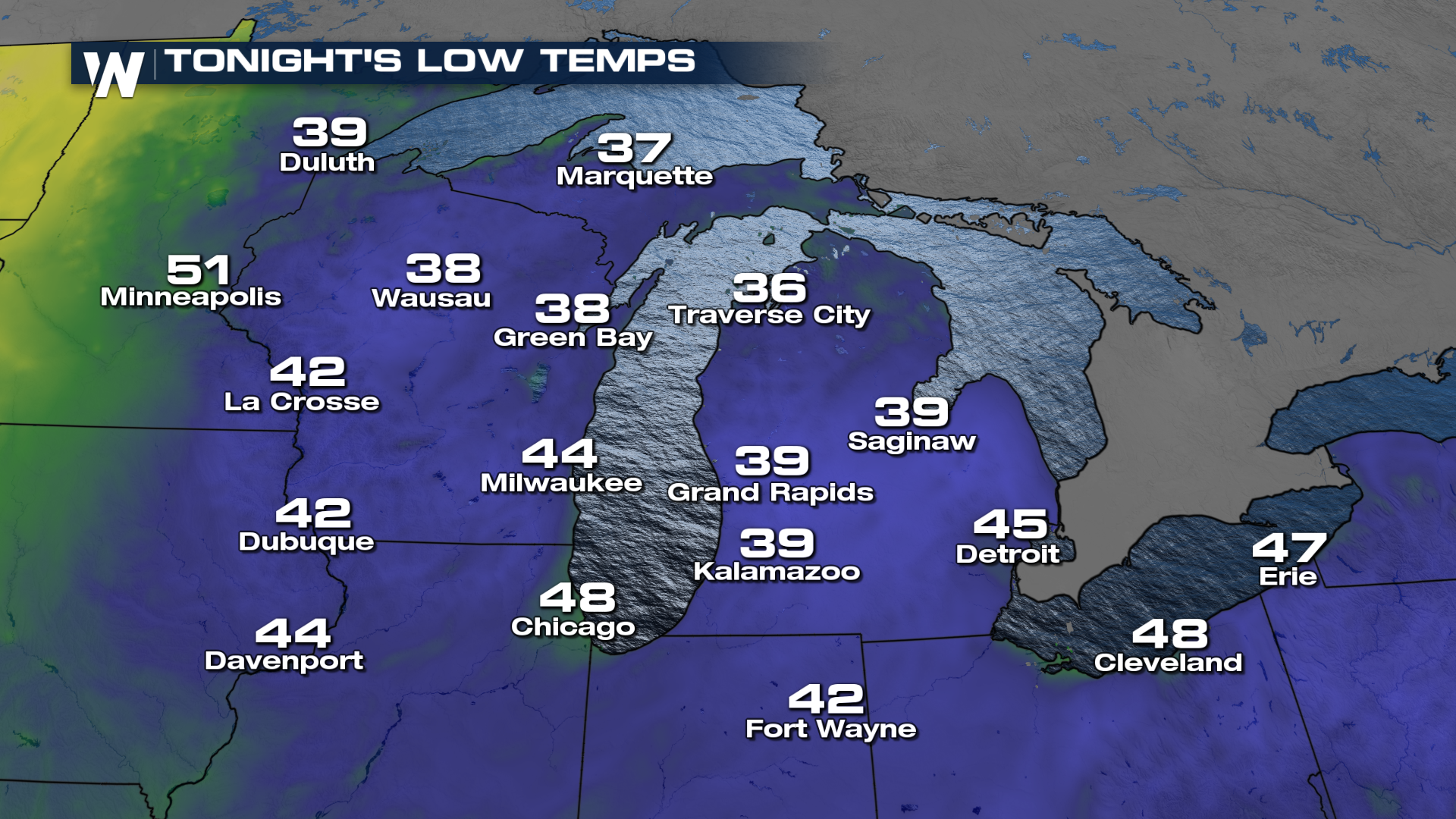 Temps will slowly creep back up to well above average by Saturday. On Sunday, we can see temps reaching the low 80s in multiple cities, including Detroit and Madison.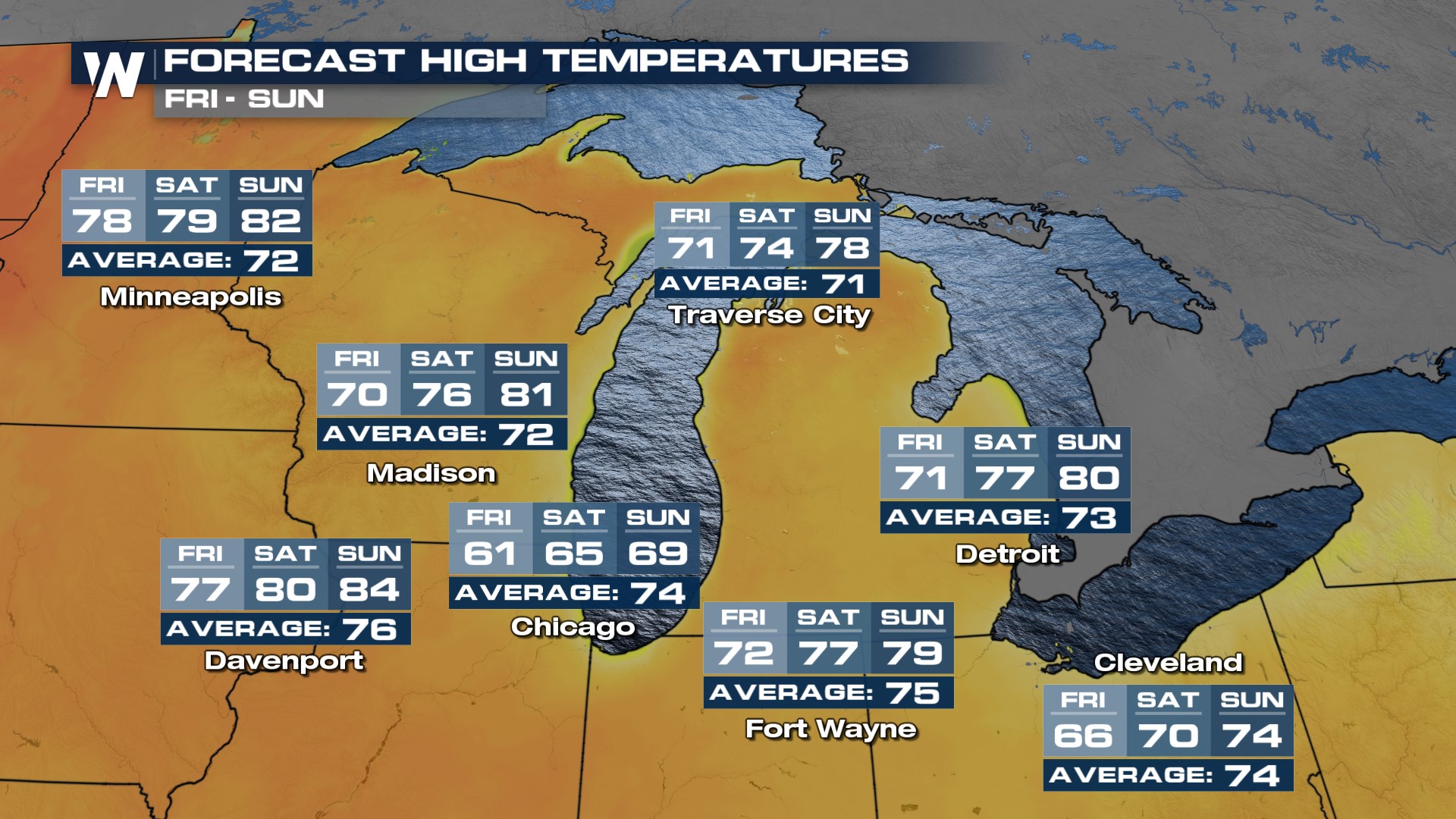 For More info on the North-central and North Eastern Regions, tune into WeatherNation at :10 and :30 pas the hour.