The severe weather threat is over for Oklahoma, Kansas and Texas following a long night of severe storms. There was a MODERATE risk of severe weather issued during the day to account for damaging winds and tornadoes. There was also the the possibility of a derecho - a long line of damaging winds from 80-110 mph and a few intense tornadoes embedded in the squall. We saw widespread wind reports on the order of 70-80 mph. Sadly we are hearing of injuries from Sunday night's tornado, but luckily no deaths.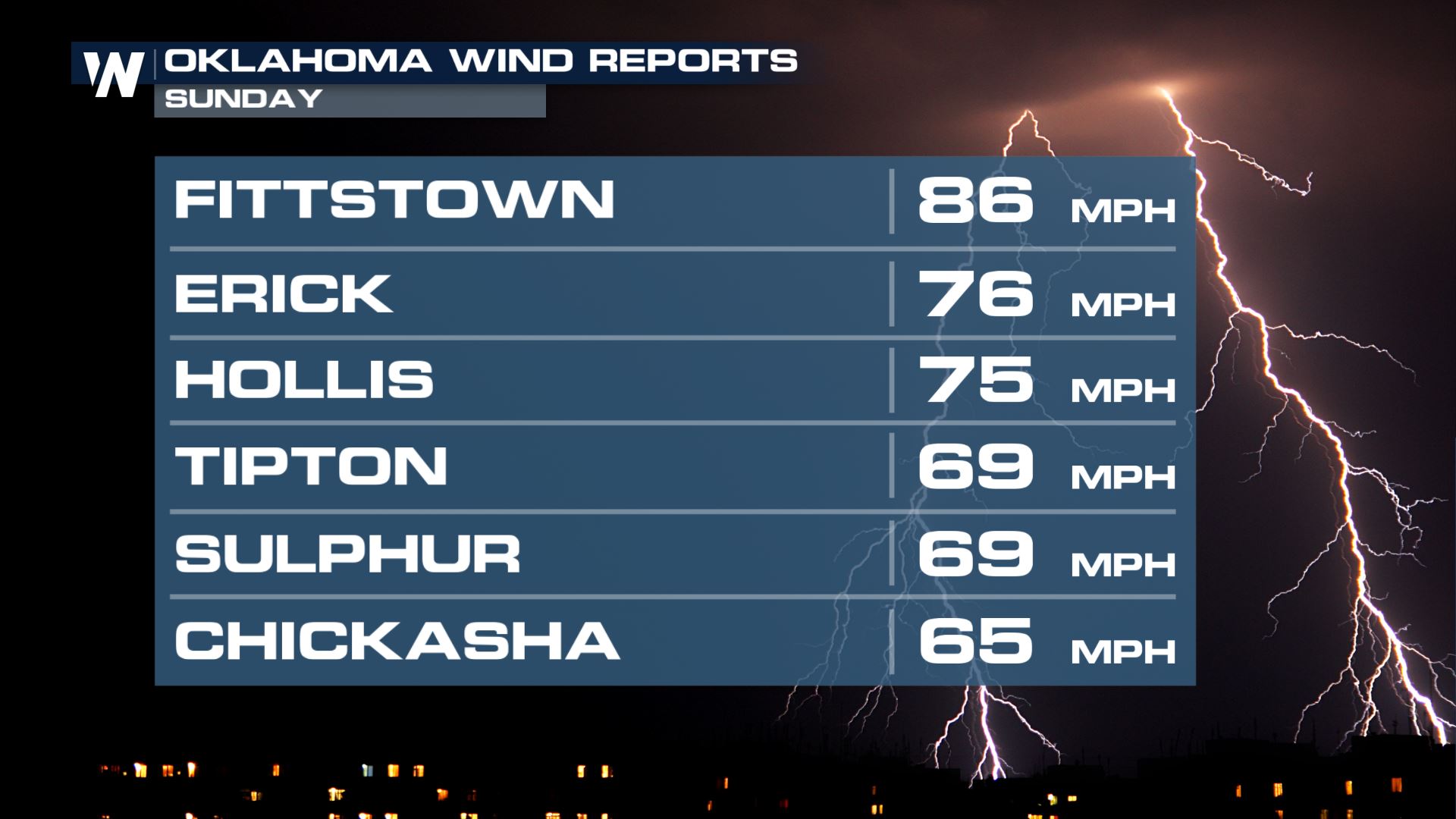 There was a tornado warning at the time for the storm - which showed a strong radar signature of rotation. The tornado moved through the OU campus south of the Oklahoma city metro.
The storm prediction center issued a MODERATE risk with a bullseye through Oklahoma. Unfortunately this did verify with multiple tornado warnings issued for the area.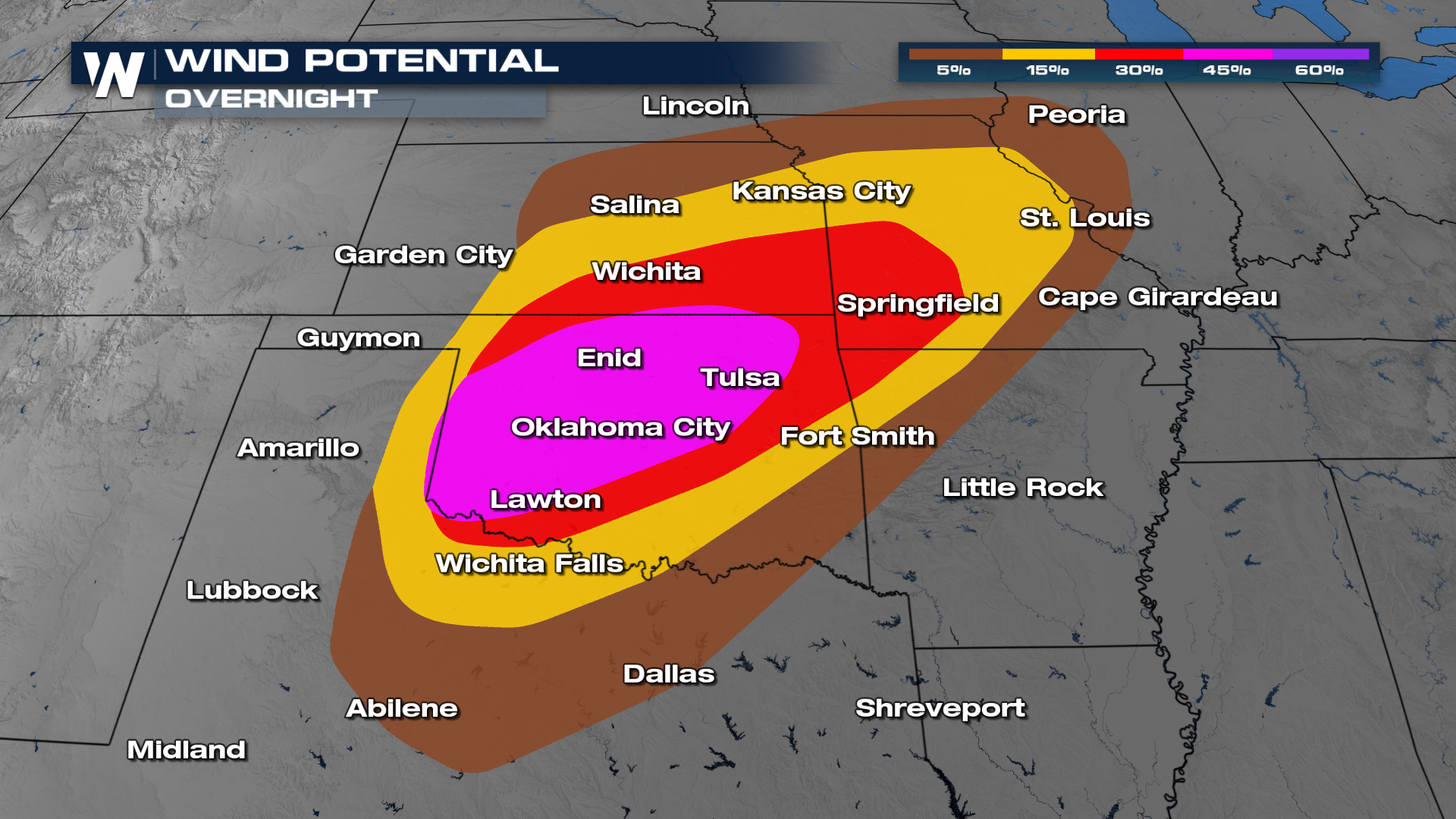 There was also the risk for strong tornadoes - significant storms. This includes the chance for a strong tornado for the 10% region in yellow (above), highlighted by the red region as well (below). Here, an EF2 to EF3+ tornado is possible.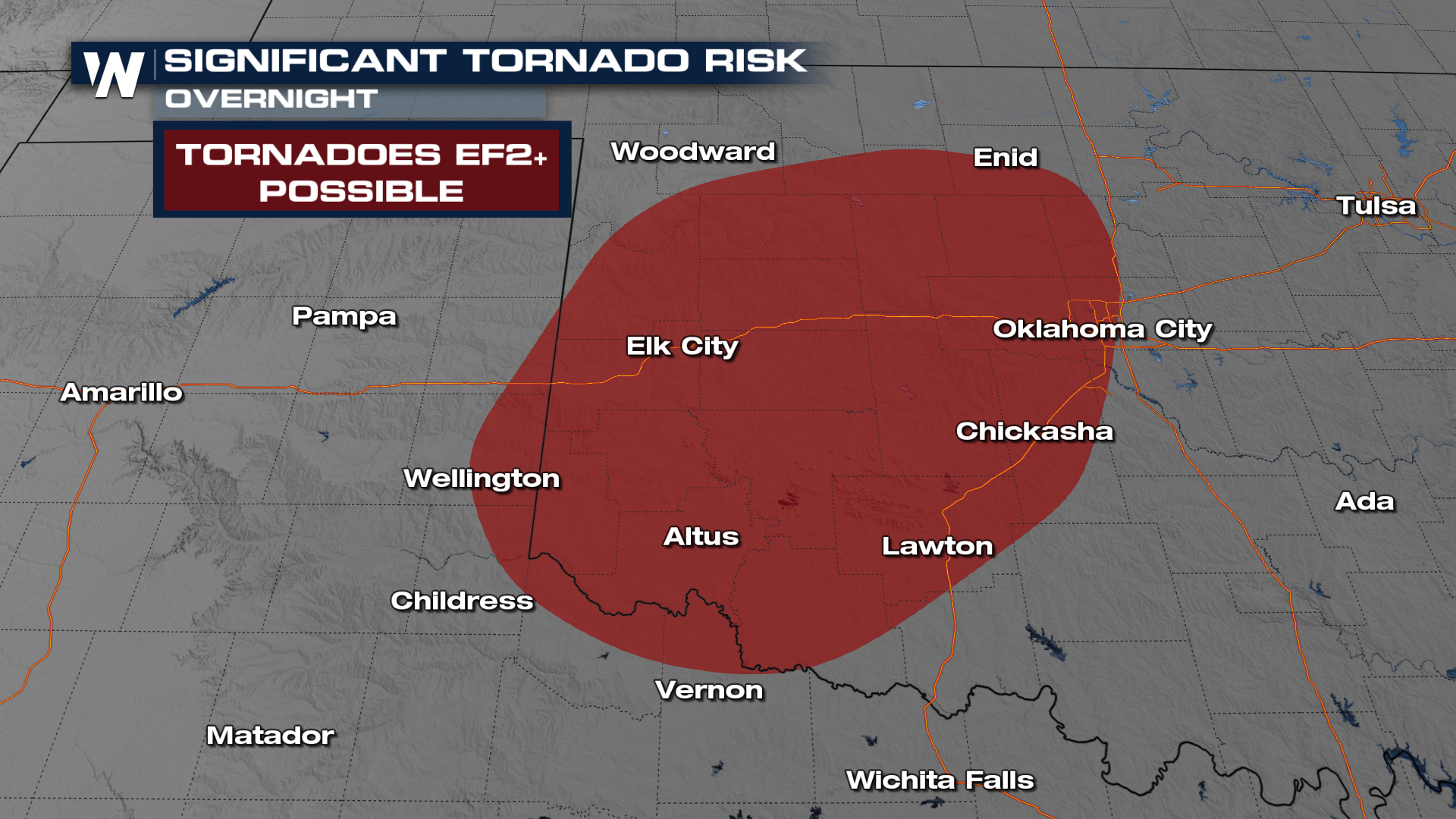 For more on the storm damage and reports stay with WeatherNation for the latest.