Researchers are working around the clock to sharpen forecasting high impact events, like when a tropical storm rapidly intensifies, brings catastrophic storm surge, and makes landfall as a hurricane. Dr. Luca Centurioni is the Director of the Lagrangian Drifter Laboratory with the Scripps Institution of Oceanography. His team deploys drifter buoys, or drifters, to collect data to better understand atmospheric and oceanic interactions. "What we need to understand though is really how the ocean and the atmosphere are coupled. For example, see what is the effect of waves in, you know, modulating the exchanges of energy between the ocean and the atmosphere," said Centurioni.
The data measured includes sea surface temperature, wind, and atmospheric pressure. This also helps bring a comparison to the satellite measurements with ground truth data. The data from drifters is transmitted in real-time to the Global Telecommunication System (GTS) that is maintained by the World Meteorological Organization (WMO).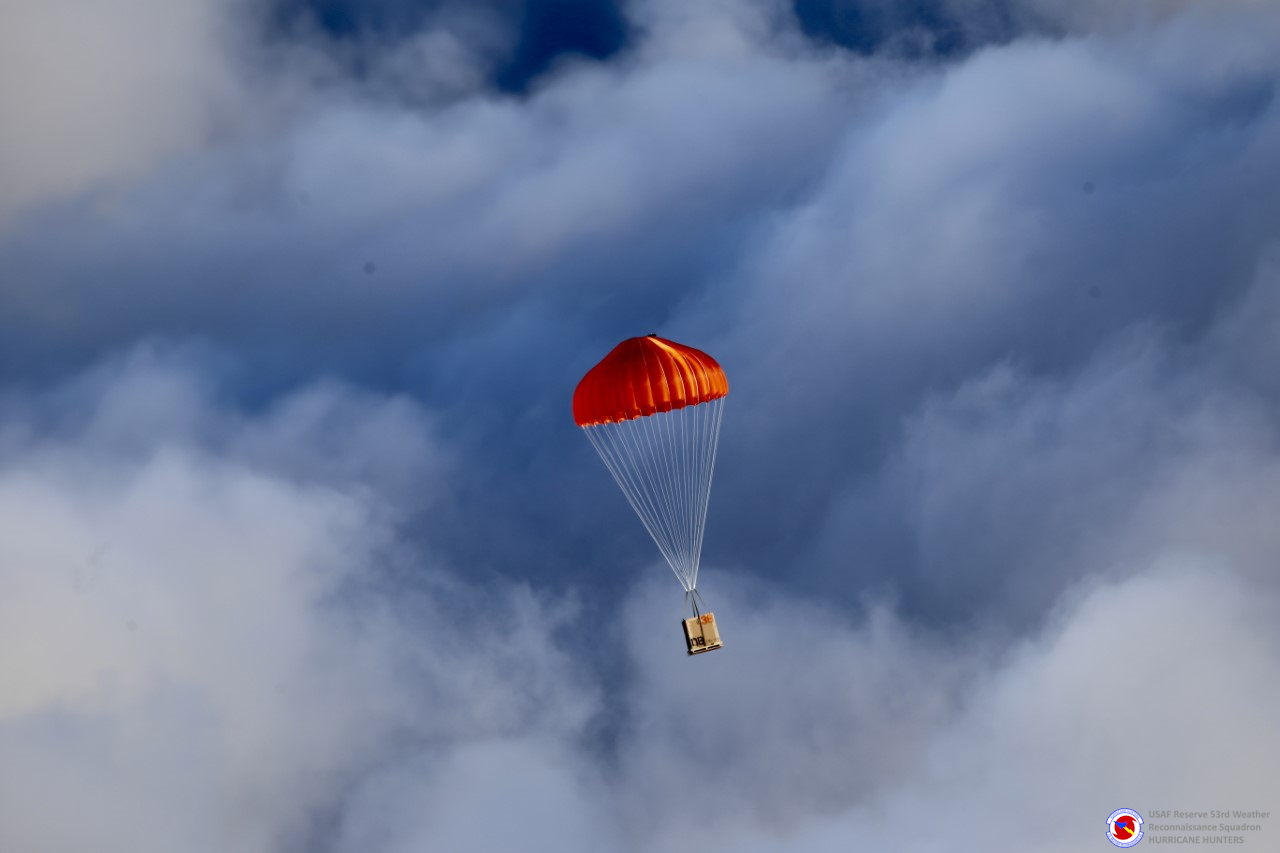 Above is a drifter getting deployed via plane. NOAA, the US Navy, and Hurricane Hunters have been a part of the drifters deployment process.
The program is large, but there is a component of the program that addresses measurements specifically within hurricanes during the hurricane season. The Drifter Lab collected data with hurricane Idalia inside the storm and along the Florida coast. Centurioni explained, "With Idalia, we did something a little bit different. We restricted the measurements to ocean waves and sea surface temperature." He expressed the amount of drifters deployed were more than they typically send out. The goal of these drifters and isolating the measurements was to focus on understanding storm surge across the Florida panhandle. The storm surge with Idalia inundates miles of coastline. "We are trying to come up with new scientific advances that will eventually improve the intensity forecast of the storms," said Centurioni. Improving the intensity forecast can be a life-saving measure for folks in the impact zones for tropical systems.
See real-time drifter data HERE.
Drifting Buoys Tracked Hurricane Michael in the Gulf of Mexico