After multiple days of record-setting heat in the Deep South and Southeast, cooler air is arriving! The cooldown is courtesy of a strong cold front. Temperatures will drop about 20 degrees from the 80s and 90s, where they have been.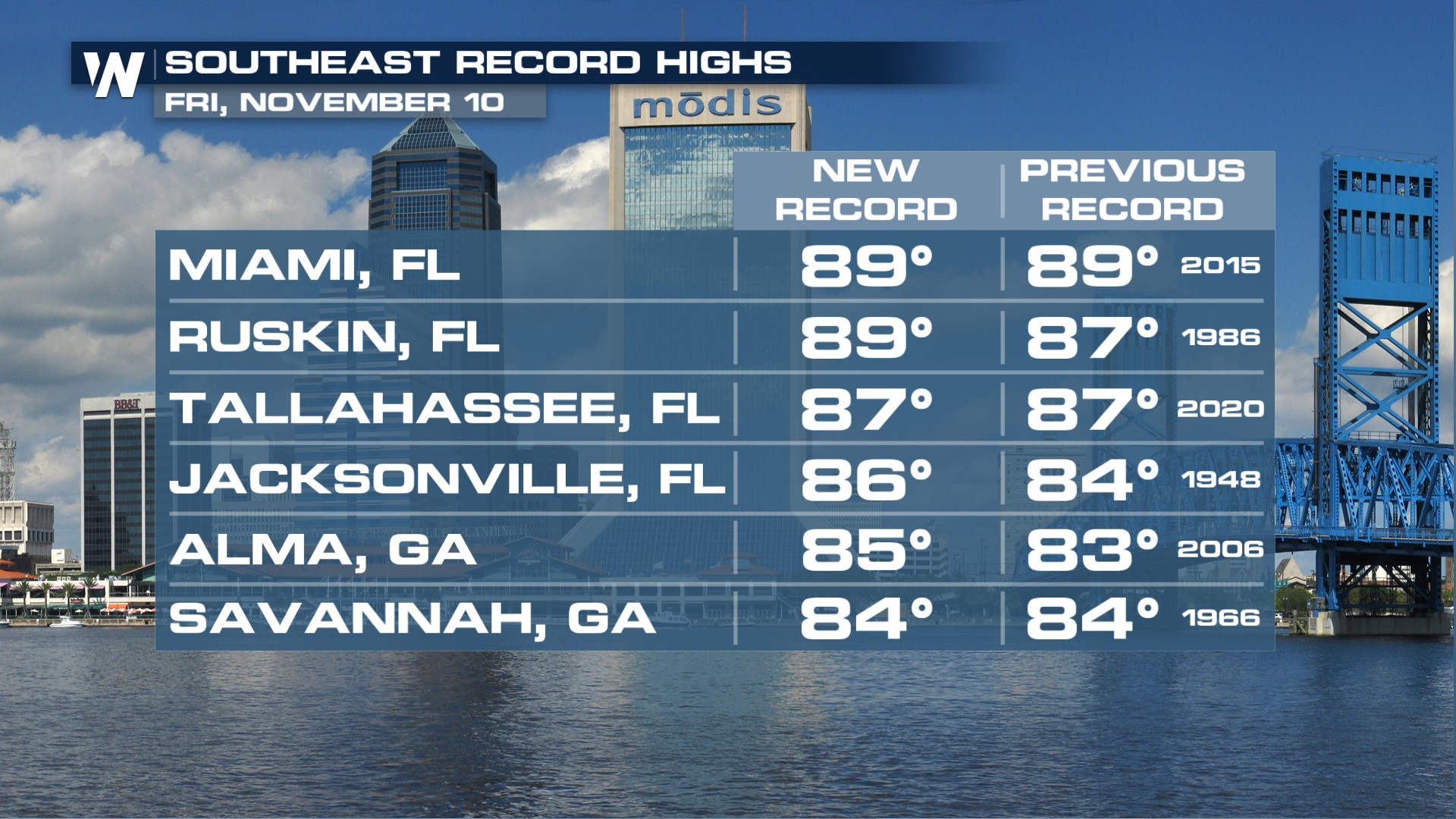 About ten record high temperatures were either tied or broken on Friday. These mostly occurred across Florida, with some record highs also in Alabama and Georgia. Compared to the day prior, much of Tennessee, Mississippi, and the Carolinas were much cooler on Friday!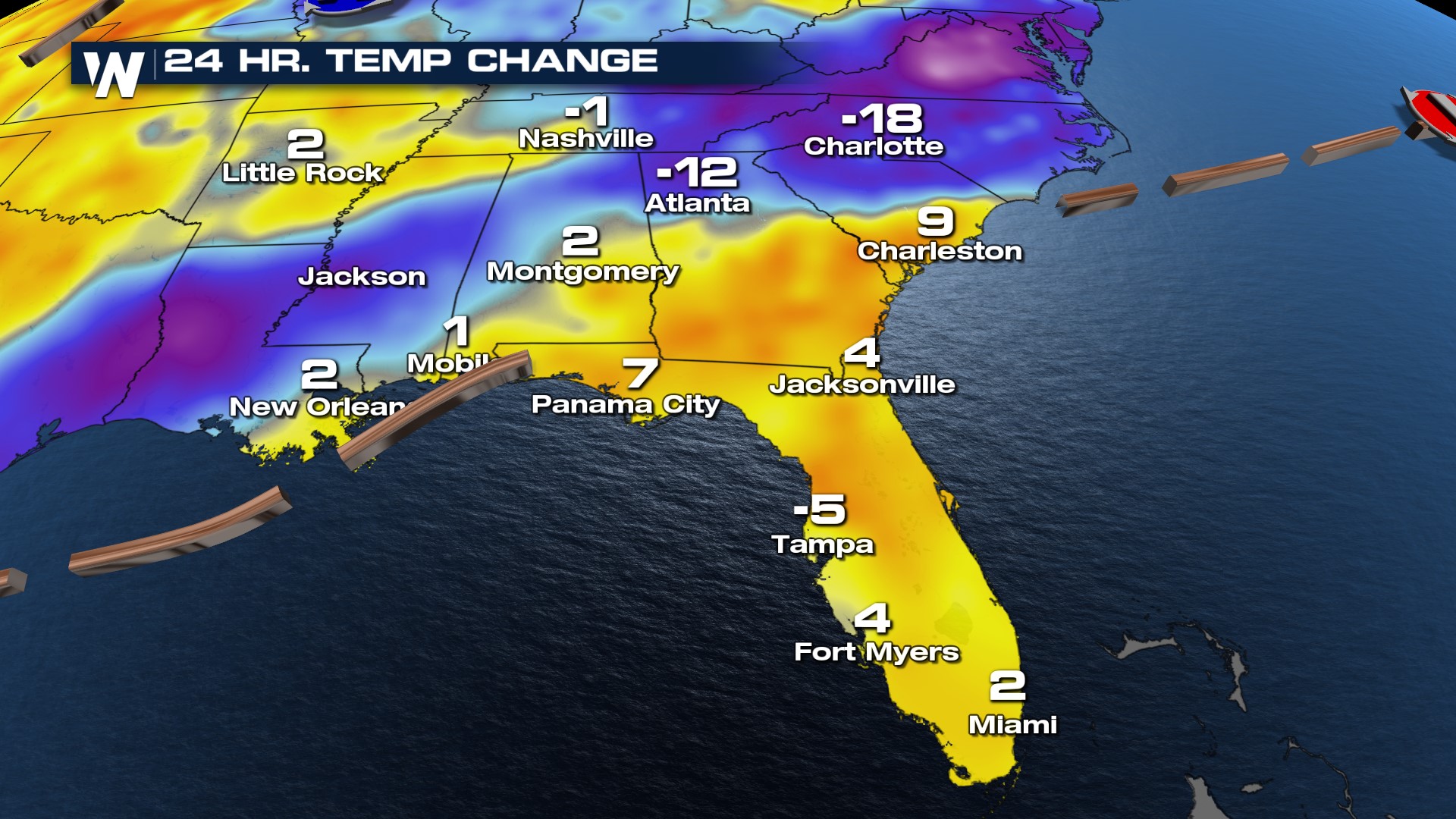 It will still be warm on Saturday, but only in Florida. We have a feeling some folks may be flocking south into the Sunshine State for its warmth this weekend! The cooler, damp air will invade everywhere else this weekend as it stays cloudy and misty near the front, with stray showers possible.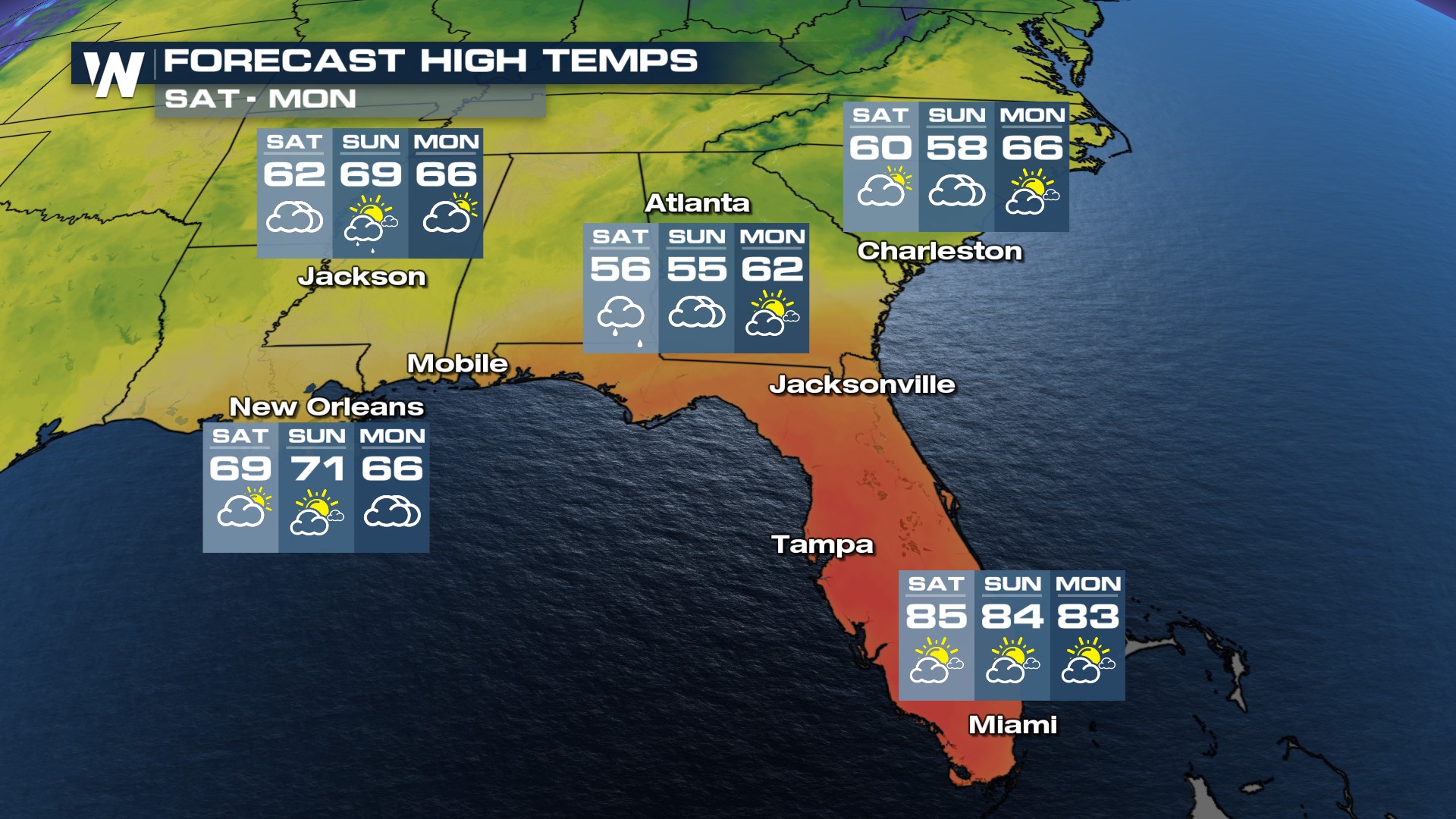 This front also comes with light rain, very beneficial to areas of the Deep South that have been struggling with increasing drought over the last several months. Rain totals will generally be around an inch, with locally higher (and lower) totals.
Record highs are still possible this weekend through western Florida, where middle to upper 80s can be expected.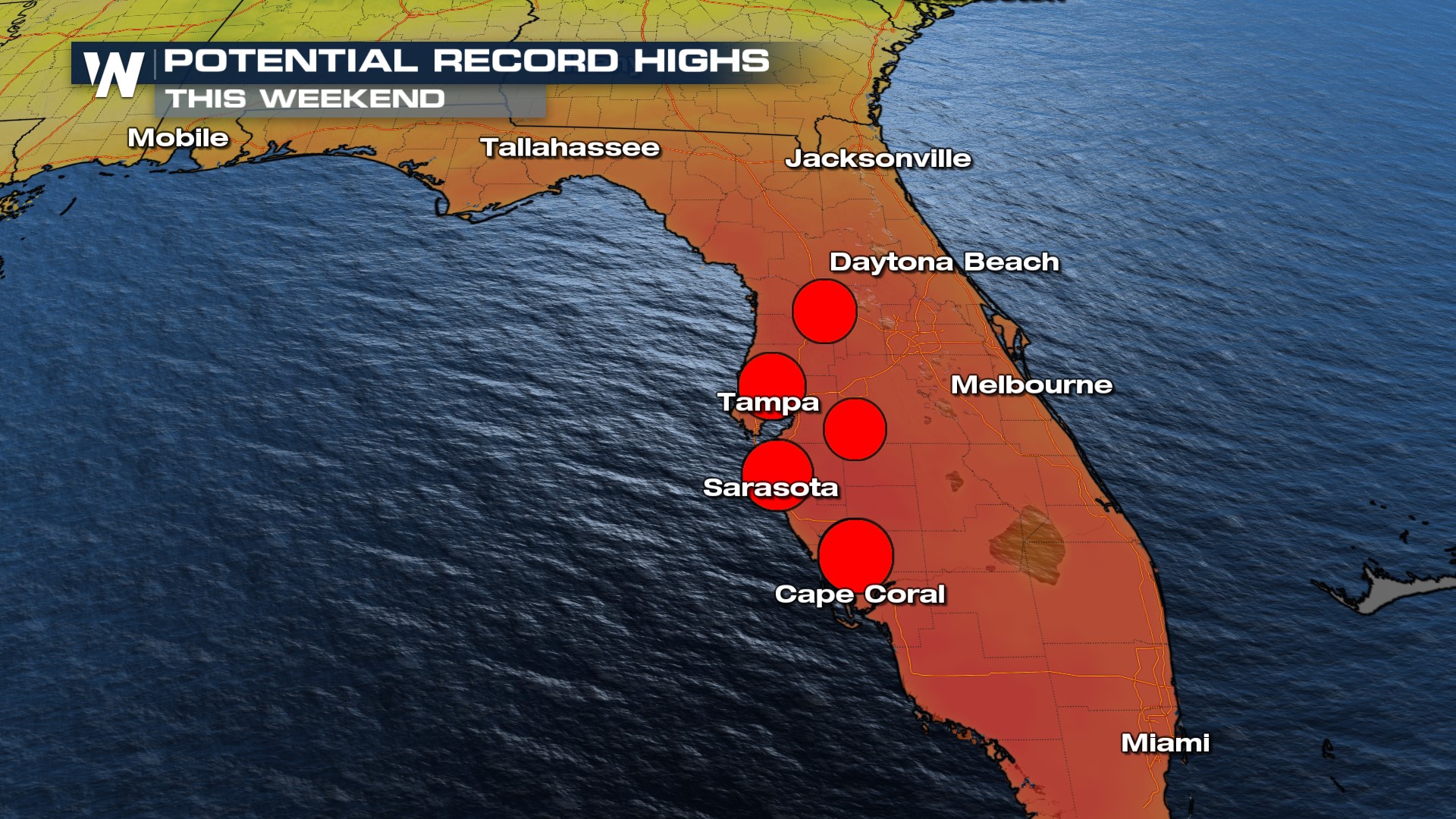 Wetter weather will then take hold on the northwestern Gulf Coast states next week. You can read more about that in our top stories here.