Severe storms barreled across the central and eastern U.S. Friday, producing widespread wind damage. There have been at least two fatalities and three injuries, all believed to be weather-related. The first report came in around 4 p.m. local time Friday from Carter County in Missouri. According to Carter County Emergency Management officials, in conjunction with the National Weather Service in Paducah, a tree fell on a boat that was near a river access point. The driver of the boat was killed and two additional people were seriously injured near the Waymeyer Shute National Park Service River Access.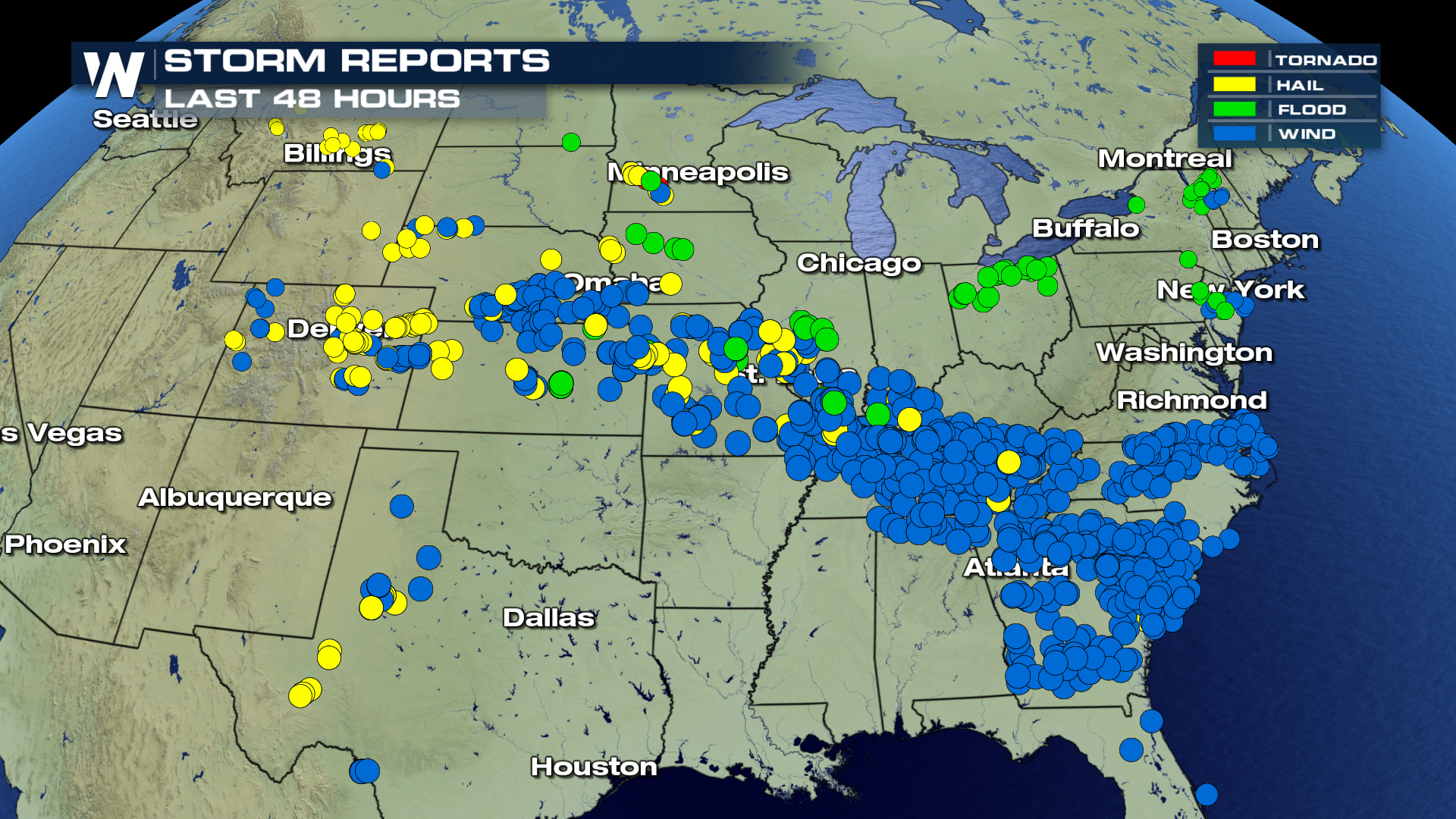 WeatherNation spoke with the National Weather Service to confirm whether or not this event could be considered a derecho. At this time, the NWS tells WeatherNation that further research into the event will need to be done before they can confirm whether or not it was a
derecho
. It wasn't just Friday's severe wind threat either. Looking back at Thursday and Wednesday there were hundreds more severe wind reports. Between Wednesday and Friday there were nearly 1,000 reports of high winds across the central and eastern United States, according to the Storm Prediction Center. Back to Friday, the latter weather-related injury/fatality occurred around 5 p.m. local time in Pulaski County, Illinois.  These were believed to be separate accounts. In one instance, a person was killed when a tree fell onto the car on Old Highway 51. In addition in Mounds, IL one person was seriously injured when a tree fell on them in a park. That report was relayed by local emergency managers. More severe thunderstorms are likely this weekend. Again, the largest threat from thunderstorms will be damaging winds in thunderstorms, though some storms could produce tornadoes. Large hail can also be expected in the central U.S. where the Storm Prediction Center has highlighted an 'enhance risk', or the 3rd highest level of severity on a 5 step scale of severe threat.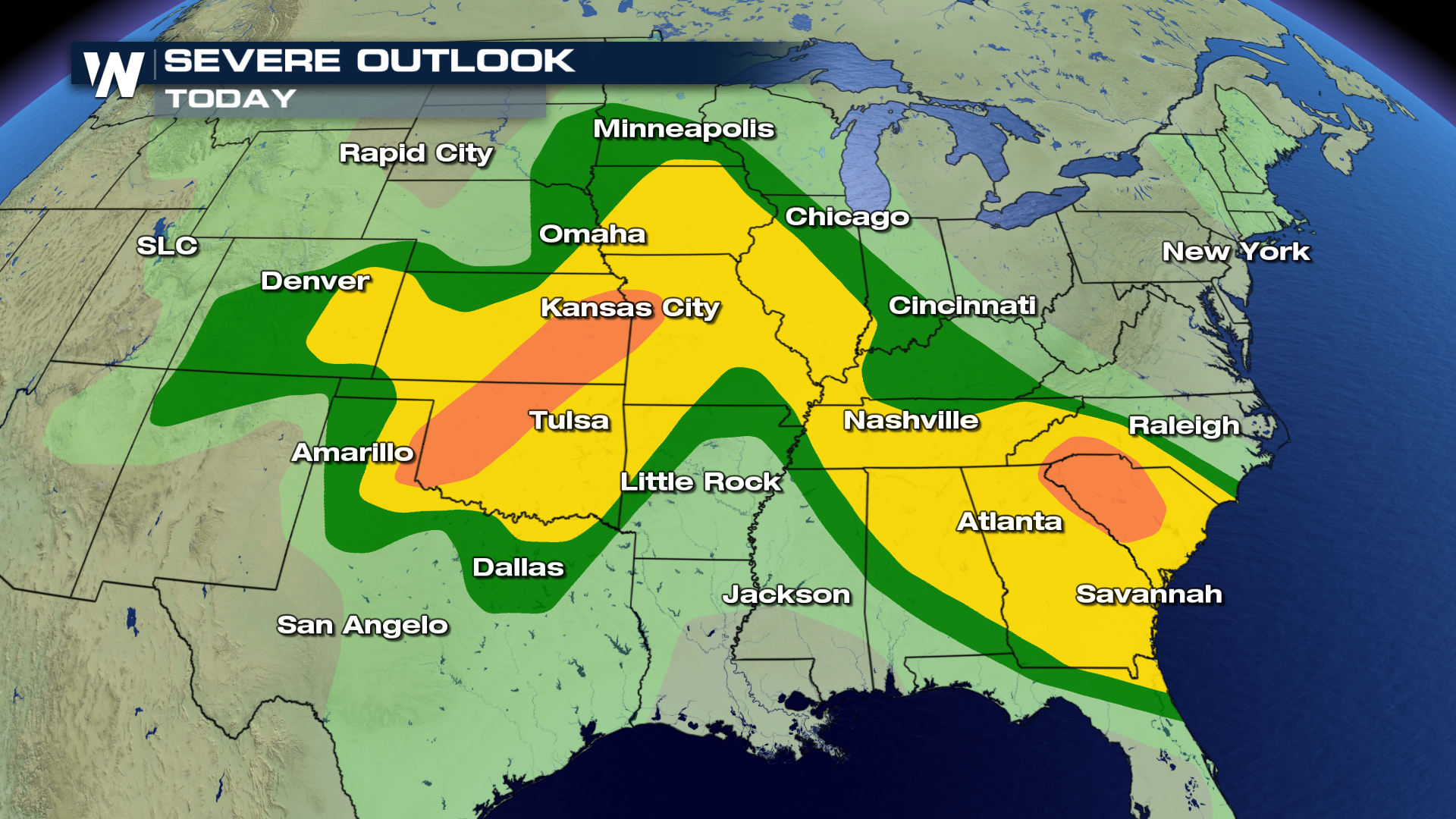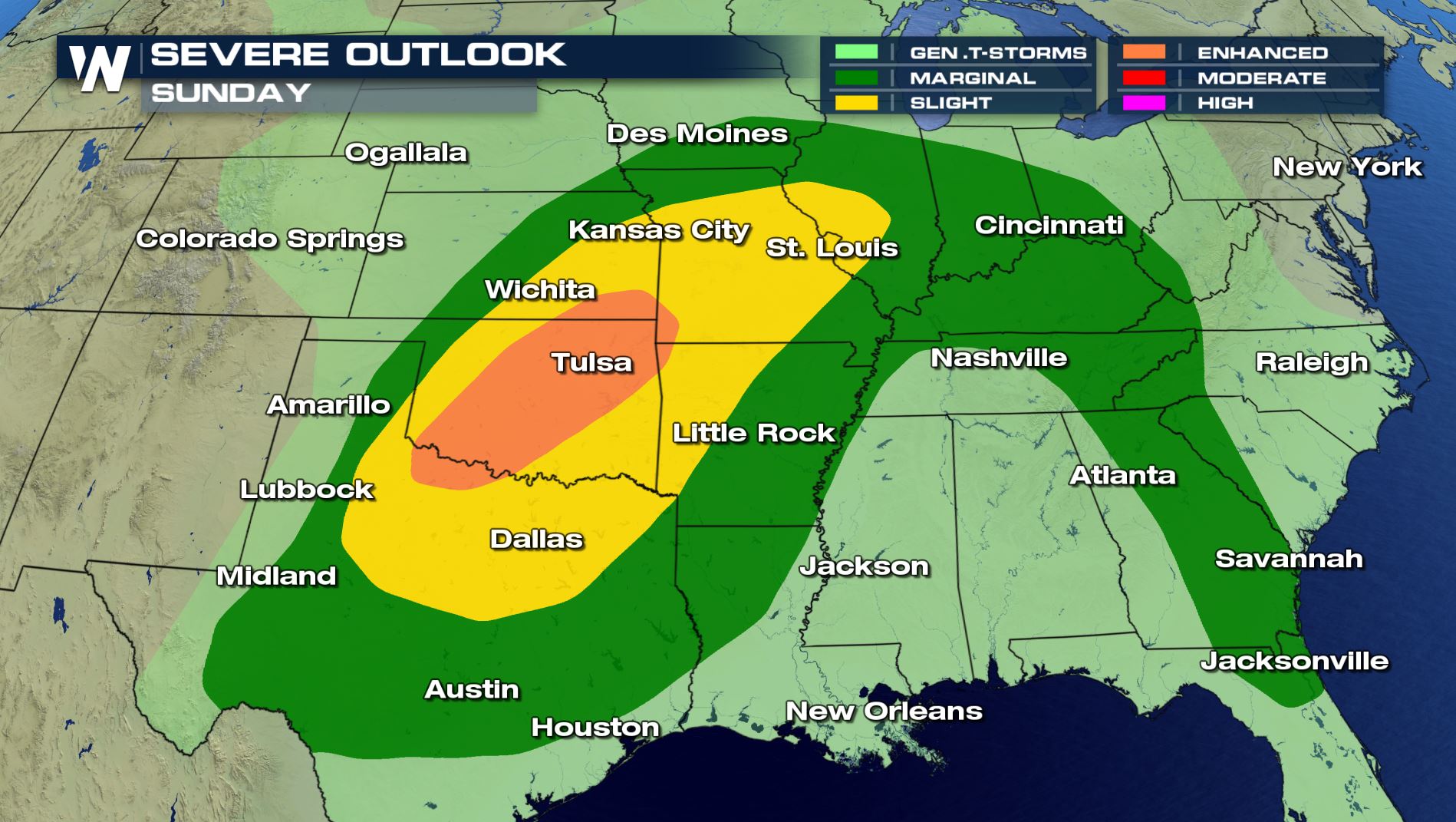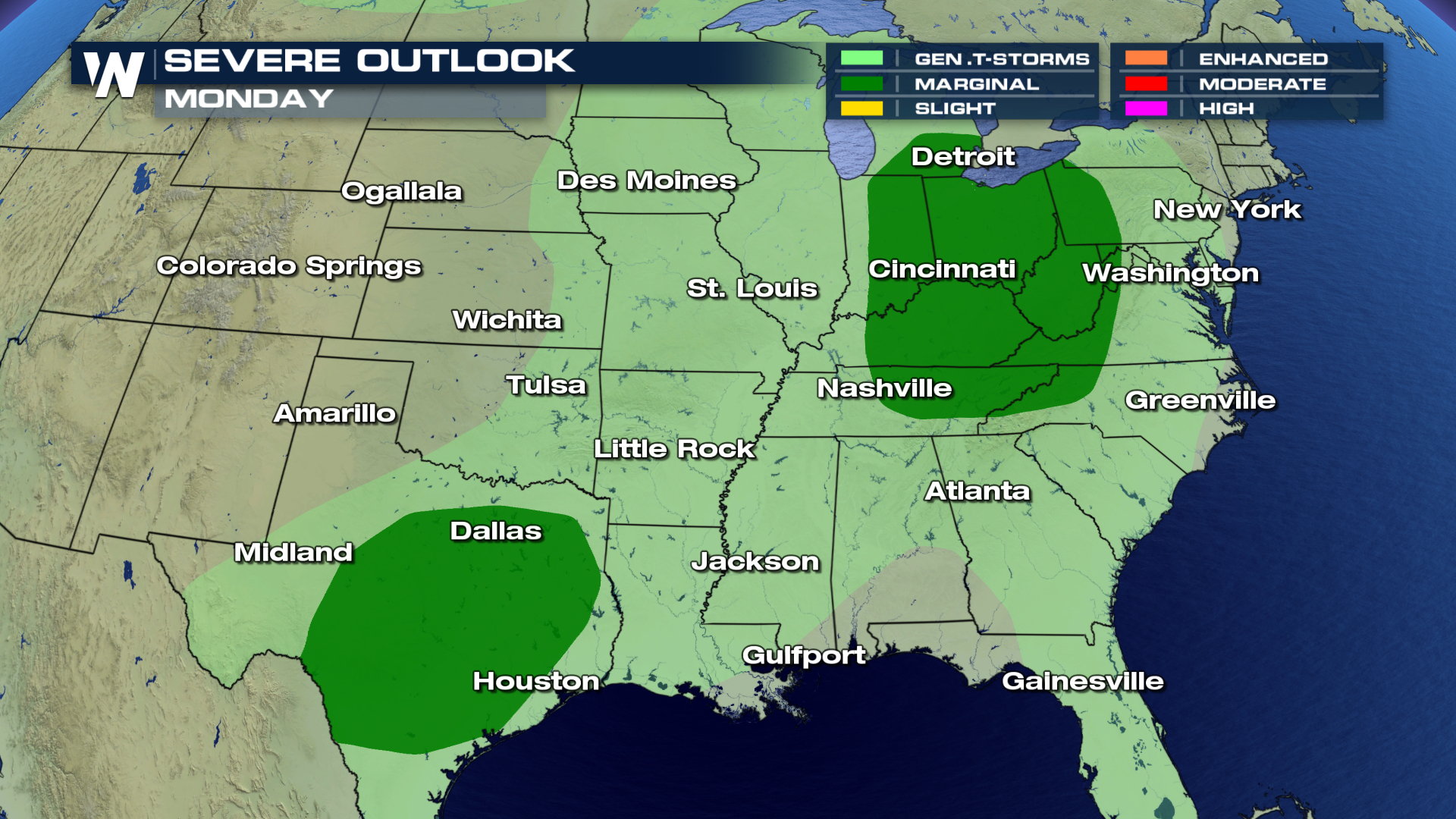 Please stay weather aware and weather ready when storms are near your area! For WeatherNation, Meteorologist Steve Glazier