What a day for sky watchers across the western United States! Millions of Americans were able to take in the annular solar eclipse on Saturday, and cloud cover was mostly lacking for people in the path of annularity from Oregon to Texas.
NASA provided stunning views of the eclipse, including zoomed in views of the sun, detailed enough to show filament eruptions and solar flares!
Meteorologist Steve Glazier was in Capital Reef National Park, Utah to view the eclipse. Here's his reaction!
Now we look ahead to next years total solar eclipse, which will happen on April 8th of 2024!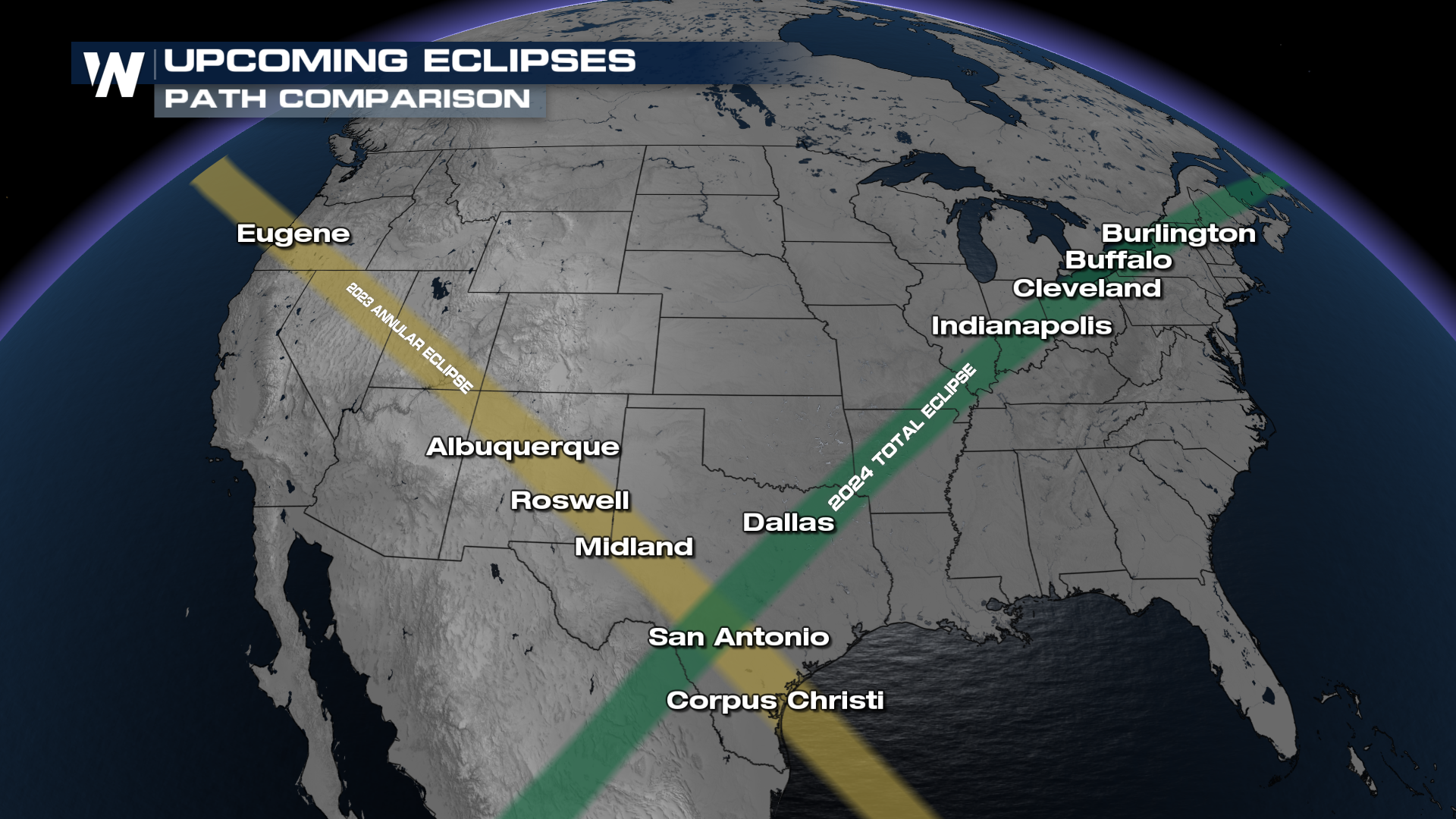 A solar eclipse occurs when the Earth, Moon, and Sun all align where the moon is in the middle. This essentially blocks our view of the sun. We don't get this all the time, because of the differing elliptical paths of the Moon and Earth's orbits. But once in a while, the eclipse comes around. Saturday's eclipse was an "annular" eclipse, meaning the moon is just a tad smaller than the sun (as it appears in our sky). The moon never completely fills out the perimeter of the sun, but rather results in a phenomenon called the "ring of fire." The eclipse in 2024 will completely cover the sun.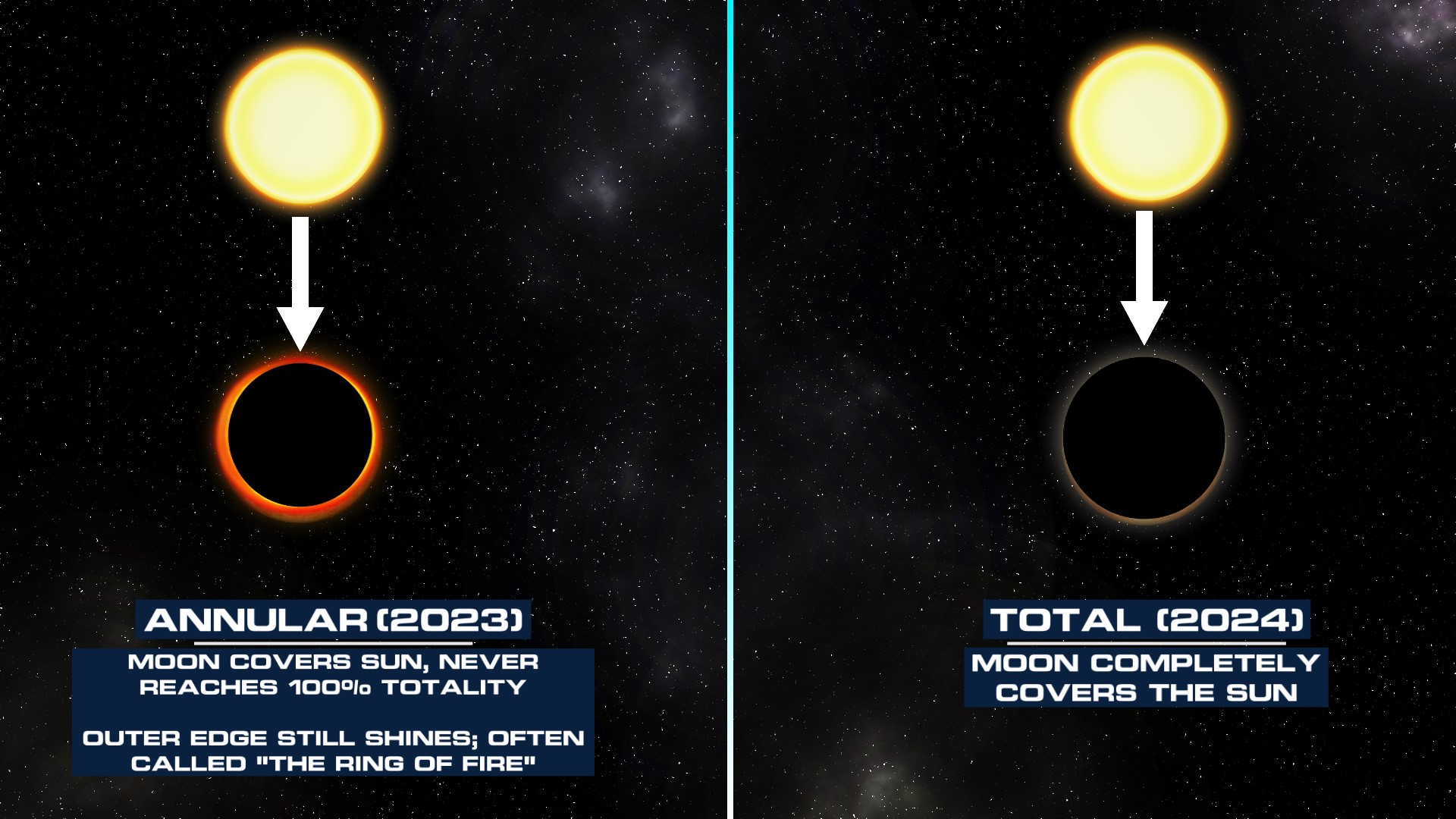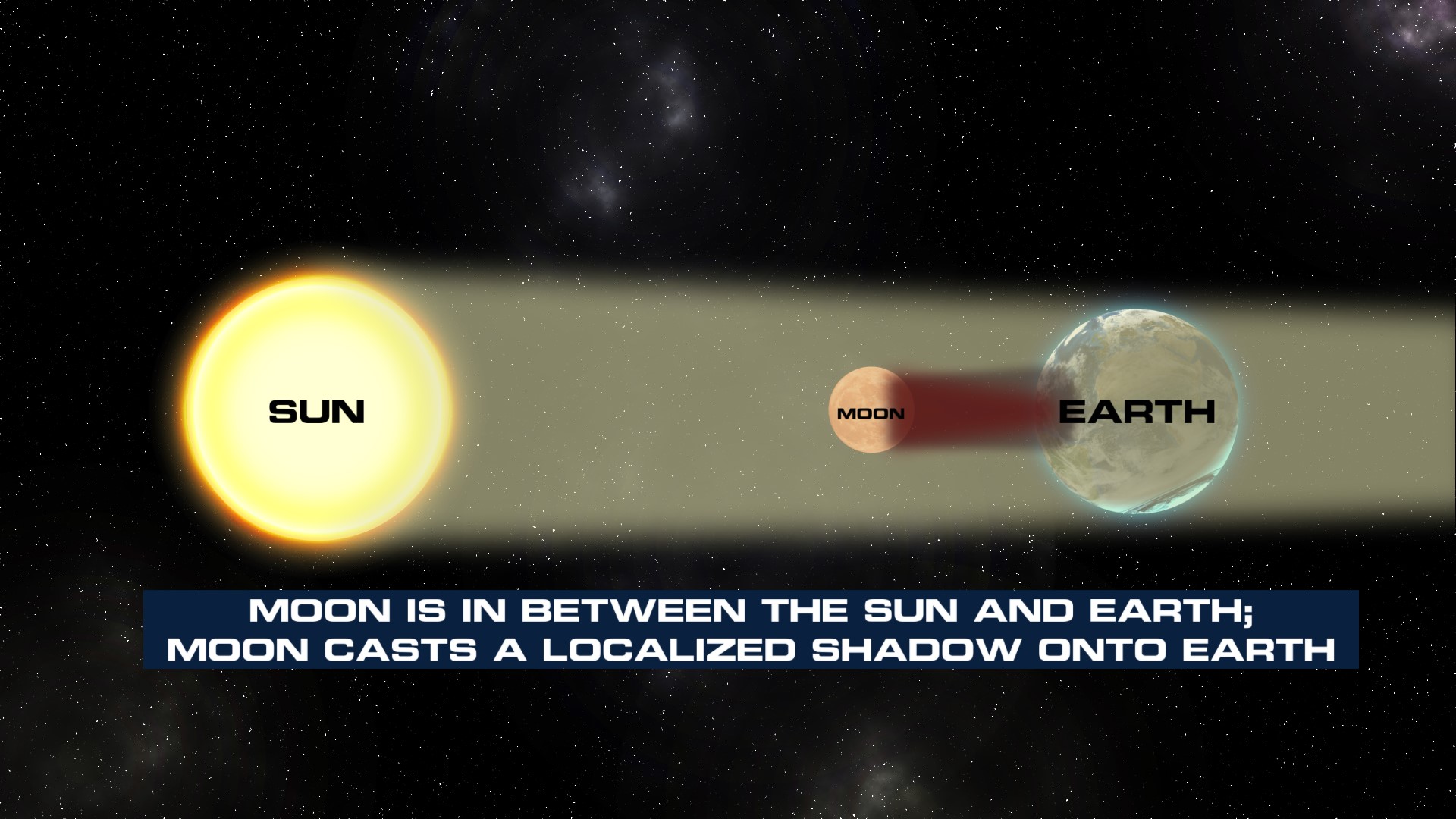 Here is the chart of the locations and times of when the eclipse began and ended.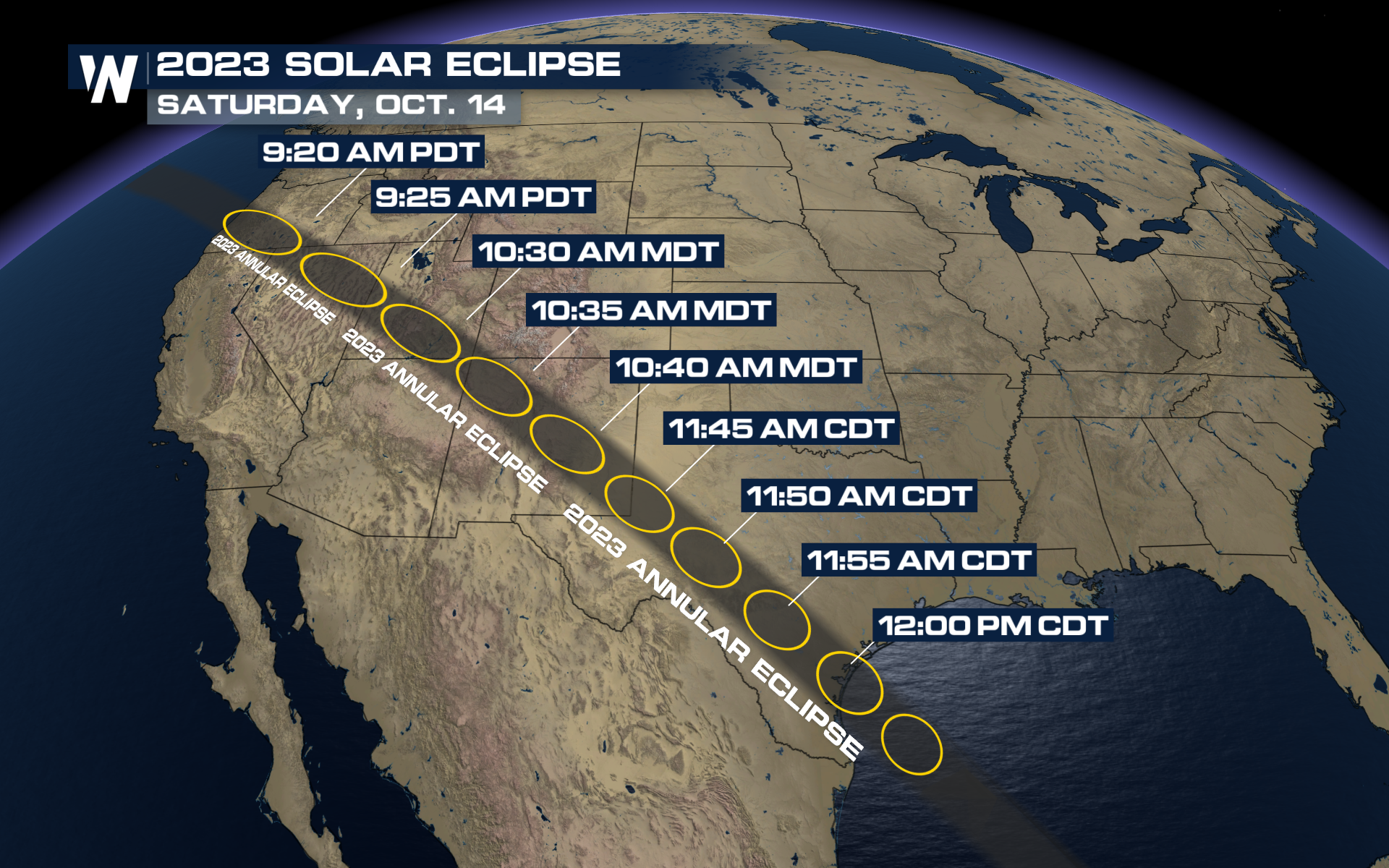 The path of totality will moved from Oregon to Nevada, directly over the Four Corners, and through Texas. Other areas of the country saw a partial solar eclipse.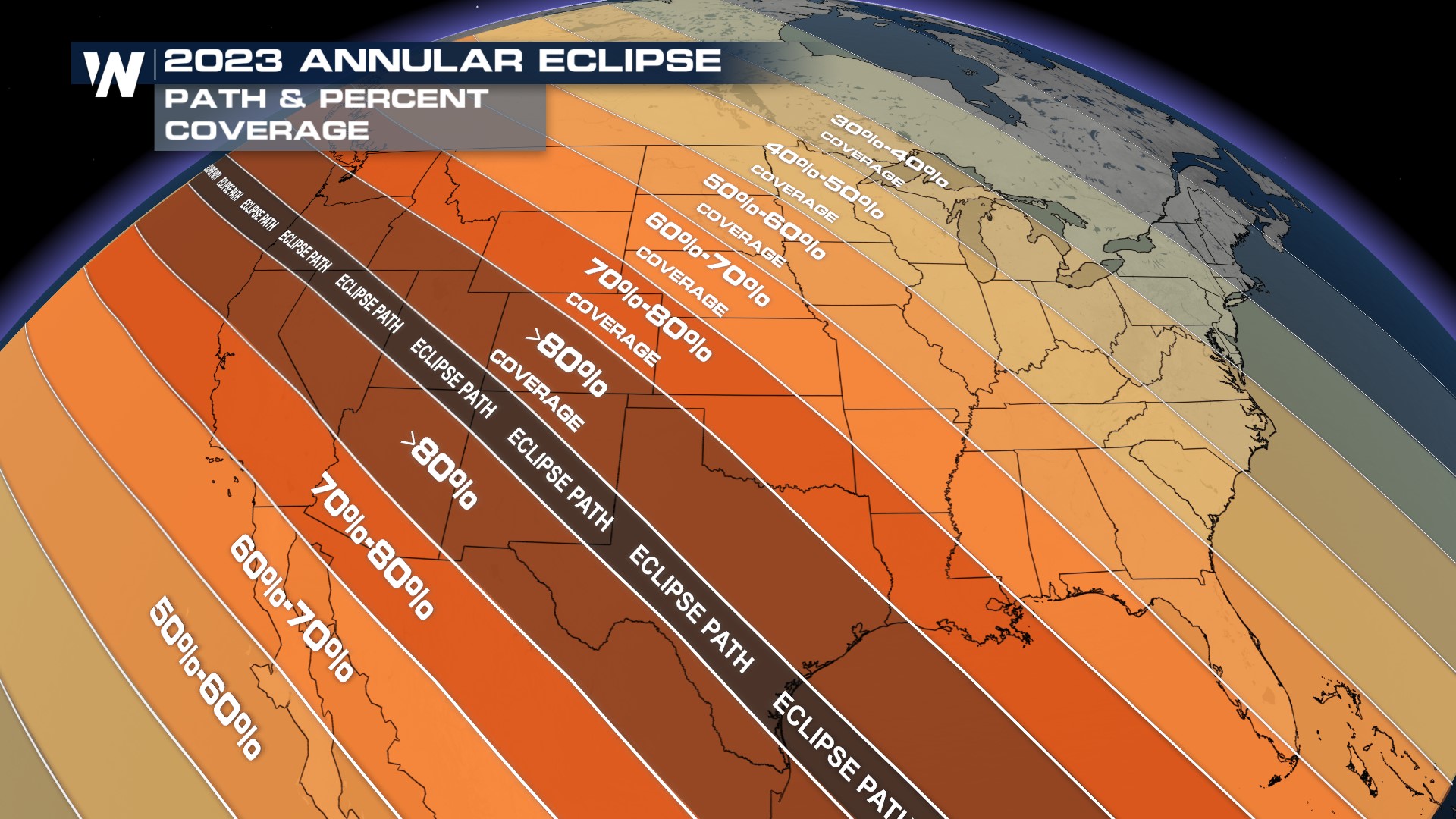 Before you run out and look directly in the sun, stop! Make sure you have proper eyewear. Regular sunglasses won't work to keep your eyes safe. You'll need proper, and legitimate, solar sunglasses. If you can't make it to Saturday, October 14th's eclipse you'll have another chance at a TOTAL solar eclipse April 8, 2024. The total solar eclipse can be a greater phenomenon because of the view of the corona!