An upper-level low-pressure system has swept through the Great Lakes leading to accumulating snow around Wisconsin and Minnesota. Now, much colder air arrives behind the storm system, prompting lake effect snow showers this weekend. Winter weather alerts are in effect to account for up to a foot of fresh new snow along the lakeshores. The low-pressure system pulls into New England by Saturday morning, but lingering cold air and northerly/northwesterly flow will produce snow showers off of Lake Superior.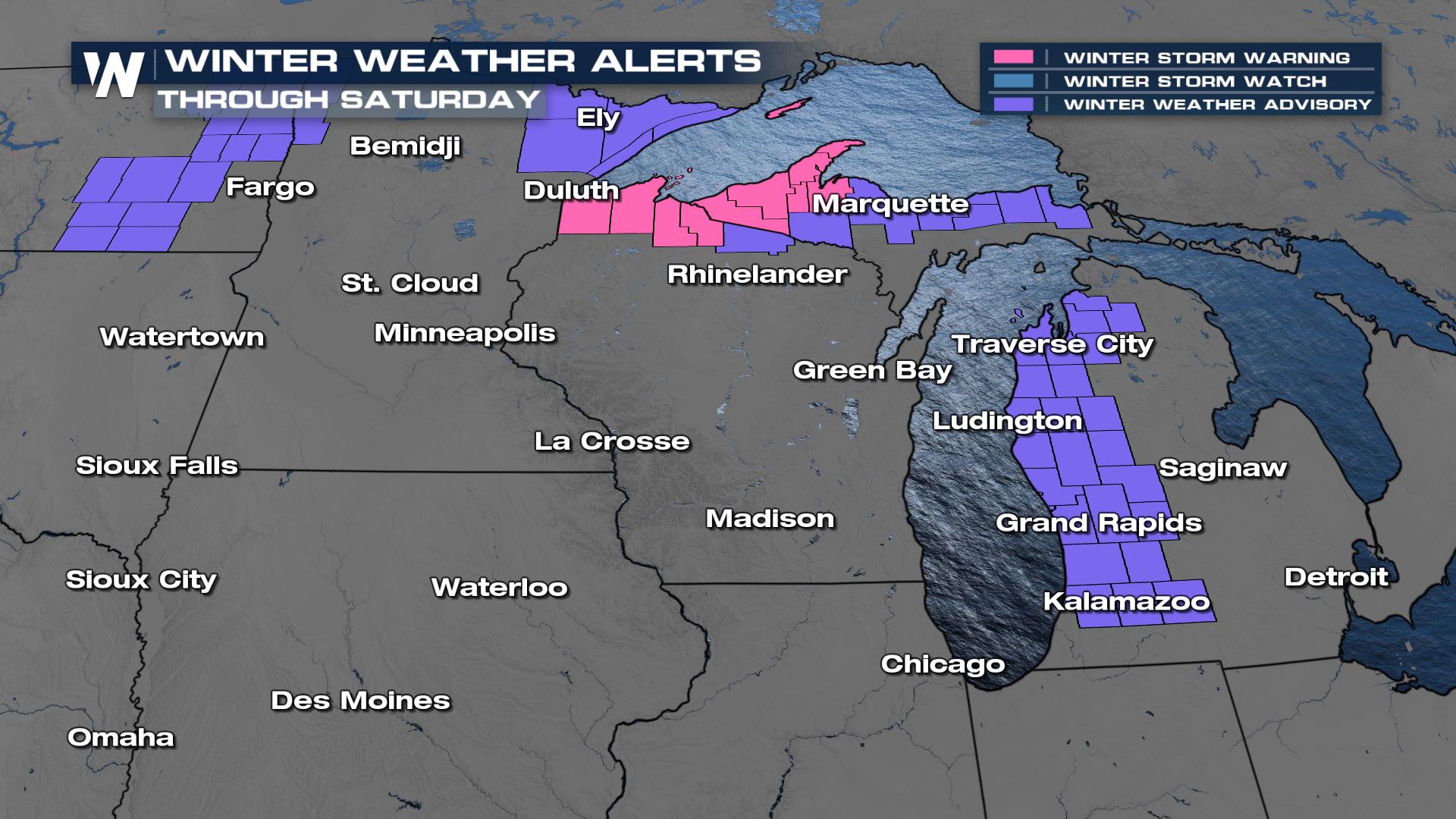 Forecast models are suggesting the heaviest snowfall into the Upper Peninsula of Michigan because once this quick-moving system moves through, the favorable west-northwest wind and unfrozen waters of Lake Superior will help bring in lake-enhanced snow bands. Up to 5-12 inches of snow will be possible in the UP.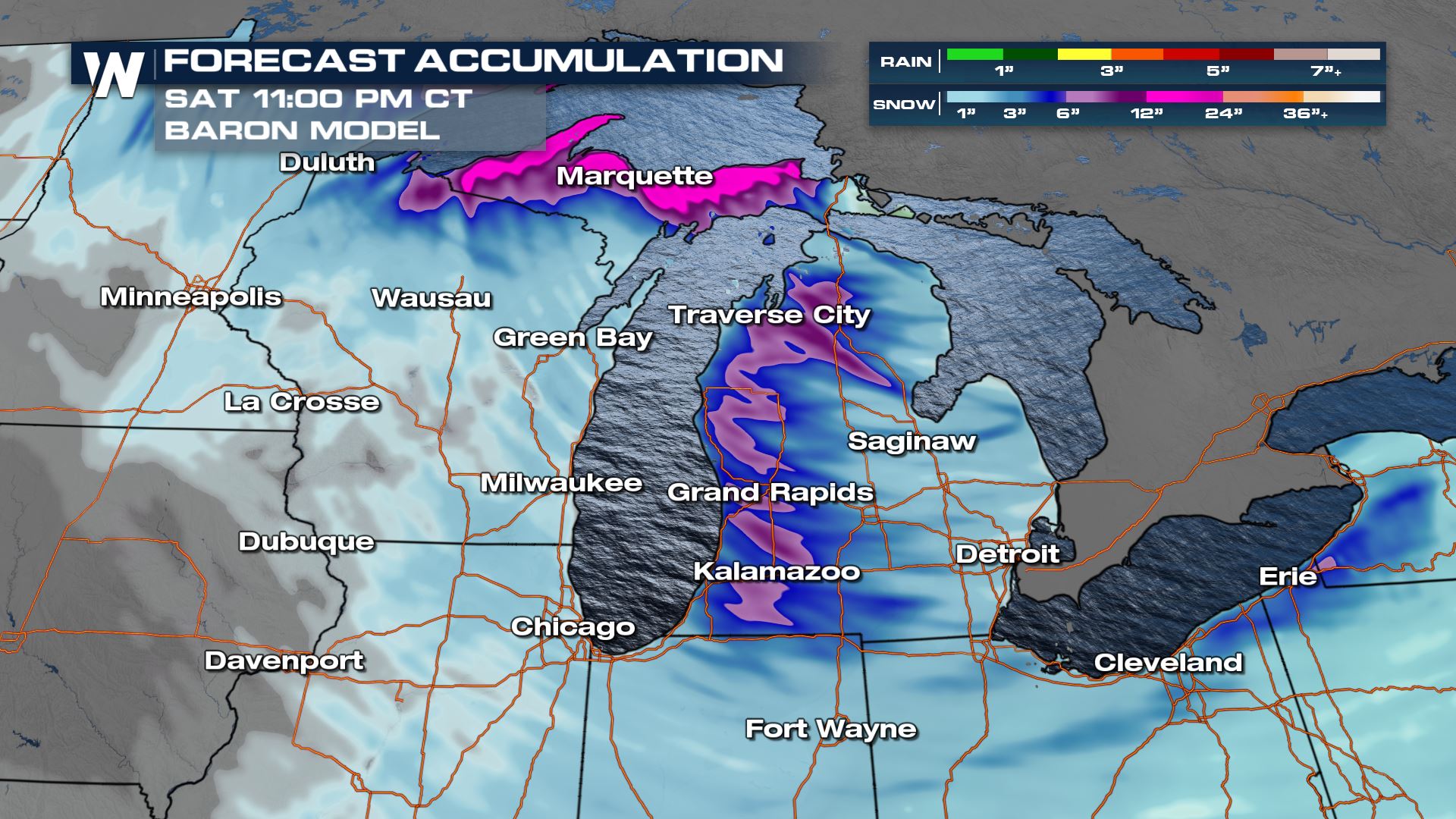 The reason we see lake effect snow this late into the winter season is because the ice coverage of the Great Lakes is substantially less compared to normal, and last year. Lake effect snow needs ice free water to happen, and with only 0-10% coverage of ice on the Great Lakes, colder airmasses and moisture can produce lake effect snow deeper into the season.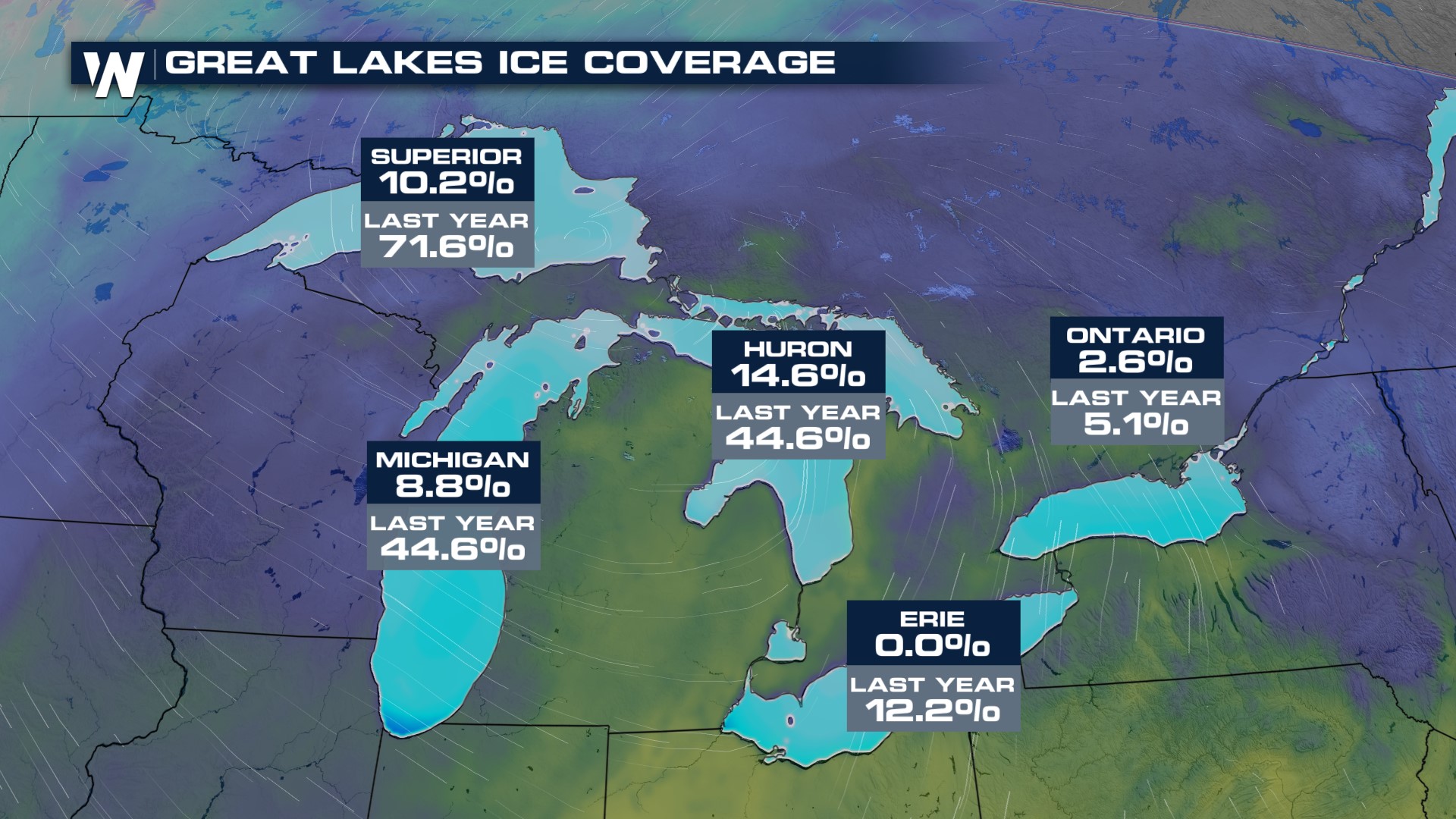 Stay with WeatherNation for the latest on our winter storm and wet weather potential - the Central Regional Forecast is always :30 past the hour.