Post-Tropical Cyclone Lee officially made landfall in Nova Scotia, Canada Saturday afternoon per the National Hurricane Center. This happened around 4 o'clock local time (in the afternoon) on Long Island. At the time, Lee was a post-tropical cyclone carrying 70-mile-per-hour max winds with a central minimum pressure of 968 millibars.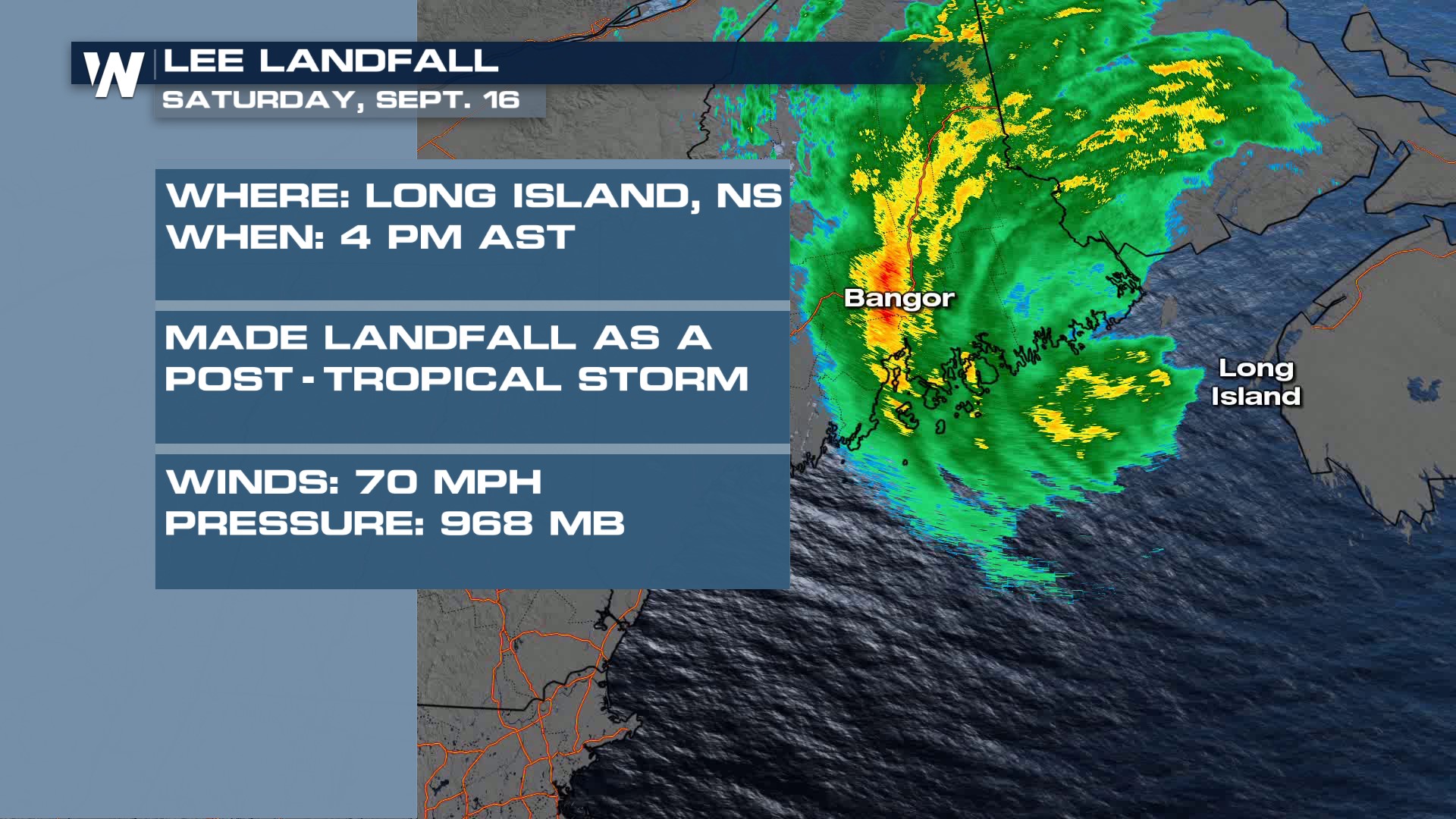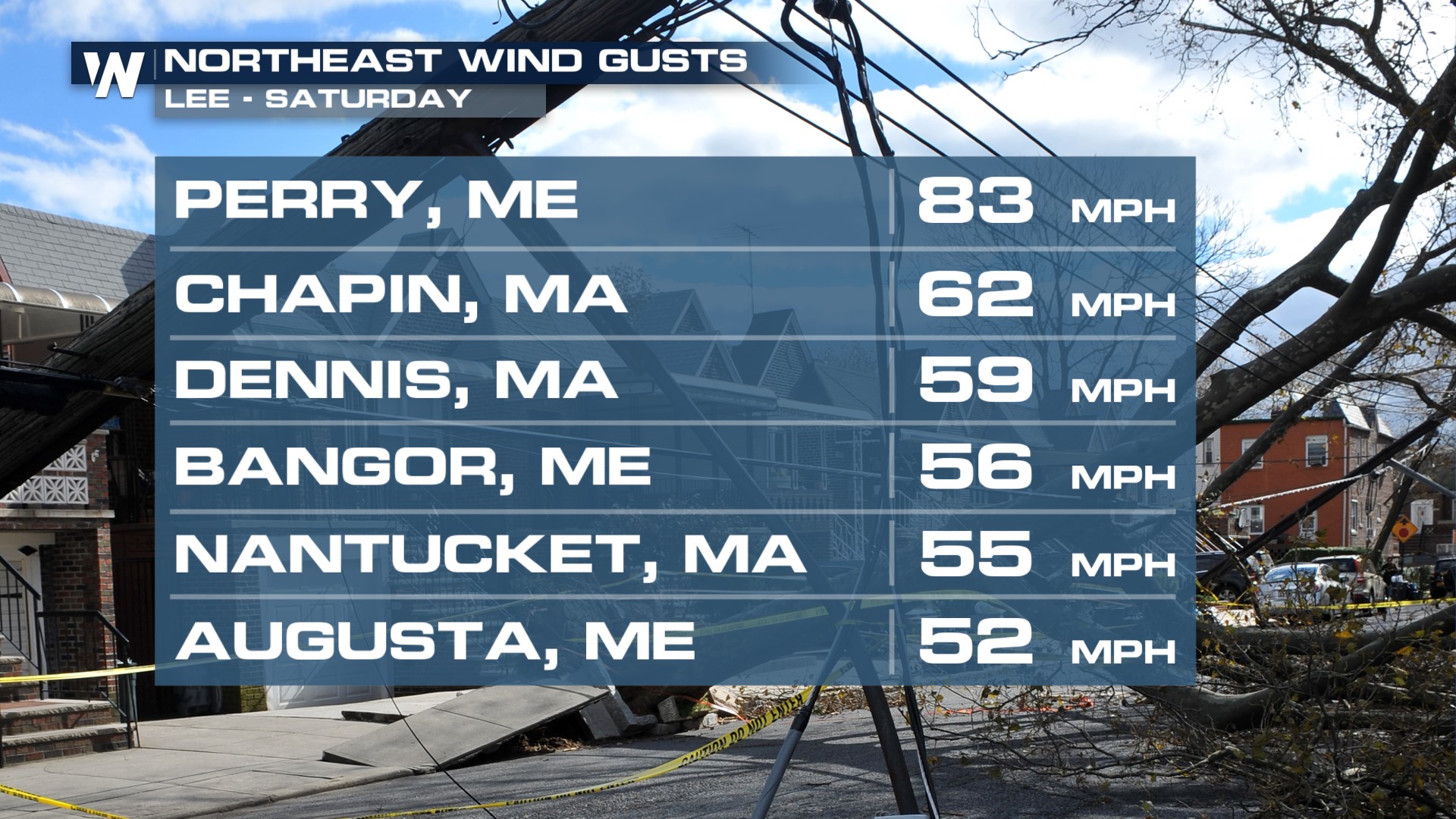 Maximum wind gusts associated with Lee peaked at 83 miles per hour in Perry, Maine! Elsewhere, wind gusts of 50 to 60 mph were observed across Maine and Massachusetts. Wind damage was reported in New Hampshire as well, but certainly, it was Mass & Maine that took the brunt of Lee's force!
Additional rainfall is likely for Maine by Monday as a frontal boundary moves in. This could lead to more flooding across New England.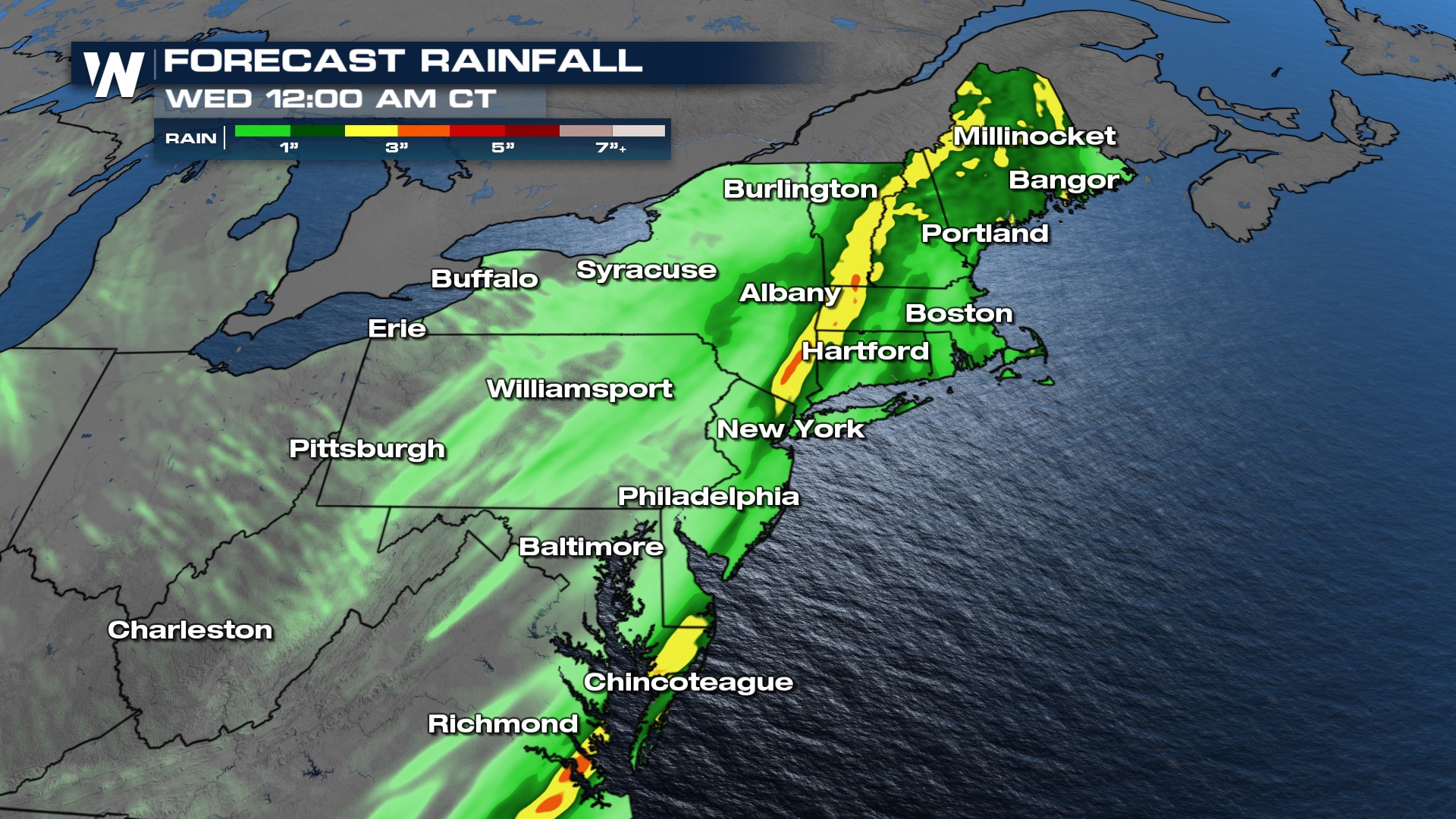 For the latest on our eastern regional forecast join us at :10 past the hour, each hour!