During the winter months the California Department of Water Resources (DWR) conducts monthly snow surveys, to determine snow depth and water content of the snowpack. 2023 has been a tremendous year so far for the surveys done in January and February - all above average. Recent snowfall in the Sierra (some spots saw over 10 feet in a WEEK) have continued to contribute meaningful moisture to the snowpack. Snowpack is significantly higher compared to the last 4 years and just behind the record year of 1982-83.
The monthly surveys are conducted at Philips Station, CA, near South Lake Tahoe. On March 3, DWR measured 116.5" of snow depth with a water equivalent of 41.5". This is 177% of average for this particular location. Statewide, the average is 192%! A closer look shows us that the southern Sierra is doing significantly better compared to the Northern Sierra in terms of percent of average. While both are above season to date and April 1 numbers (when snowpack typically peaks) there are larger reservoirs to fill in the northern Sierra.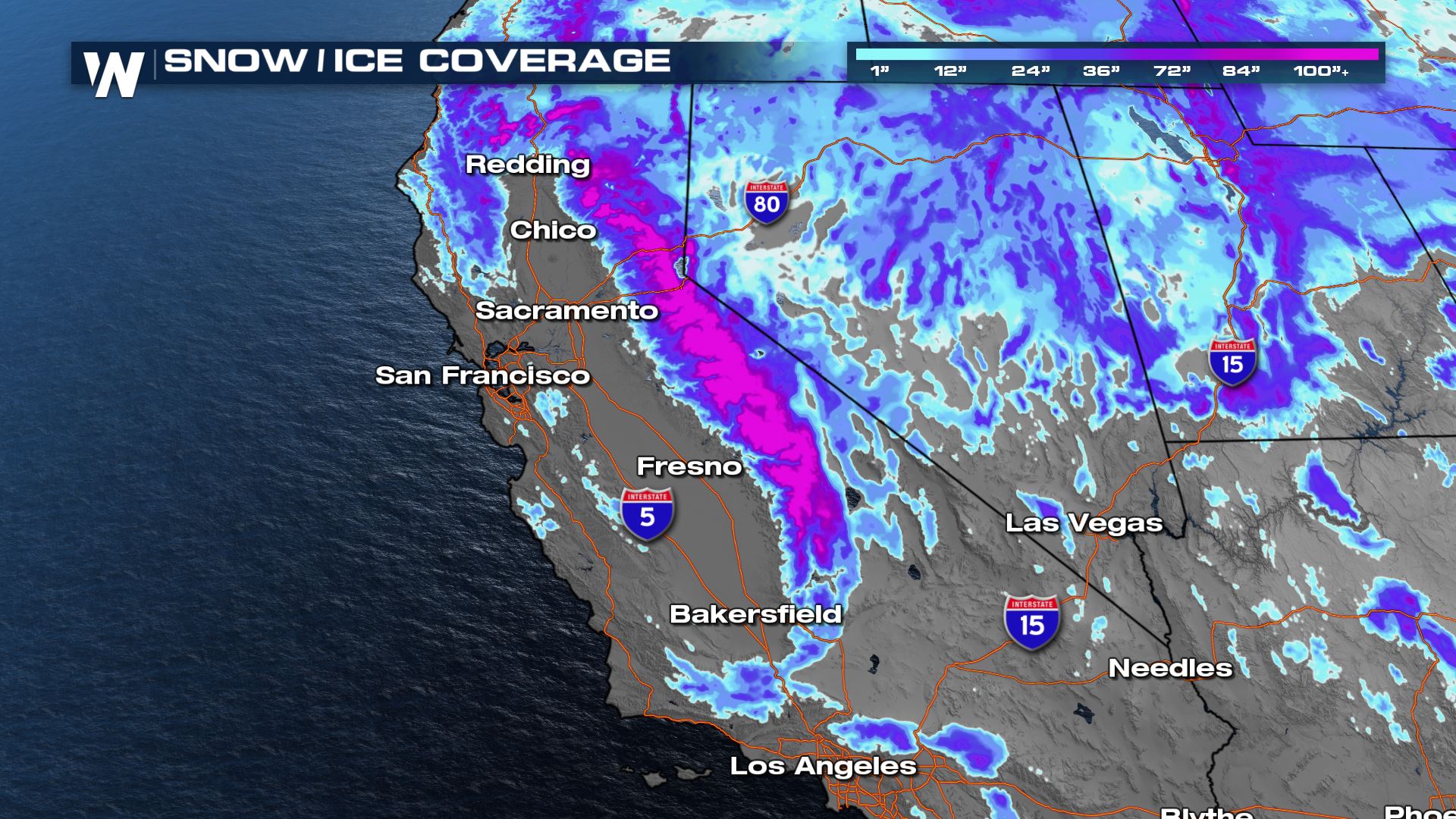 Despite the recent snowfall, DWR says "groundwater basins are much slower to recover [than reservoirs and basins]. Many rural areas are still experiencing water supply challenges, especially communities that rely on groundwater supplies which have been depleted due to prolonged drought. It will take more than a single wet year for groundwater levels to substantially improve at a statewide scale." Looking at the drought monitor for California, we still see pockets of severe drought in the valleys where hopefully runoff will improve groundwater conditions later this year.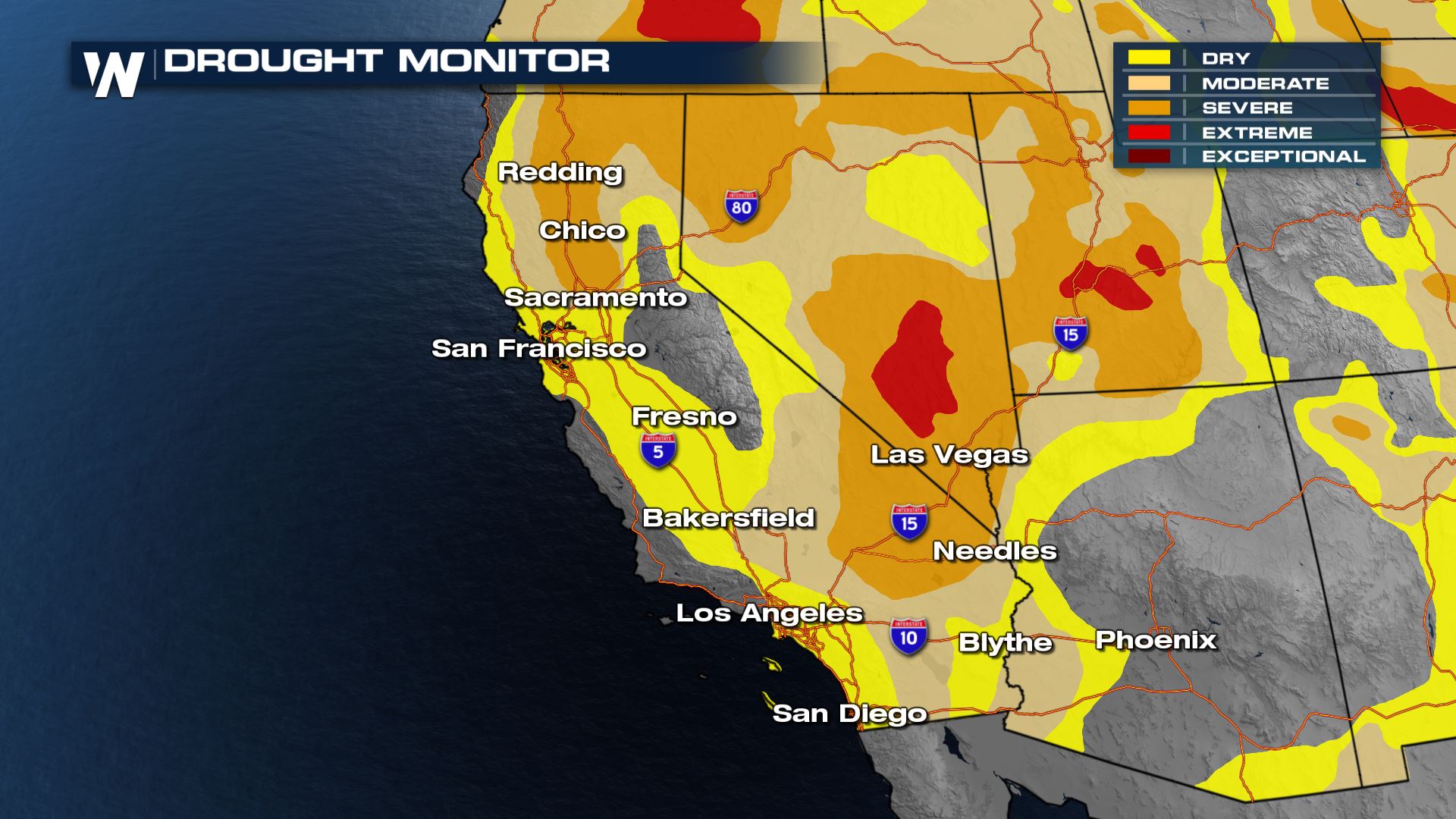 For more on the snowpack and current storm systems, join WeatherNation for the latest information in your western regional forecast always :50 past the hour.