Following torrential flooding in New England on Monday, more rainfall is on the way through Thursday along with the severe weather threat. This follows intense rainfall in Baltimore on Tuesday night, prompting a flash flood emergency for Baltimore - numerous water rescues were performed. Tornado warnings have been issued for southern New England Wednesday afternoon.
As a result, flood alerts are in effect for much of southern New England today through Thursday. Prepare for an additional 1-2" of rainfall, which could be detrimental to the already saturated soils for the Northeast.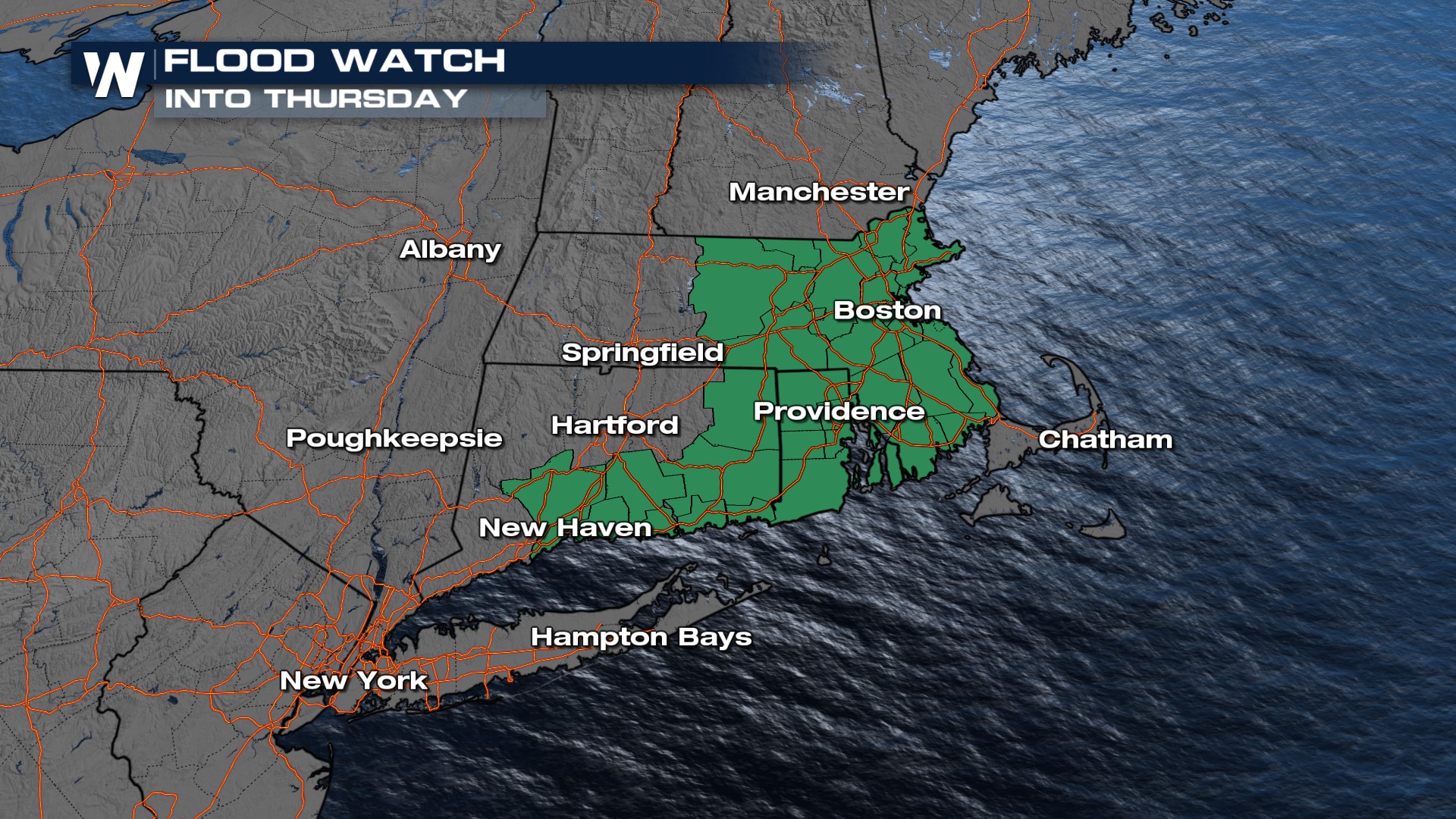 Storms will linger for southern New England on Thursday, with more heavy rain and the flash flood threat elevated before we dry out Thursday afternoon and evening ahead of our next rain chance, thanks to Hurricane Lee.
New England is also keeping its eye on Hurricane Lee. Click here for the latest on Lee. Catch our latest Eastern Regional Forecast at :10 past the hour every hour on WeatherNation!