Scattered thunderstorms are expected to ignite this afternoon once again for some of the same cities that have already been impacted by heavy rain and severe storms. Below, are some reports taken from Sunday that include very large hail and very strong winds.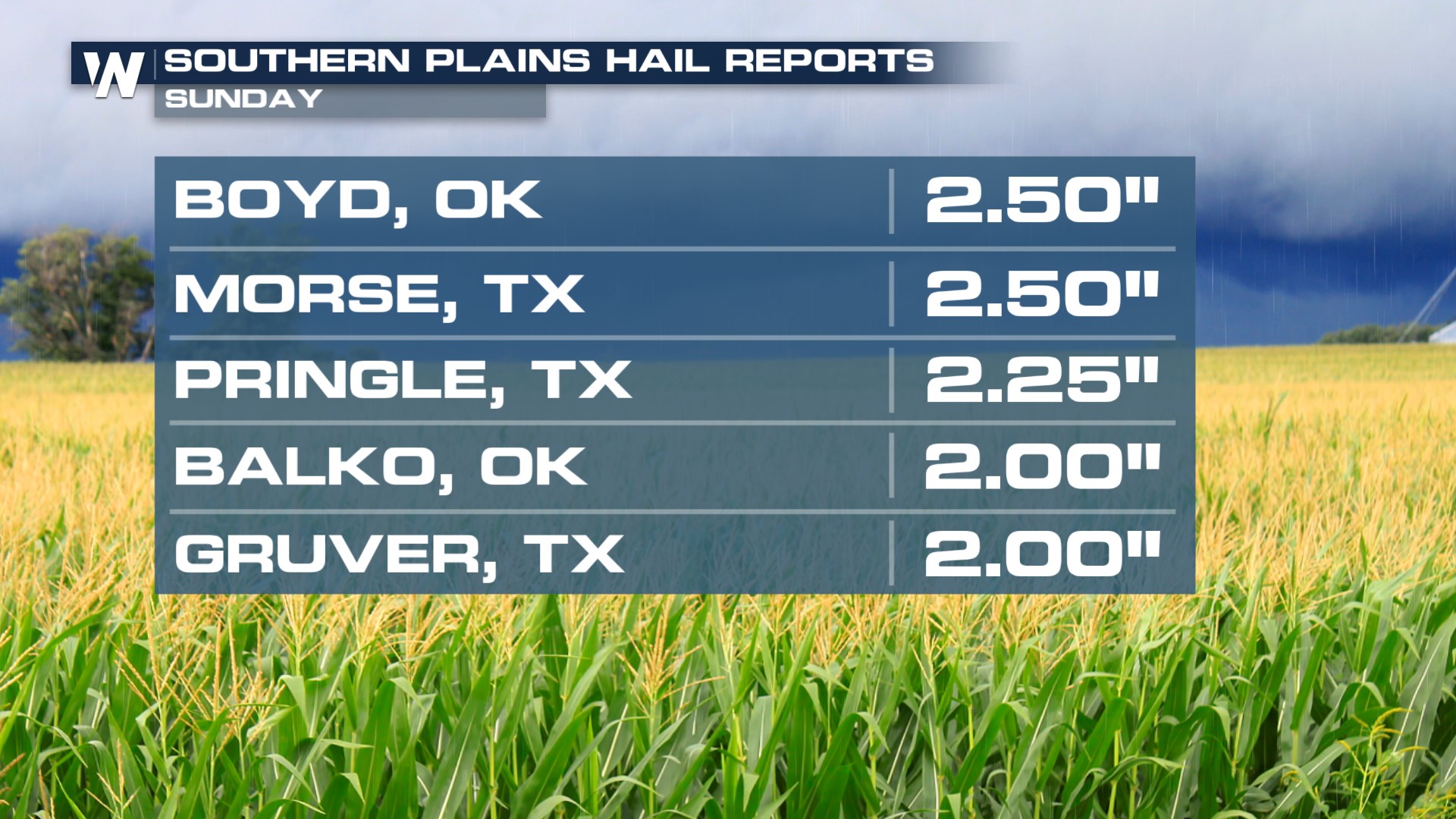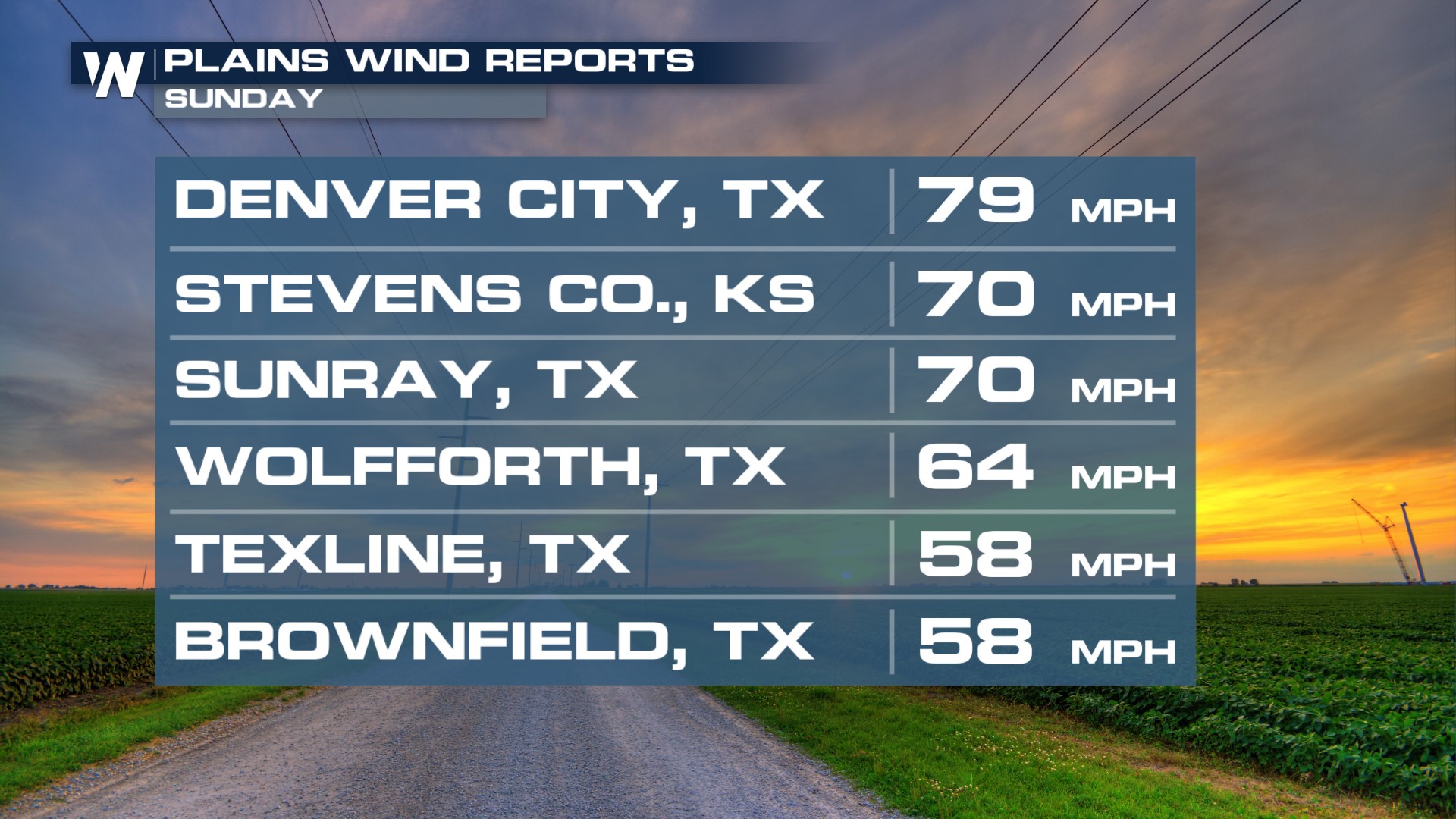 Severe Outlook
The Storm Prediction Center has issued a general thunderstorm outlook for portions of Texas, New Mexico, Oklahoma, and Kansas. This means that severe weather is not anticipated, however, a strong cell could produce gusty winds, hail, and heavy downpours today.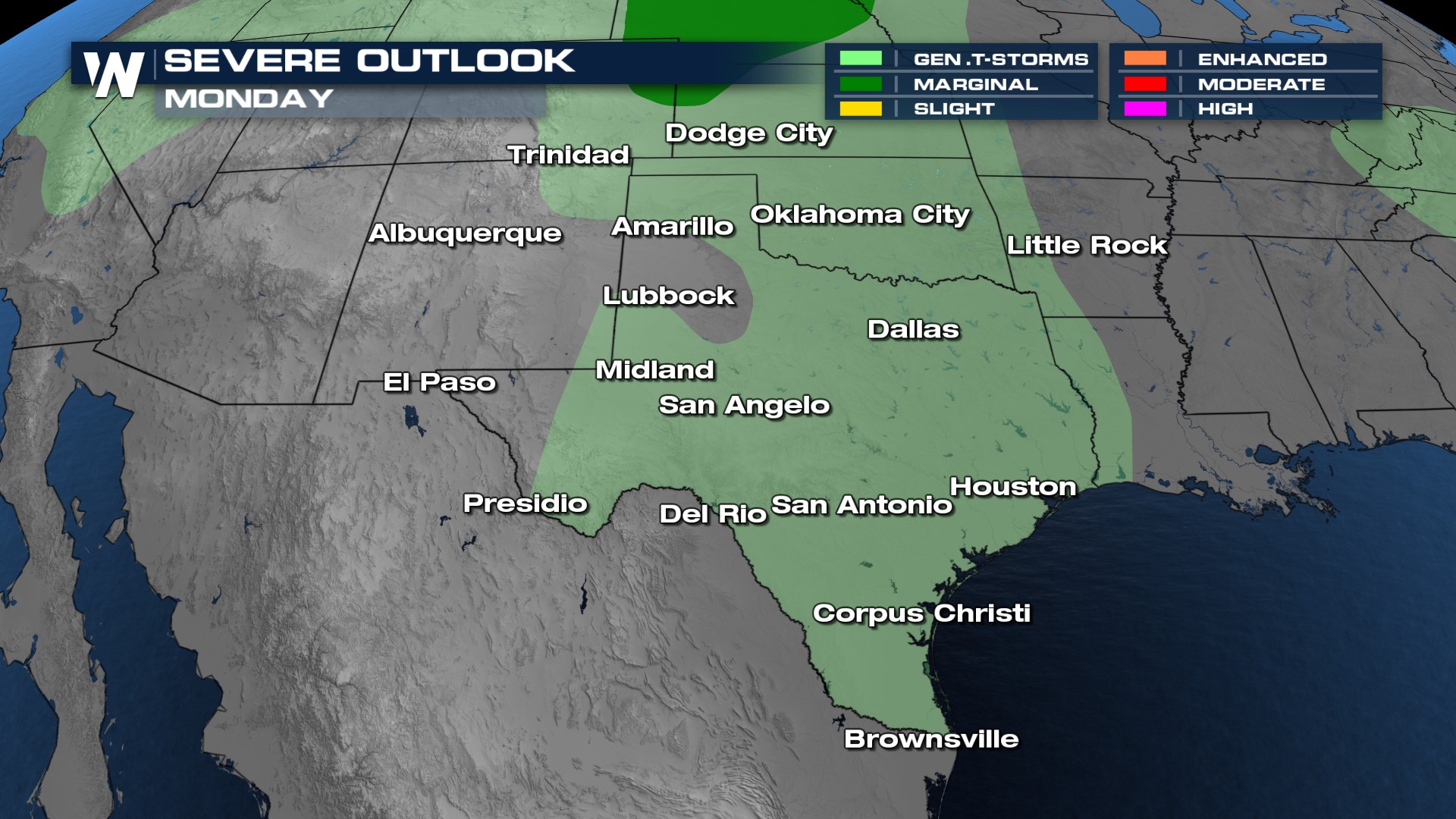 Forecast
By Monday afternoon, further storms will be possible. Notice that the storms ignite during the peak heating, t-storms will be anticipated until the sun sets, then the storms will settle down.
Flood Potential
Heavy rain has fallen over the past few days across much of the southern Plains. With further rainfall expected, flash flooding is possible. The Weather Prediction Center has issued a Slight Risk of excessive rainfall on Monday.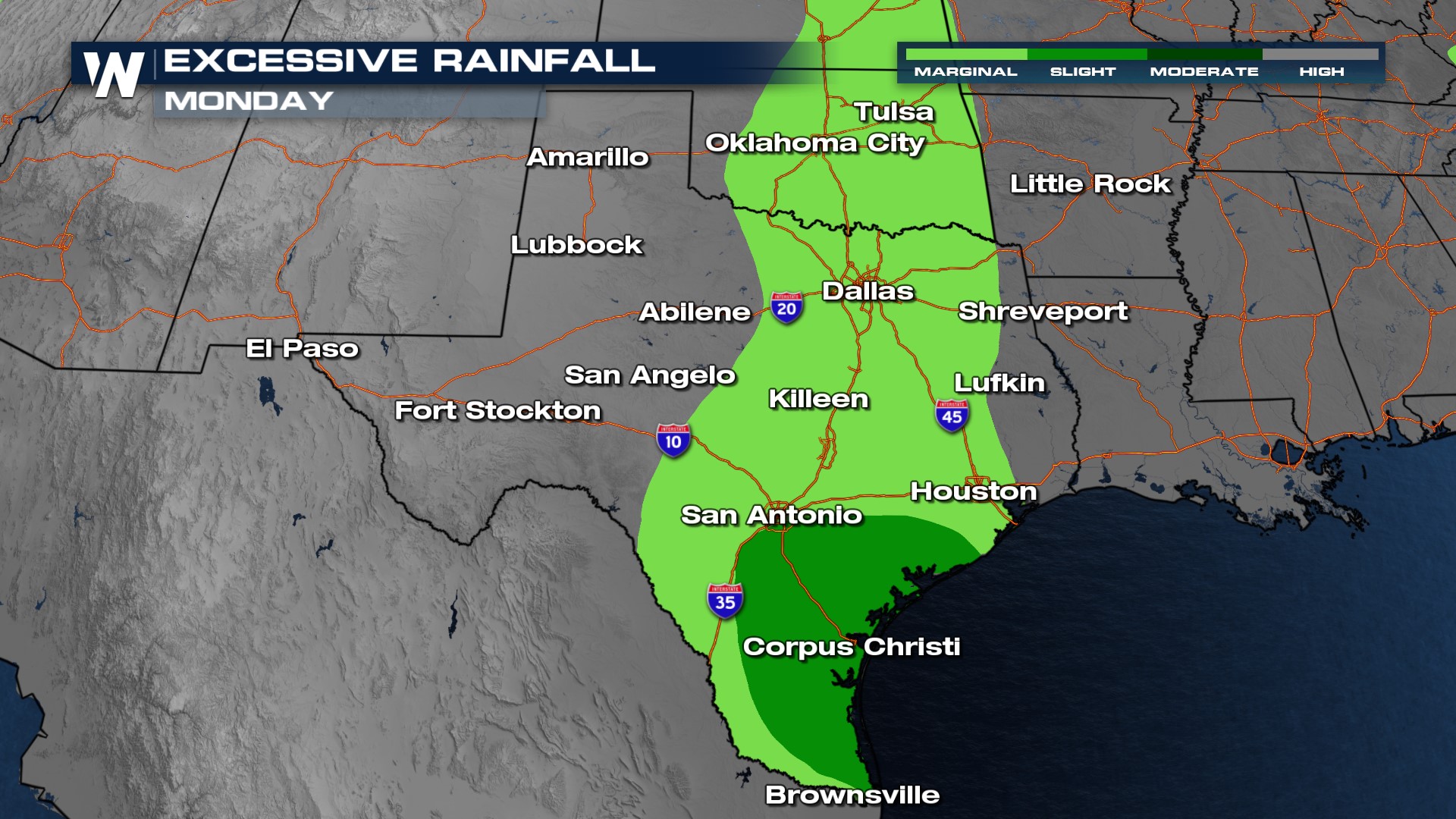 Localized rainfall totals from storms have had a tendency to trigger flash flood warnings. These have been very slow-moving storms.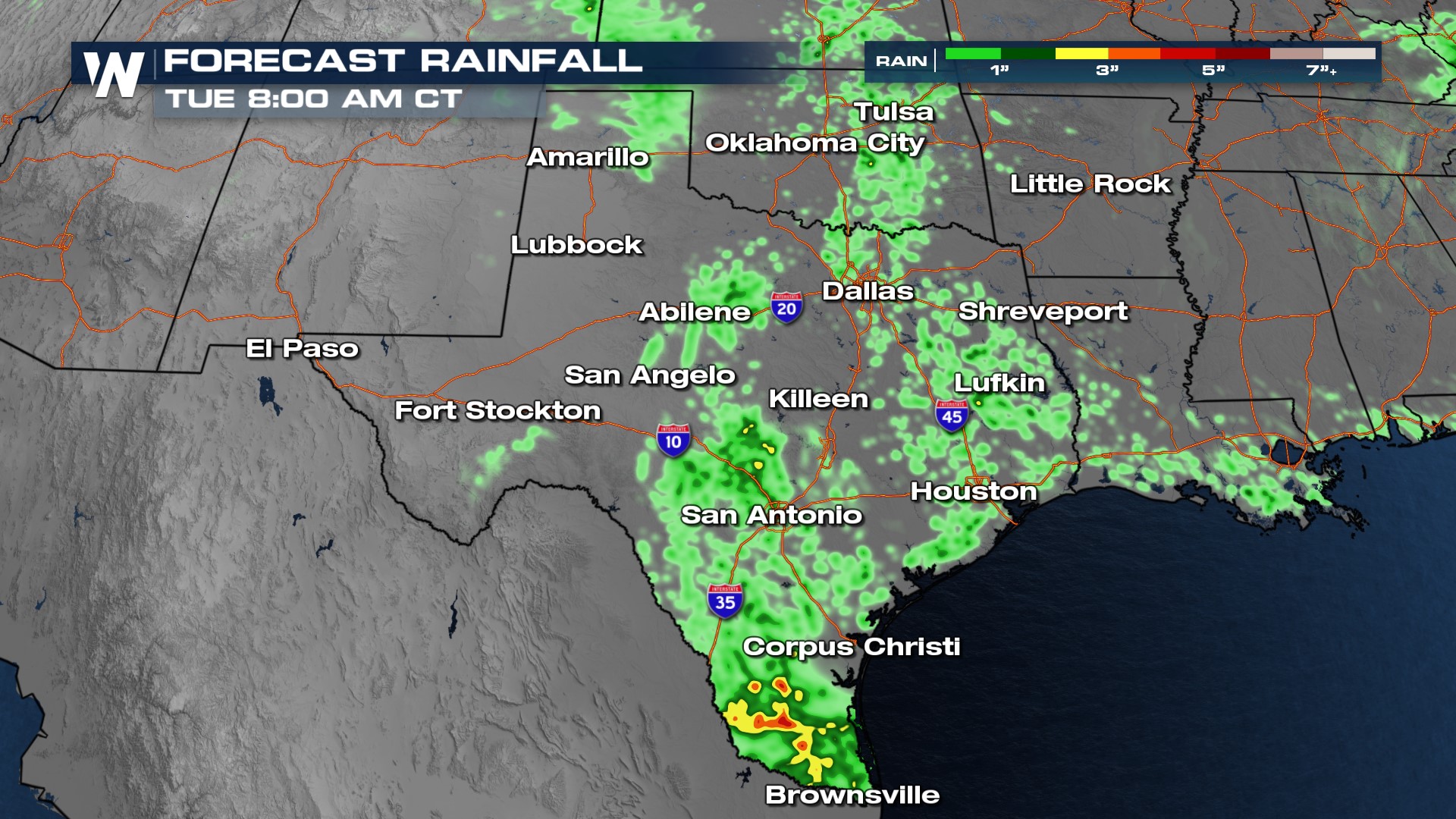 For more on the storm threat, join WeatherNation for the latest forecast always streaming 24/7.