A quick-moving clipper system will bring rain, snow, and wind to New England through tonight and into Tuesday. It is thanks to an upper-level low and support at the surface in terms of a cold front working together to produce mountain snow and lower-elevation rainfall. New England ski resorts including Stowe, Sugarbush, and Sugarloaf all open this weekend so new snow is welcome!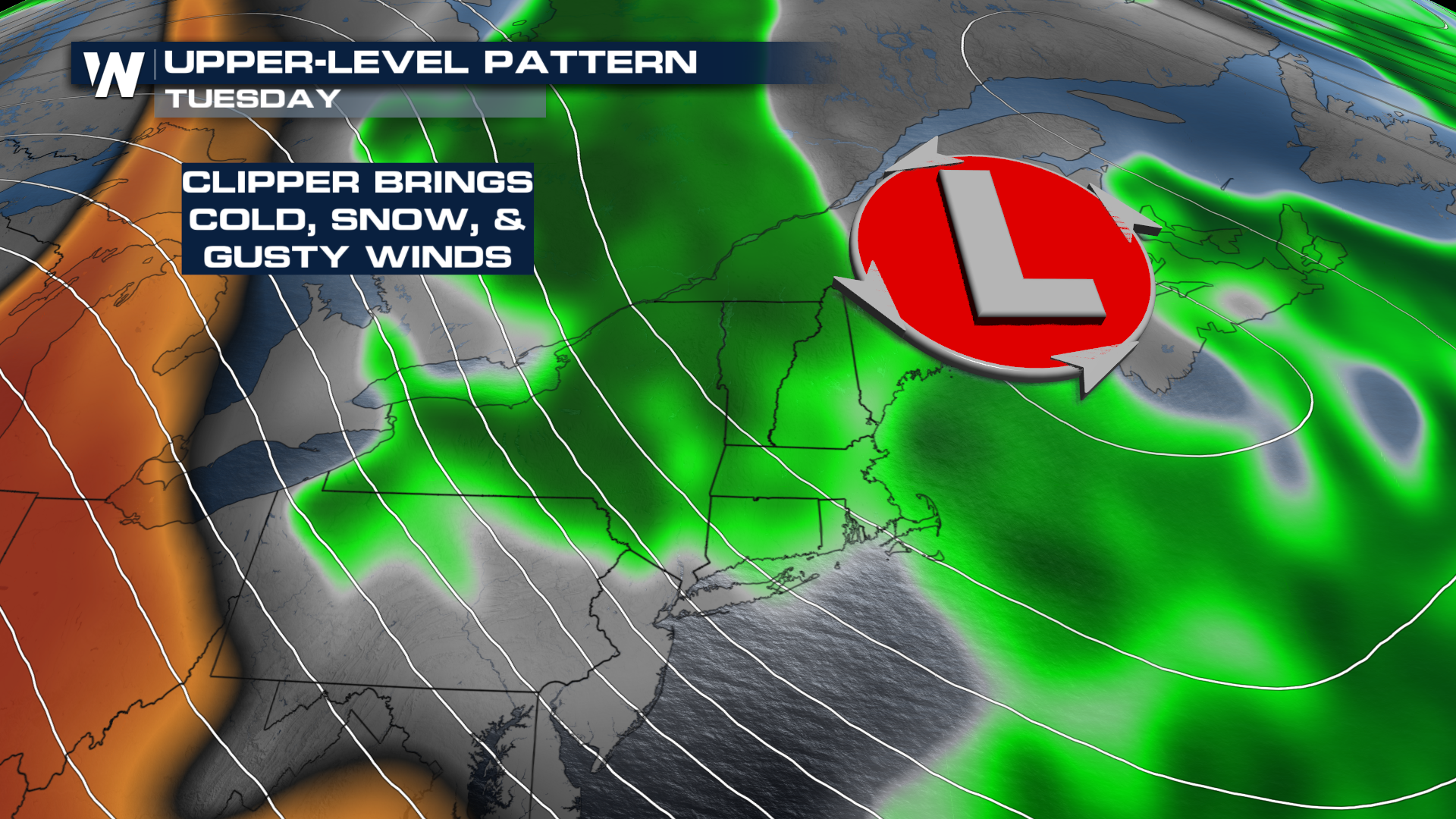 Rain and snow showers spread from west to east through this afternoon and evening with the quick-moving system. In fact, most wet weather will be over by early Tuesday morning with the exception of eastern Massachusetts where onshore flow will keep a few showers around through midday Tuesday.
As is typical with clipper systems, rain and snowfall will be limited - less than 1" of each through Tuesday morning and the start of the day on Wednesday. We will be in the 40s and 50s with gusts to 20 mph so the colder air will be a bigger impact!