Severe storms will be likely across the Southern Plains today, with a level 2 risk across portions of Oklahoma and Texas (above). Not everyone will see severe weather, however, the storms that do meet the severe criteria will primarily consist of hail 1" in diameter or larger and gusts 60 mph or stronger. An isolated tornado is also possible from Dallas north across the Red River Valley.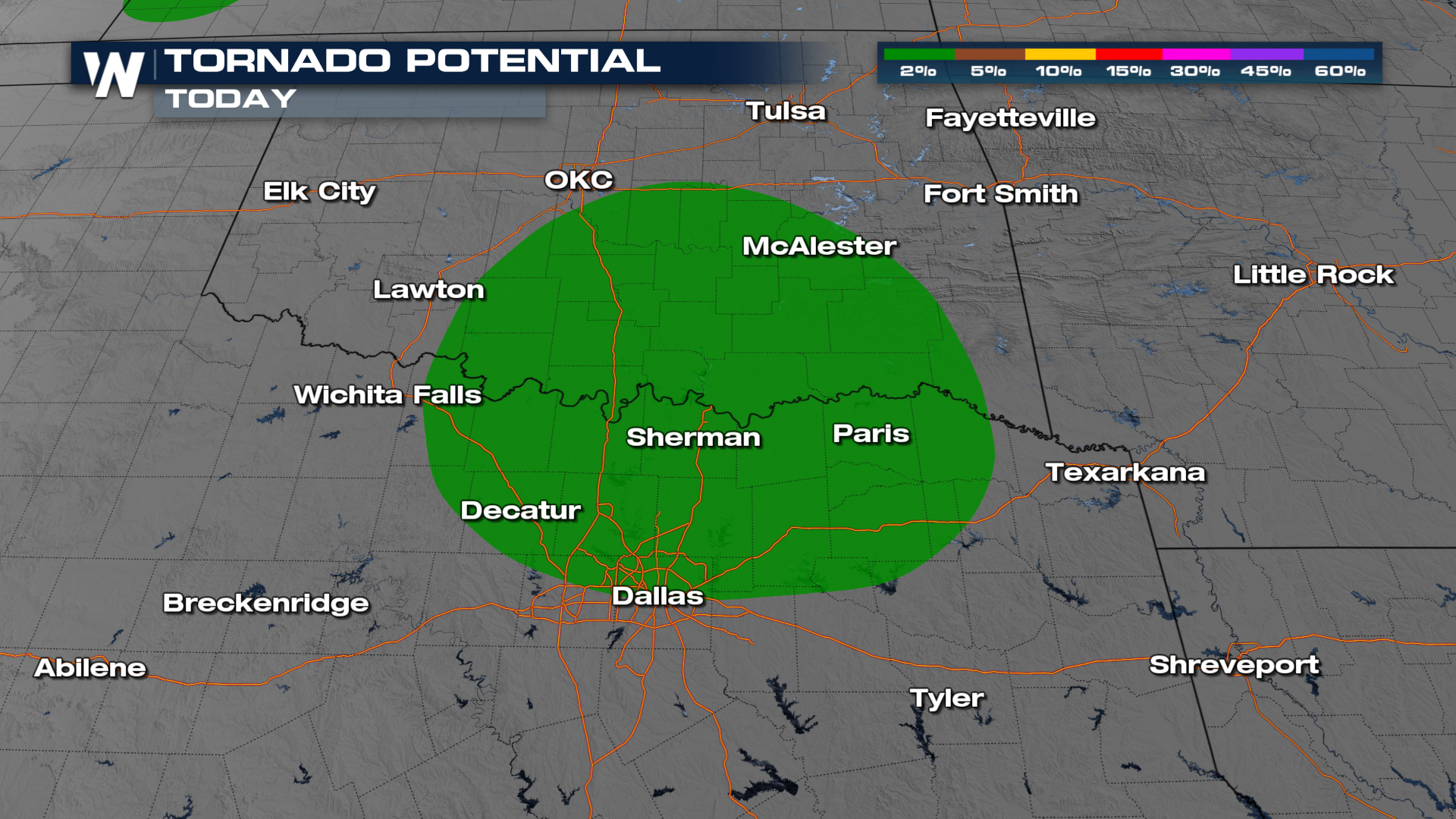 The first round looks to be the most intense into the early evening, followed by another round of intense storms in the early morning hours (mostly before dawn). Friday afternoon looks to quiet down before a large trough and frontal system move into the region Saturday which will likely lead to a line of intense storms around I-35 starting in the early afternoon.
Though no outlook by the Storm Prediction Center for Friday for severe storms, the risk for a couple stronger cells is still possible as shown above especially in the morning hours.
Heavy rainfall will be possible, with the heaviest rain concentrated across the Red River Valley. Scattered flash flooding may occur in this area, especially Thursday afternoon and Friday morning.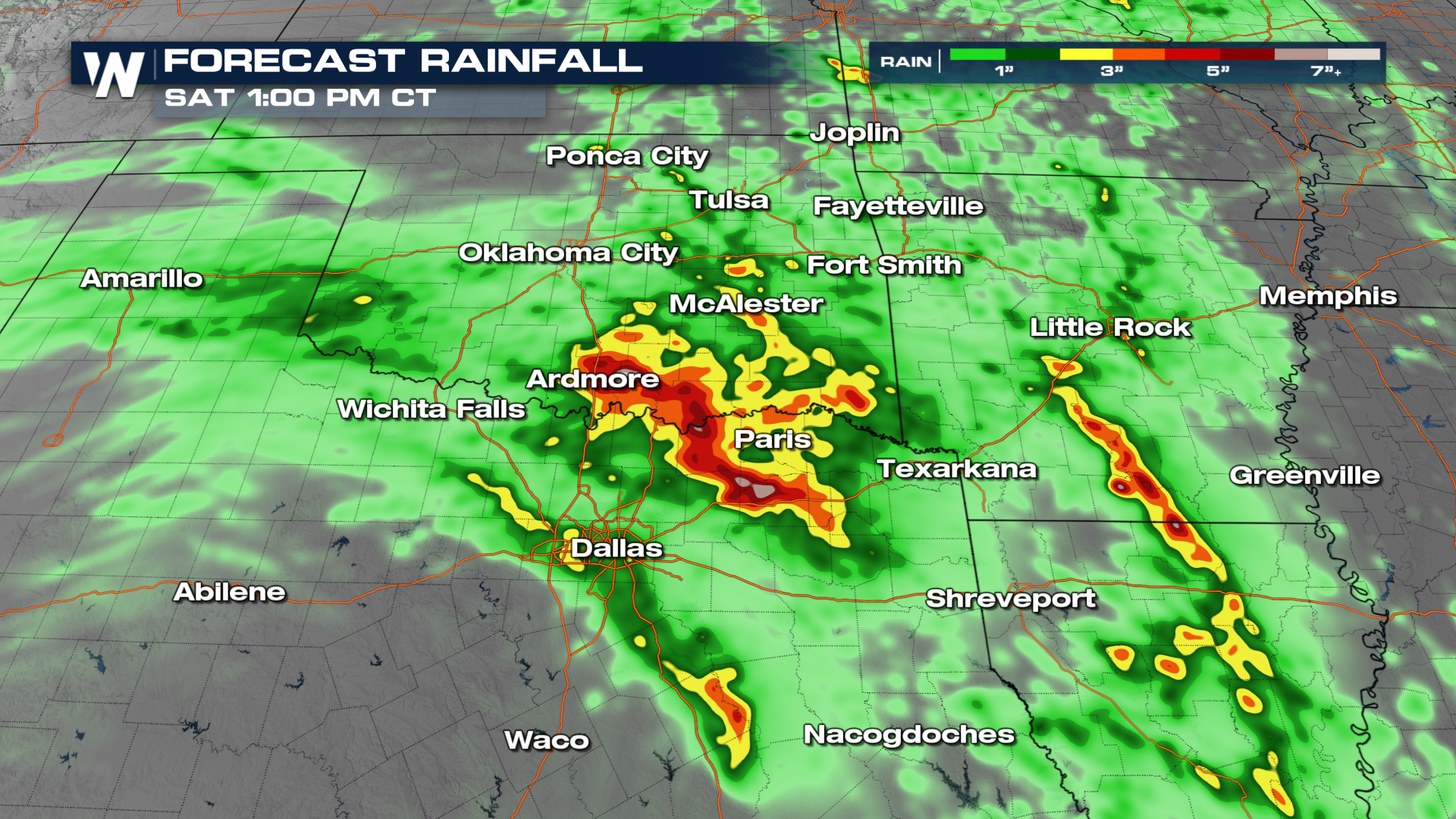 We will be tracking these storms live as part of our top weather headlines. Don't forget, you can get an update on the South Central Region anytime at :30 past the hour, or on demand in the WeatherNation app.