The threat for severe thunderstorms will ramp up early this week across the Southern Plains. A potent storm system will trigger numerous thunderstorms from Sunday through Tuesday with the possibility of large hail, damaging winds and tornadoes. An upper level low across the West will support thunderstorm development as warm air spreads north out of the Gulf of Mexico.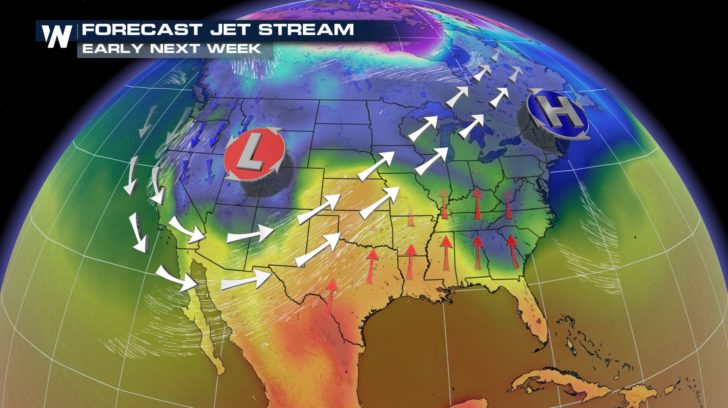 The warm, humid air coming out of the Gulf of Mexico is buoyant, supporting thunderstorm development. A dry line will push east across the Lone Star State sparking scattered strong thunderstorms Sunday afternoon. A dry line is the leading edge of very dry air, a classic ingredient needed for severe thunderstorm development. Storms will likely develop across Central Texas early Sunday afternoon and quickly fade in the evening with the loss of daylight heating.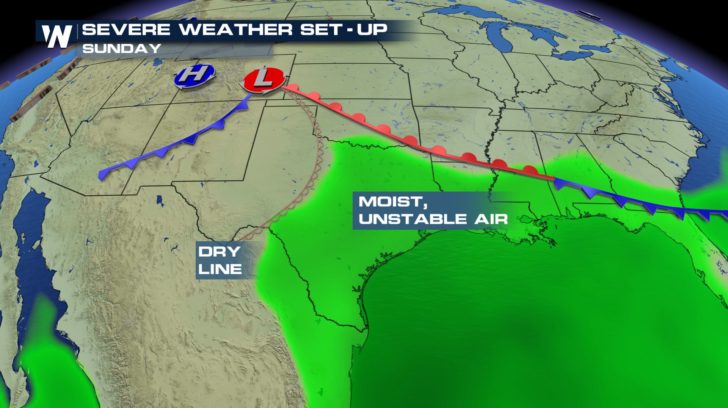 A similar setup will be in place on Monday where scattered strong to severe storms are expected.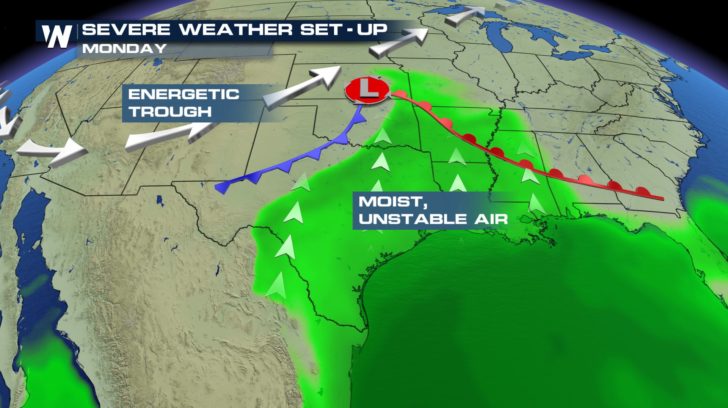 Storms that develop Monday will have the potential to produce large hail, torrential rain and vivid cloud to ground lightning. A tornado or two cannot be ruled out.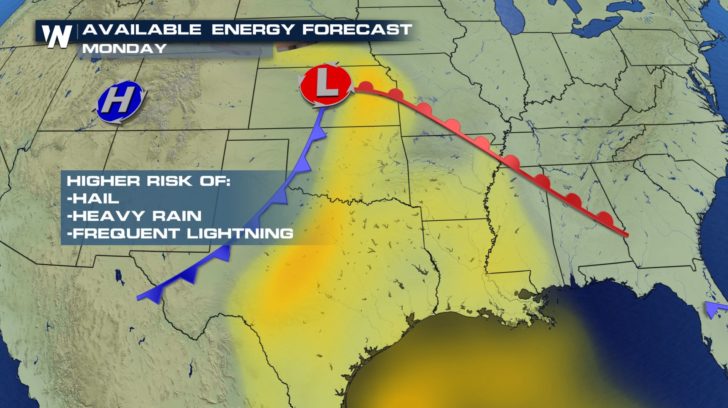 The best chance for storms Monday will take place from Oklahoma City south toward Abilene and east of Fort Stockton.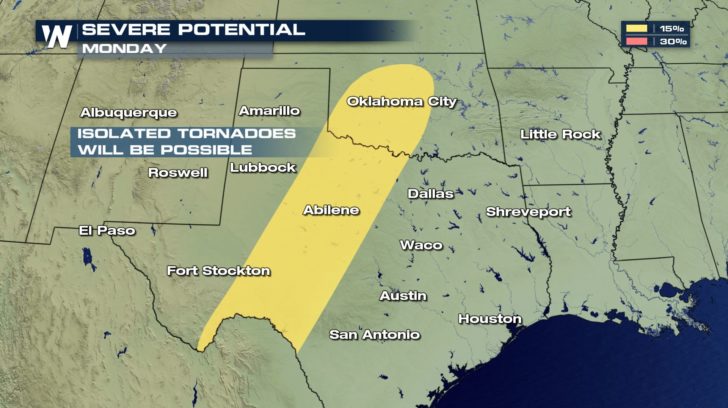 The threat for severe weather shifts east a bit on Tuesday, including cities such as Dallas, Waco, Austin and San Antonio.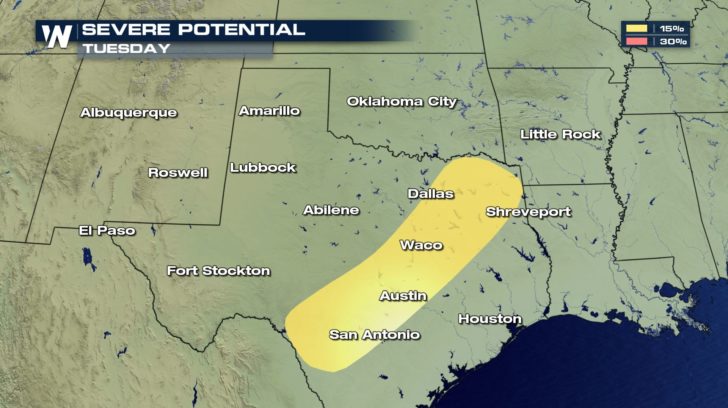 The threat for severe storms will continue to ramp up as we continue through the spring. On average, severe storms ramp up in March across the southern states and become more numerous through June. Meteorologist Steve Glazier breaks down the severe weather season below: https://youtu.be/Wa0u_otAWAc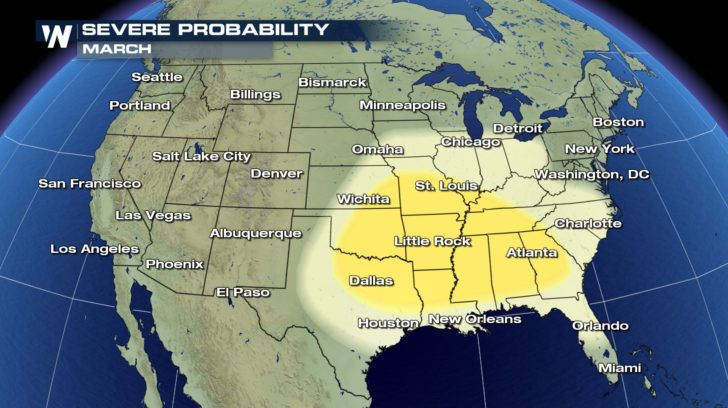 By April, the severe threat ramps up significantly across the Central Plains.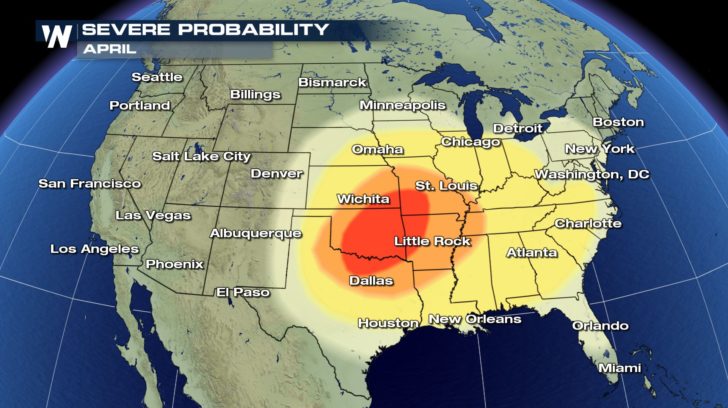 Continue to stay with
WeatherNation
this weekend and this season for continuous severe weather coverage. For WeatherNation: Meteorologist
Nick Merianos