Snow Forecast
It has been about 2 months since Mammoth ski area closed for the 2022-23 season, after a very snowy winter in the California Sierra Nevada mountains! Now, early-season snow is on the way, signaling the change in the pattern (ABOVE).
The National Weather Service (NWS) is calling for 3-6" of snow with locally higher totals for Yosemite National Park outside of the valley, Upper San Joaquin River, Kings Canyon National Park and Sequoia National Park! Get that leaf peeping in before the cold and snow threaten the color on the trees.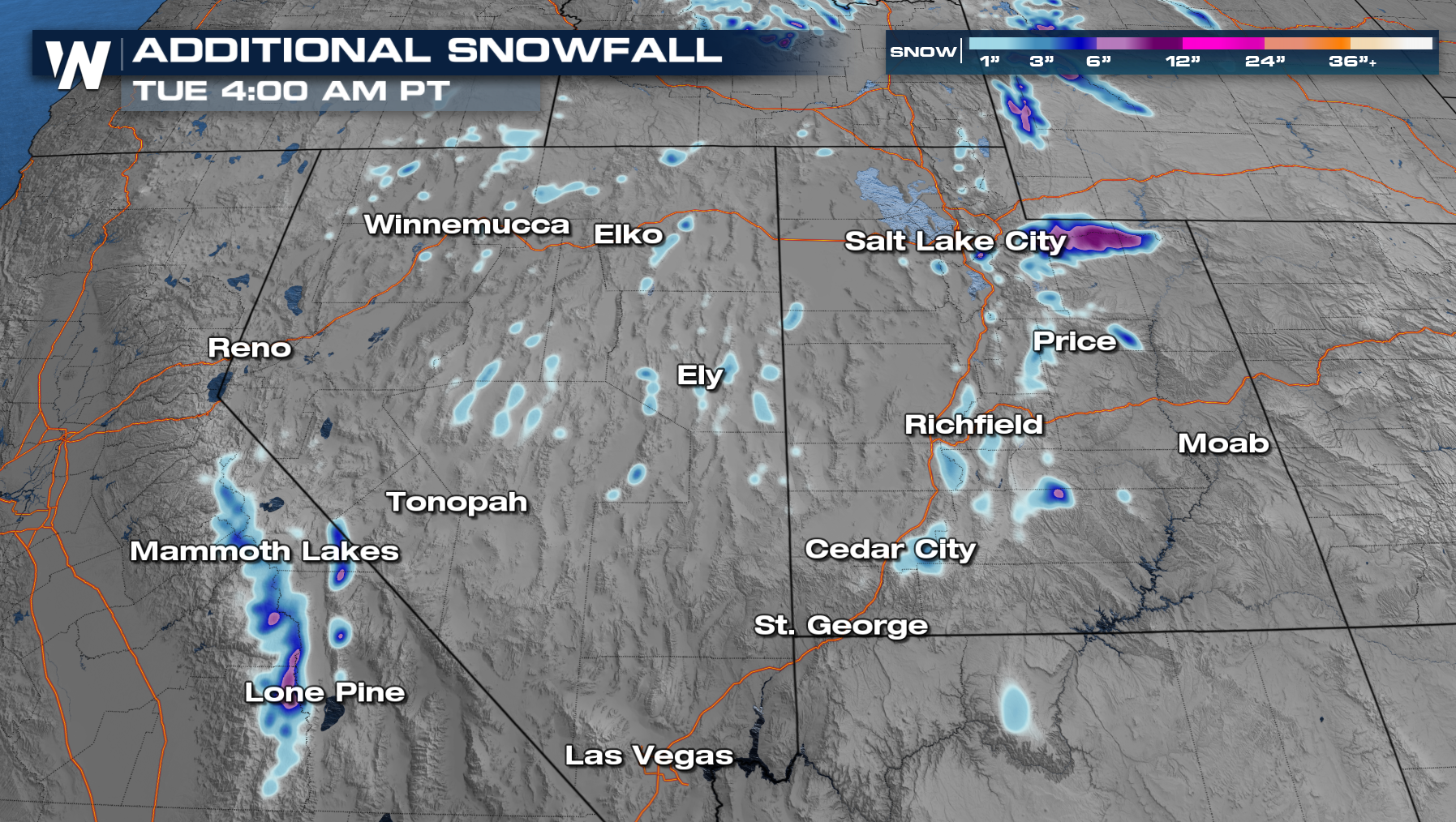 Fire Threat
The snow and rain are both coming from a powerful area of low pressure in the upper atmosphere moving through the Southwest U.S. this weekend. This low pressure will bring gusty winds too, especially over mountain terrain. Many parts of Arizona, Utah and Nevada are under wind advisories to account for gusts upwards of 40-50 mph. Fire alerts are also in effect as dry conditions ahead of the rain elevate the risk of quick spreading flames.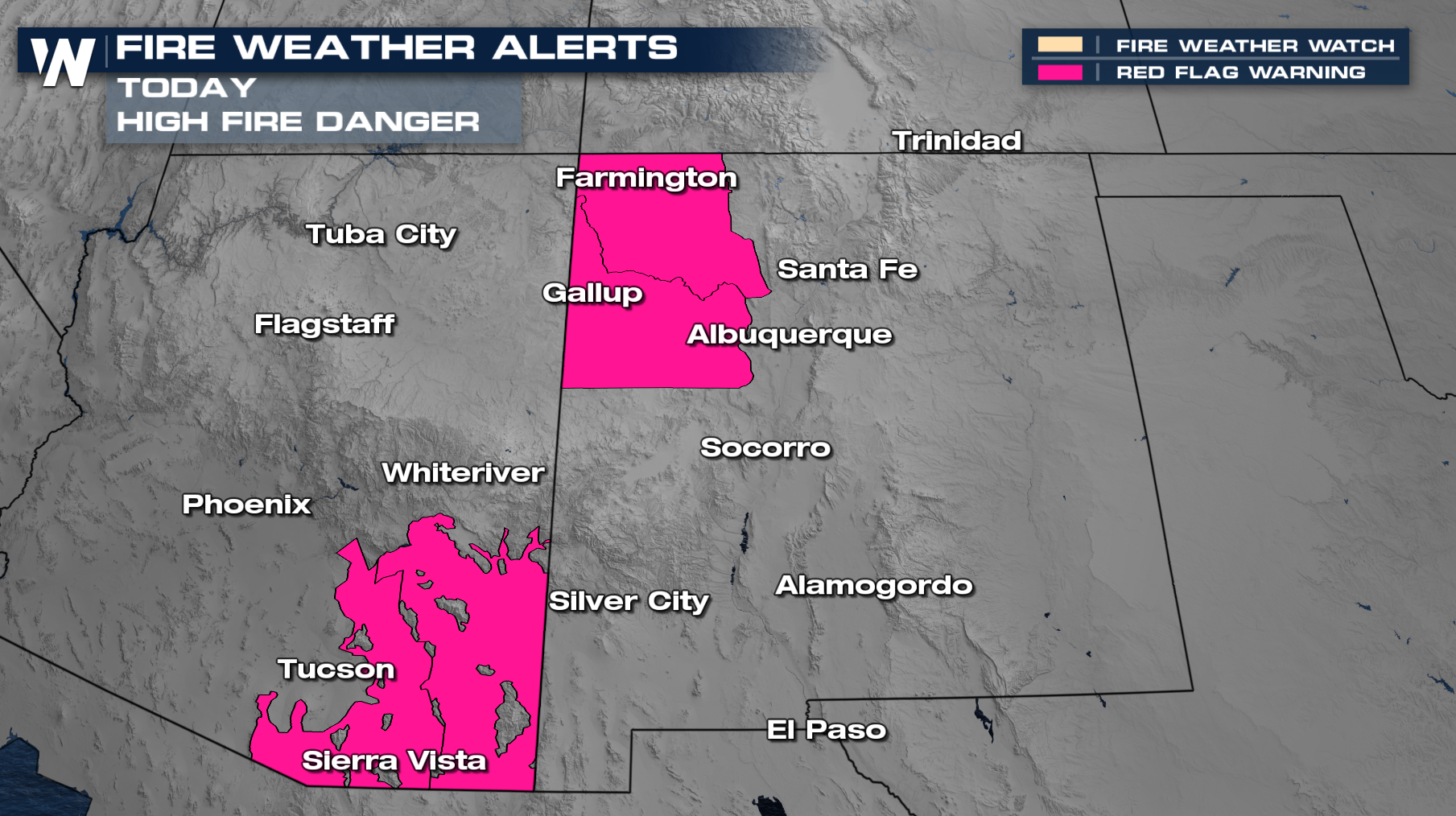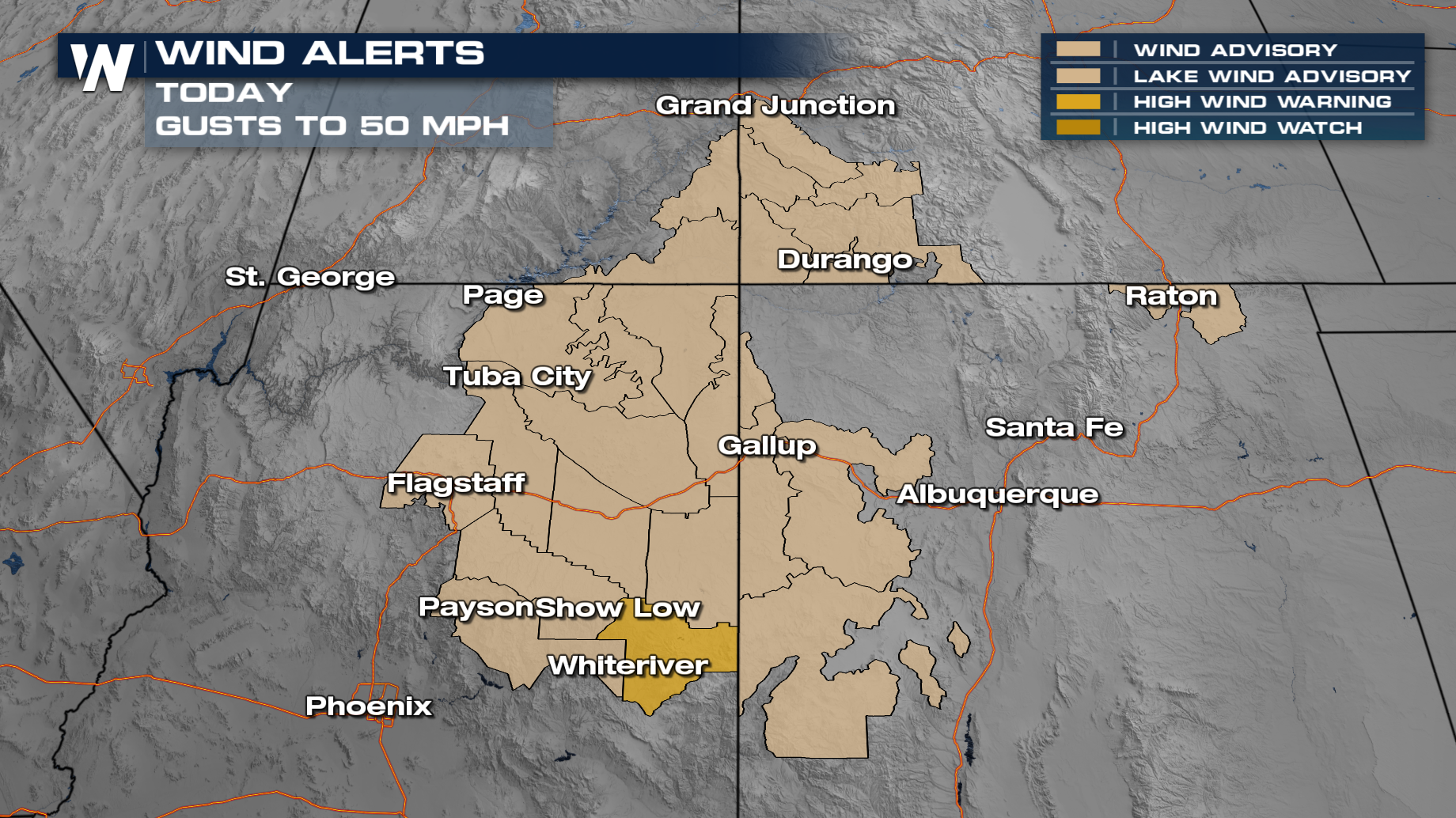 Forecast Rain and Snow
Low pressure will swirl across the Great Basin, providing scattered rain showers in the valleys and mountain snow showers for today and Monday! As the upper low swings east of the Rockies, it will create some severe weather chances in the Plains in the upcoming days.
Secure loose objects outside, such as umbrellas, trash cans, and any chairs! The strongest winds will be this weekend. Be sure to check for any fire bans and obey them!