Check out the dusting of snow at Loveland ski area Thursday night! Cold air plunging in dropped overnight temps into the 30s for the highest elevations of Colorado, and more snow will be possible tonight for spots over 12k feet! Most will just see a dusting but a couple of the highest peaks could see close to 2-4"! Get ready for more whitecaps on the mountains.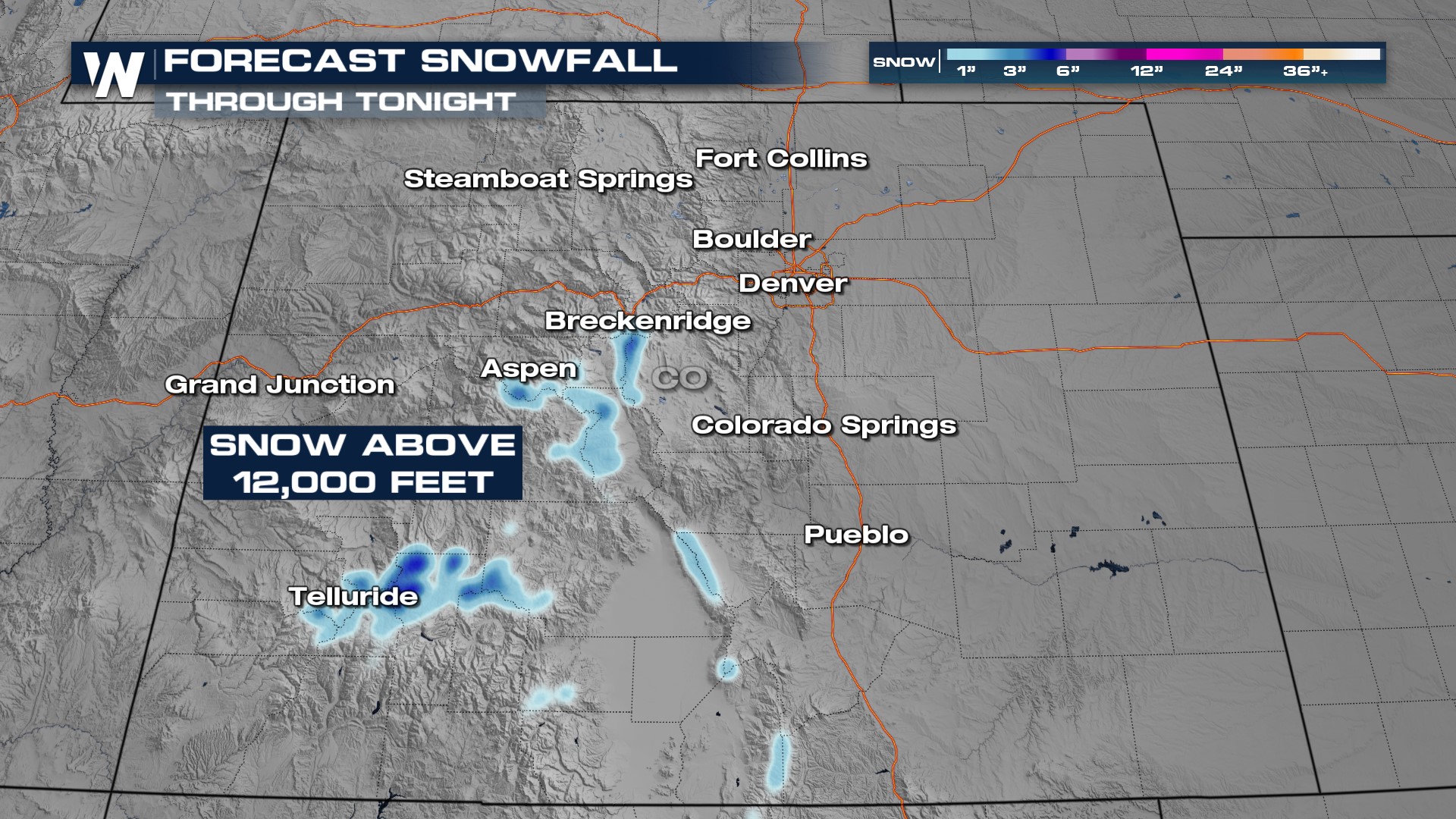 Showers and storms will be around overnight and into Friday with the potential of wet weather state-wide, though most of us below 12,000 feet will see rainfall. Travel impacts will be limited due to snowfall but we could see a few isolated pockets of slick mountain roads. Meanwhile thunderstorms on the Front Range could cause isolated flooding issues, especially through urban areas. Expect 1-2" of rain with locally higher pockets.
Temperatures will be coldest higher in elevation, but there is the potential of overnight lows in the 40s even for the Front Range. Get ready for that fall feeling!