Winter weather alerts remain in effect for Utah and Colorado and now extend into parts of northern high-elevation areas of Arizona and New Mexico. The high country already received 8" to a foot of snow. Travel will be slick on some of the high mountain passes this morning so please exercise caution if traveling to a ski resort.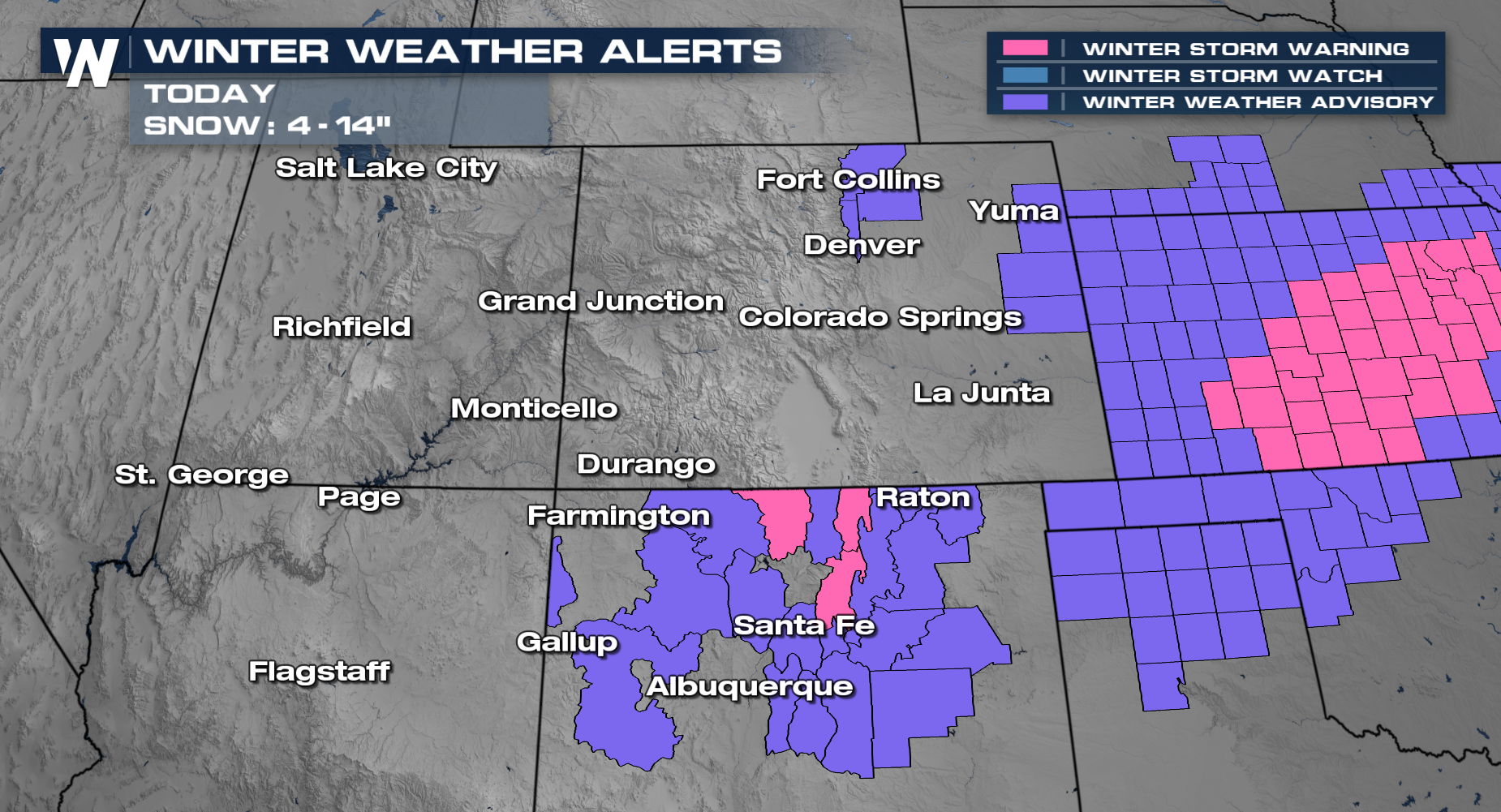 This morning, we are finding light snow across portions of Interstate 70 in Utah and Colorado. The heaviest precipitation is falling in New Mexico along Interstate 40. Snow tapers down by midday, with the last lingering light snow showers diminishing Saturday evening.
The other factor is brutally cold air arriving along with the front. As we head into the weekend, highs will only reach the 20s for the Front Range of Colorado with 30s for the Salt Lake City metro! Bundle up!