An upper level low is pushing out of Canada and into the Northeast, with just enough lift and energy to potentially create thunderstorms through this evening in New England, New York, and Pennsylvania. The Storm Prediction Center has highlighted the risk for "general thunderstorms" but don't be surprised to see a storm that has winds gusts in excess of 58 mph. Still, the weather will be unsettled Wednesday with highs dropping through the end of the week thanks to a cooler push this low brings in too! We are already about 20 degrees cooler along the Great Lakes compared to this time yesterday!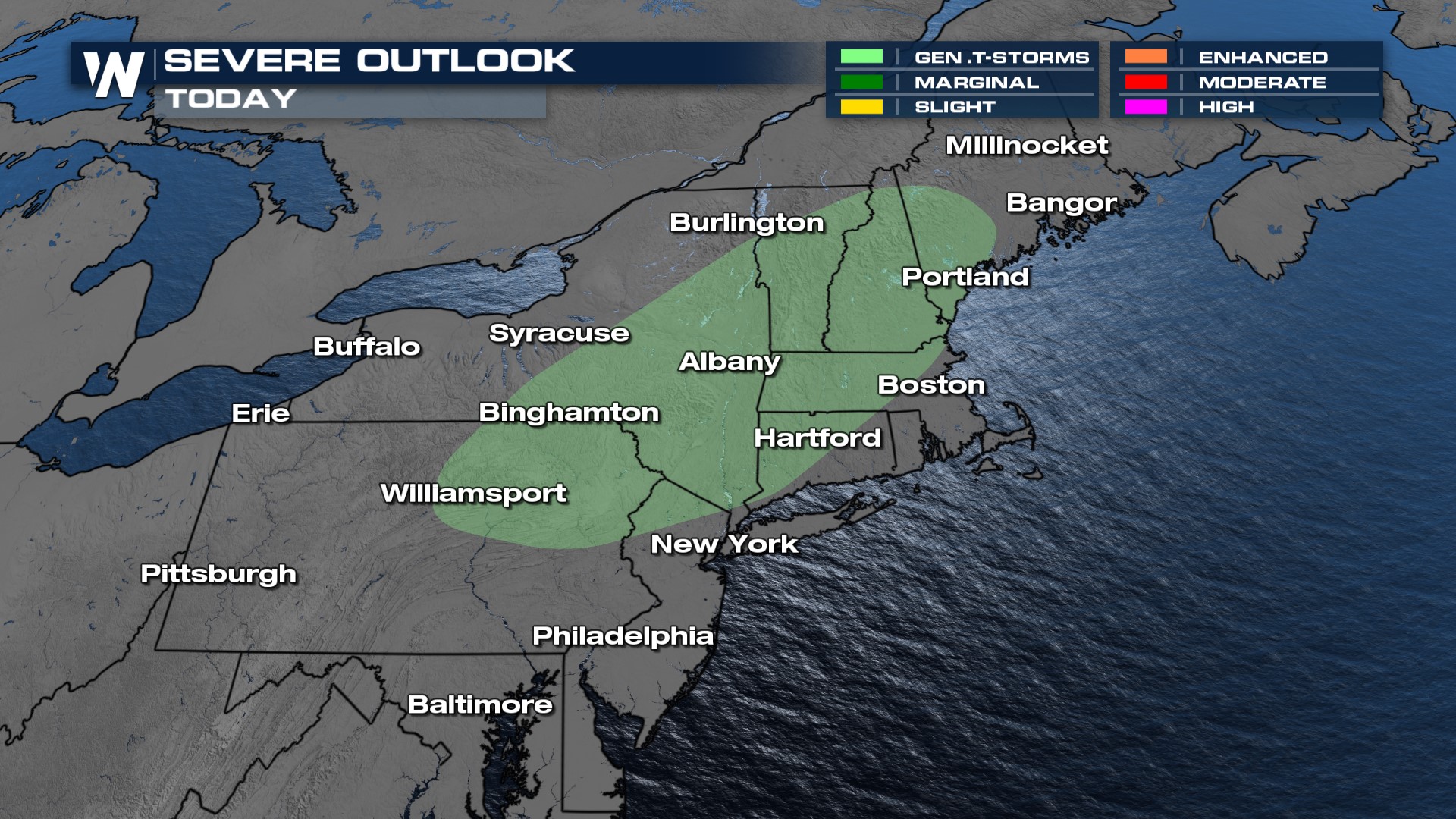 A frontal boundary is bringing widespread showers to the I-95 corridor this evening. Rainfall accumulations will be generally light as this front doesn't have a ton of moisture to work with, generally less than 1" for many, but along and north of the I-95 corridor in Maine is where there is the greatest opportunity for rainfall. By the late evening, the front will push out of the area and the rainfall will come to an end.
The bigger factor to this surface front and upper level low is cooler air that works-in for the later portion of the week. As the front moves through the northeast, temperatures will drop significantly compared to the same time of day yesterday. Some areas are 15 to nearly 30 degrees cooler today compared to Tuesday.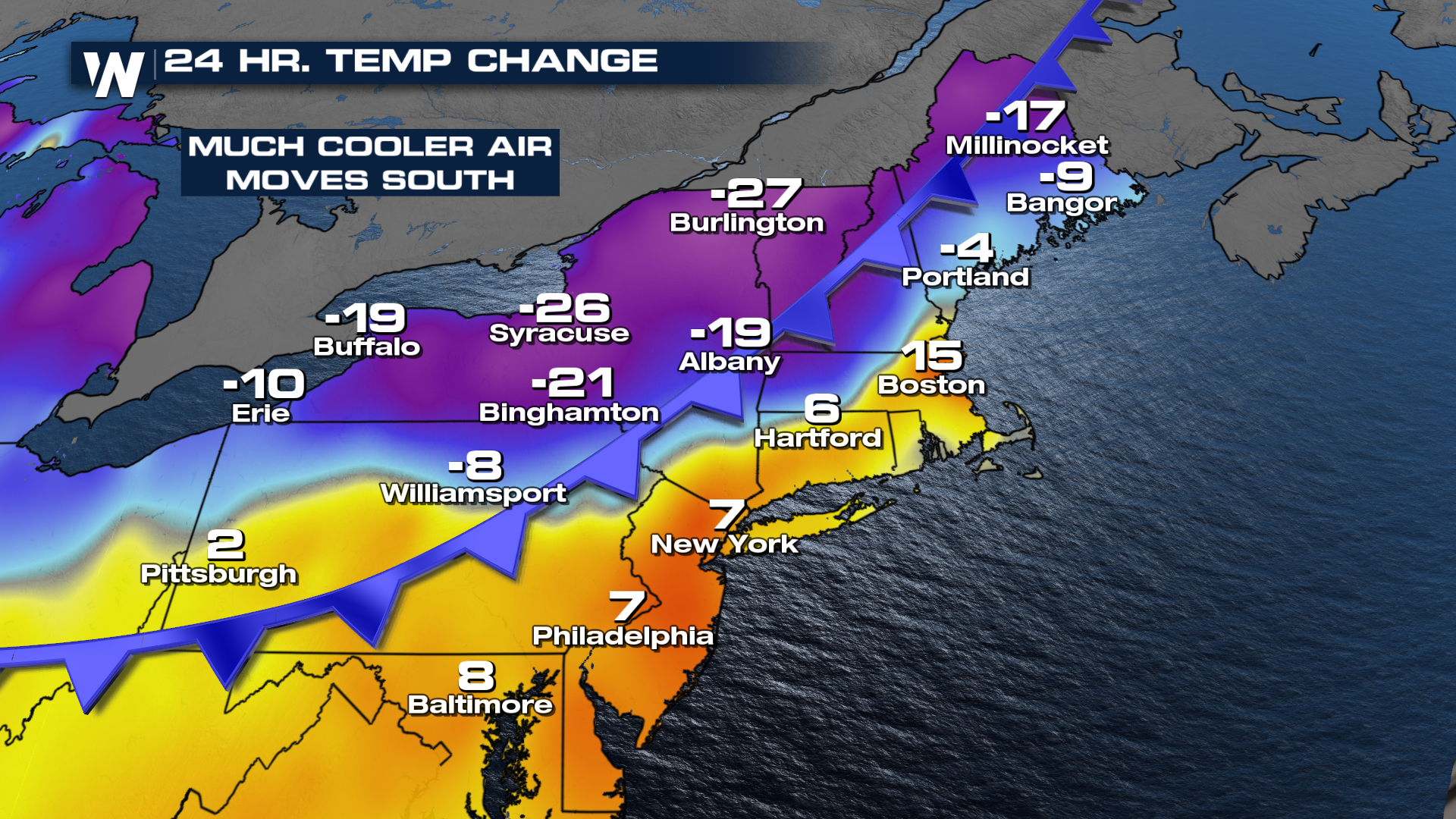 For most, the coolest day will be Thursday when highs drop about 5-10° below average with a bit of a breeze. Temperatures warm back up for the start of the Holiday Weekend, with highs just shy of normal for many. Overnight lows will be cool too - in the 40s and 50s on Thursday and Friday morning. Looking ahead to the long weekend, temperatures will be in the 70s and 80s back in store!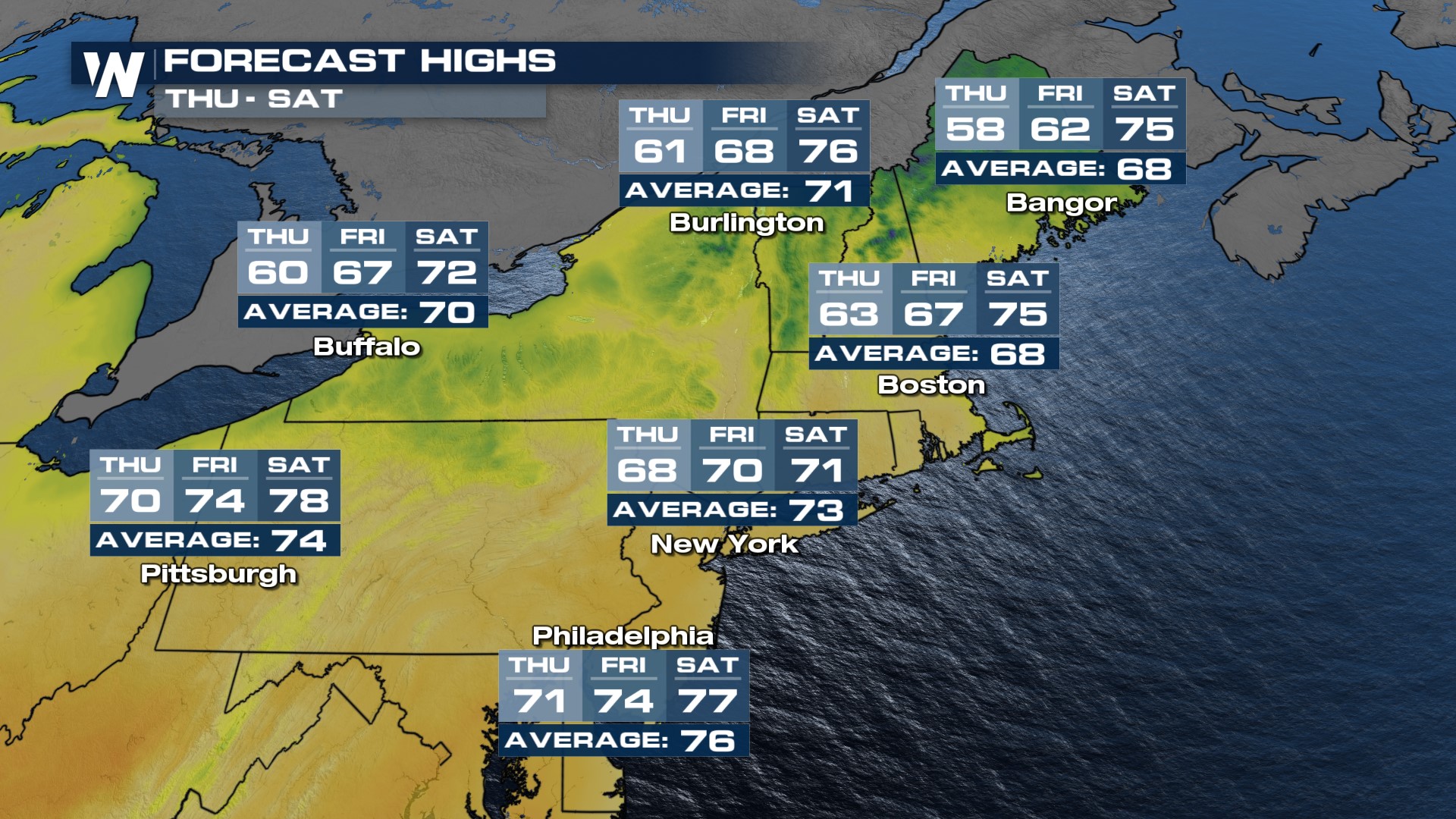 Stay with WeatherNation during the Eastern Regional forecast for the latest in the wet weather potential in the Northeast at :10 past the hour.