Winds topping 80 mph left over 120,000 homes in the dark Thursday morning, thanks to a strong low-pressure system that formed inland over south Florida. The NWS in Miami had issued a high wind warning for the region in response, the first issued by the office since 2012.
Winds have weakened since because the low pressure system has moved away from Florida, but additional heavy showers linger. This comes after a foot of rain has fallen since Wednesday from the Keys through Fort Lauderdale!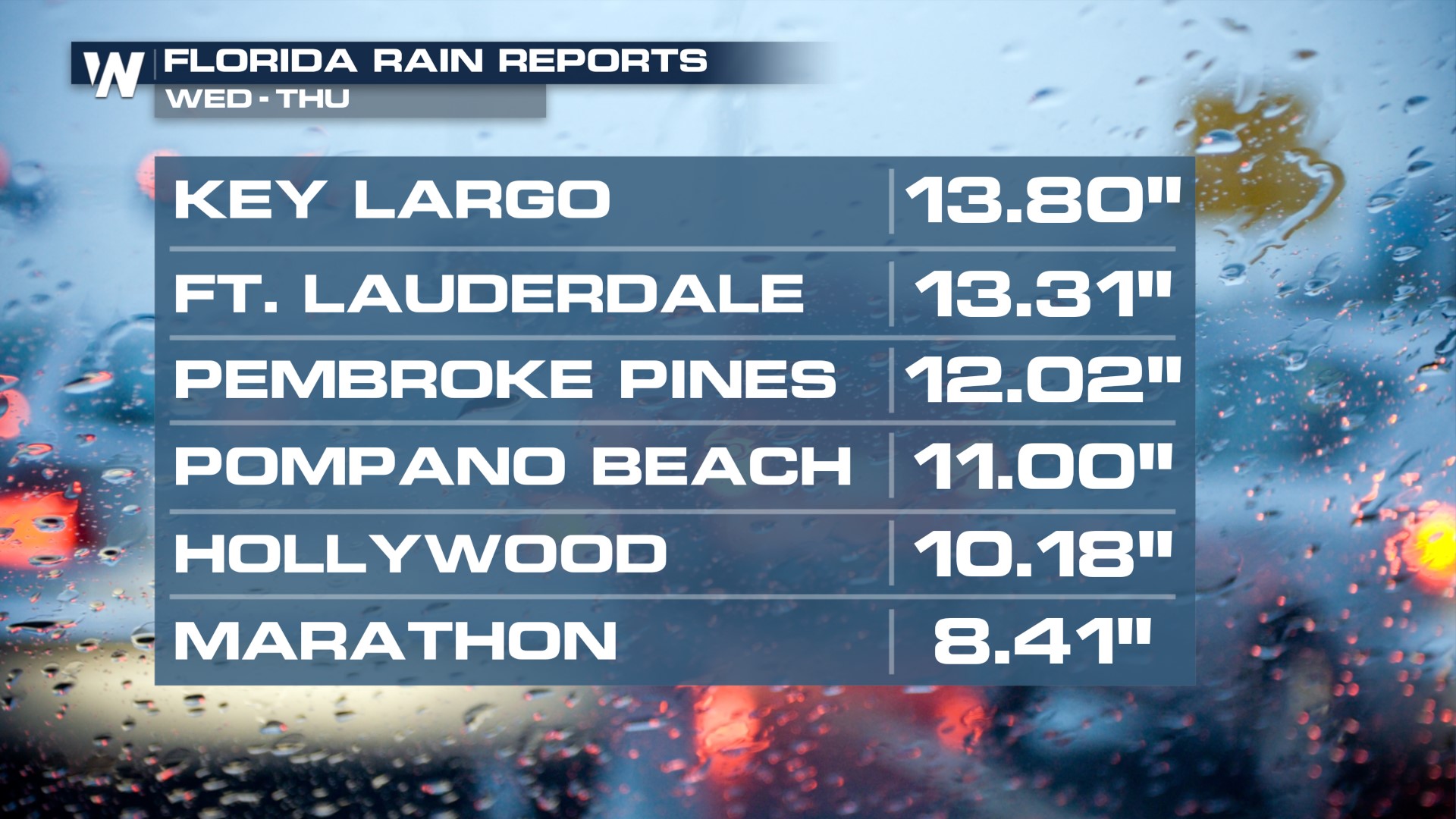 The is a SLIGHT risk of excessive rain (flooding) for the central Atlantic Coast of Florida to account for the heavy rain and flash flooding potential on Friday. A coastal flood watch is in effect in northern Florida where onshore flow will increase the risk of large waves and flooding too. This rain unfortunately is largely missing areas on Florida's west coast, which are still dealing with significant drought. Additional rainfall totals will be in the range of 1-3".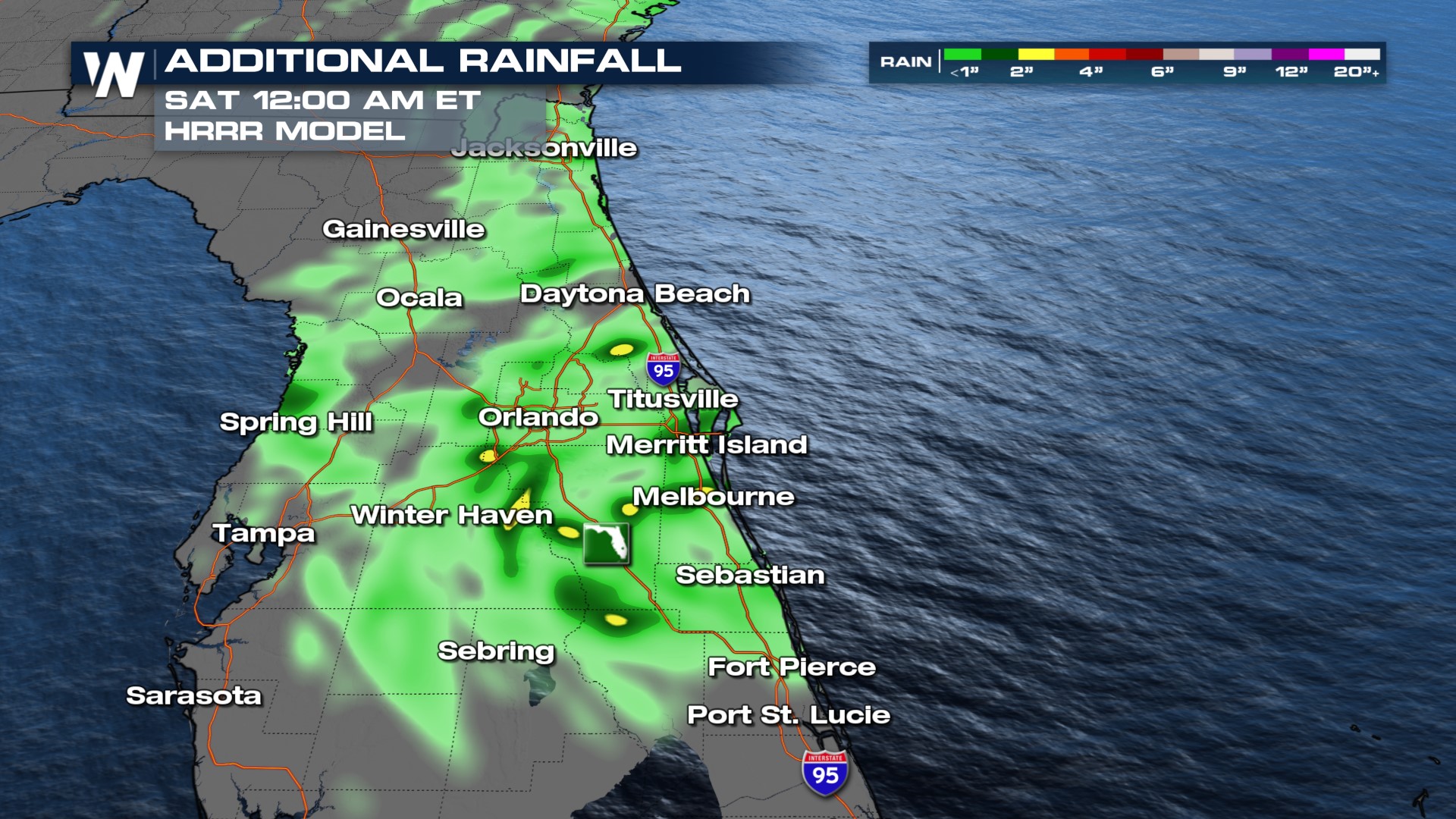 The heaviest additional rainfall is likely across parts of Florida's Space Coast to the north near the "Fun Coast," from Vero Beach to St. Augustine. Showers will gradually clear the region Friday afternoon and evening.