Extremely hazardous air has been impacting the Eastern Seaboard as wildfire smoke pours south from Canada. Hazardous air quality has been shifting south and offshore since Wednesday, improving the air quality in some locations. However, we still have alerts in effect for poor air quality in parts of Ohio Valley down to Northern portions of Georgia.
While air quality is expected to improve for many areas this weekend, lingering unhealthy air quality is still possible. An upper-level low with northerly flow is the culprit, bringing intense wildfire smoke but also cooler conditions and slightly unsettled weather in terms of showers this week. The thickest smoke will be across the mid-Atlantic with improvements toward NYC and New England.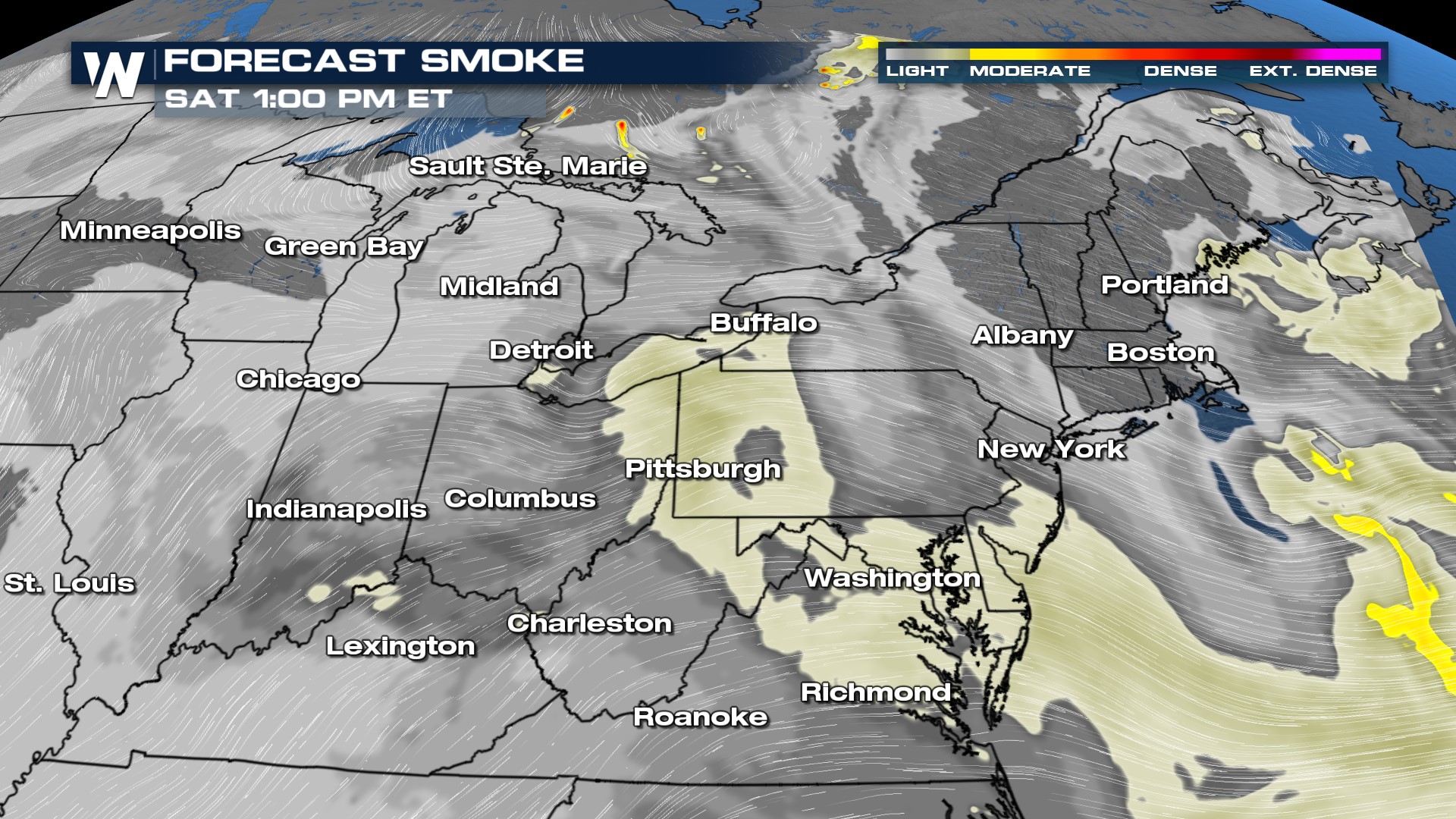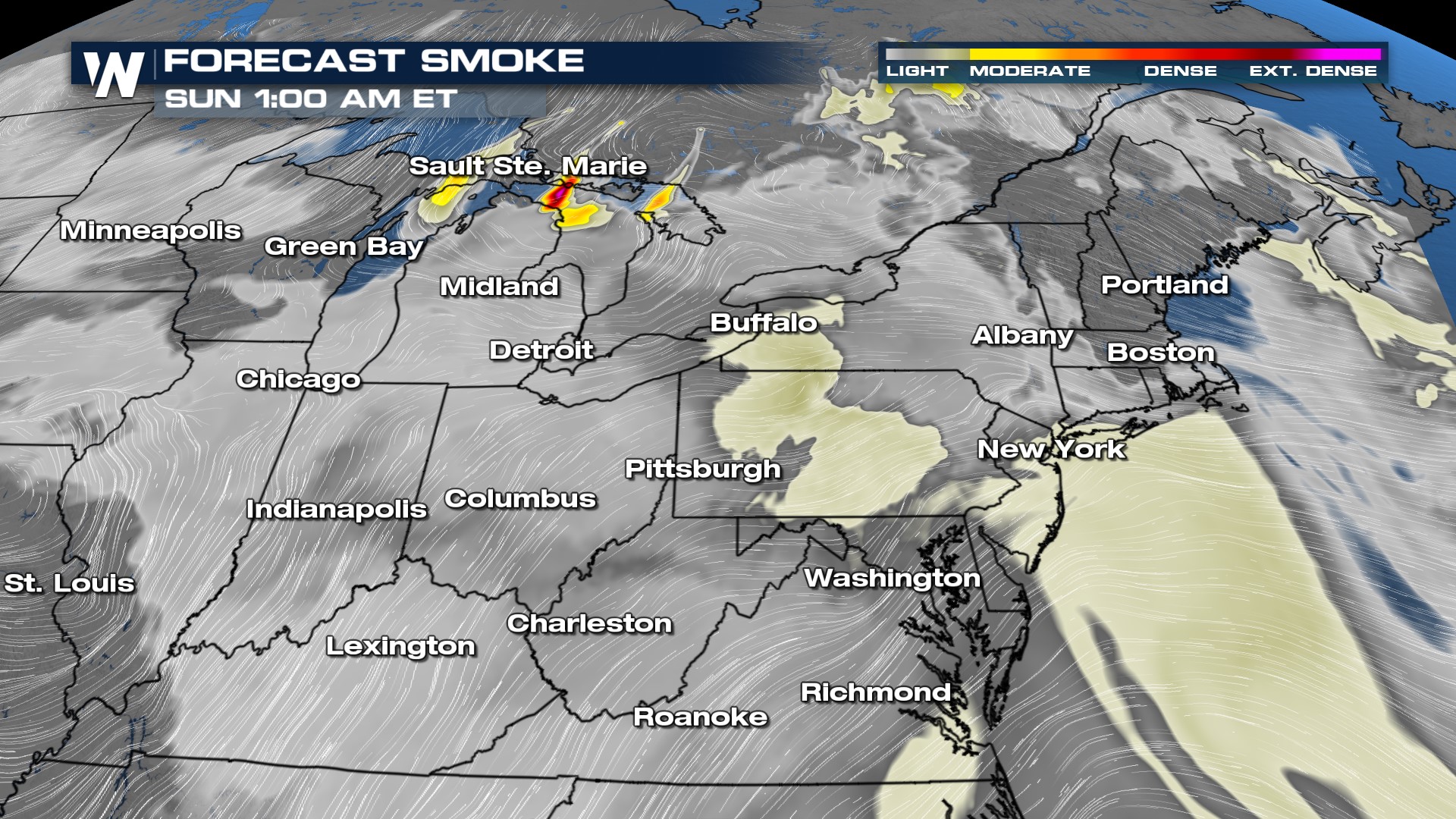 For specific city by city information on air quality in your area - please visit the EPA's website.
The low pressure will finally move offshore a bit on Saturday, changing the wind direction and thinning the smoke in the Northeast. This will also help reduce the cloud cover and rain chances for many outside of New England, and temperatures will start to rise as well.
Saturday the low edges into the Atlantic and pulls some of the moisture that direction too, leading to a drier afternoon through the Mid-Atlantic and Northeast.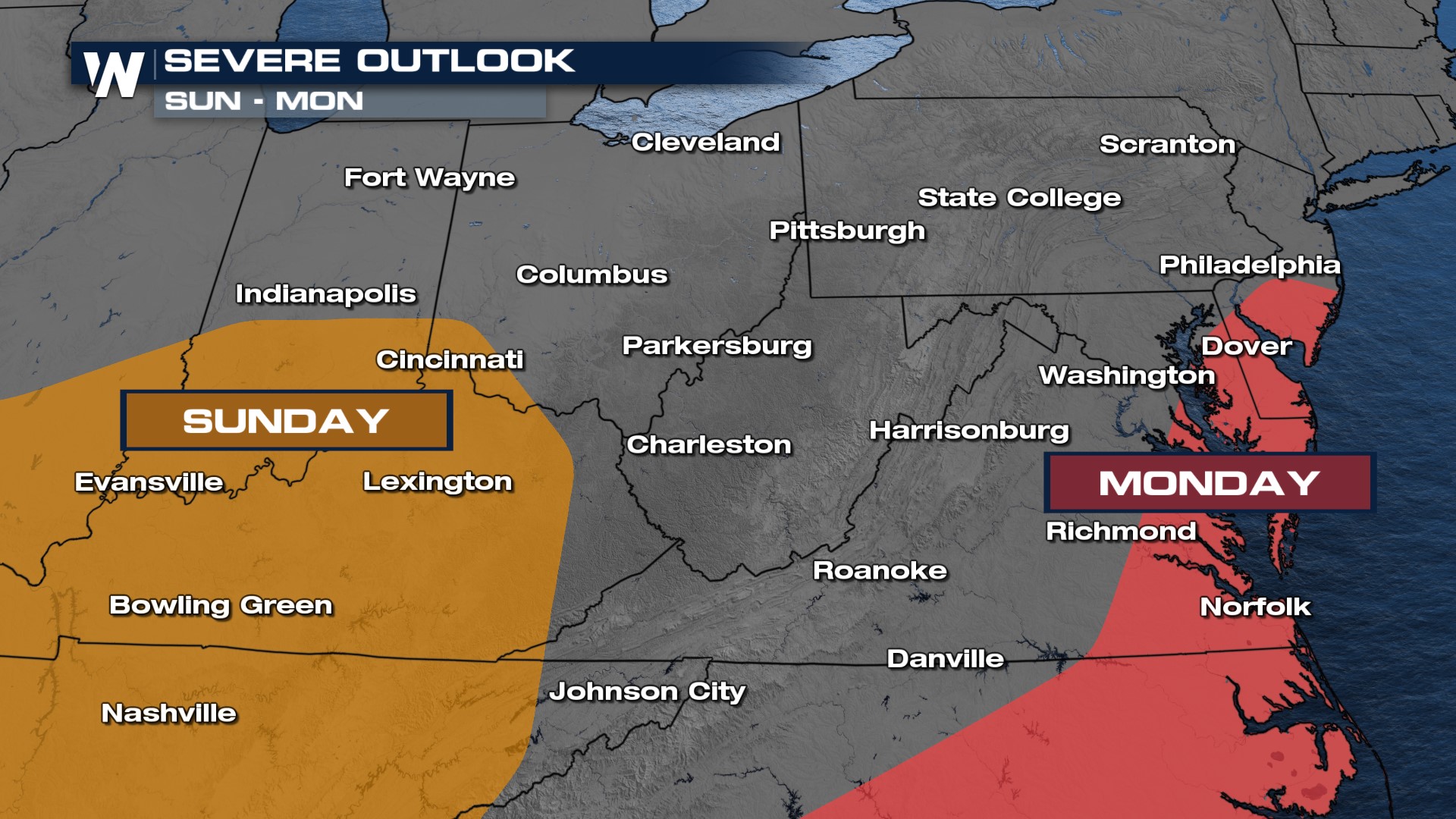 Isolated showers are still possible through New England, but more spots will stay dry than get rain. On Sunday we anticipate more of the same, but storms will have a bit more heat to work with, so there is a higher potential for severe weather.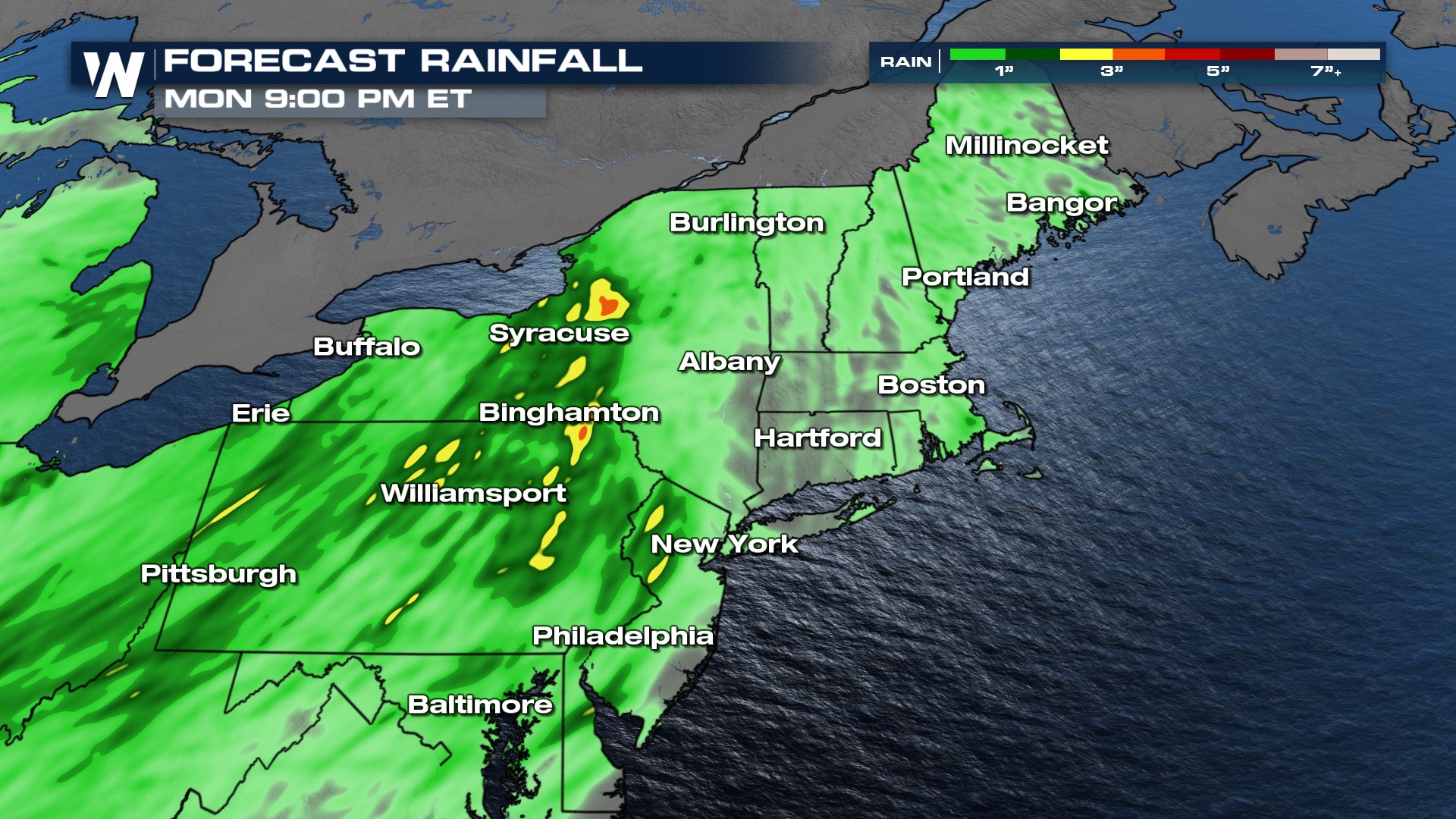 Highs into the weekend will be below average but warming slightly as the upper level low providing cooler air pulls into the Atlantic Ocean. By Sunday most will be returning back to at or above average temperatures.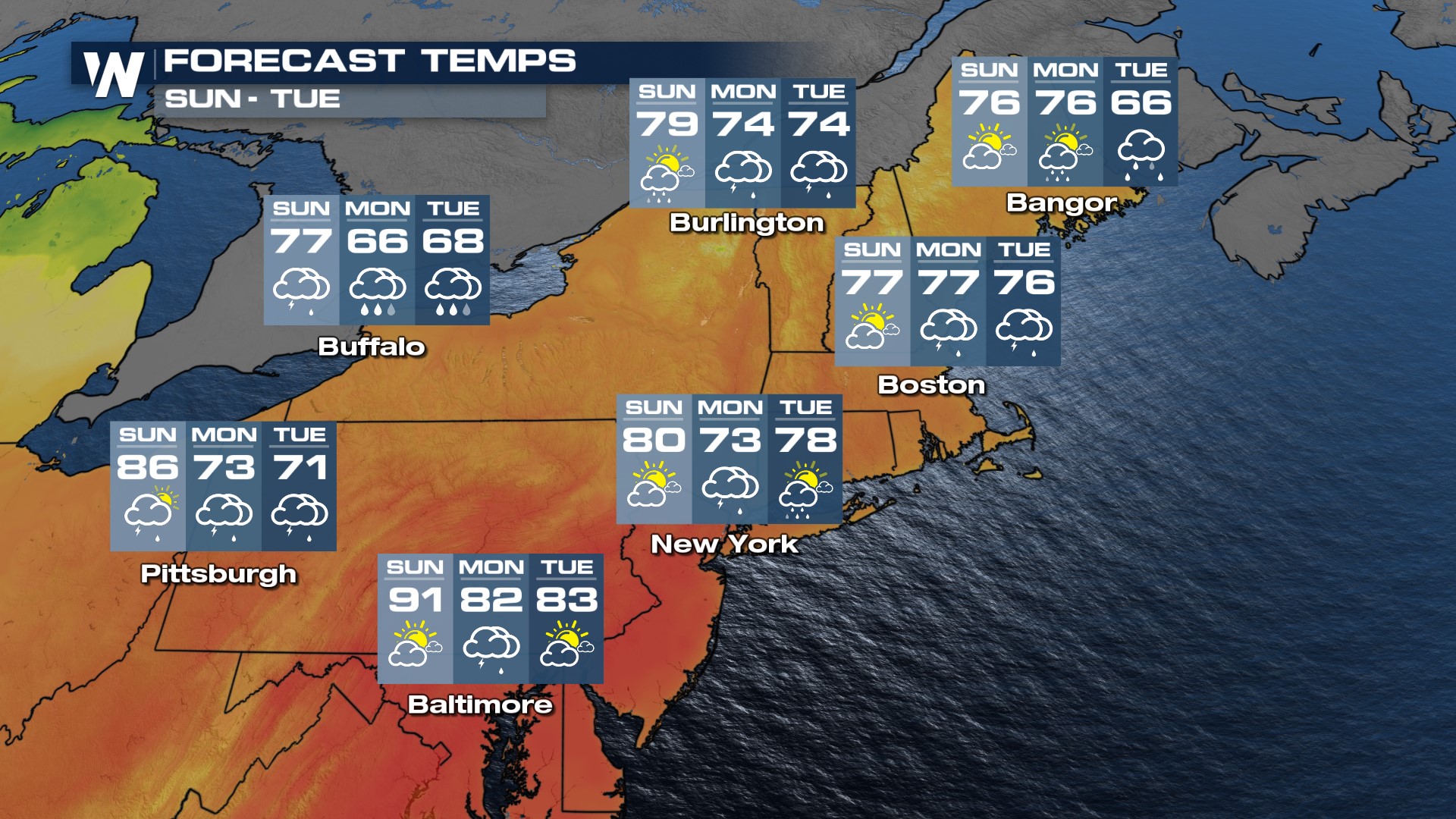 For more information on the Northeast, join WeatherNation for the latest top weather headlines, always streaming 24/7.