The same storm system that is impacting California with heavy mountain snowfall and coastal rain is also bringing snow to the northwest. Winter alerts are now beginning to expire for the Northern Rockies. However, we have more alerts being issued out ahead of the next round of snow for the weekend.
As the area of low pressure pushes inland, more snow will arrive in the Bitterroots and northern Rockies. Heavy snow and gusty winds will make travel difficult at times. The second system arriving later on Friday brings a round of coastal and low elevation rain before the heavy mountain snow sets in.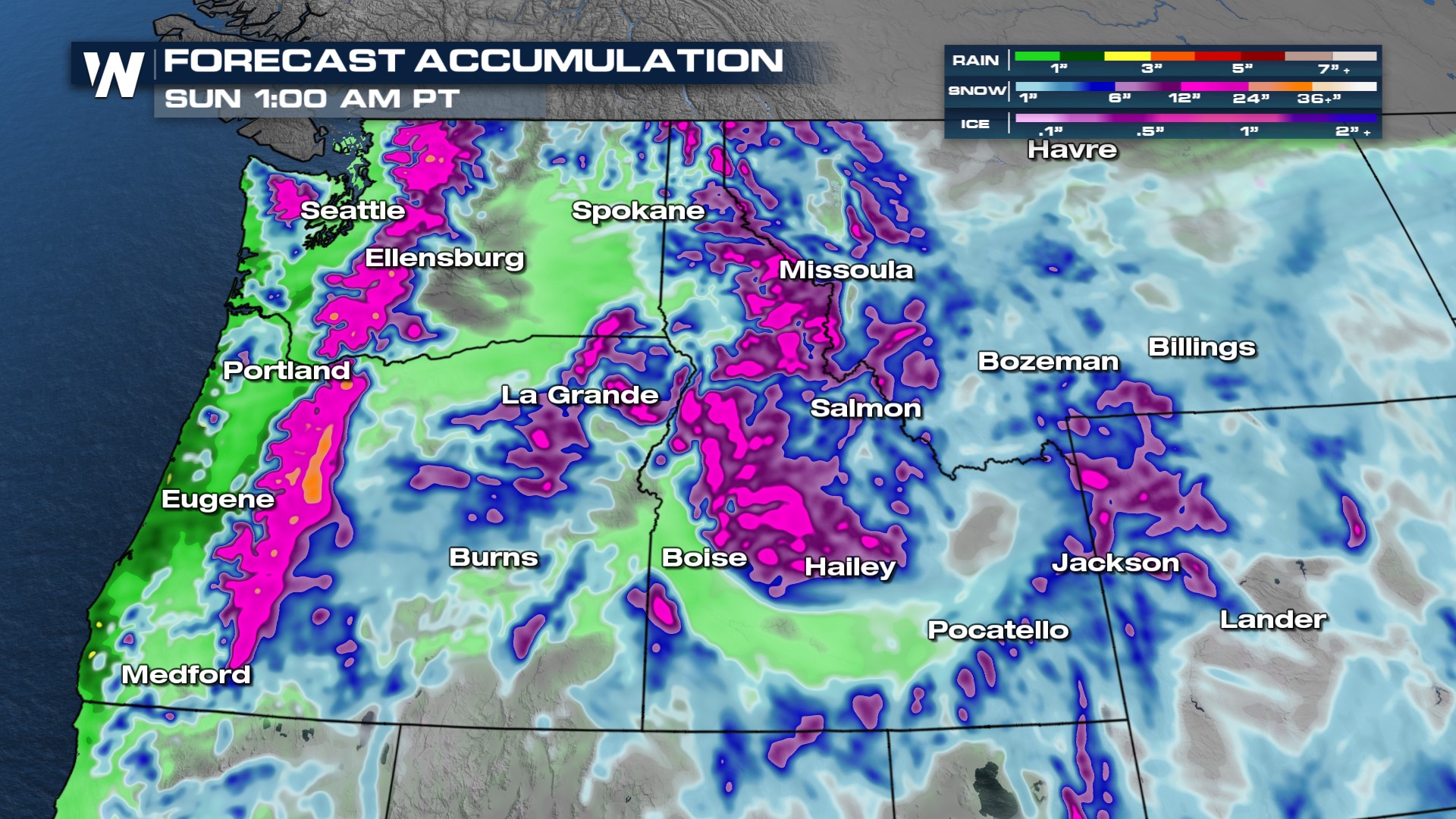 Generally, about 6-12" of snowfall is expected for the highest peaks of the Cascades and the Bitterroots. Those in the valleys and coast will get around an inch of rain, with higher totals possible in isolated spots.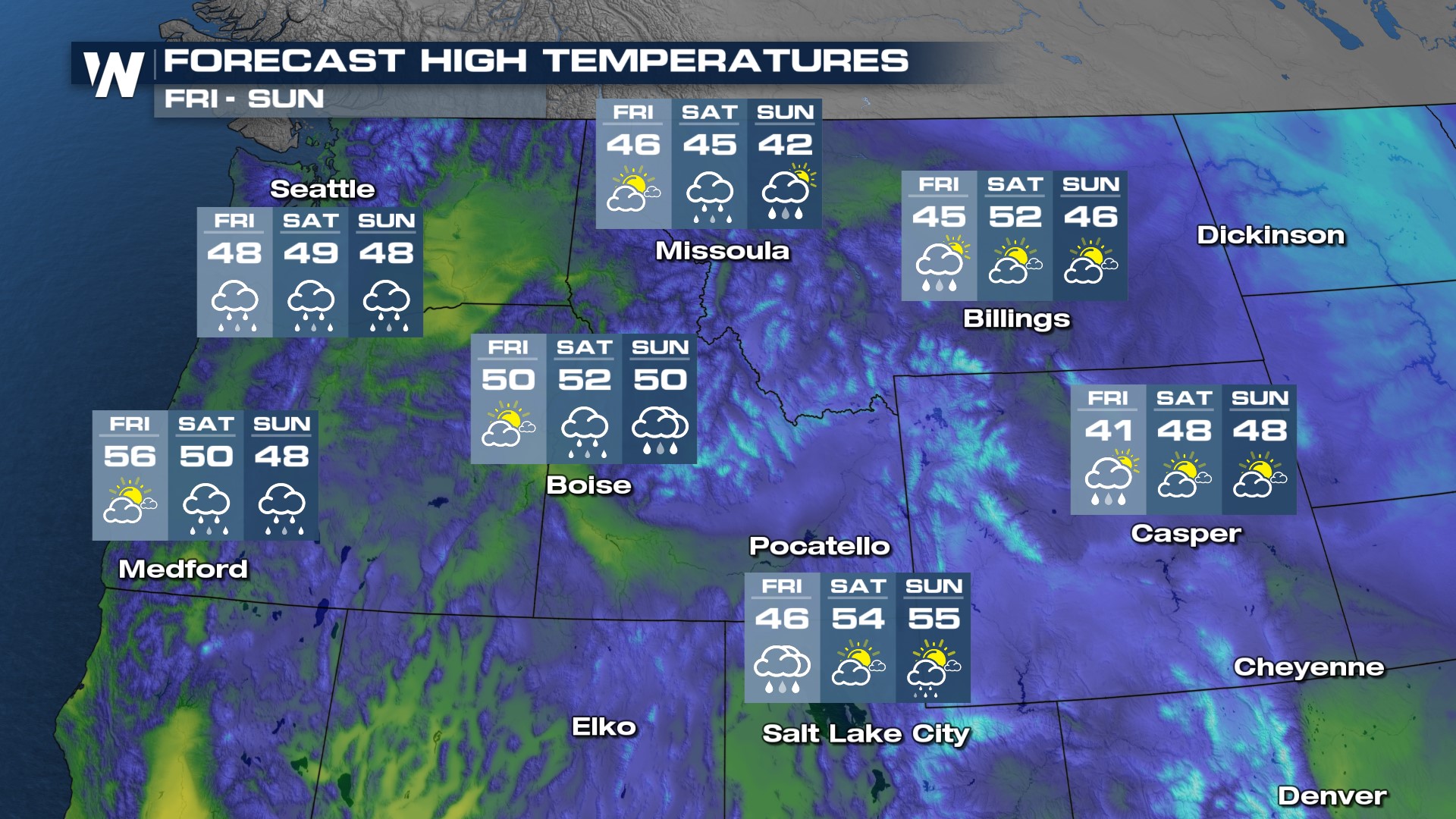 For Friday, temperatures during the day will be in the 40s and 50s for our major cities and the 30s in the mountains. This is slightly below average for this time of year.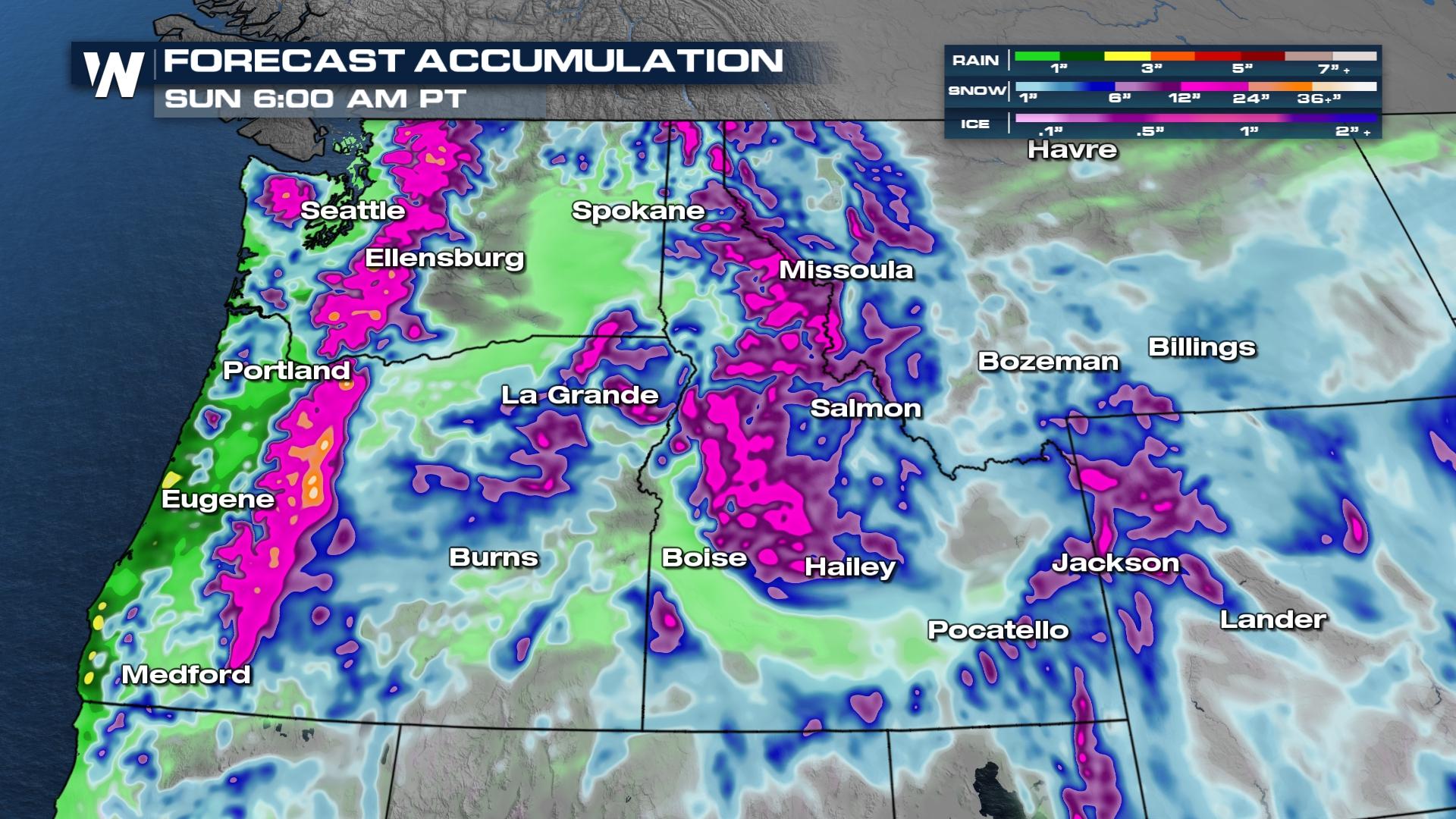 The grand snow totals through the weekend could top 2-4 feet on the highest peaks! For more on this weather headline be sure to join us at :50 minutes past the hour for your western regional forecast.