An aurora could be visible tonight for the northern tier of the United States as a Coronal Mass Ejection (CME) event peaks solar radiation! The best time to view the aurora will be 4 - 7 AM Central Time, but the earlier the better due to the dark conditions. Overnight will be a new moon so very little moonlight will detract from the aurora visibility.
According to the Geophysical Institute at the University of Alaska Fairbanks, the aurora will be visible through Tuesday morning from "Helena [MT to] Minneapolis [MN to] Milwaukee [WI to] Bay City, Toronto [Canada to] Montpelier [Vermont]" The aurora may even be visible along the horizon for Boise, ID, Lincoln, NE, Indianapolis, IN and Annapolis, MD!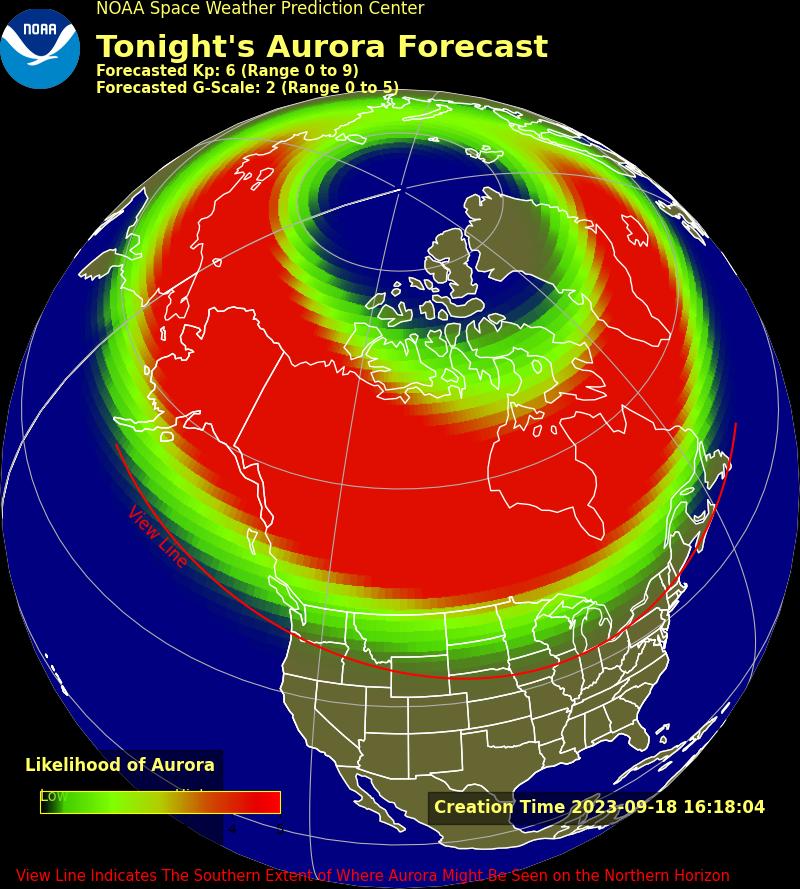 The reason for the aurora is from a Coronal Mass Ejection (CME) that is expected on Tuesday. The "K-index" is used to "characterize the magnitude of geomagnetic storms" according to NOAA. Tuesday's K-index will be on the order of mid-levels. According to NOAA, "Kp is an excellent indicator of disturbances in the Earth's magnetic field and is used by [space weather prediction center] to decide whether geomagnetic alerts and warnings need to be issued for users who are affected by these disturbances".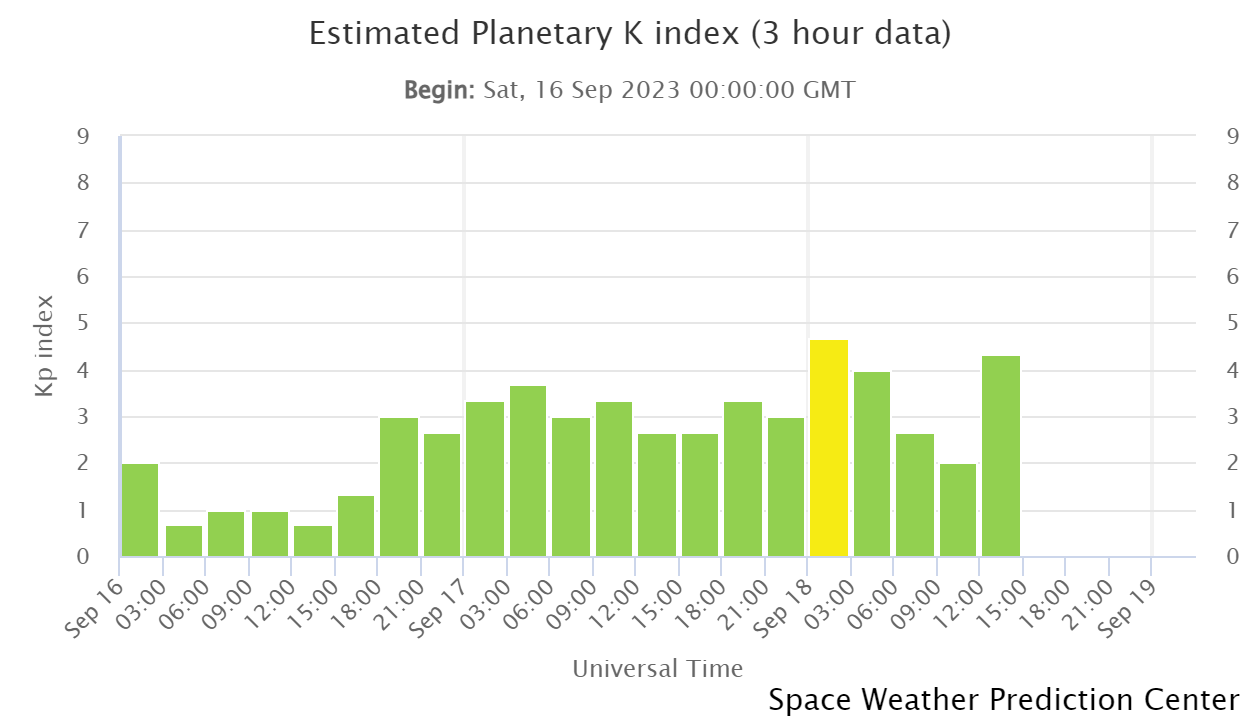 For more on geomagnetic storms and potential impacts for the U.S., watch Meteorologist Alana Camera as she heads inside the Space Weather Prediction Center located in Boulder, CO!