In addition to the flash flood threat around the DFW metro today, there is also the opportunity for significant severe weather from OKC to Dallas. This is part of a larger pattern change bringing heavy rain and cooler air to the area. A Severe Thunderstorm Watch is in effect for the region to account for the large hail, strong winds and tornado threat until.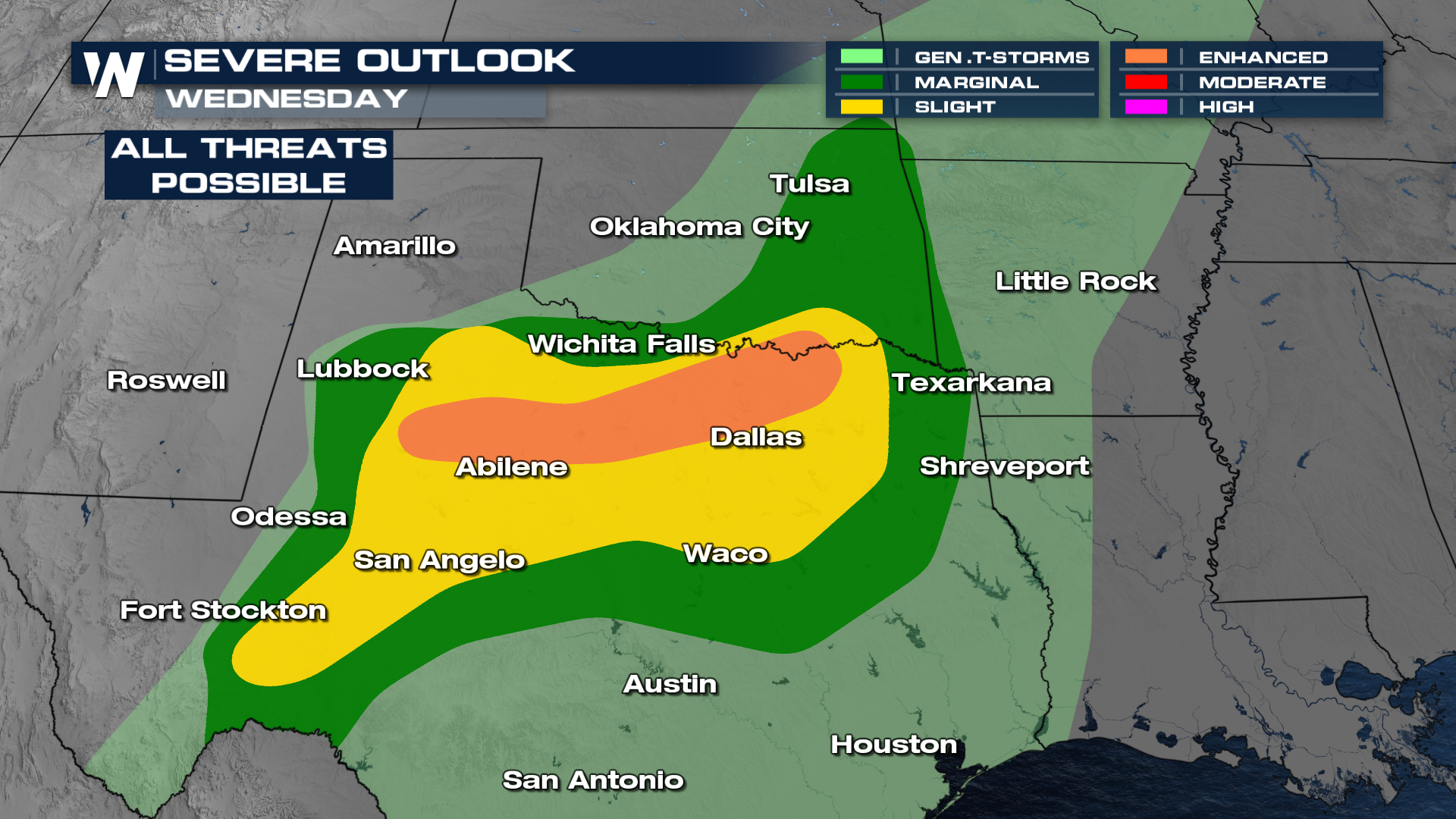 Damaging winds, destructive hail and a few tornadoes are possible this afternoon and evening. This includes the risk of "significant severe weather" meaning 75+ mph wind gusts, that is hurricane force wind! Please use caution and have a plan now, as all severe modes will be possible.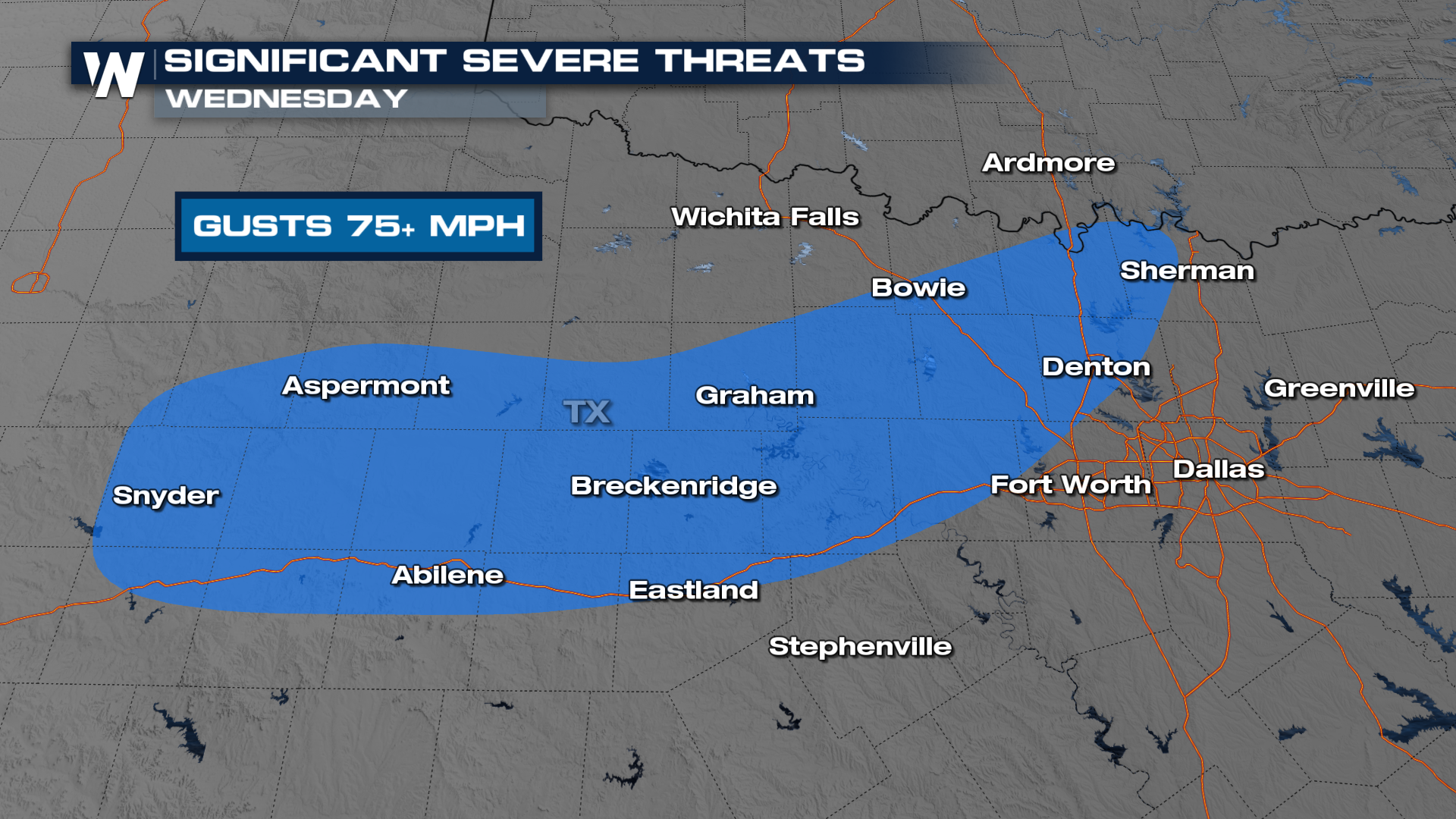 As a frontal boundary moves through overnight, more showers and storms develop along and ahead of it. The threat for severe weather lingers into the early morning hours on Thursday. Heavy rainfall will also be a concern with any storms that develop. 2-3" will be possible, with some localized amounts of 4"+. Flooding will be a concern into Thursday with the threat shifting further to the south throughout the day.
For the latest updates, tune in to the WeatherNation app and on-air at :30 past the hour, each hour, in the Central Regional Forecast.