Right now much of the fall foliage is seen in the Rockies where cooler air is starting to make an influence. We want to avoid a quick freeze though, as that could cause the leaves to wilt and die before they reach their true potential! Colors should start to explode in the coming days across Colorado when the Aspens turn. In addition, cooler air moving into the Northwest should create further color across the Cascades!
Have the leaves started changing where you live? We are now into Meteorological Fall, with the Autumnal Equinox just around the corner. We will continue to notice the changing leaves in the coming weeks.
But why and how do leaves change color? It is due to Chlorophyll in the leaves decaying into the cooler weather of the season. We've still been quite warm so the changeover has been slow for many.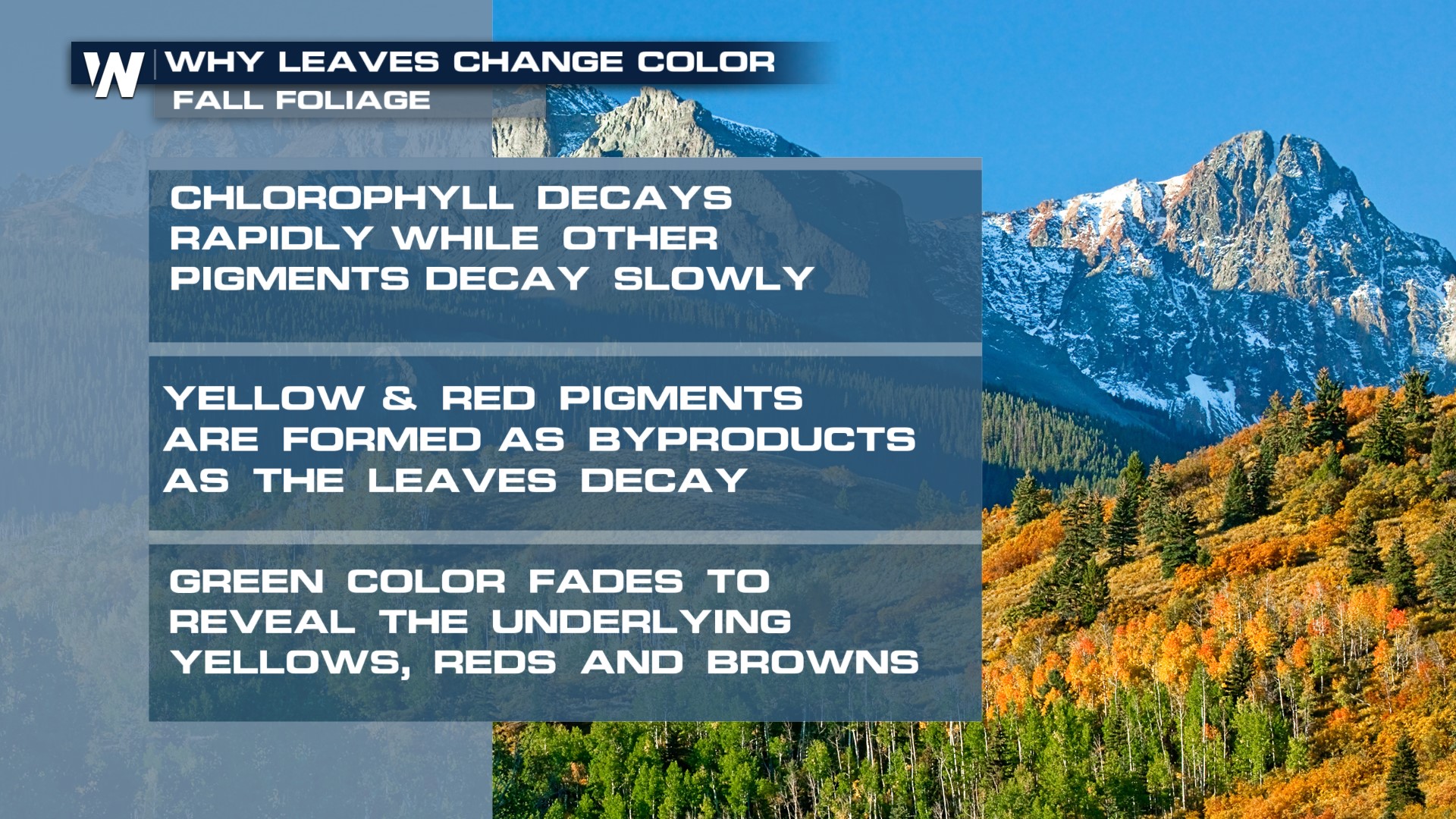 In fact, the majority of the country (outside of mountains over 8k feet) hasn't dropped below freezing or close to it yet this fall - we are roughly two weeks behind schedule for the Rockies, Bitterroots, and Cascades which could be contributing to the slow to develop colors. The colder air is arriving though, which should speed up the color changes.
Have fall foliage photos to share? Tag us on social media @weathernation