There is finally great news for the Southern Plains, cooler weather is coming this week! It is all thanks to a surface front, along with an upper level low that have more influence now through the Deep South. The only spots that don't get in on the cool air will be those immediately on the Gulf Coast, still under the influence of southerly, moist flow.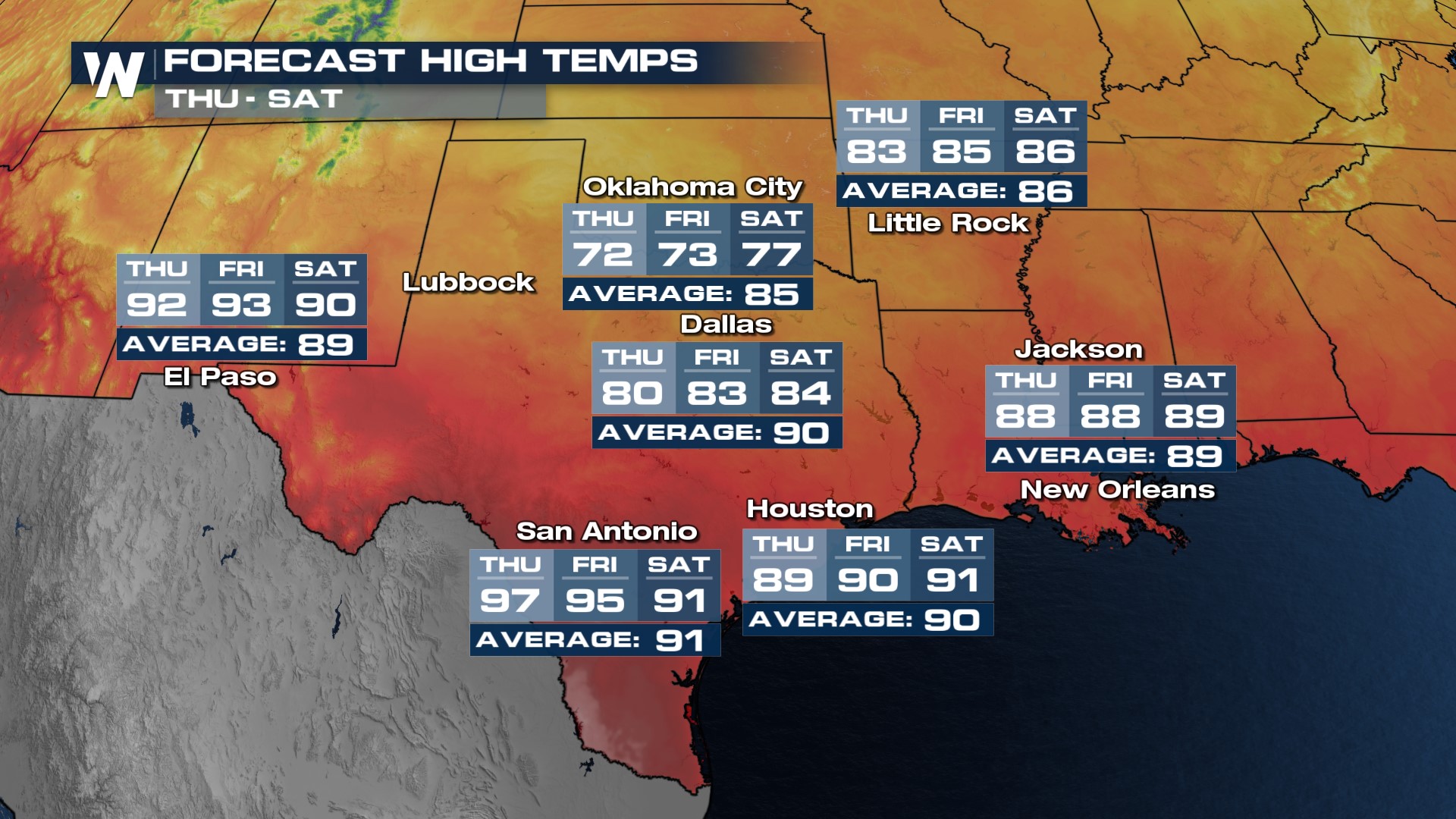 Don't get too comfy with the Fall-like temperatures, the extended forecast from the Climate Prediction Center has high confidence in warmer than average temperatures back into the forecast by mid-September.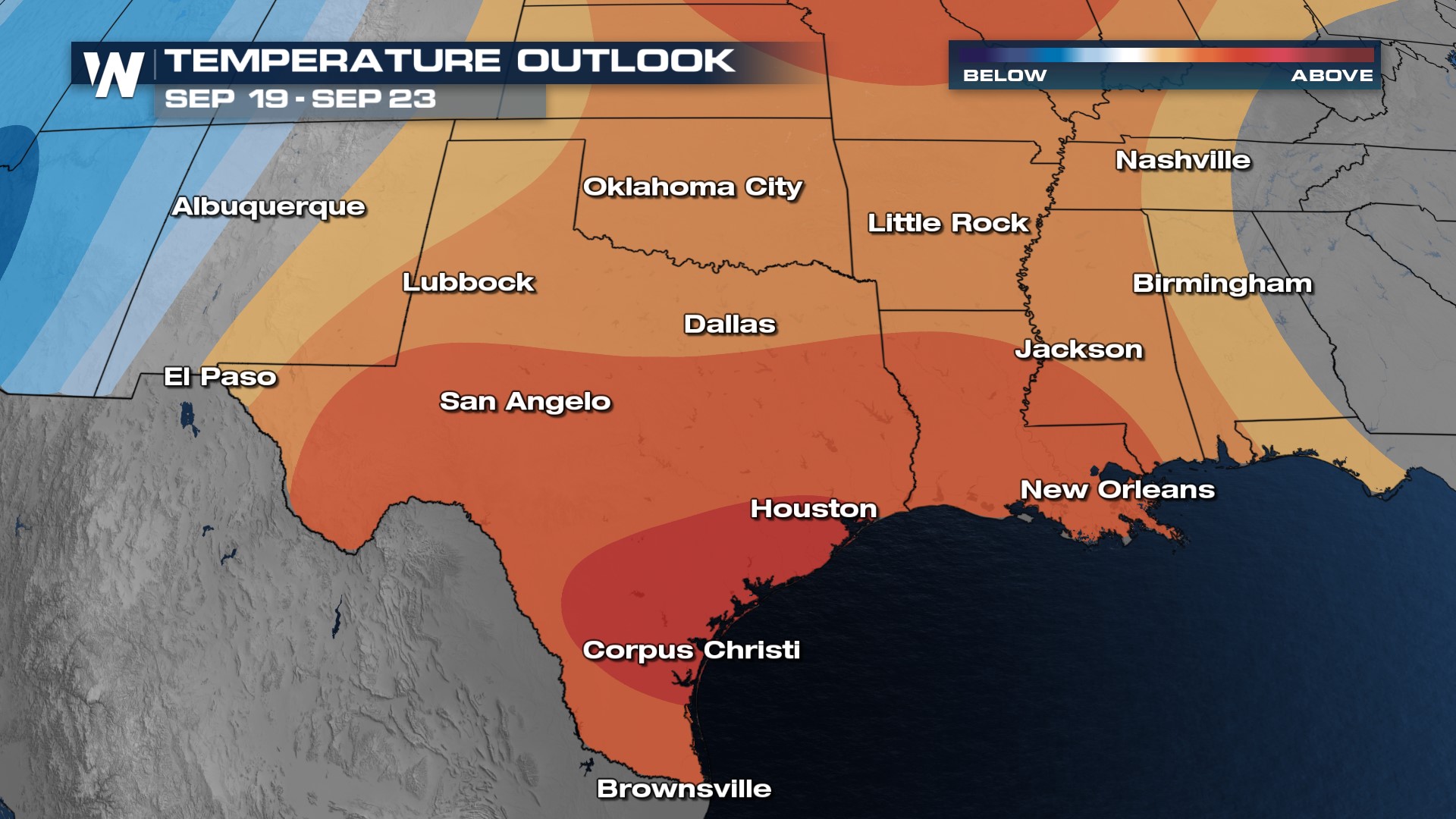 An area of high pressure started building back north through Monday and Tuesday of next week, bringing back the record potential through Wednesday and Thursday. Highs jump back into the 80s and 90s, running about 10° above average!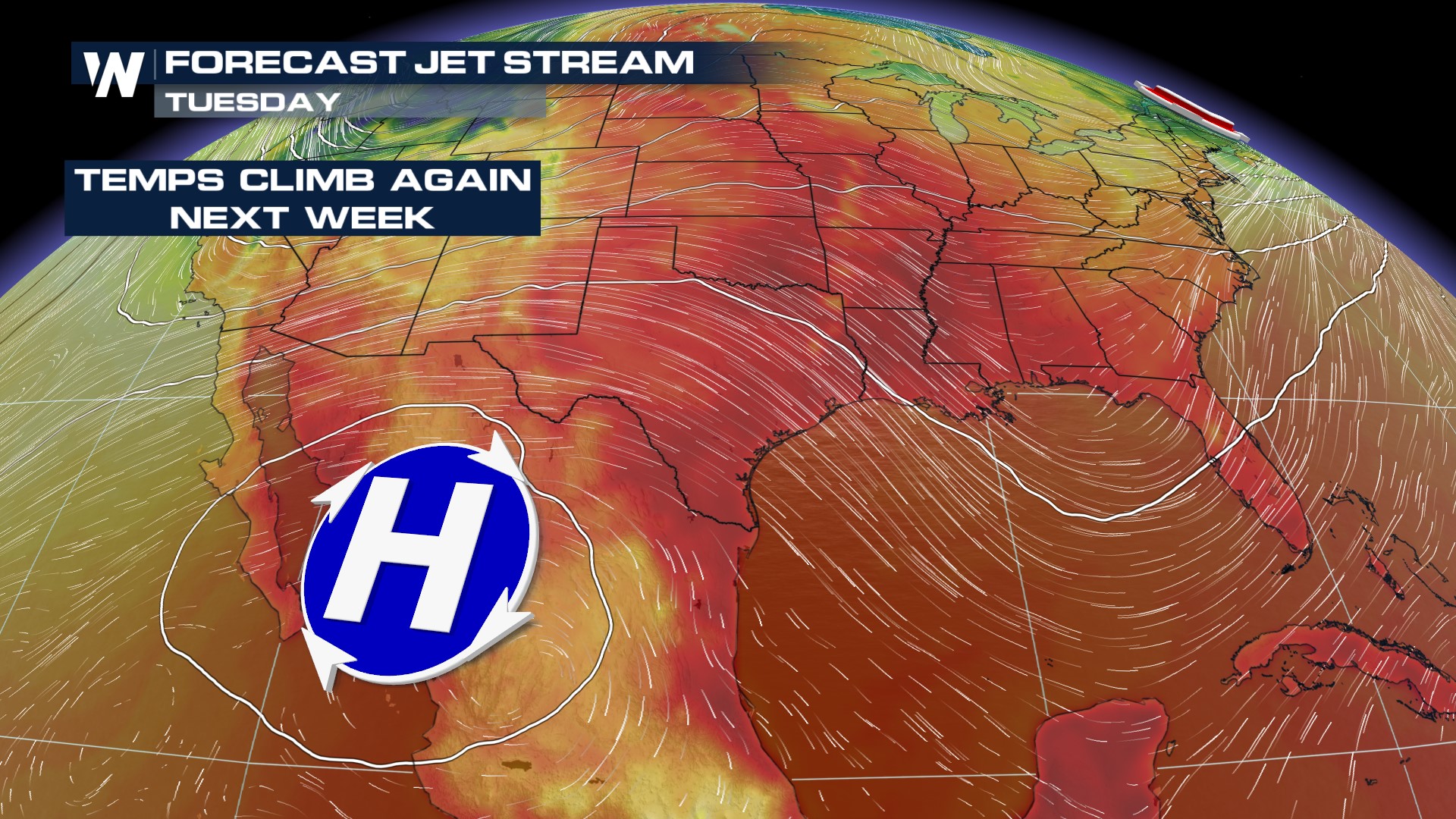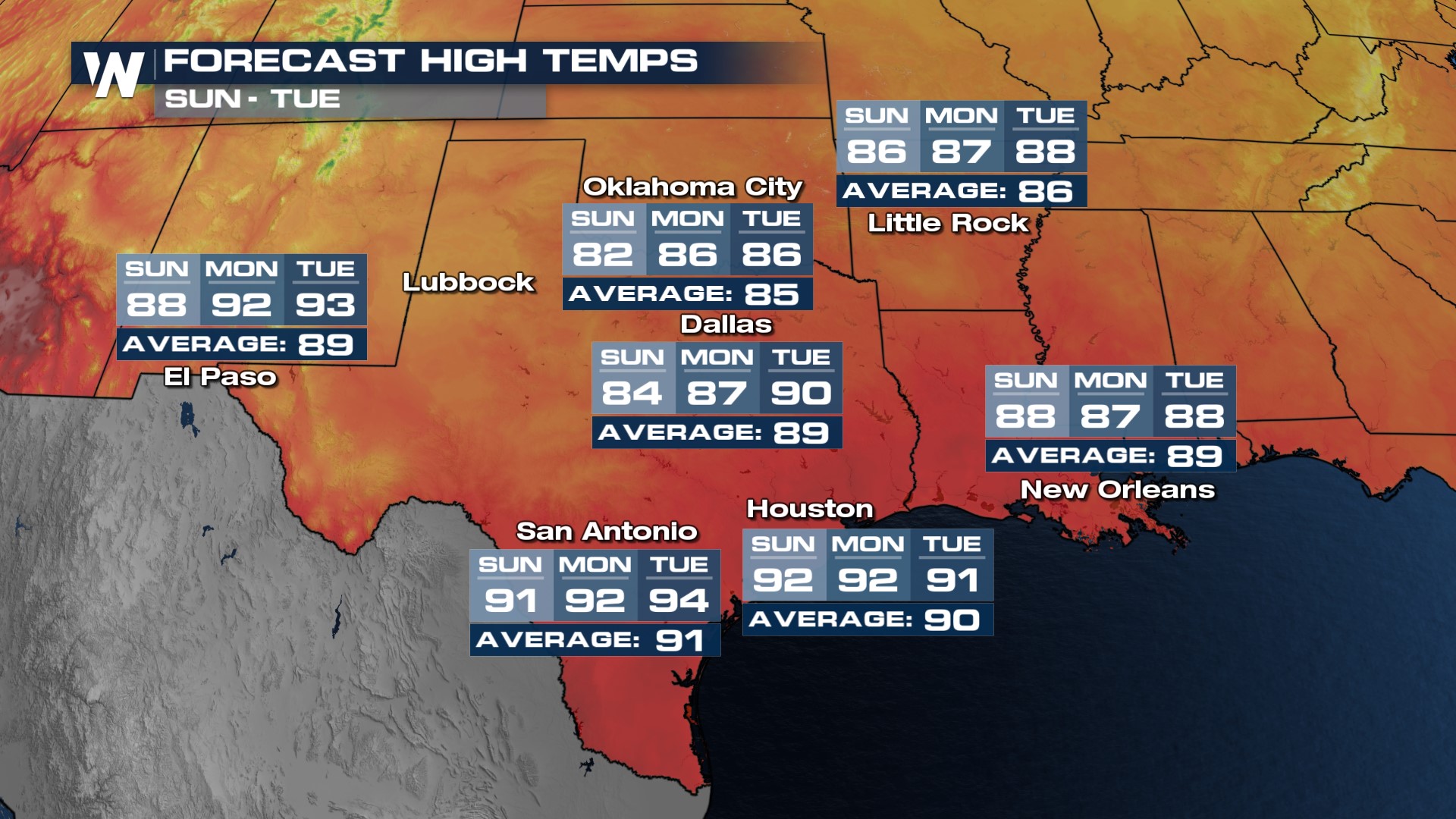 Temperatures will warm through the 80's and 90's as we enter the final week of summer next week. High temperatures in San Antonio and Austin may reach the mid 90's! You can always catch our Central Regional Forecast at :30 past the hour on WeatherNation and on our app!