The devastating wildfires in Hawaii were accelerated by Hurricane Dora's wind field that brought extreme down-sloping winds to Hawaii. A strong upper-level high pressure system in the Pacific, and Dora south of Hawaii produced a powerful wind gradient concentrated over the islands.
With two named storms in the Pacific, the question is will these easterly winds set the island up for the same scenario? There's low confidence in that, but it is something we're watching. The reason is, Greg and Fernanda, will both be weaker storms as they pass near Hawaii. Additionally, the high-pressure system isn't located north enough of Hawaii to assist in the pressure gradient like we saw last week.
The track for Greg remains to the south of Hawaii. Fernanda, on the other hand, heads closer to the Hawaiian Islands but has already significantly weakened in it's westward journey and will continue to weaken further. Gusty winds and heavy rain are possible in the islands this weekend from Fernanda, which could hinder search & recovery efforts for Hawaii.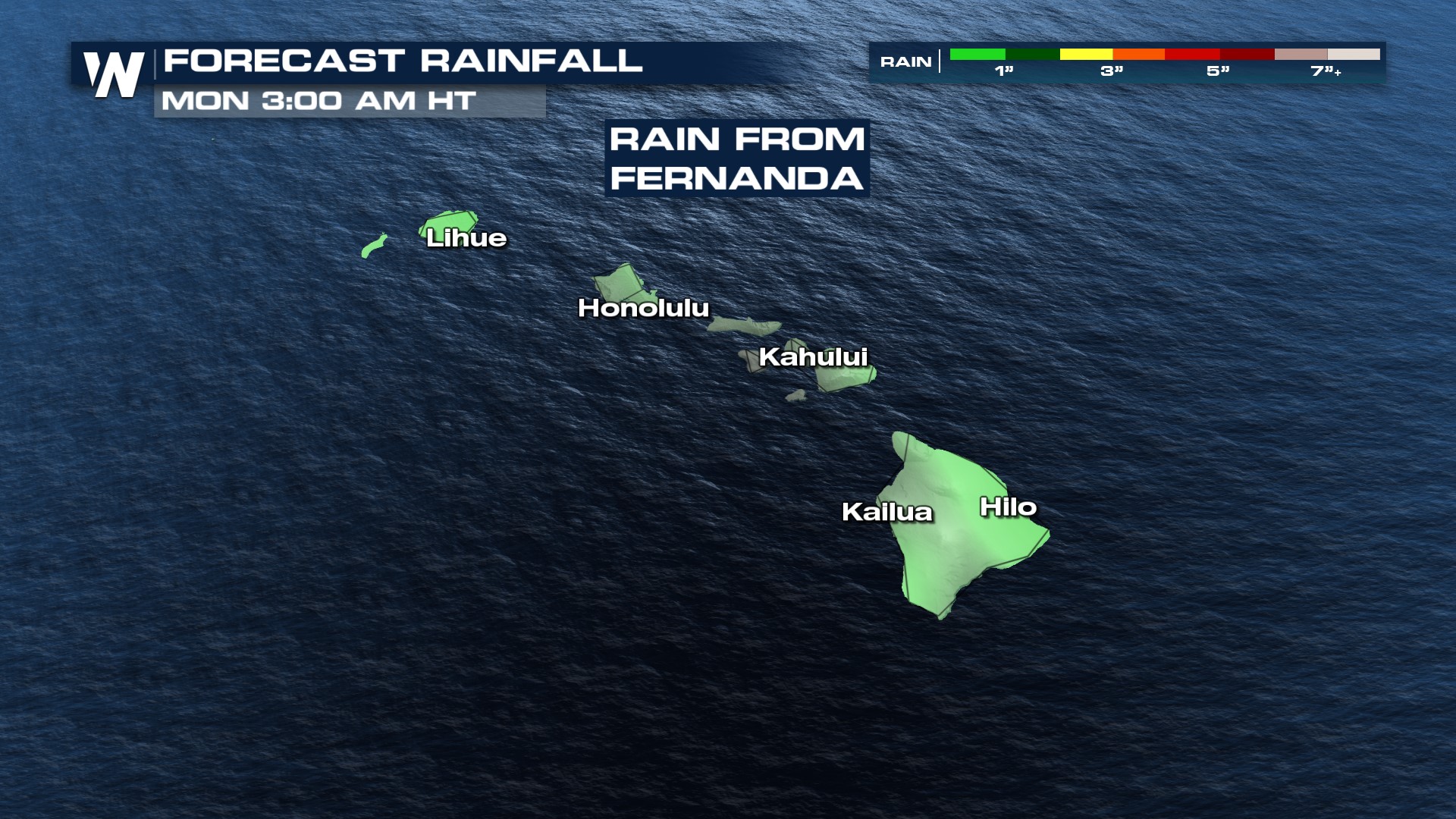 This comes after is "rapidly intensified" Sunday into Monday - increasing from a Tropical Storm to a Category 4 Hurricane in less than 24 hours. Now, the storm has done the reverse, weakening back down into a CAT 1 hurricane with further weakening expected.
Hillary formed in the Eastern Pacific on Wednesday and will impact the SW U.S. with heavy rain and flash flooding early next week. For more details on that forecast, click here.