Unprecedented heat blazed the High Plains and West on Friday, June 4th with cities shattering records and bringing an early start to the summer season. Let's look at Bismarck, North Dakota first. The city's average high for early June is around 75 degrees. The record high on Friday was 95 degrees. Yet Bismarck did not stop there. The city topped out at a whopping 106 degrees on Friday, June 4th! It was the single hottest day for Bismarck since July of 2007.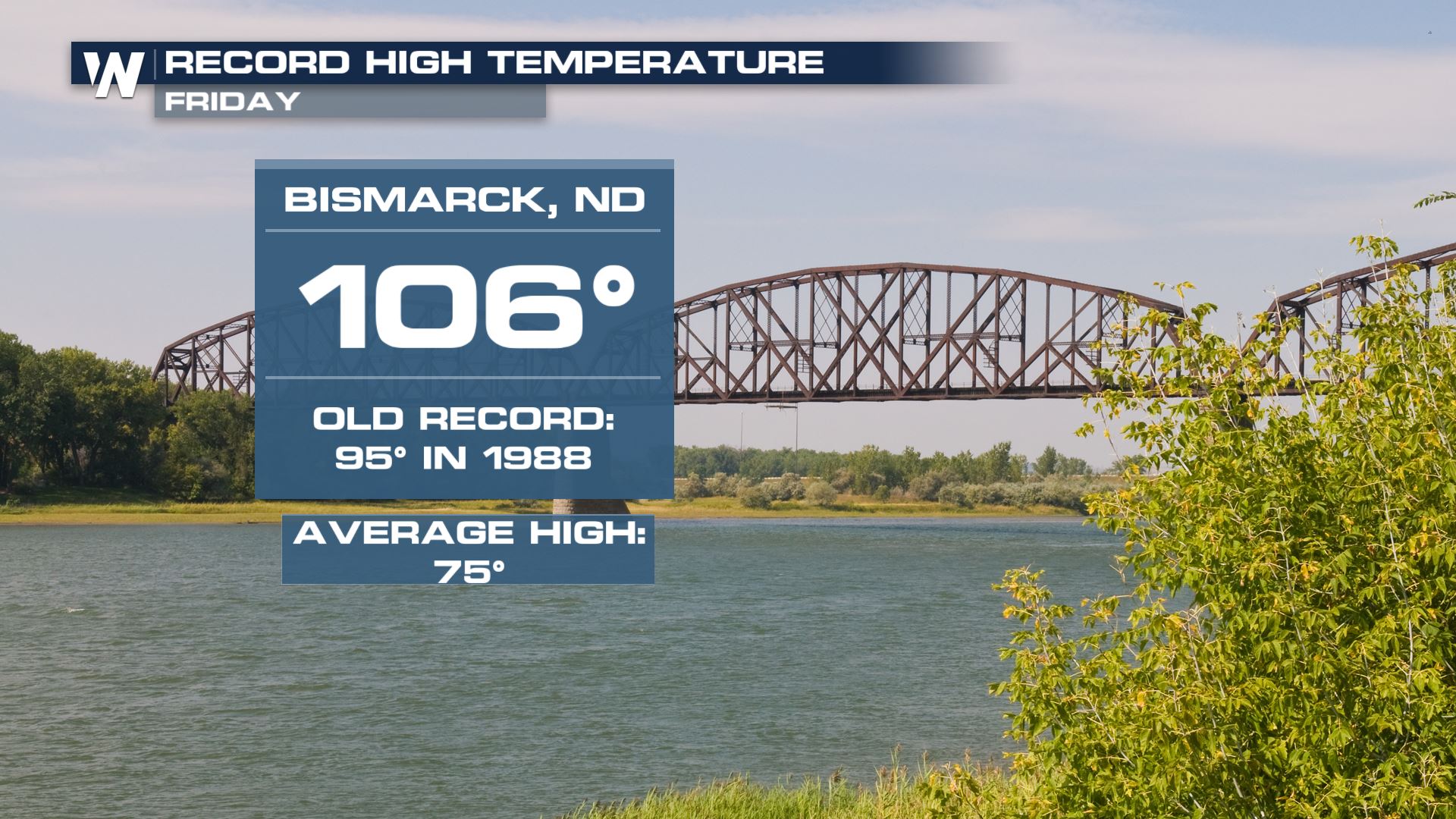 Nearby Minot, North Dakota didn't get as hot as Bismarck, but still hit 105 degrees on Friday! In fact, Minot surpassed its previous record high by 11 a.m. on Friday!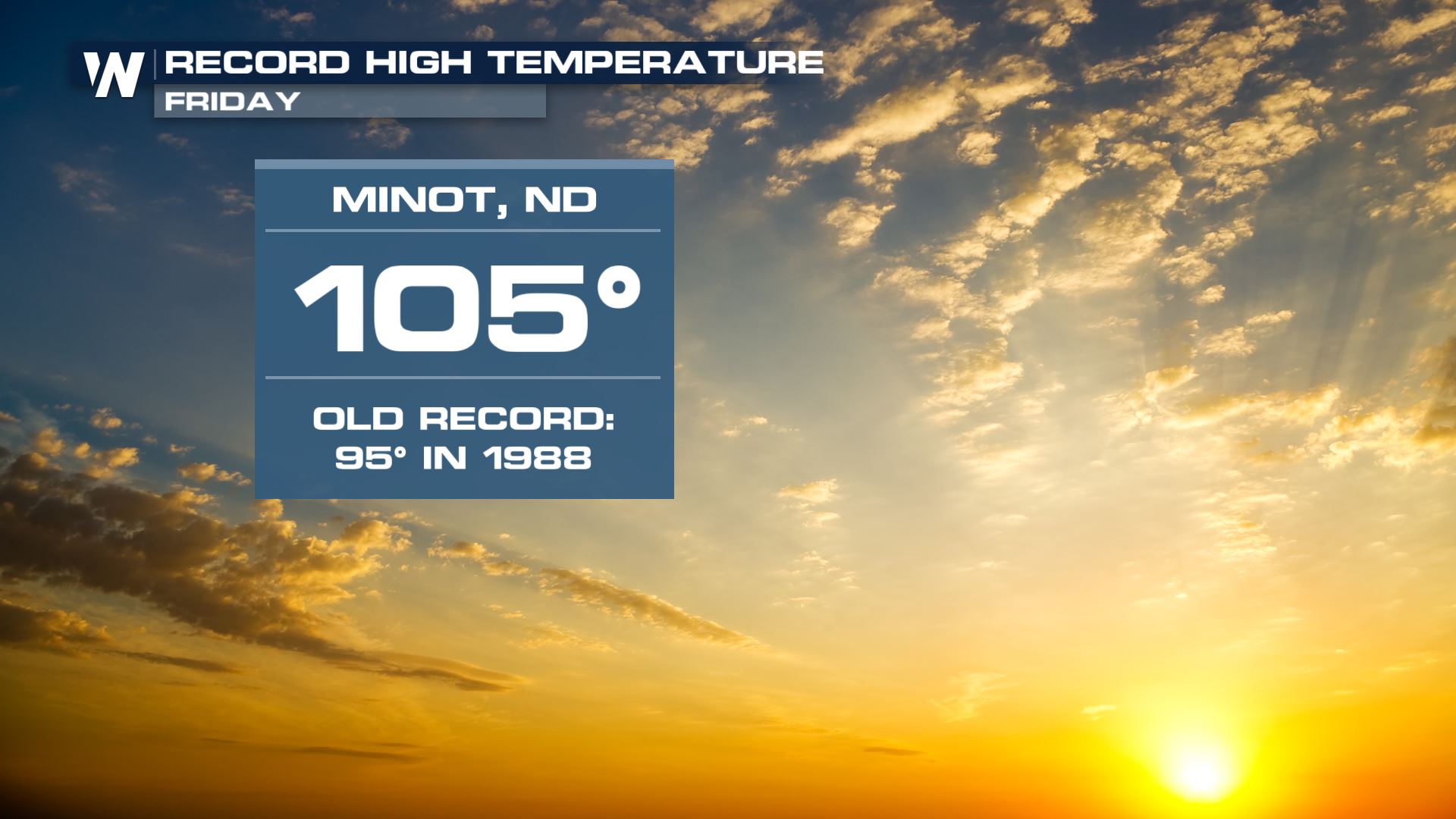 Here is a list of other observed record high temperatures on Friday: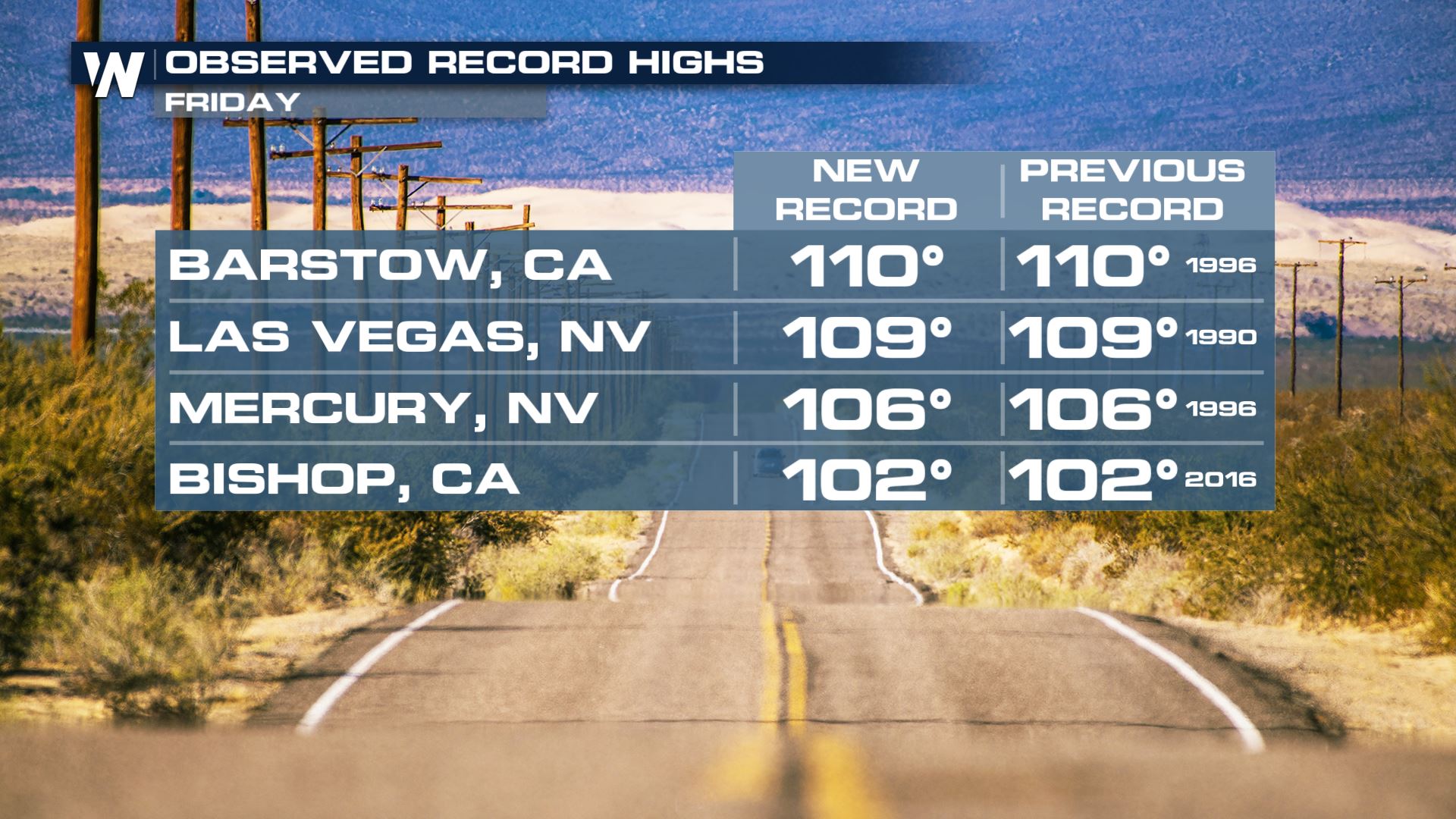 Now to the West. Salt Lake City, Utah hit the century mark on Friday. SLC hit 100 degrees which makes it the *earliest* 100-degree-day on record for the Salt Lake City area. It beat out the previous earliest 1oo-degree-day of June 5th, which happened last year! The average date for the first 100-degree-day in SLC is in early July! This was a solid month ahead of schedule.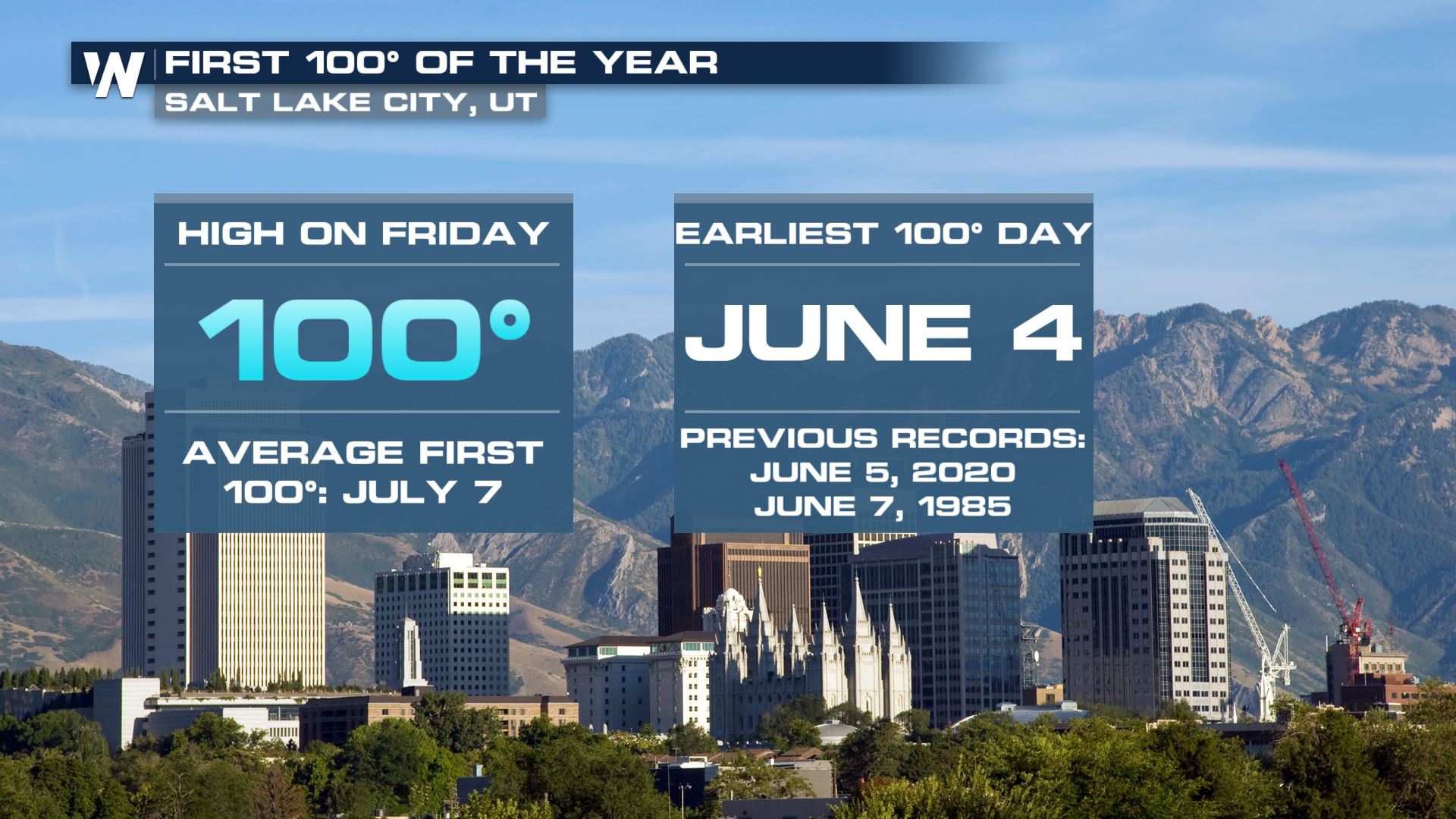 Want to learn more about the heat this weekend? Read about it in our related article below:
Related Article: Record Breaking Heat