The Marshall fire in the Denver suburbs was sparked on Thursday, December 30 by downed powerlines, quickly grew into a devastating blaze, consuming through homes and growing at a forward speed nearly impossible to keep up with.
At a press conference Friday morning, local officials reported at least 1,000 homes have burned, which was an increase from the number of homes estimated on Thursday night. Shopping plazas and local hotels have reportedly burned as well. Fire officials were able to survey the damage from the air on Friday, estimating the fire at 6200 acres.
Winds were incredibly strong throughout the day in and around this fire. When it started, the winds gusted to 115 miles per hour in the Arvada area of Colorado. A high wind warning was in effect at the time. Because of the heat the fire gave off, the fire's own environment was created, swirling winds and leading to erratic fire behavior that continued past sundown.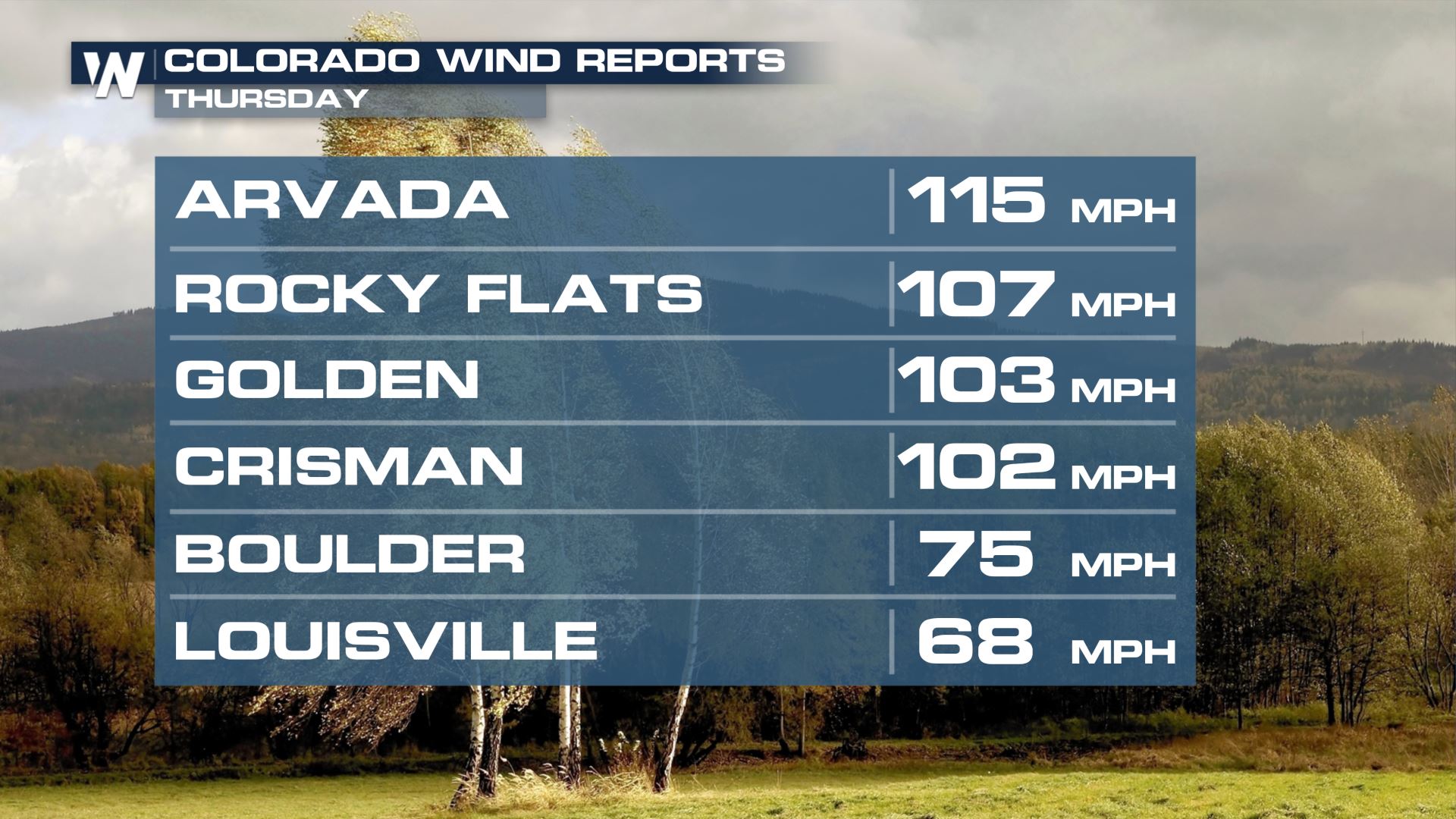 People in the towns of Louisville, Superior, and Broomfield were evacuated. Several evacuation centers were set up for displaced residents. Tens of thousands of customers experienced rolling black outs. Towns in the area are now under boil-water advisories due to water pressure. Smoke has diminished as the fire is now smoldering, with no active spread.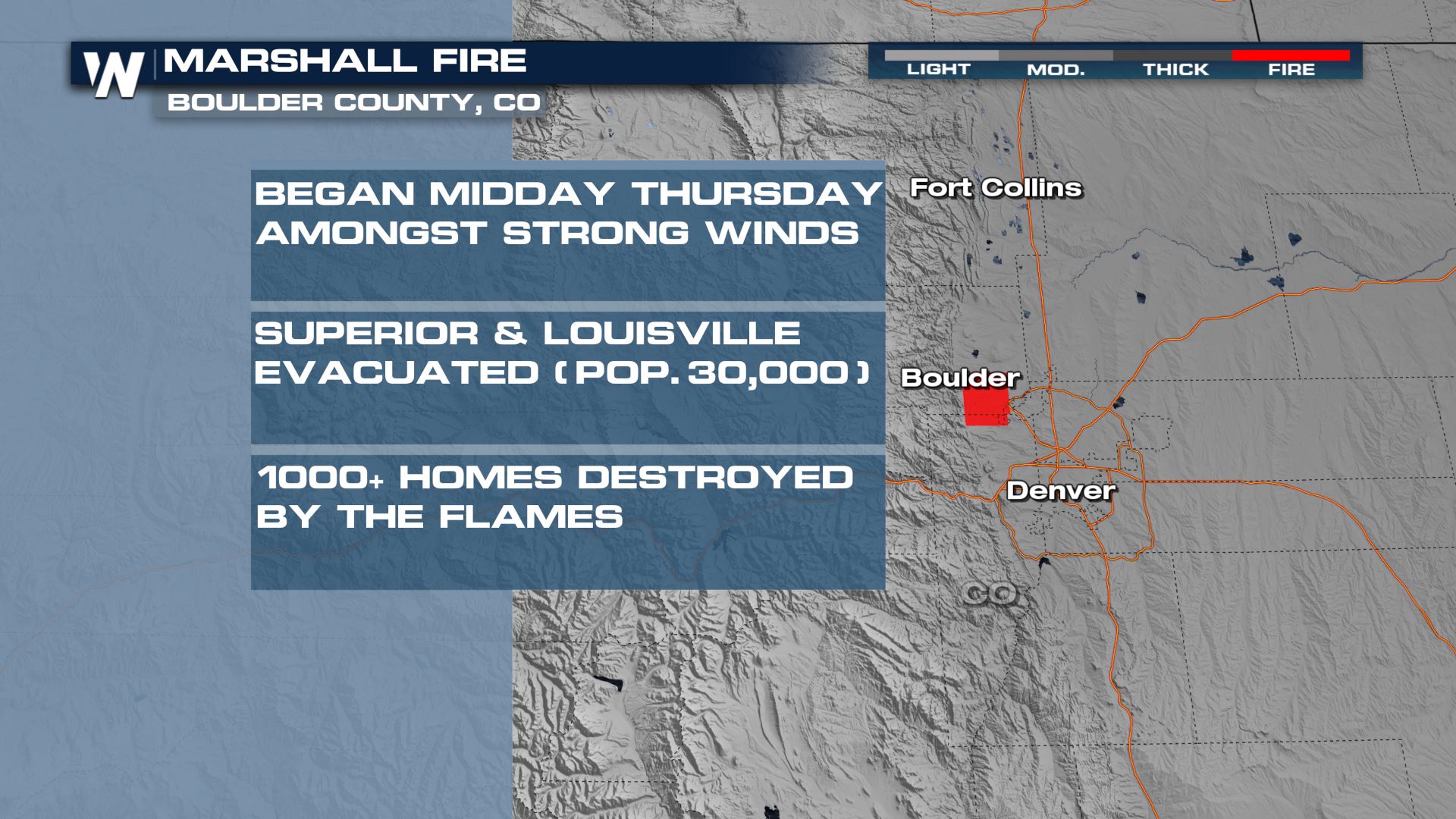 Colorado Governor Jared Polis has issued a State of Emergency because of this fire in Boulder County, Colorado. Doing so allows all available resources to pour into this region in order to help. The local Denver, Colorado radar picked up on a huge plume of smoke throughout the course of the day Thursday and Thursday night.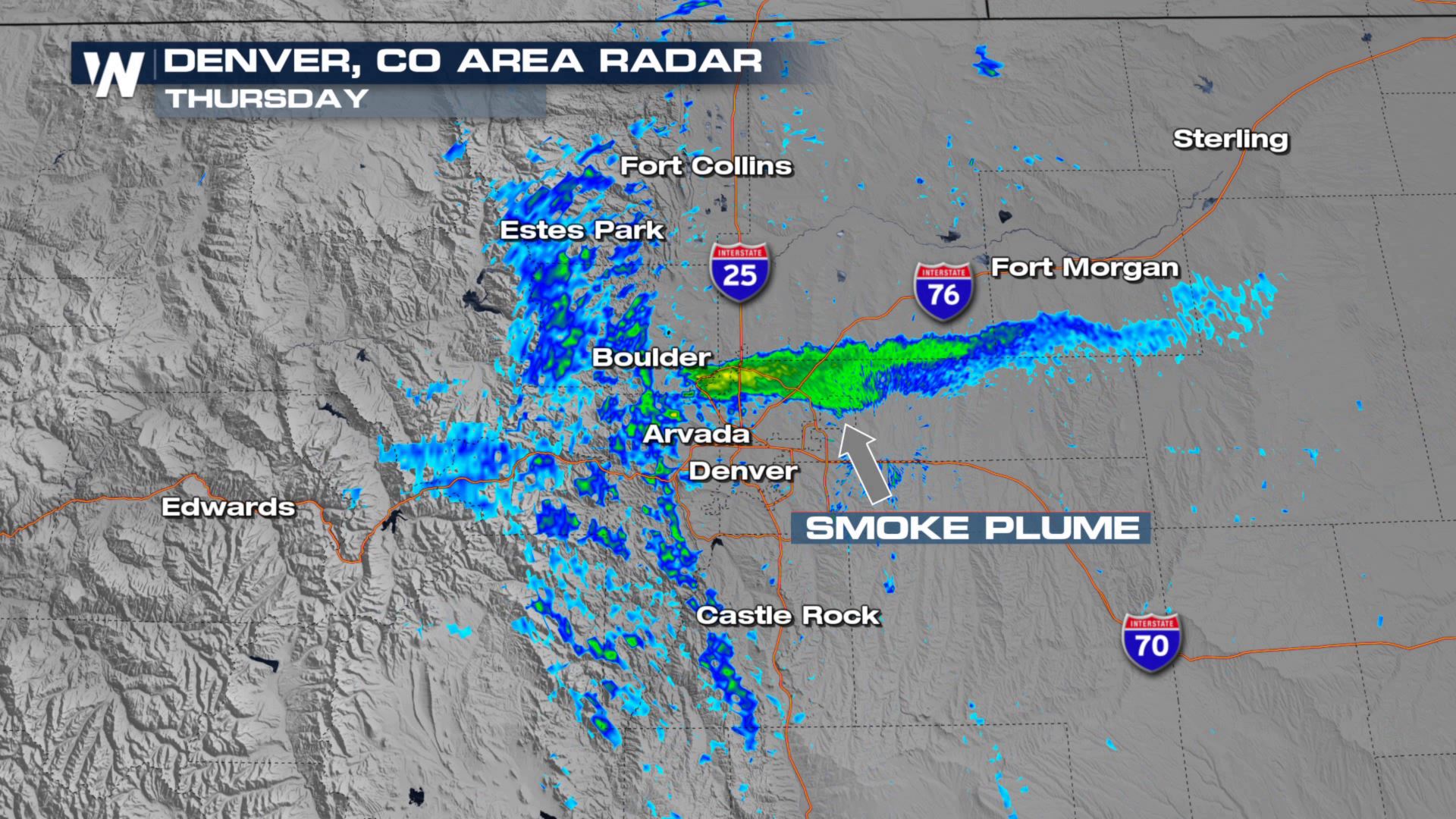 Snow will eventually develop, however a little too late after this fire has already torn through hundreds of homes. Stay with us as we update you regarding this developing story.