24 HOUR RAINFALL TOTALS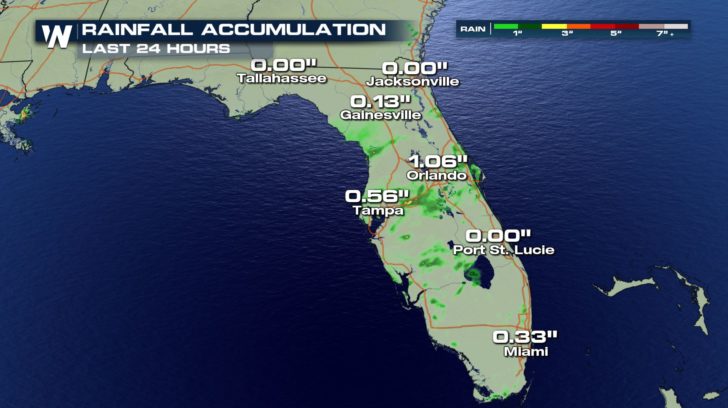 Rainfall totals have been on the higher side throughout the state of Florida where Orlando has reached over an inch of rain within the last 24 hours. Tampa has also received over a half an inch of rain within the last day. Throughout the last 72 hours, rainfall totals have exceeded over 5 inches for many cities around the peninsula.
FORECAST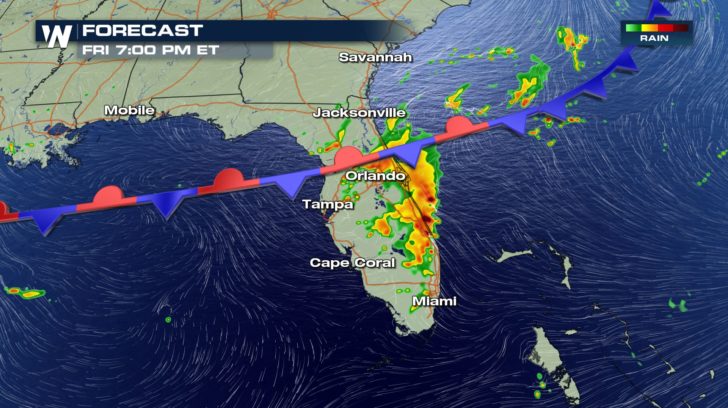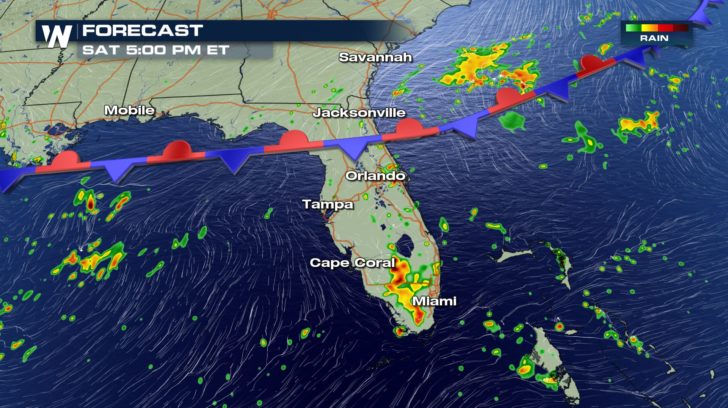 Most of the heavy rain will be occurring during the afternoon and early evening hours due to these storms being heat driven. Our overnight hours will be much calmer, but expect more rain today and into our Saturday!
RAINFALL FORECAST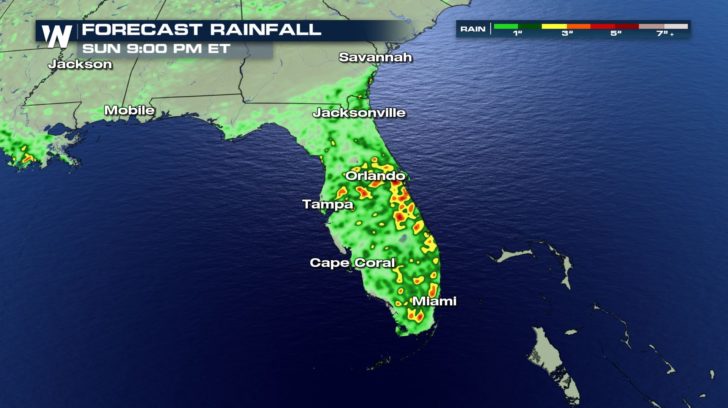 Rainfall totals over the next 48 hours will be on the higher end where some cities could receive an additional 5 inches of rain. Expect more ponding on the roads and minor flooding to occur. Remember if you see water in the roads "turn around, don't drown." You never know how deep that water actually is or what is going on beneath those waters.
LONG TERM FORECAST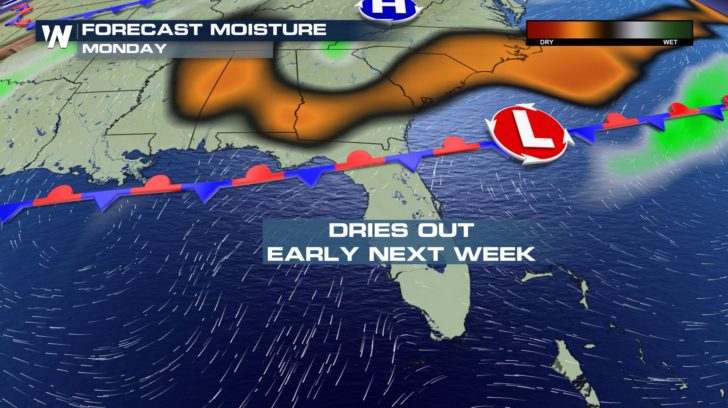 Some good news is in the forecast! By early next week, much of the moisture will be drying out. We shouldn't be stuck with the rain for too much longer.