After records were broken this past weekend and Tuesday in the western United States, the heat will begin to break down as a trough of low pressure moves into the northwestern United States.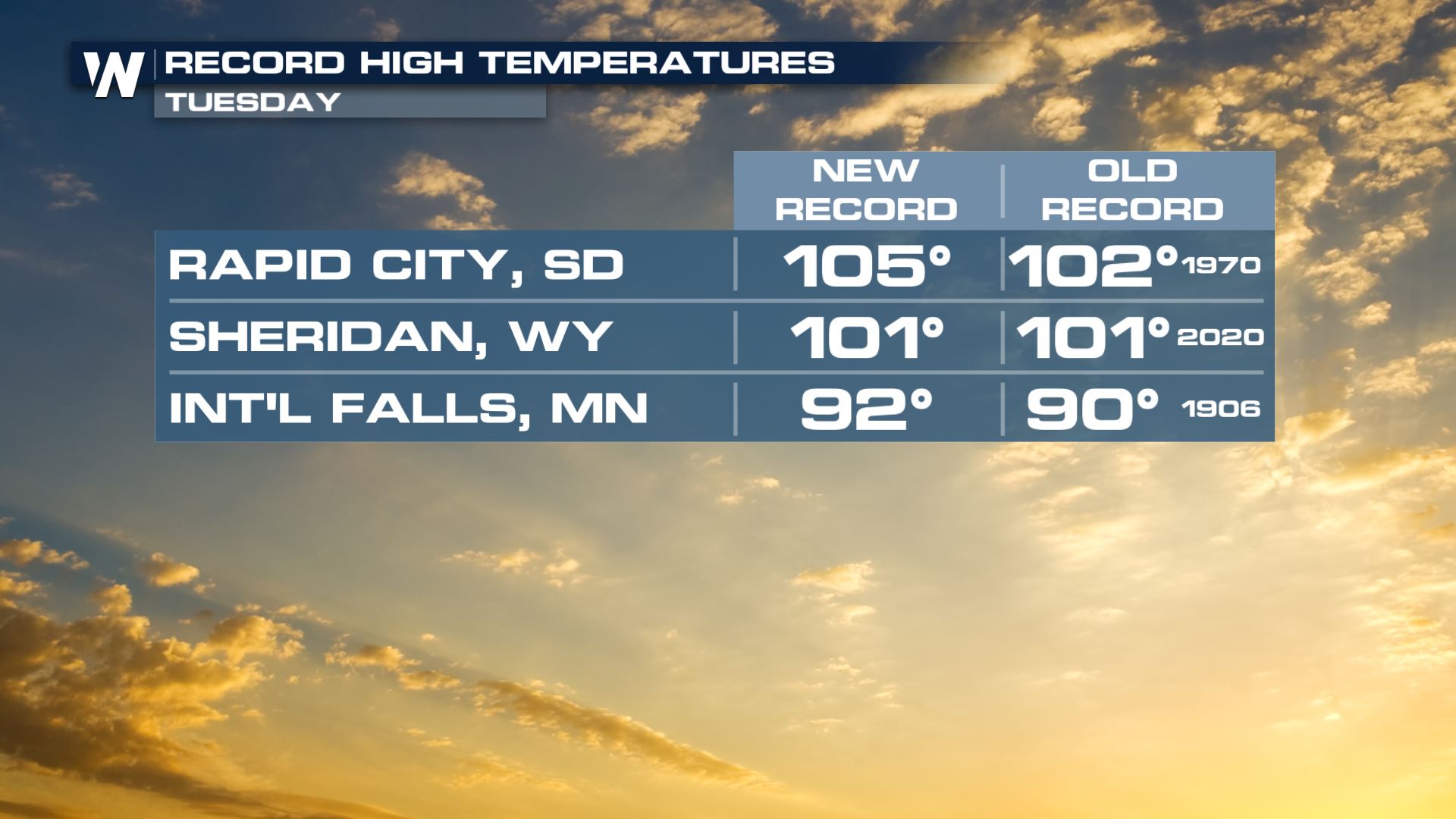 Northern Rockies
Heat alerts have been allowed to expire across the northern Rockies. High temps today will be about 10 - 15° cooler than the past few days.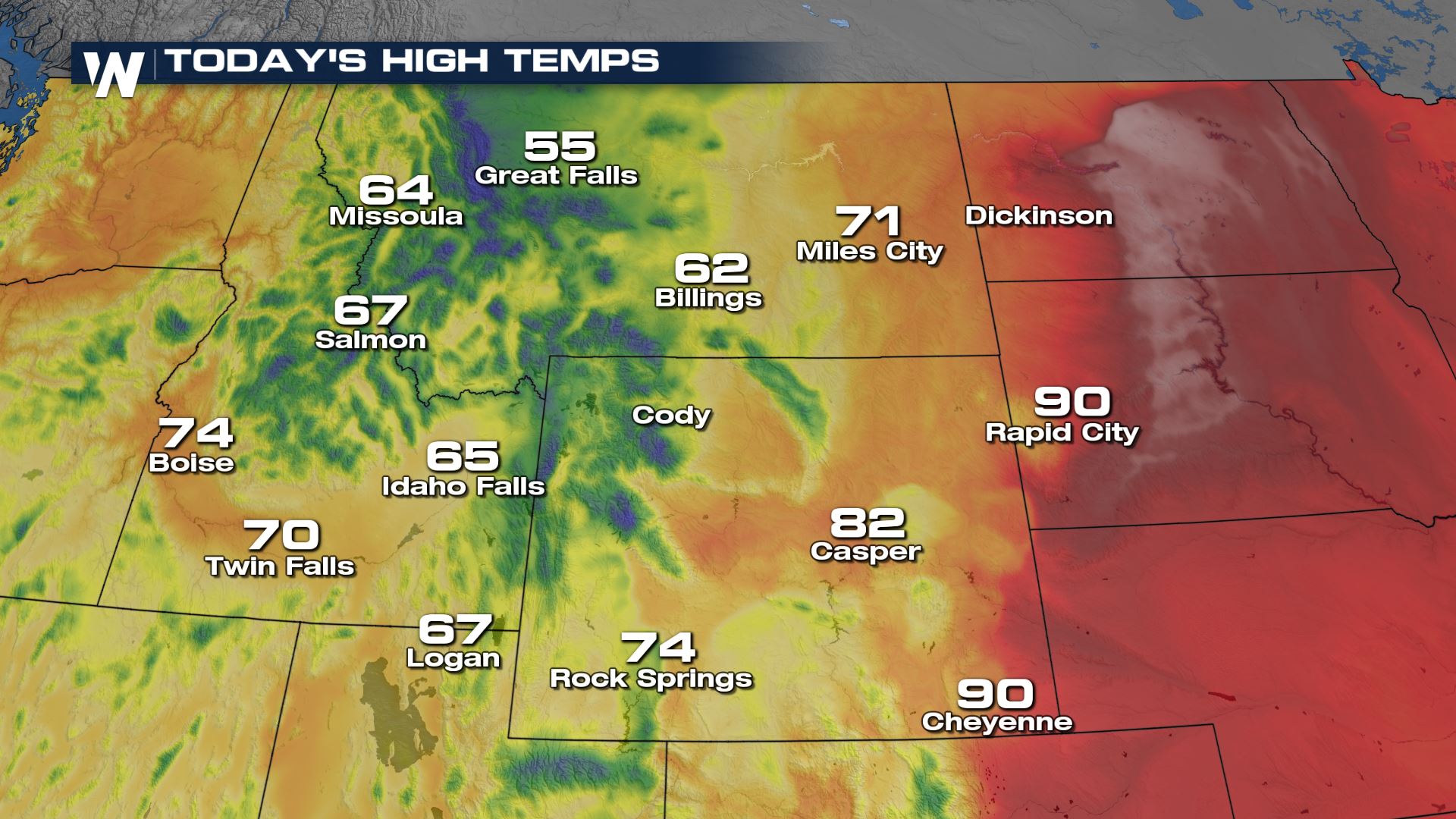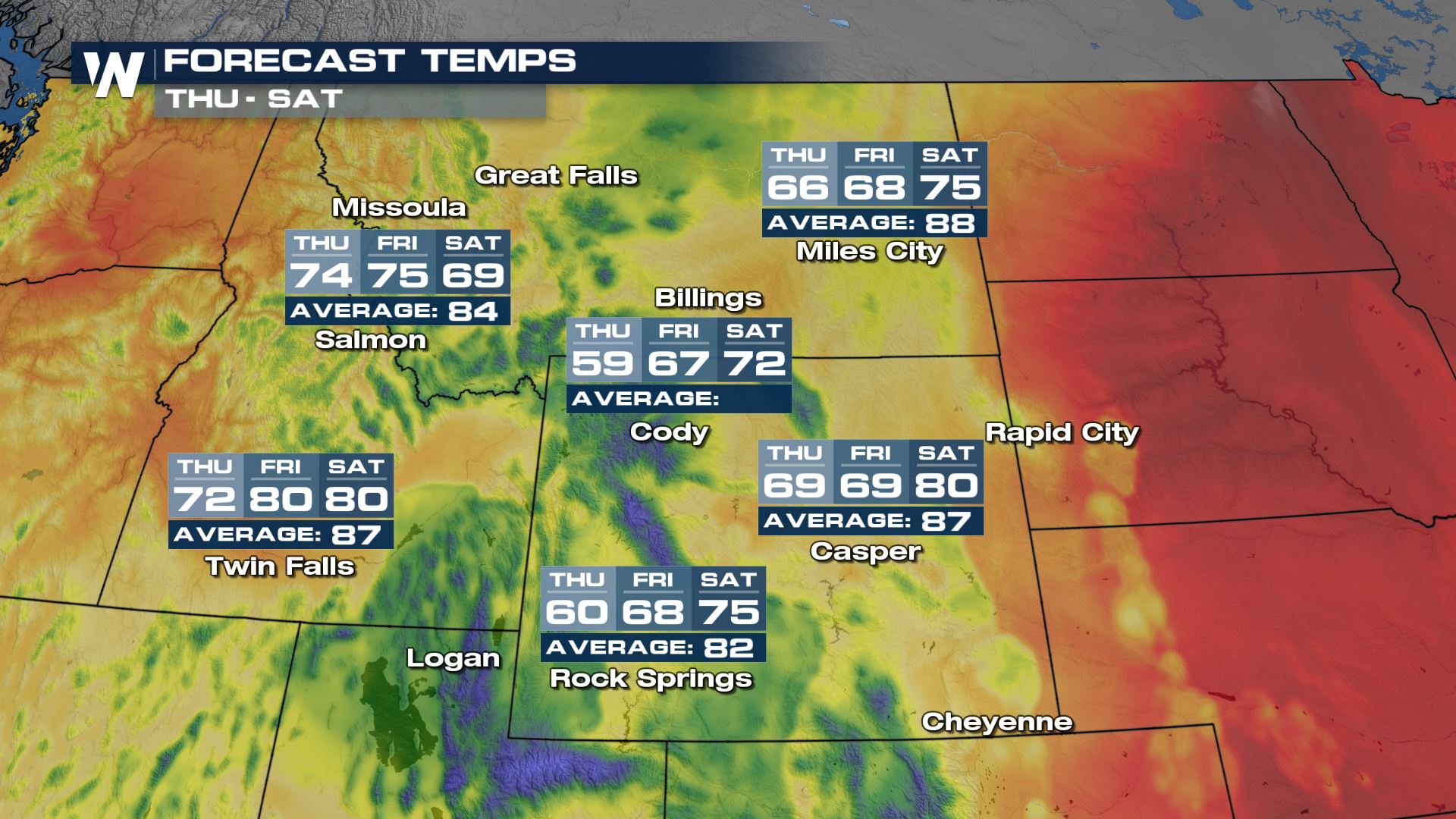 We stay cool through the end of the week. Some of our models are indicating the potential for snow in the Tetons by Friday night.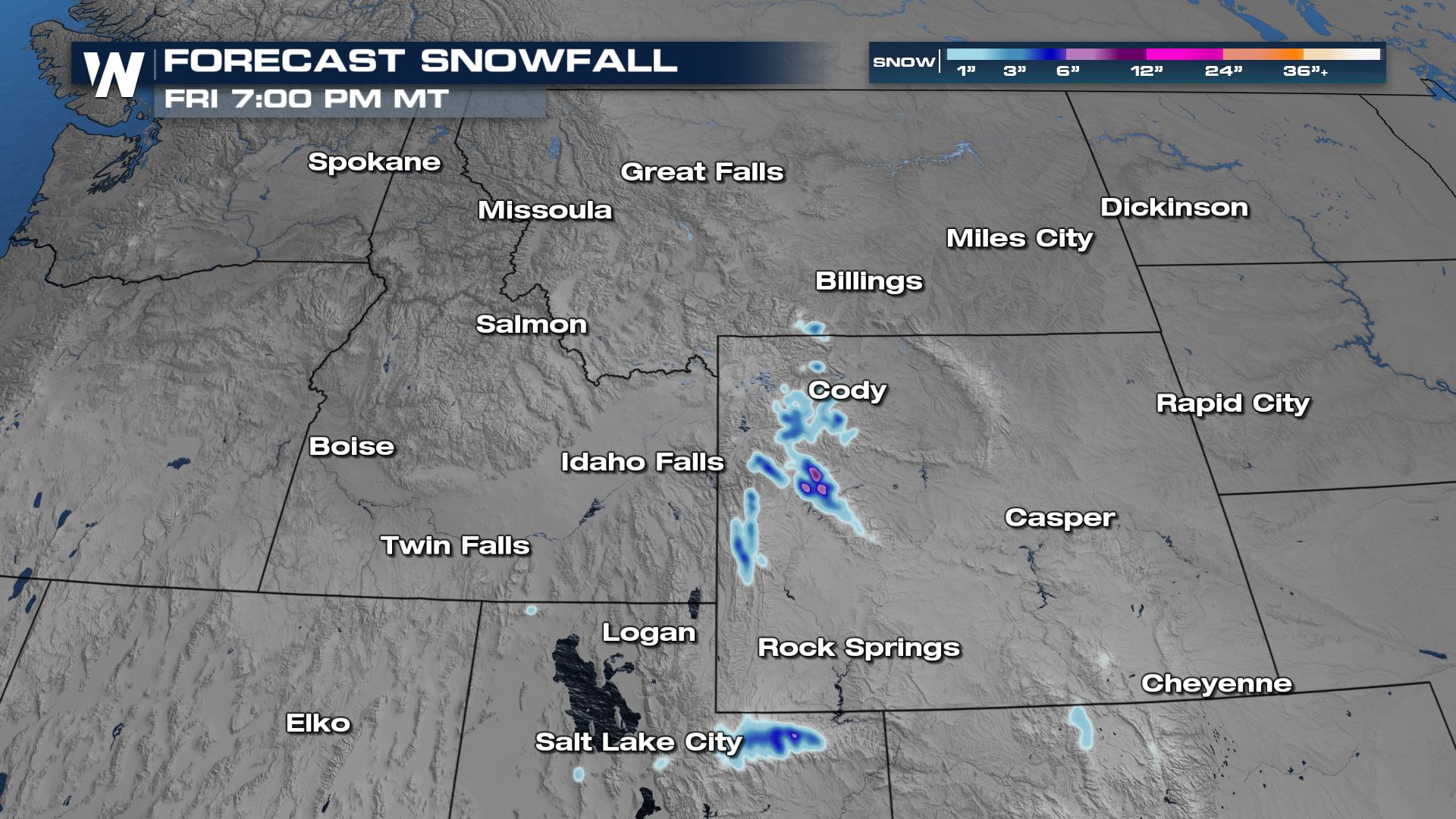 The long range forecast is showing below average temperatures through the start of next week.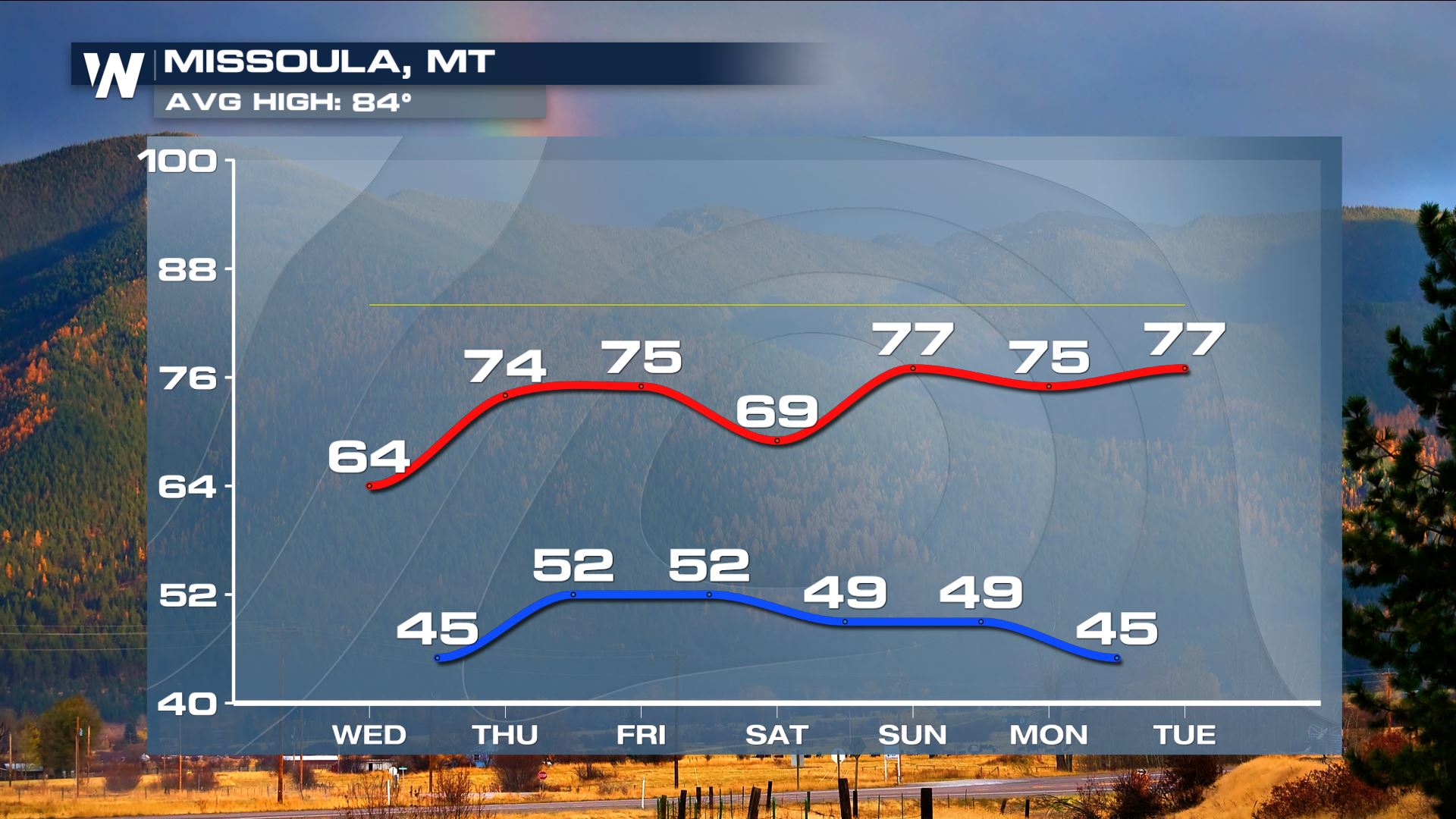 Southwest
We are cooling down across northern California, with central valleys our warmest spots.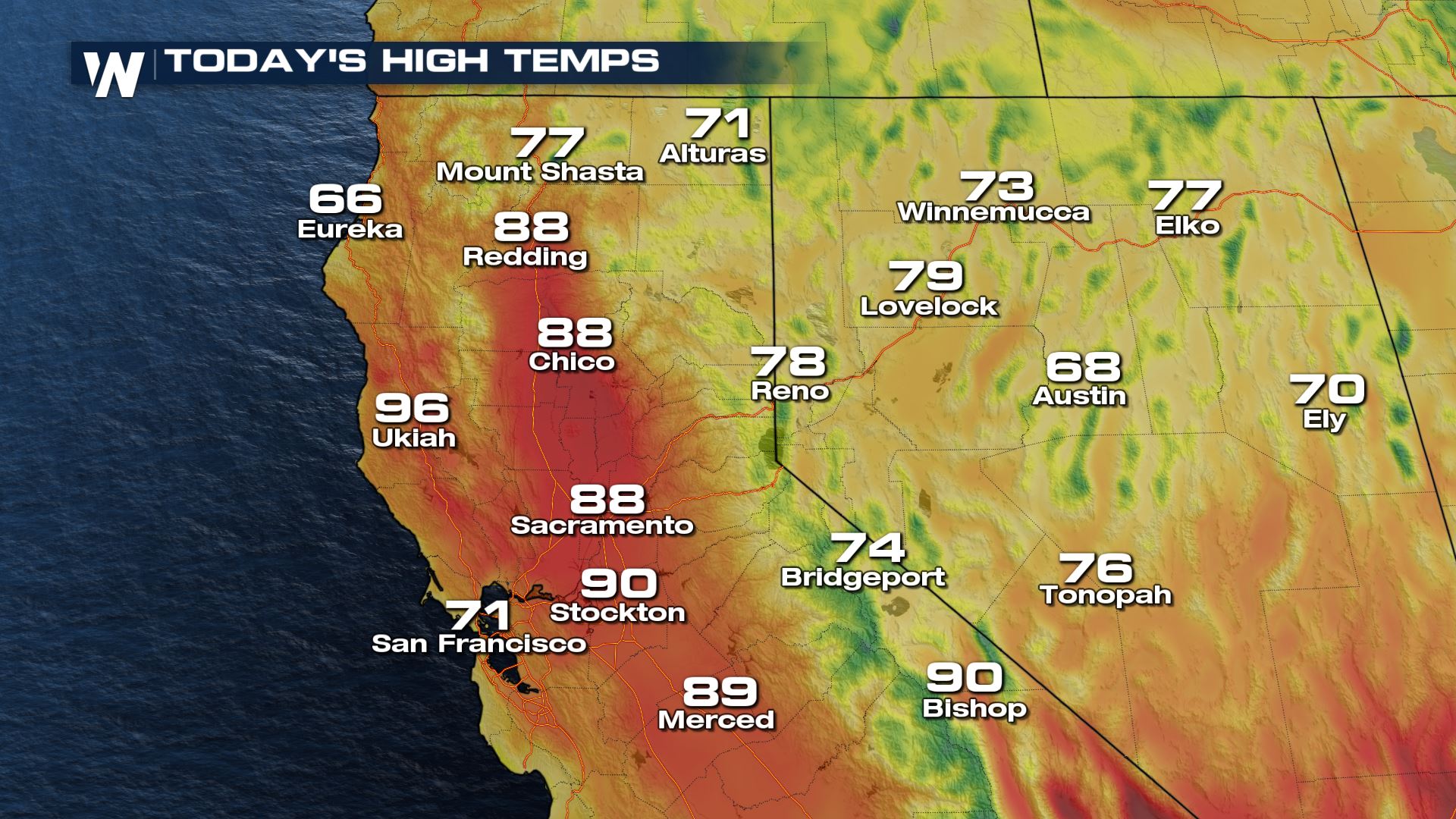 We stay about 15-20° below average through the start to the weekend. The cooler air should help firefighters continuing to fight the wildfires burning in northern California. Even though we aren't expecting any rainfall, the cooler, more moist air will help.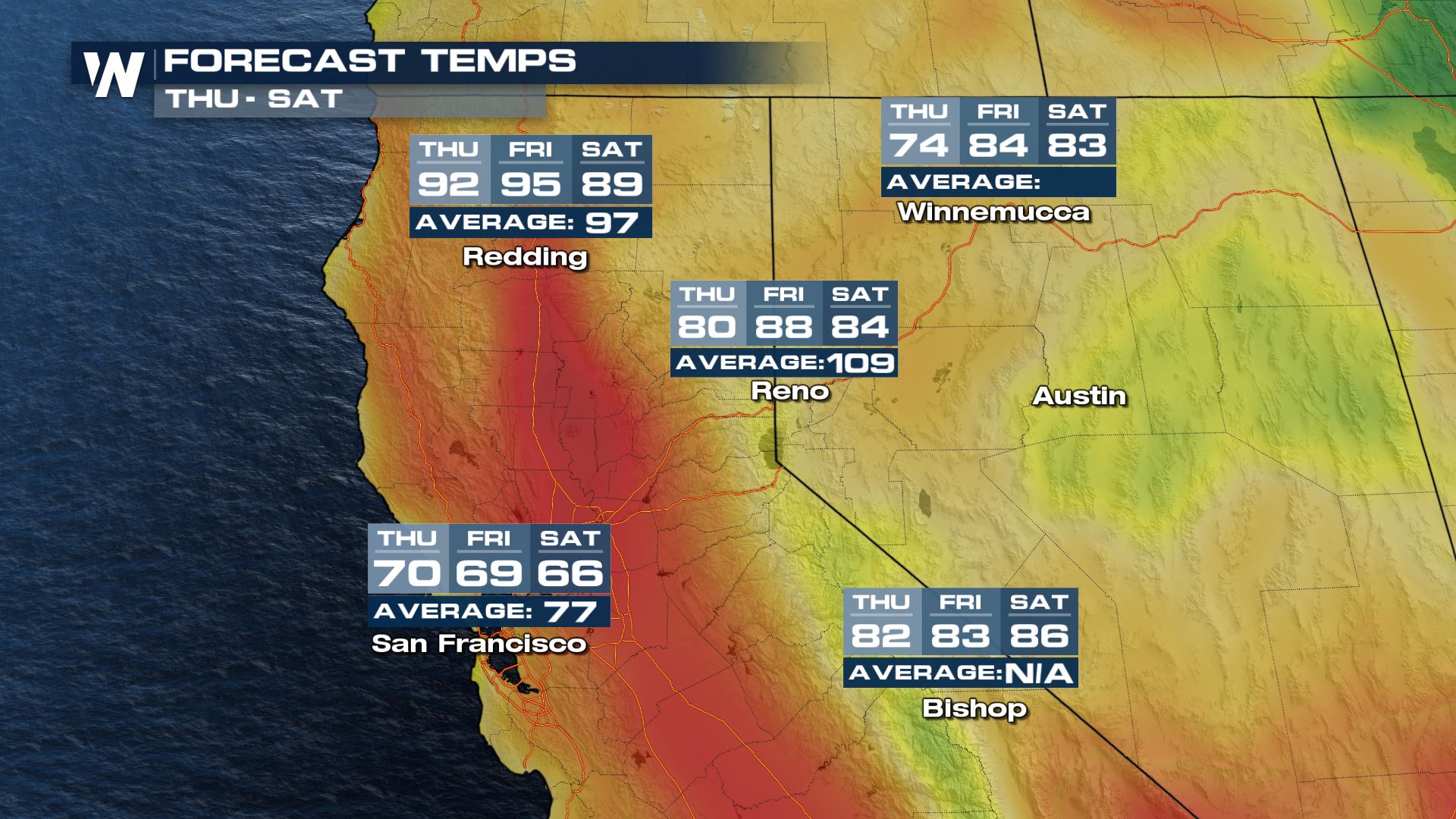 Temperatures are well below average in Reno for the next few days, gradually warming back up into the weekend.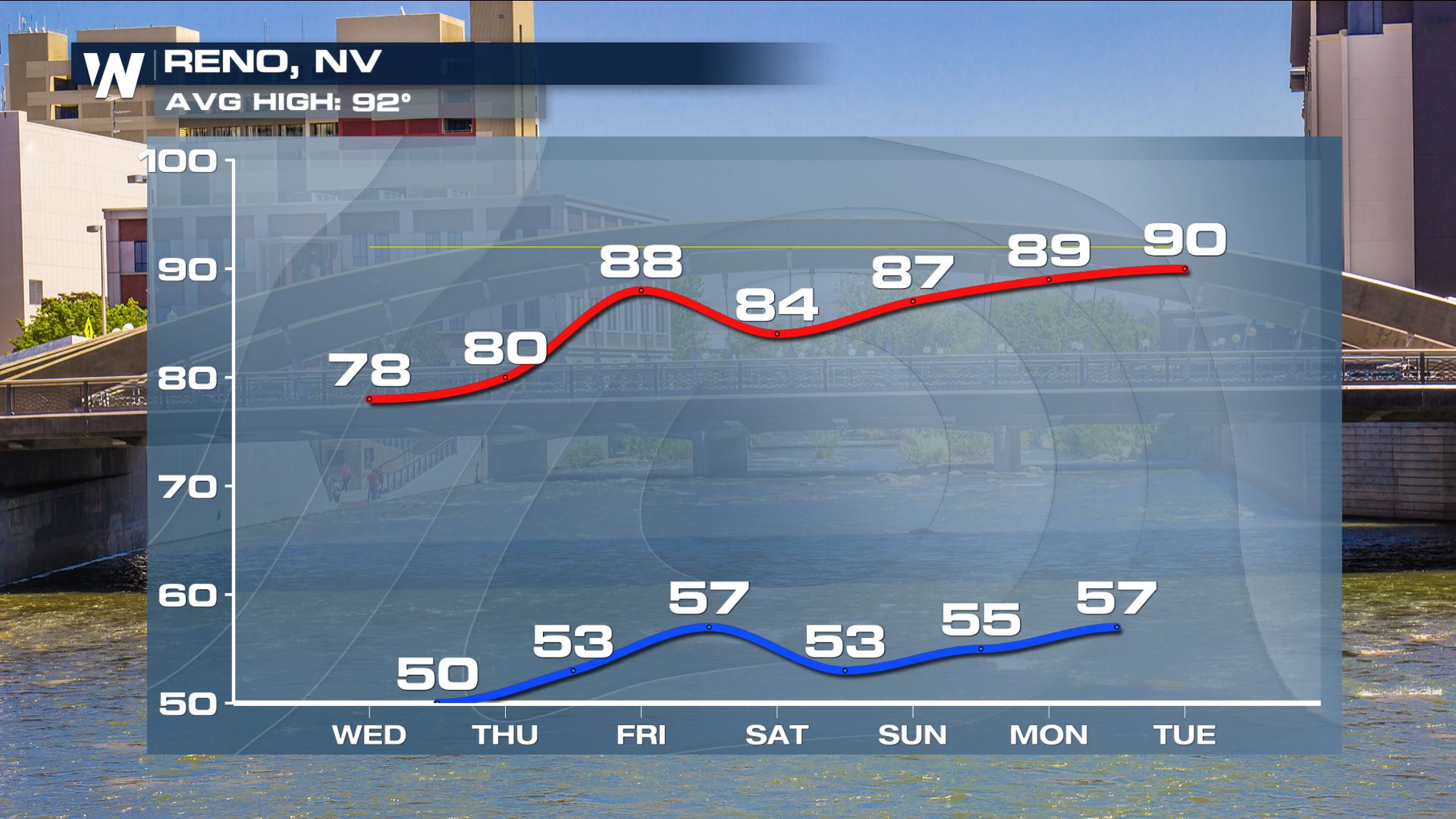 For more on the cooler weather, join WeatherNation for your top weather headlines and for the western regional forecast :50 past the hour.