A low pressure off the coast of the Pacific shores continue to bring in some moisture and intensifying jet stream wind to aid the severe weather chances for this afternoon. All areas shaded in the light green could see thunderstorms but the severity increases in the marginal outlined area. The storms could contain small hail and strong wind.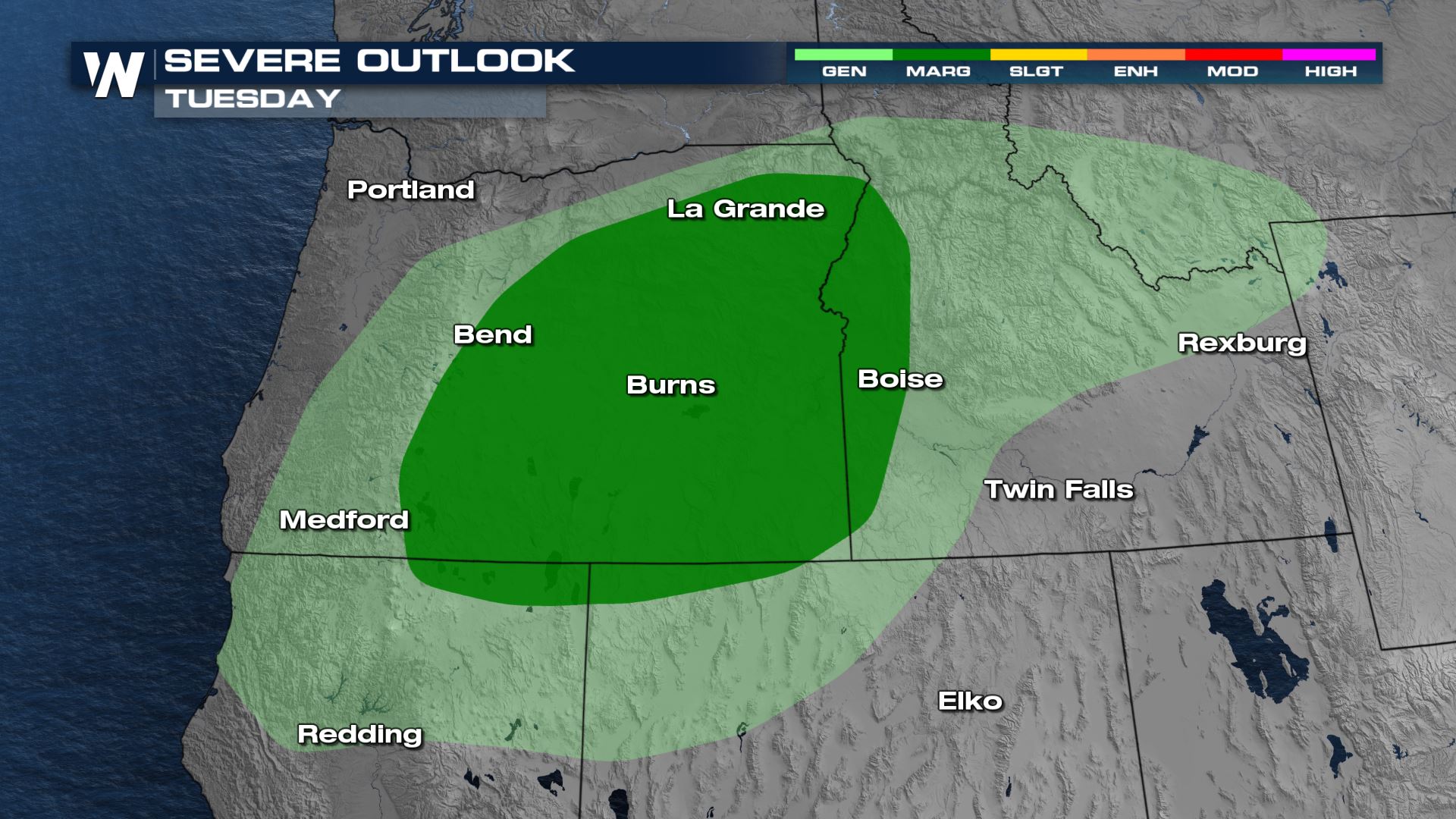 This is where the dry thunderstorm risk becomes a factor in the forecast. The rain may evaporate before it reaches the ground while cloud-to-ground lightning occurs. This could create a wildfire risk throughout Organ.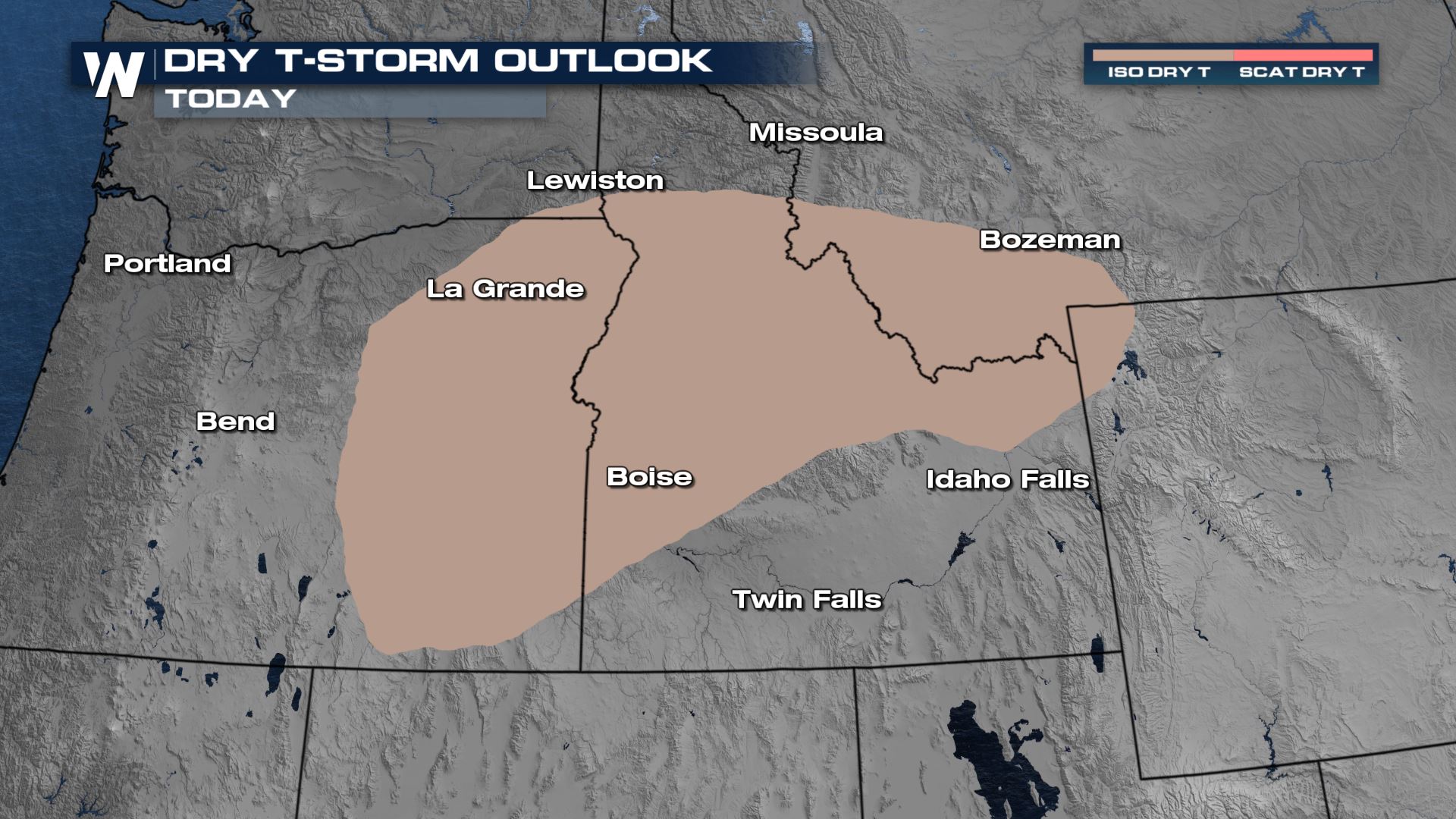 Storms for fire up during the afternoon and evening hours. Storms look to linger into the overnight hours but the severe threats are minimal overnight.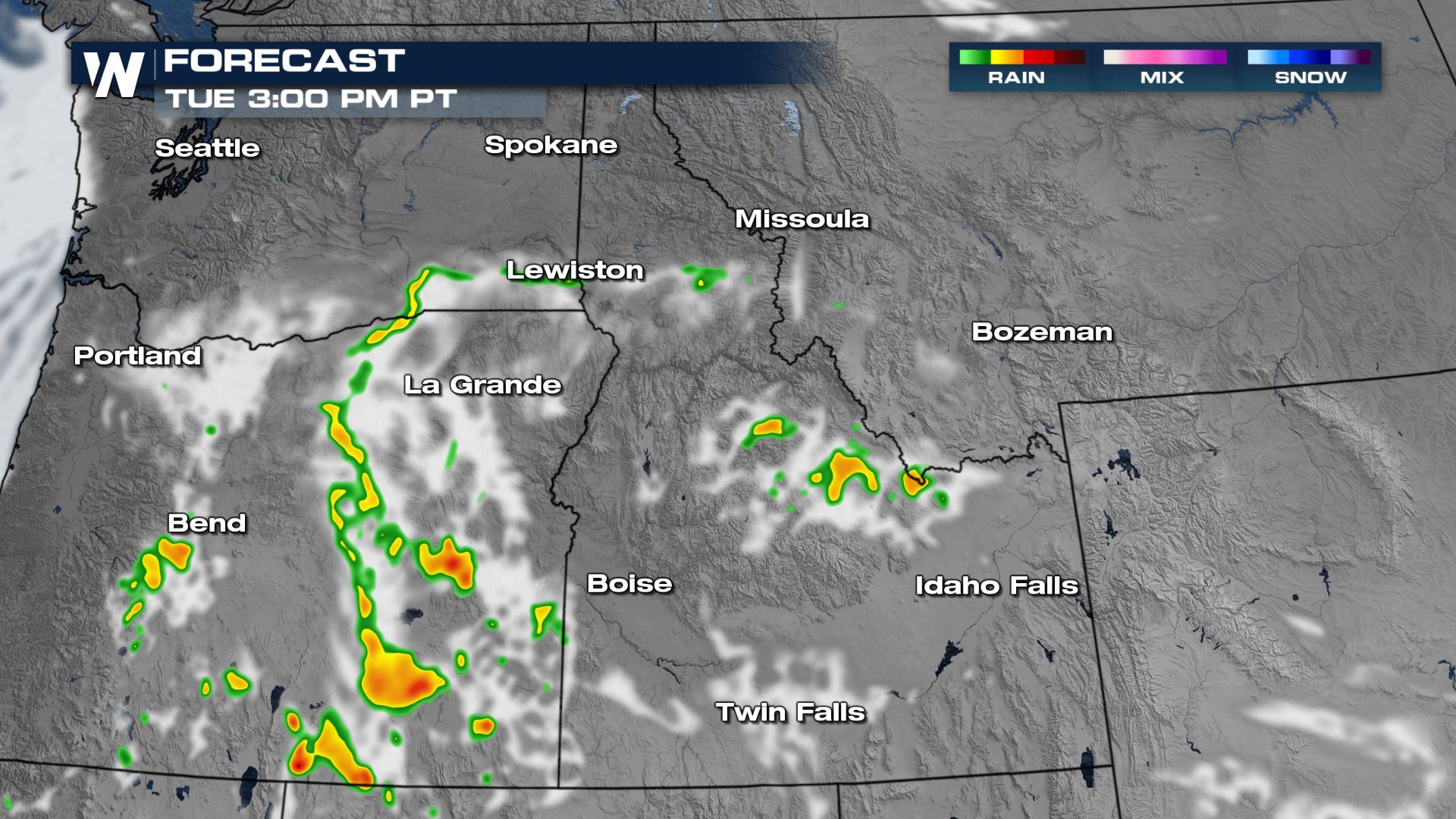 Temperatures are still forecast to be hot this afternoon so the rain may evaporate in some locations.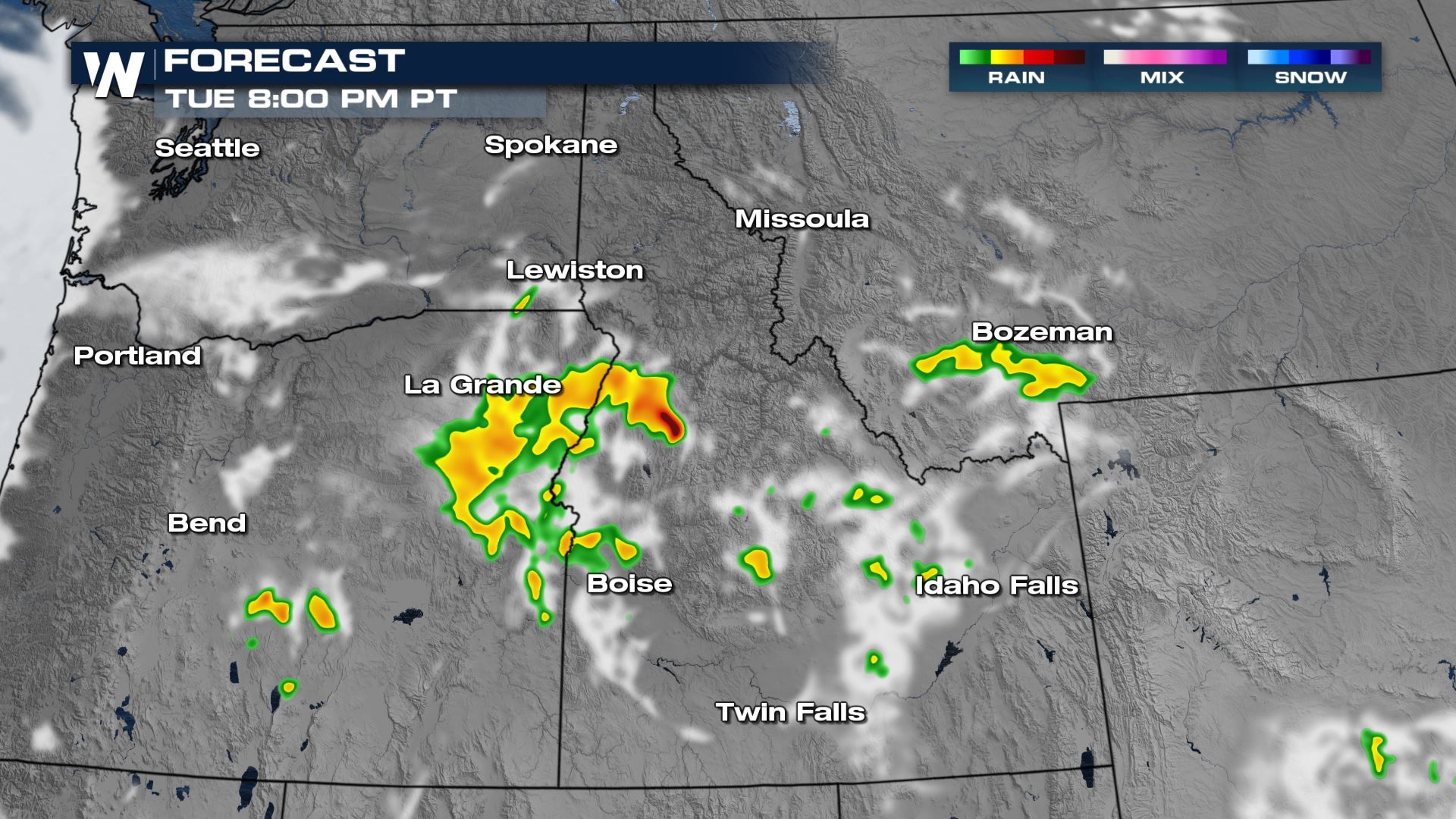 Where the storms become more potent, the damaging wind threat picks up along with the small hail potential.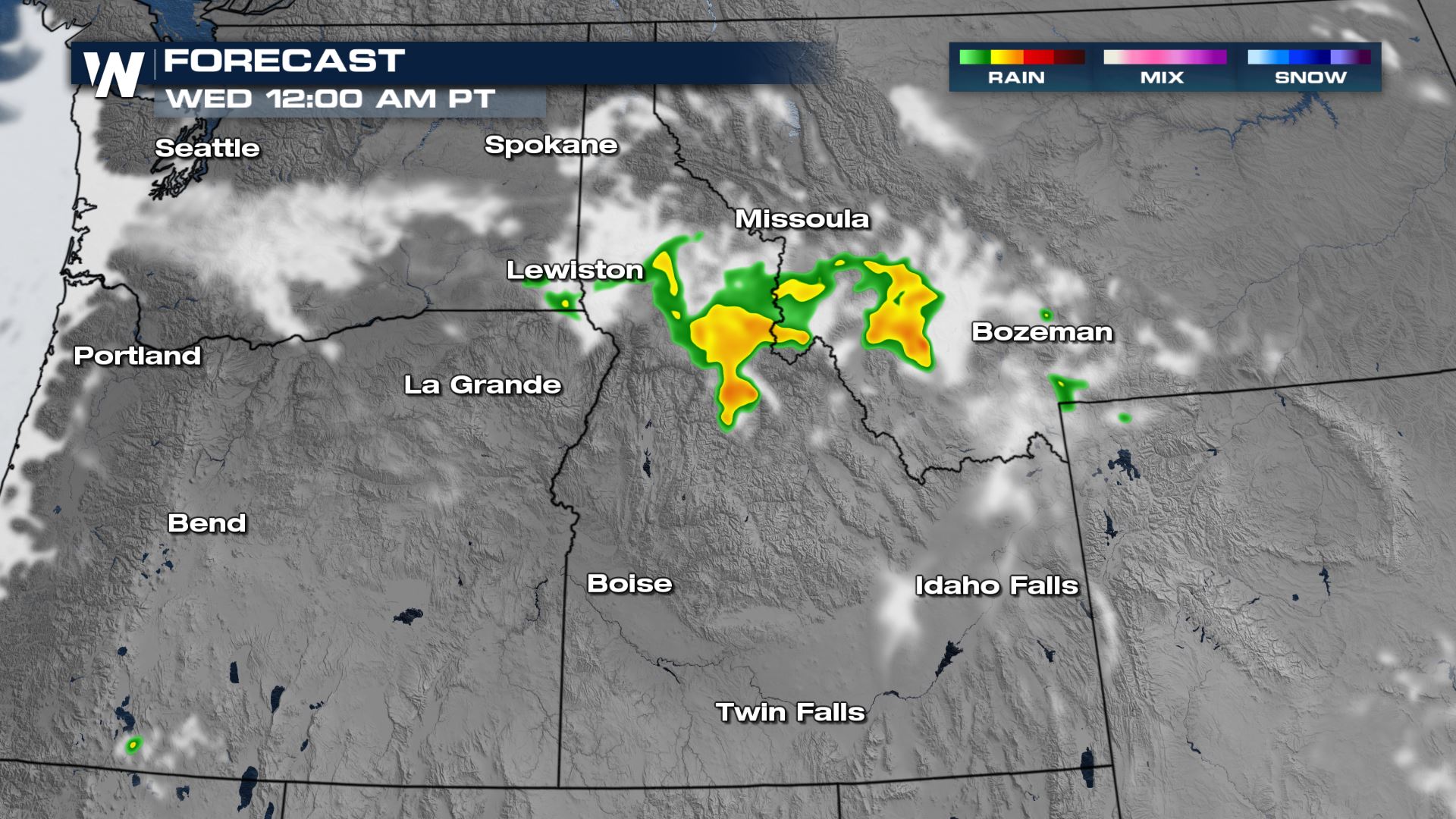 Just enough lift and Pacific moisture has worked in to create the scattered storm threat.