Before
record heat targets the Northeast Sunday through Tuesday
, a weak cold front is expected to move across the region Saturday afternoon. As heat builds, moderate instability is expected ahead of and along the front which could lead to a few severe storms.
Outlook
A slight risk (category 2 out of 5) has been issued from Northern New York through Coastal Maine. Scattered severe storms are possible in this region while more isolated storm chances exist in the marginal risk region in green.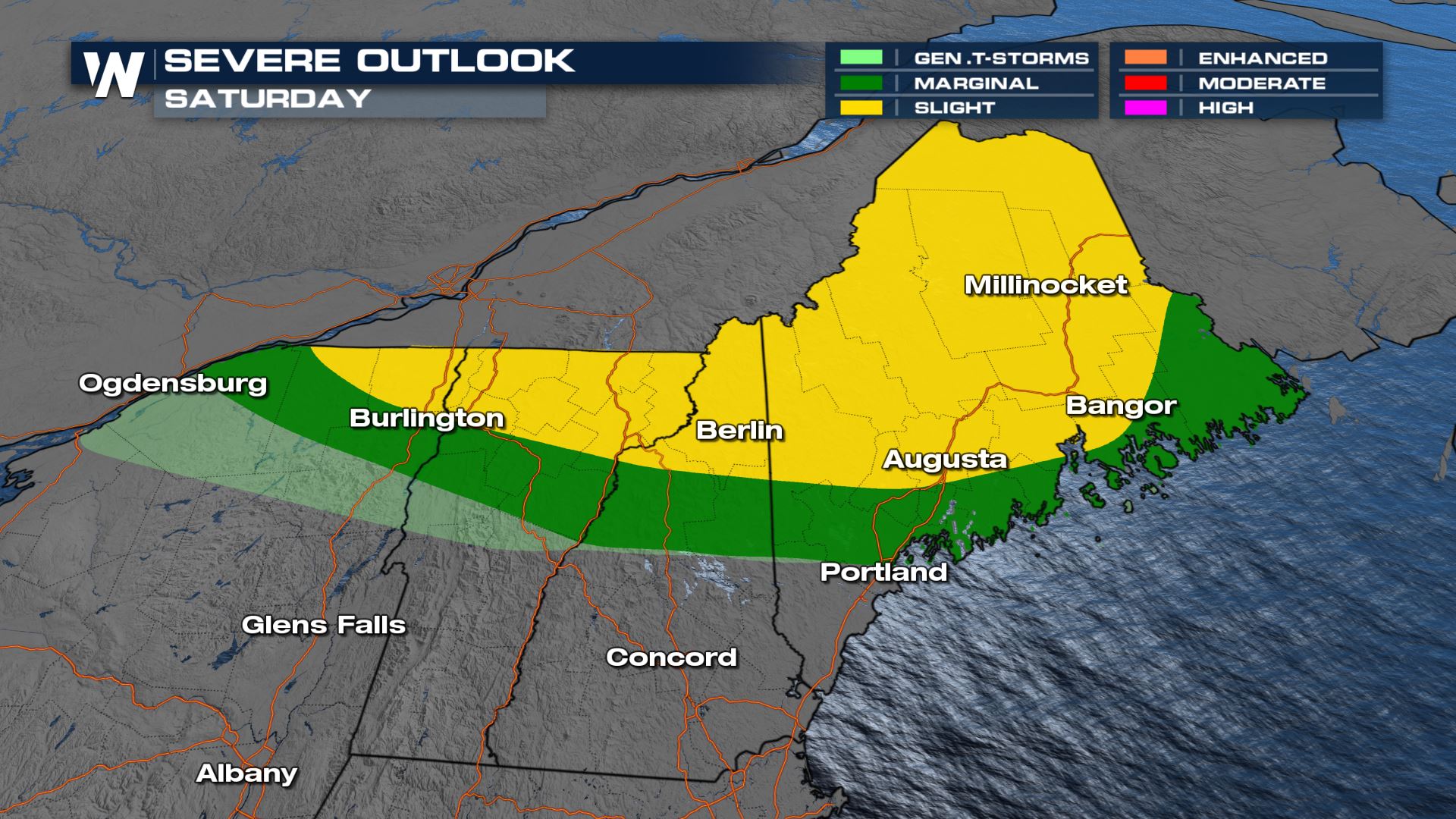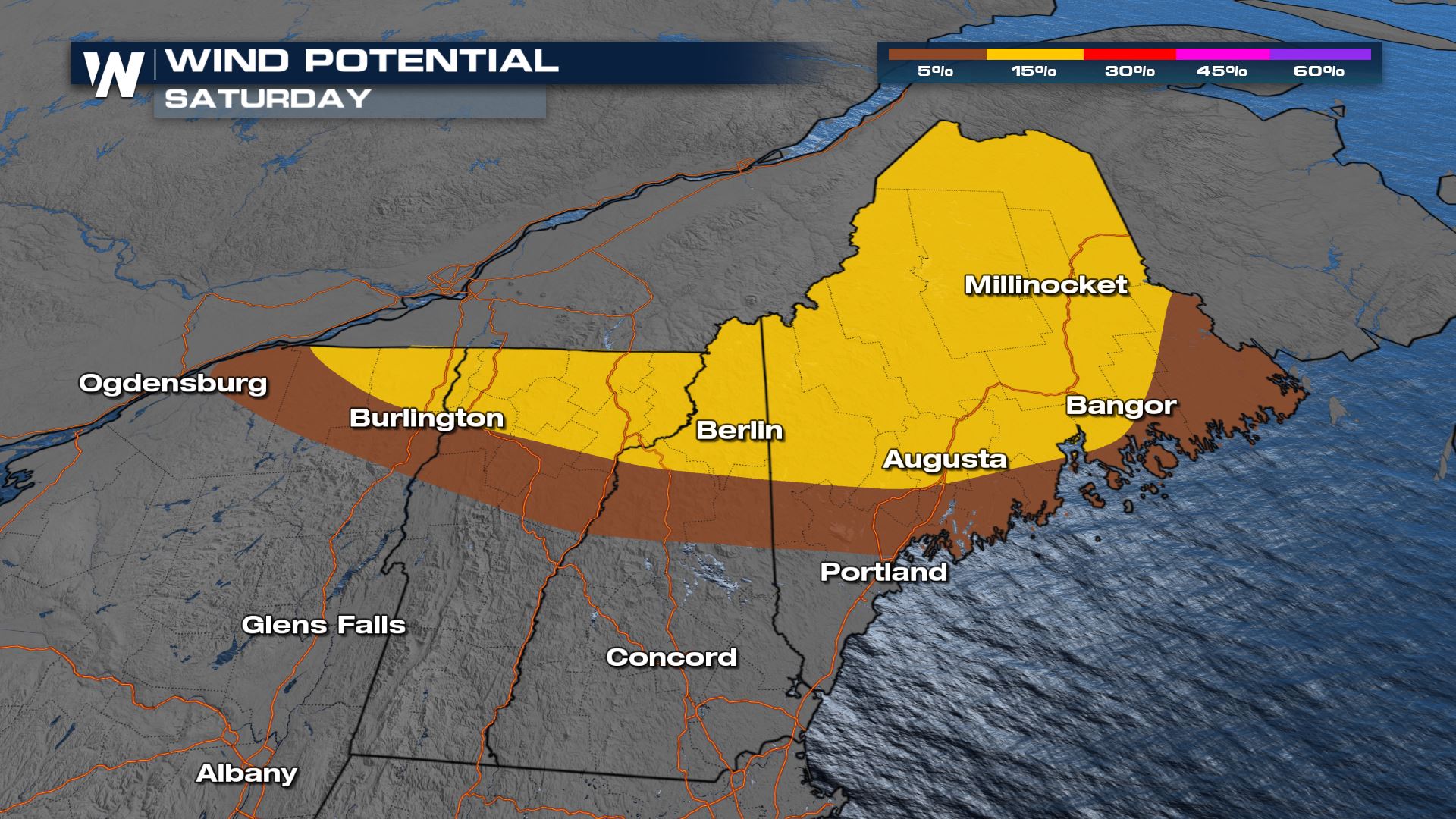 Damaging wind gusts are expected to be the primary hazard from strong storms on Saturday, though some large hail is also possible. An isolated tornado or two may also be possible for the region in green below.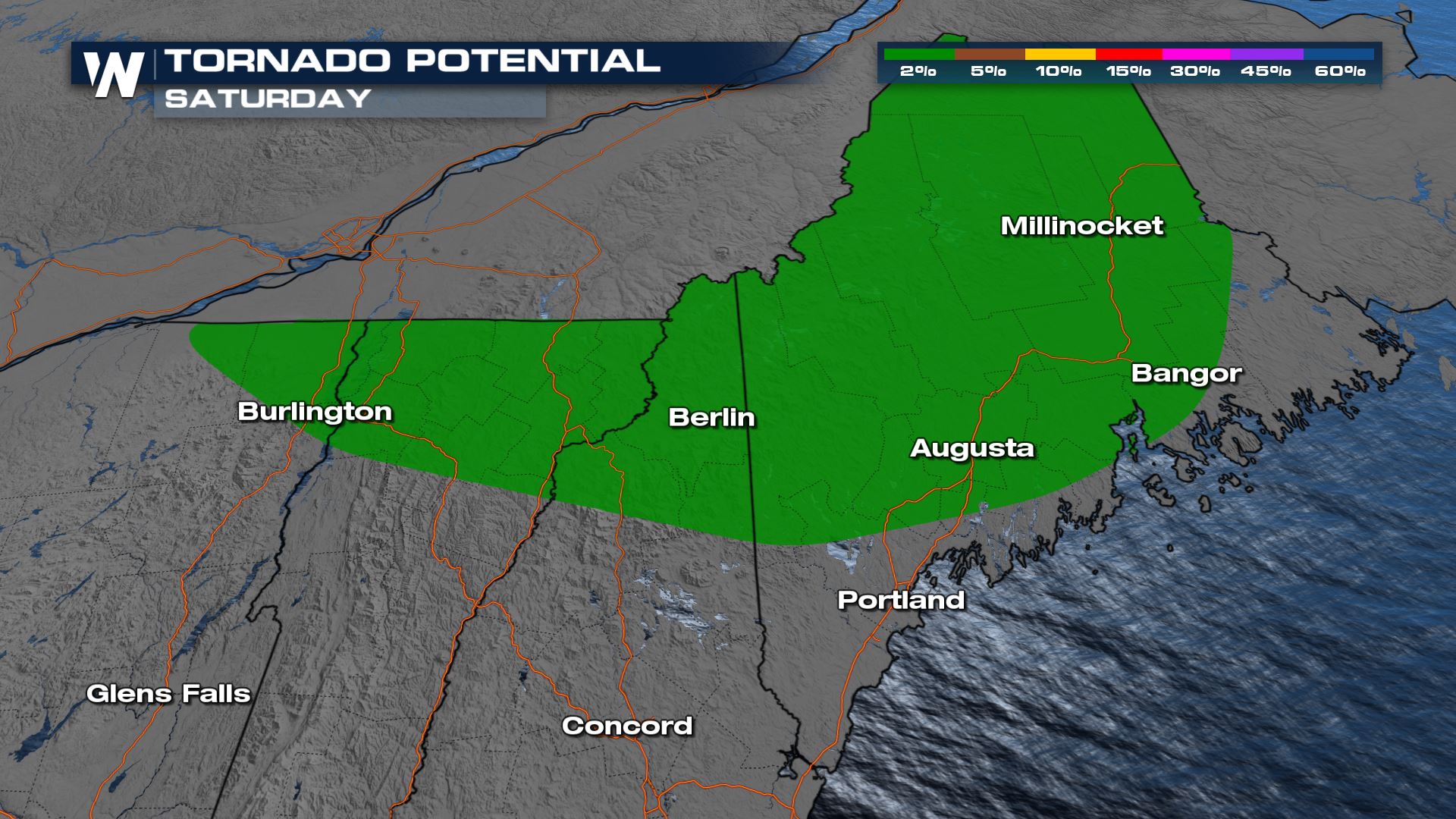 Forecast
Storms will move along a cold front on Saturday evening with all modes of severe weather possible. We will continue to monitor the storms as they push to the east and southeast, but the severe weather potential should lessen after sundown.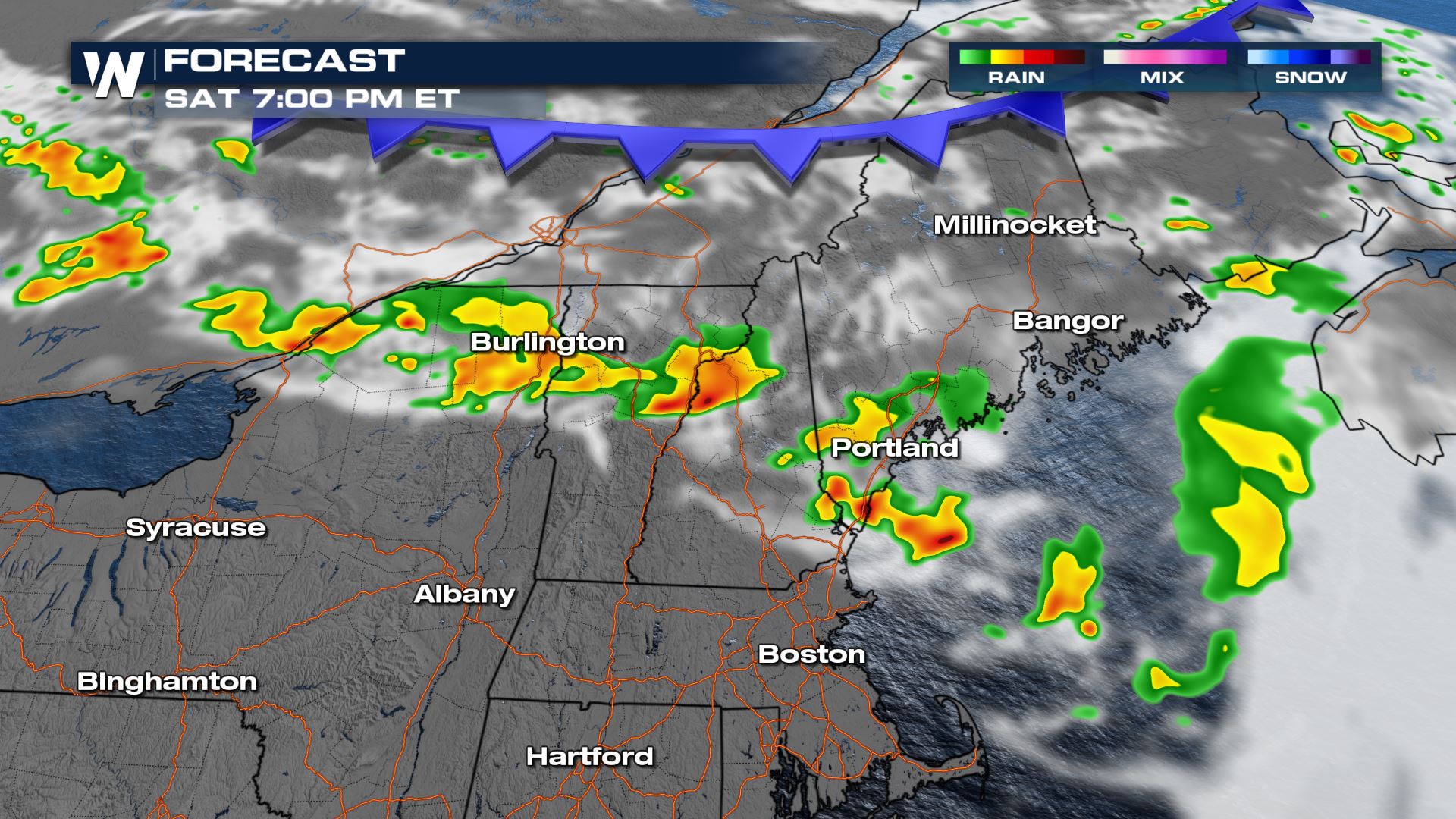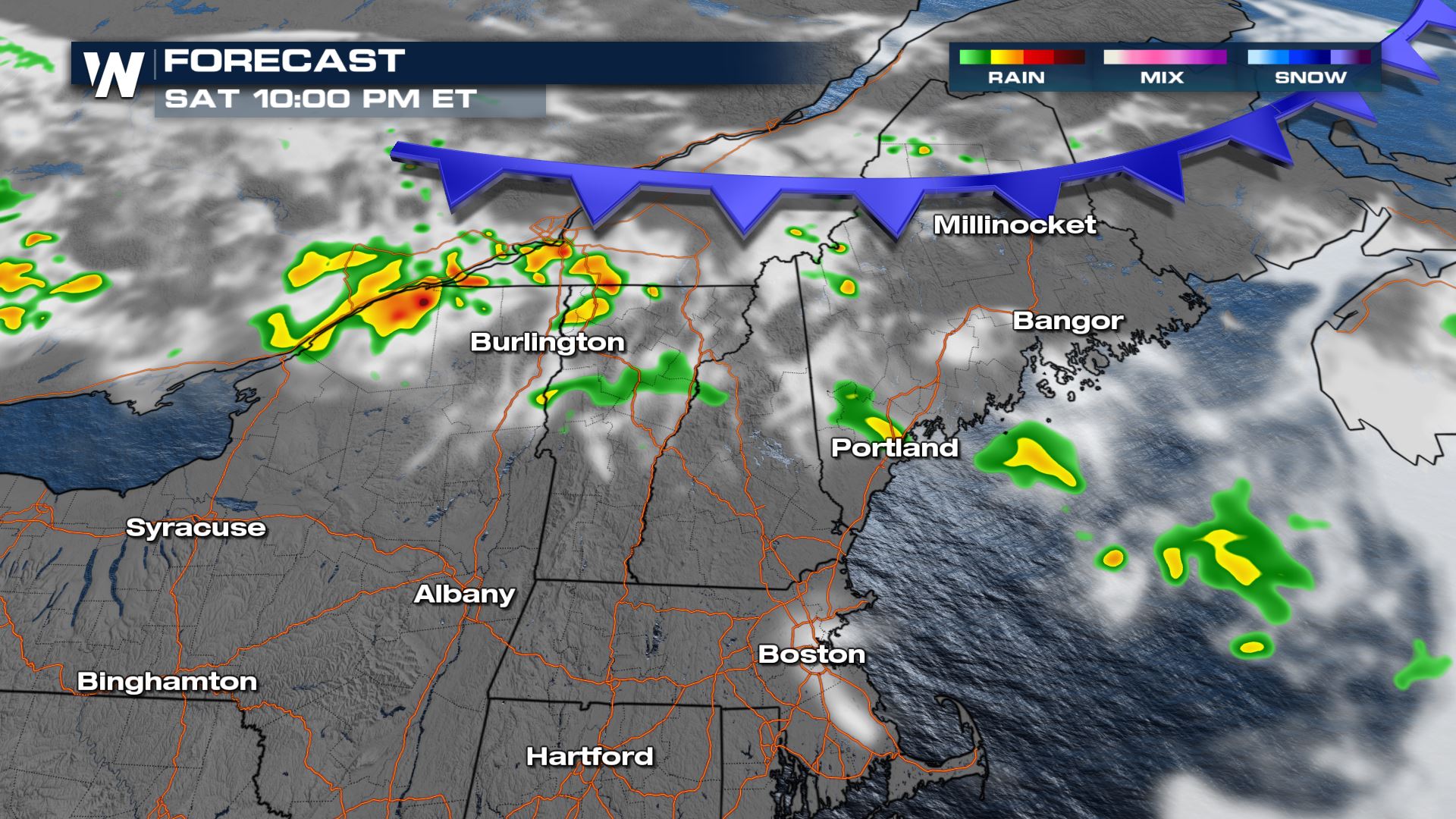 Rainfall totals could surpass an inch with heavier thunderstorms, though only minor flooding issues are currently expected.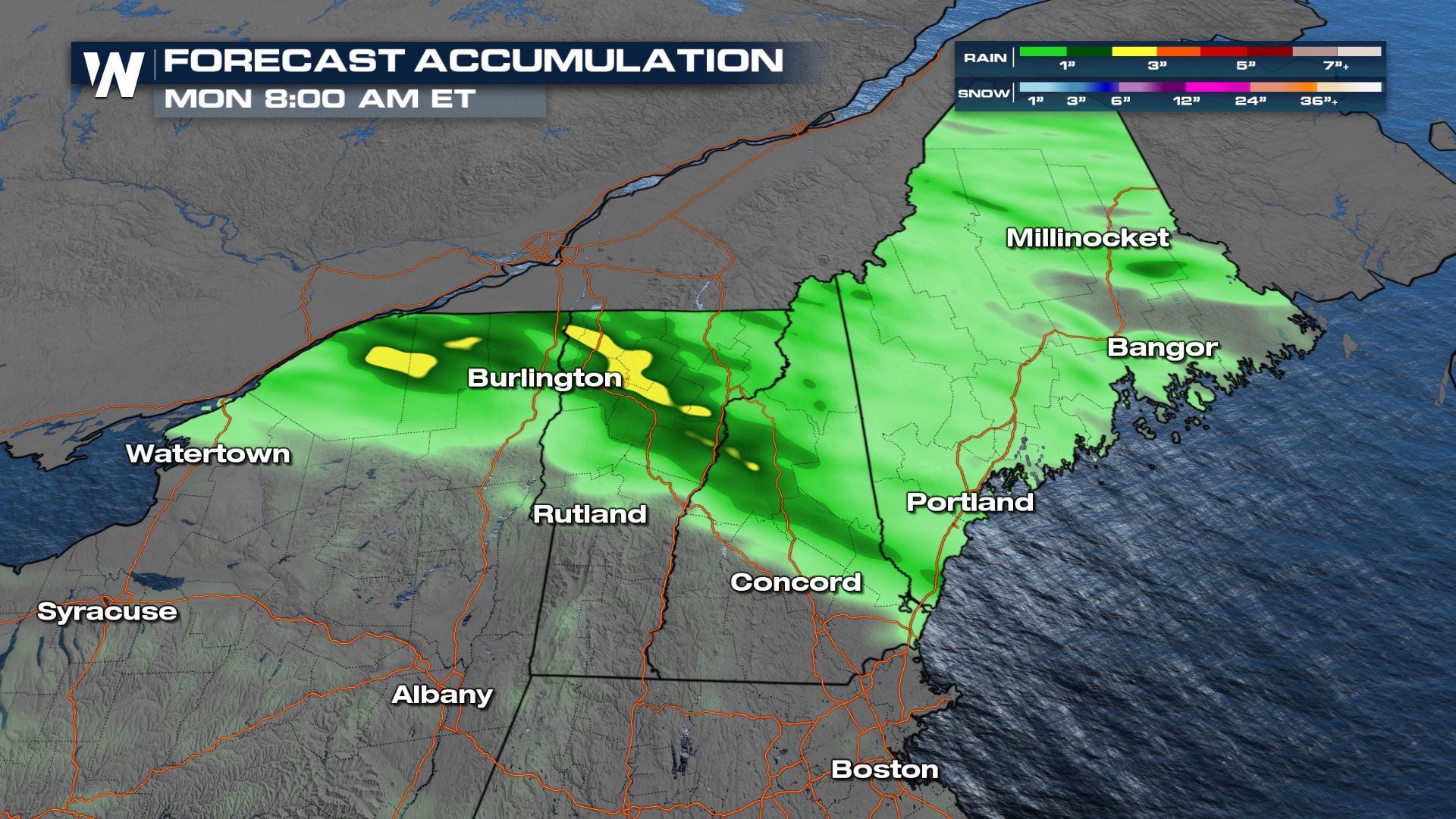 Stay with WeatherNation on air for the latest forecast and live coverage of severe weather.