A strong low pressure center in the Pacific Ocean will move ashore later tonight into tomorrow and bring wind, rain, and snow to the West. Winter Storm Warnings have been issued in the Cascades, with additional winter alerts throughout the higher elevations of the West. More than a foot will accumulate in the mountains, with near 2 feet in the highest peaks.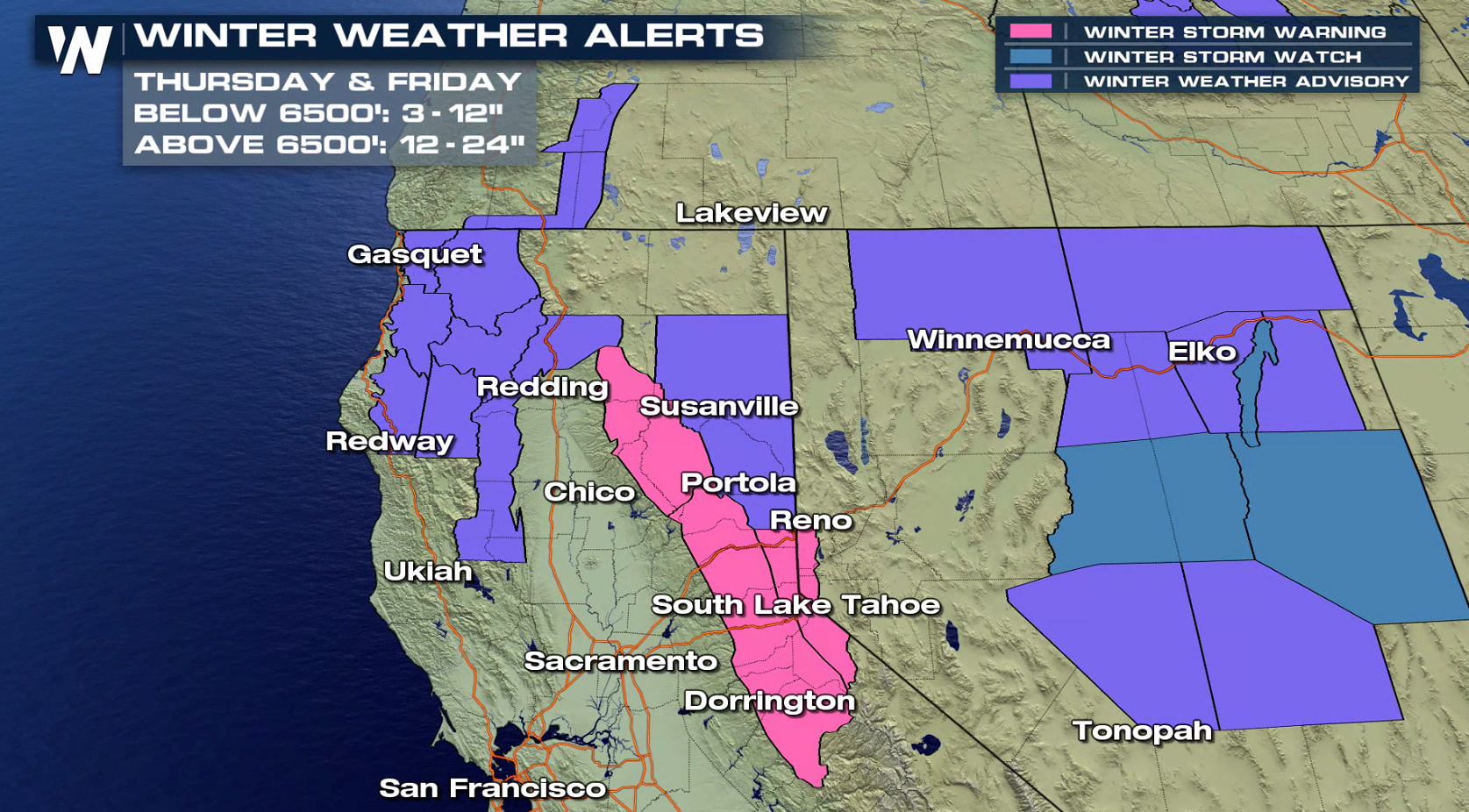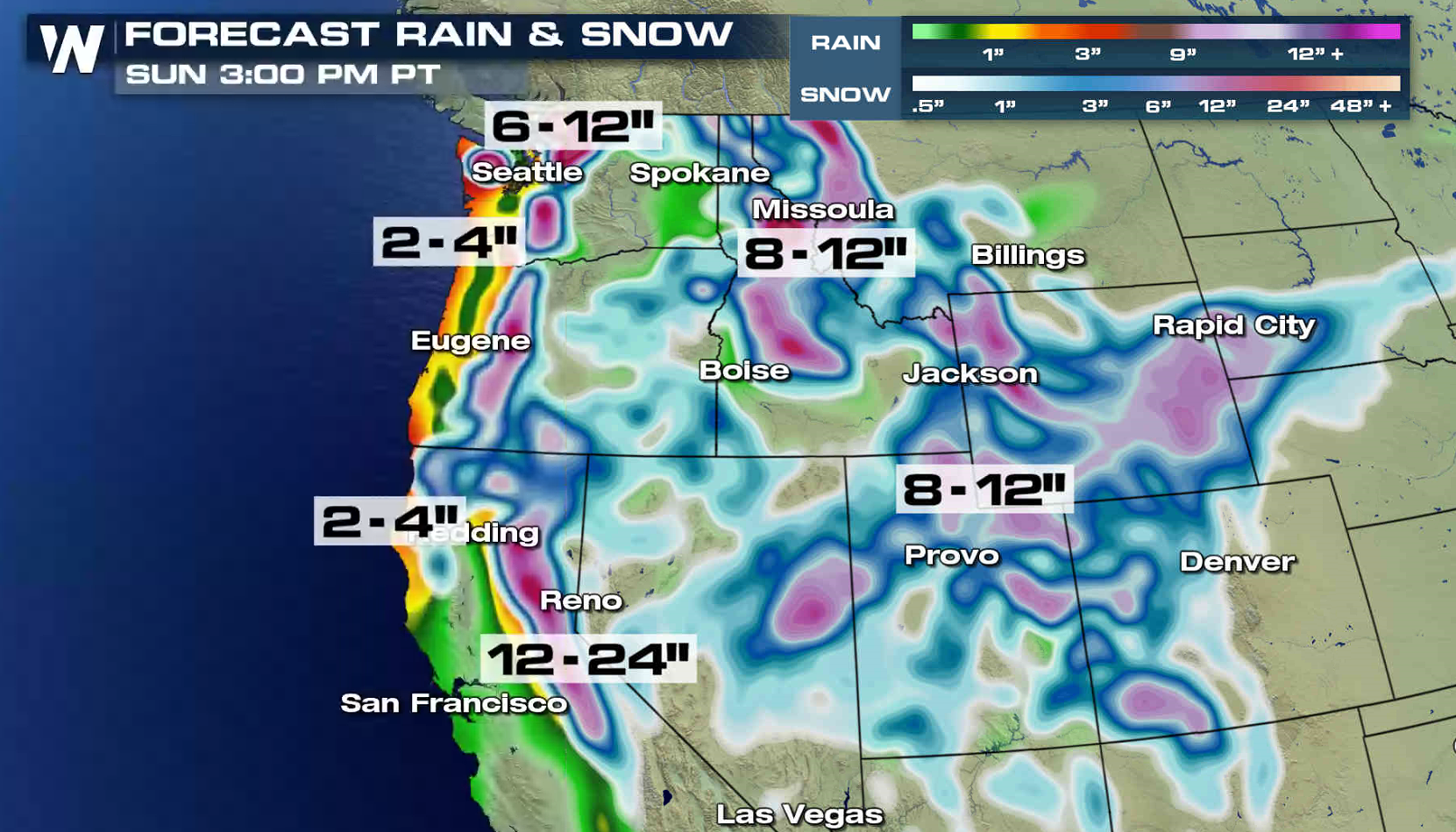 The wind will be brisk, with gusts up to 65 mph in the Sierra Nevada. With a strong, onshore wind flow, coastal flooding and high surf is likely.  Swells to 30 feet and breaking waves of 45 fee will send water much further up beaches and jetties than normal. Structures and roads located immediately at beach level will potentially be flooded or impacted by debris. Many beaches, jetties, and rocky out croppings will be covered by deep water.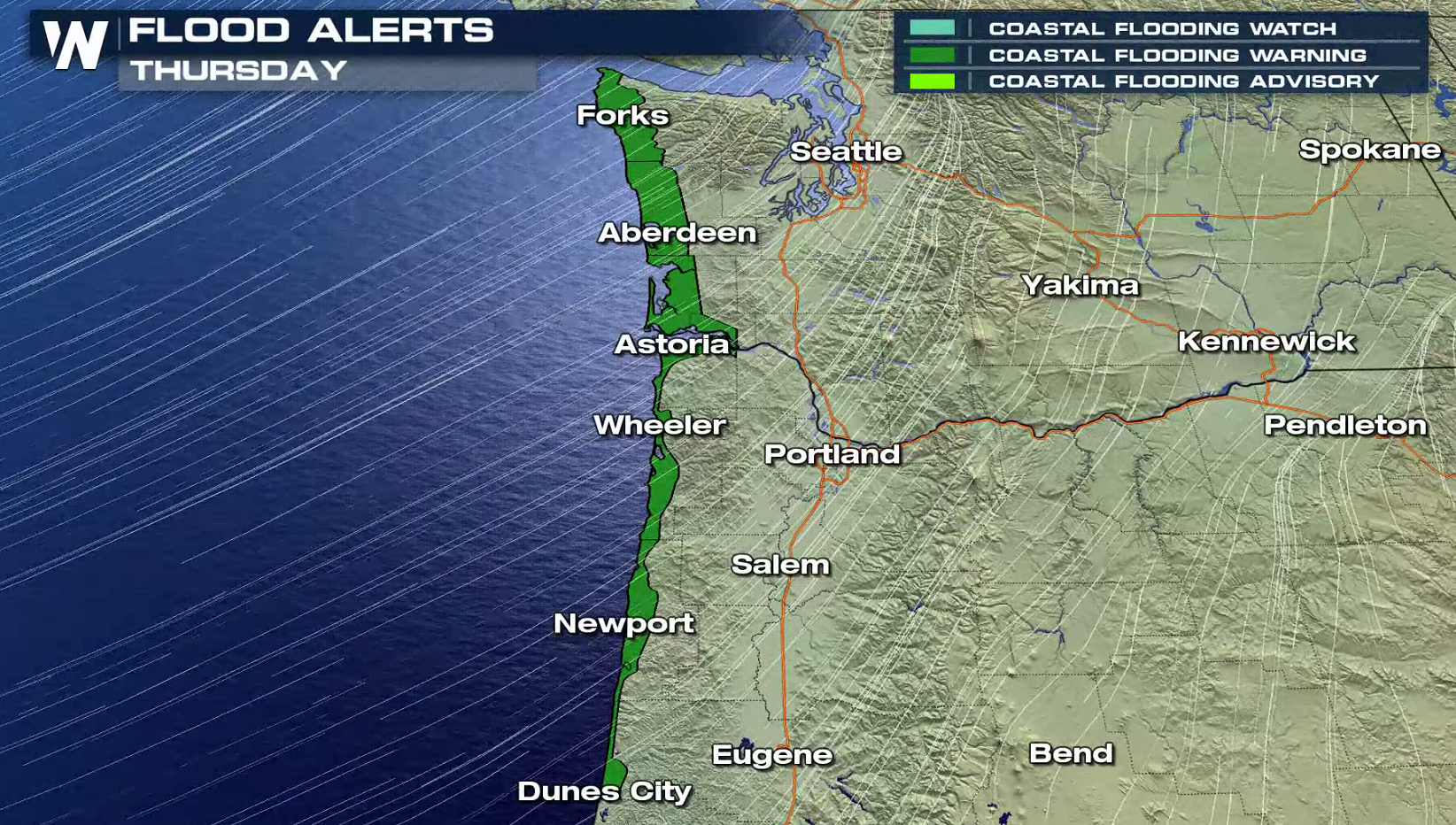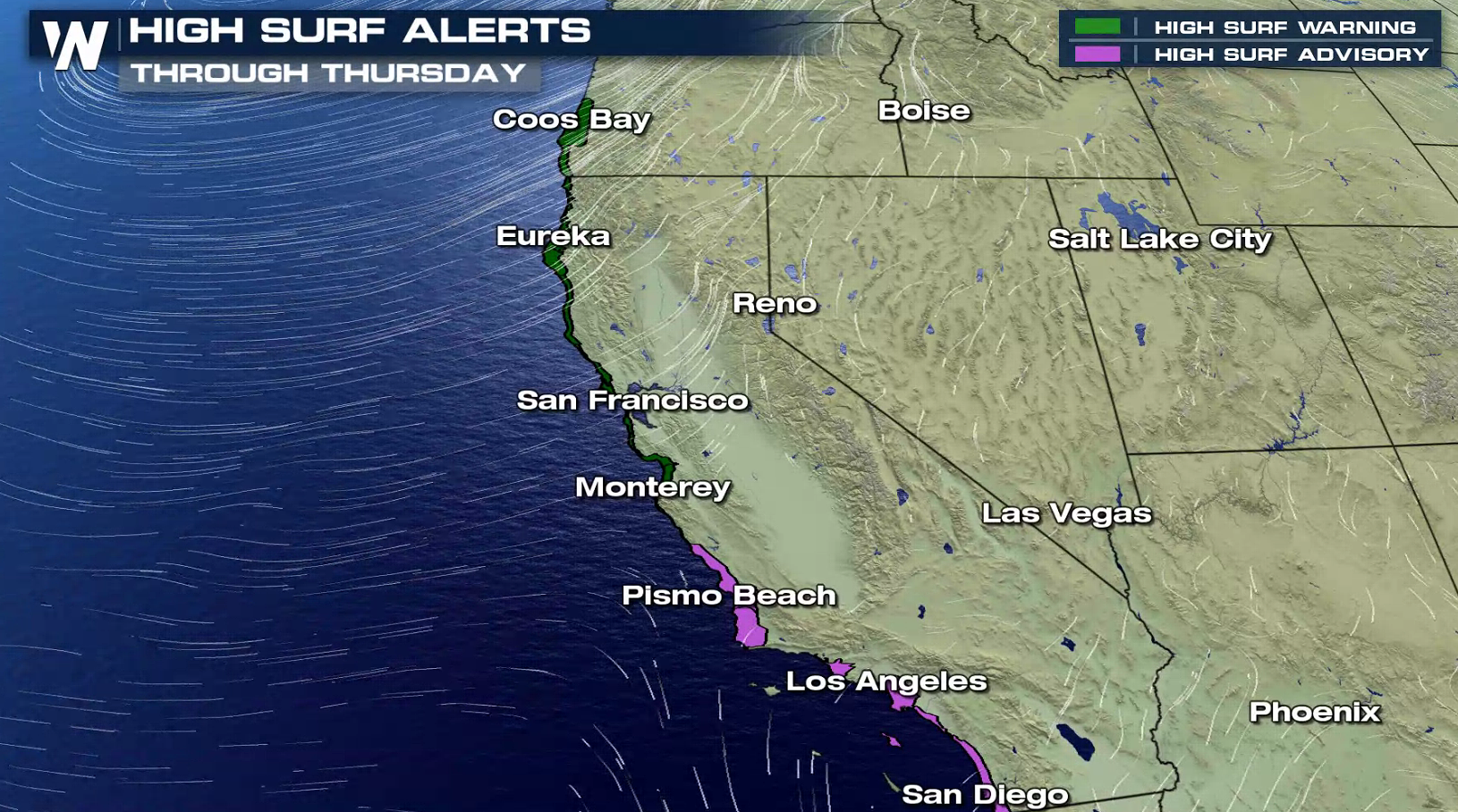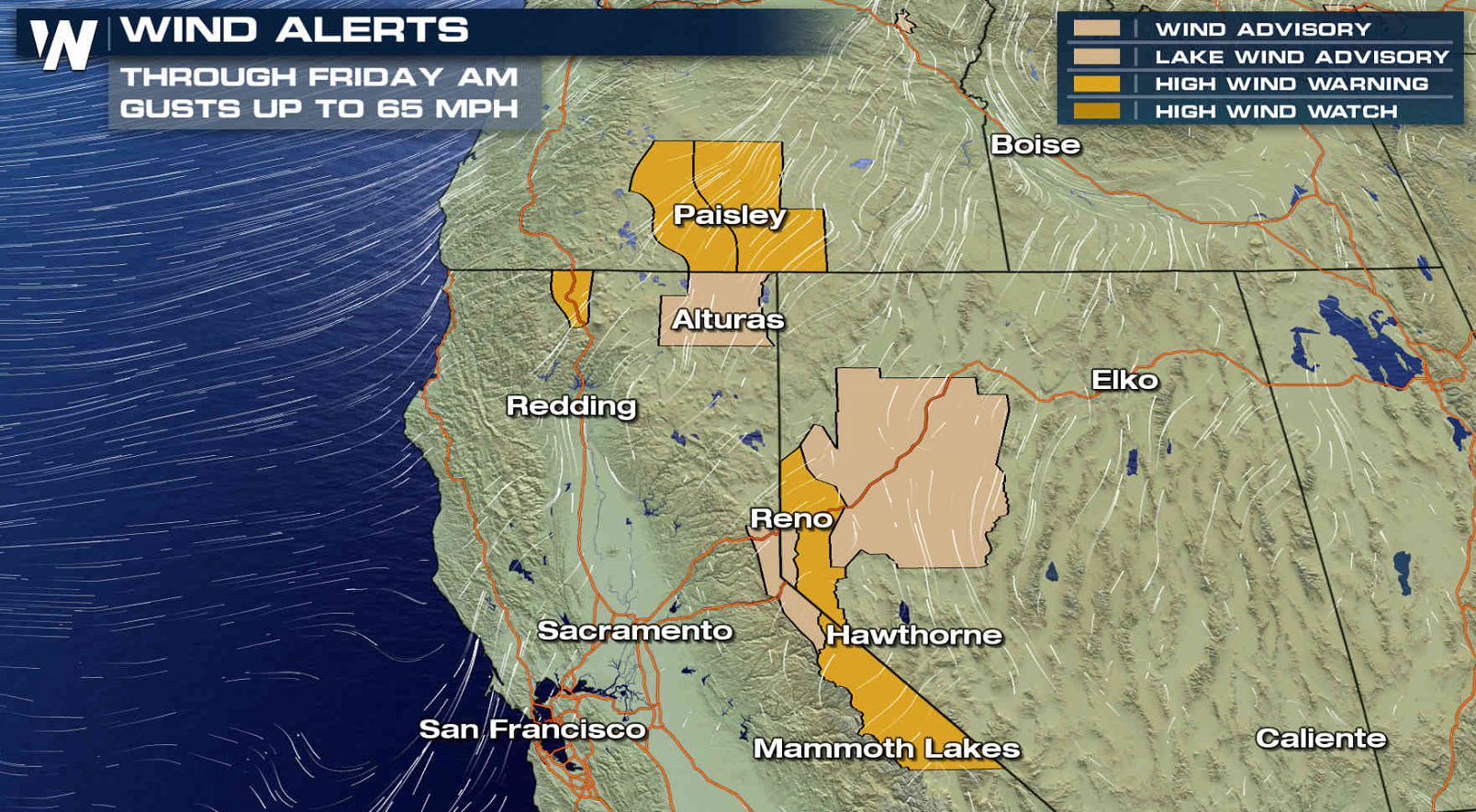 The storm system will continue to push slowly to the West through Friday. Snow will gradually push into the Tetons and Wasatch into this weekend.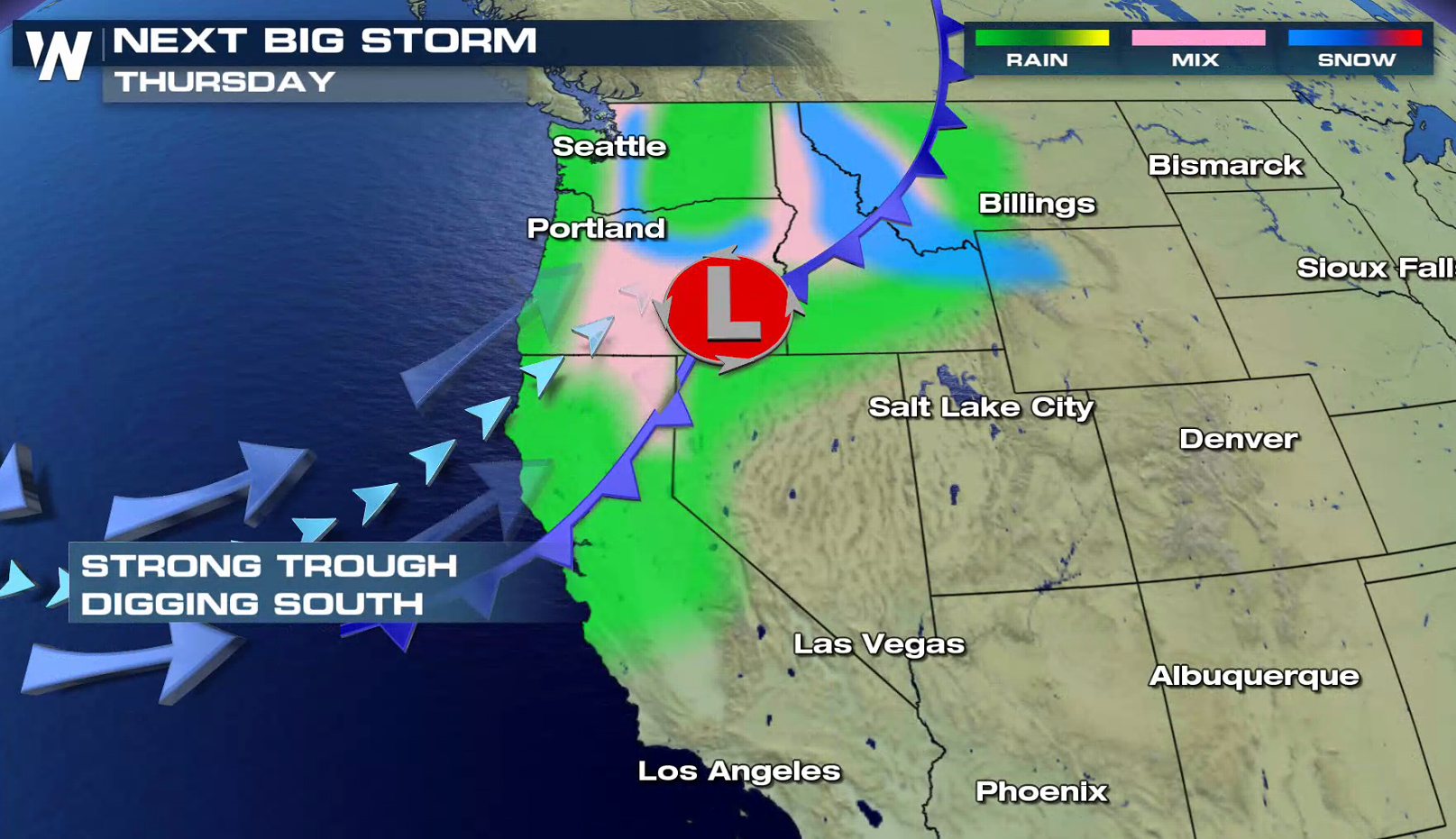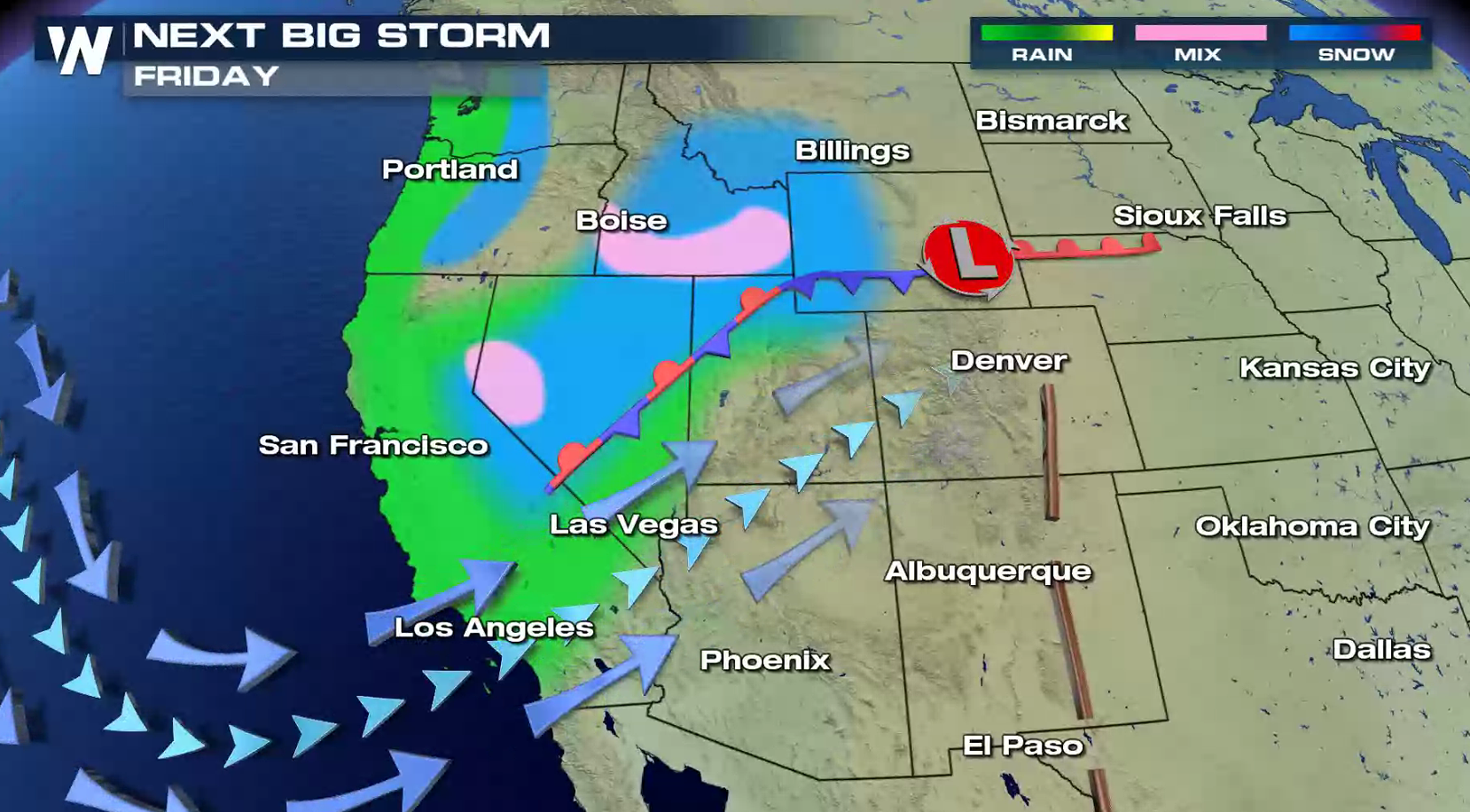 For WeatherNation: Meteorologist Mace Michaels