The monsoon season across the Southwest United States has shifted into the next gear of intensity. Multiple inches of rain fell Thursday and as a result, multiple water rescues took place. The heaviest rainfall and associated impacts were felt in Utah and Arizona. A man was reportedly rescued from the Rillito River in Pima County, Arizona while two people were said to have been injured from multiple rockslides along Riverside Walk Trail in Zion National Park. https://twitter.com/WeatherNation/status/1286617127072305152 Thursday's heavy rainfall was a welcomed sight on one hand, because the summer monsoon season had been lacking for much of Arizona and Utah so far this year. This is a critical time where the Four Corners get most of their annual rainfall, vitally important to last through the water year. On the other hand, the water was too much in some cases. Flooding resulted from heavy rain in a short amount of time, the steep terrain, and recent wildfire burn scar areas that can aid in flooding more easily.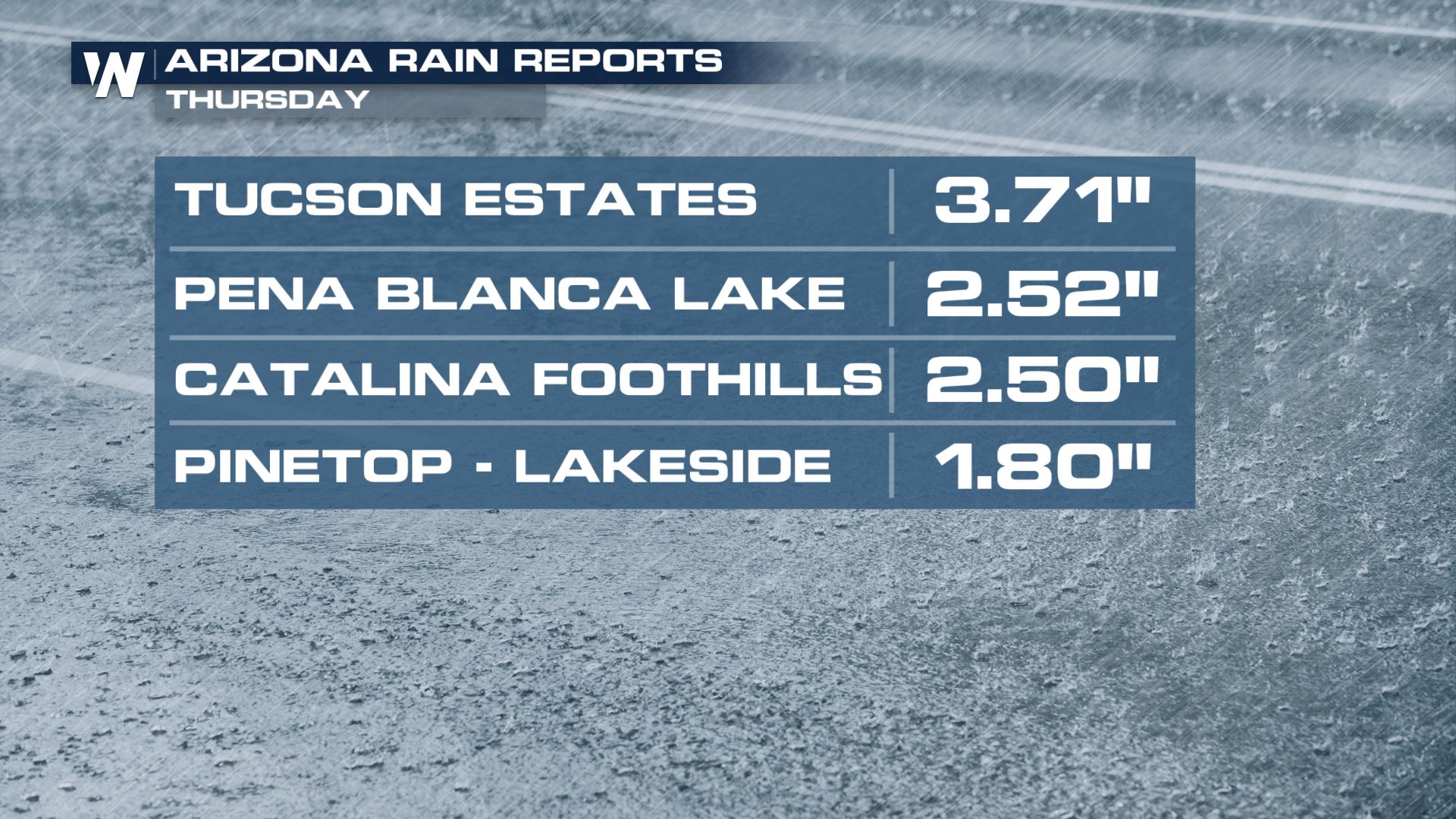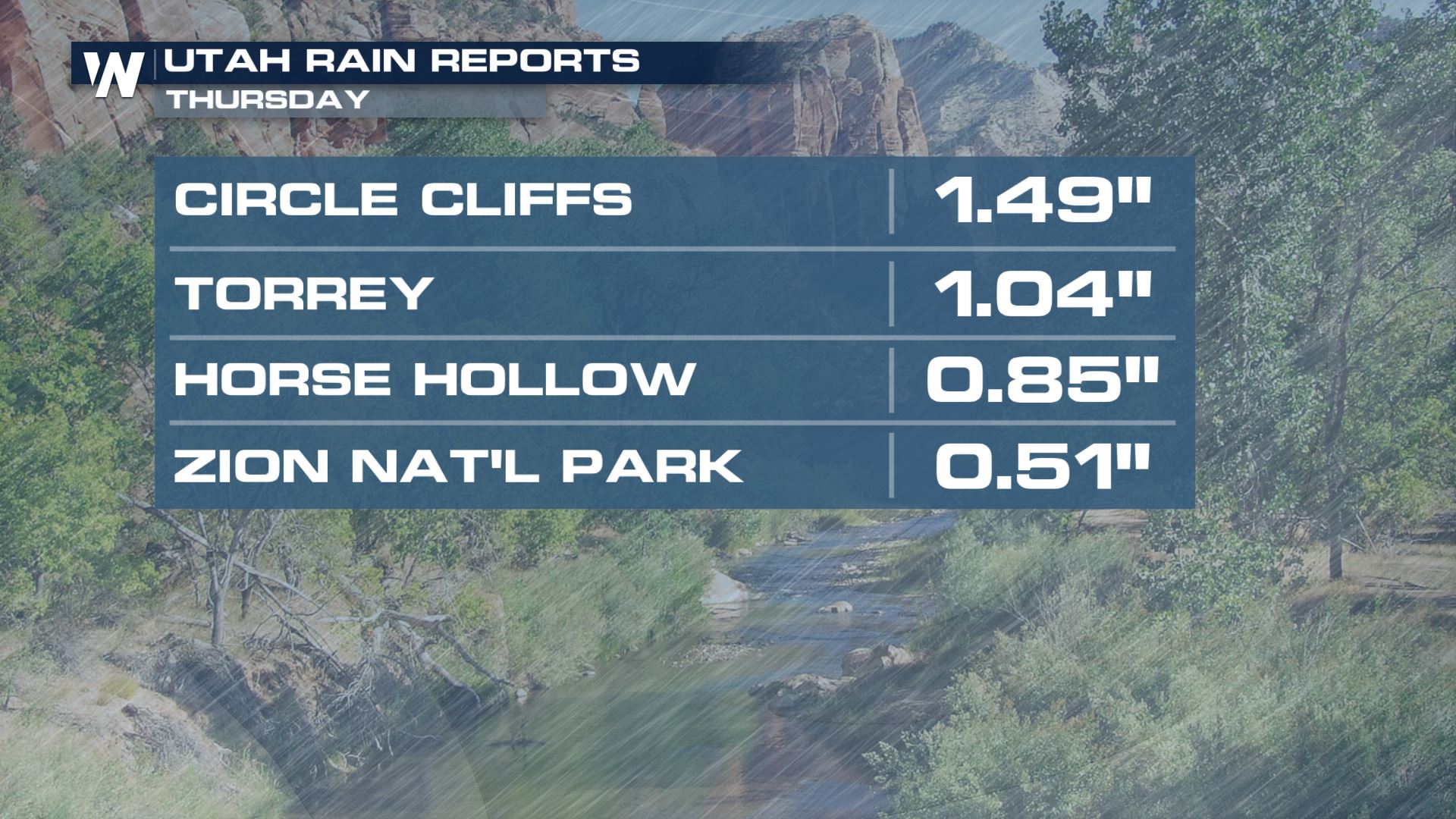 Thanks to a shift in a ridge of high pressure that helps to direct monsoonal moisture, winds are picking up from the south across Northern Mexico, sending a plume of monsoonal moisture into Arizona and New Mexico that should lead to more widespread showers and storms in the days ahead.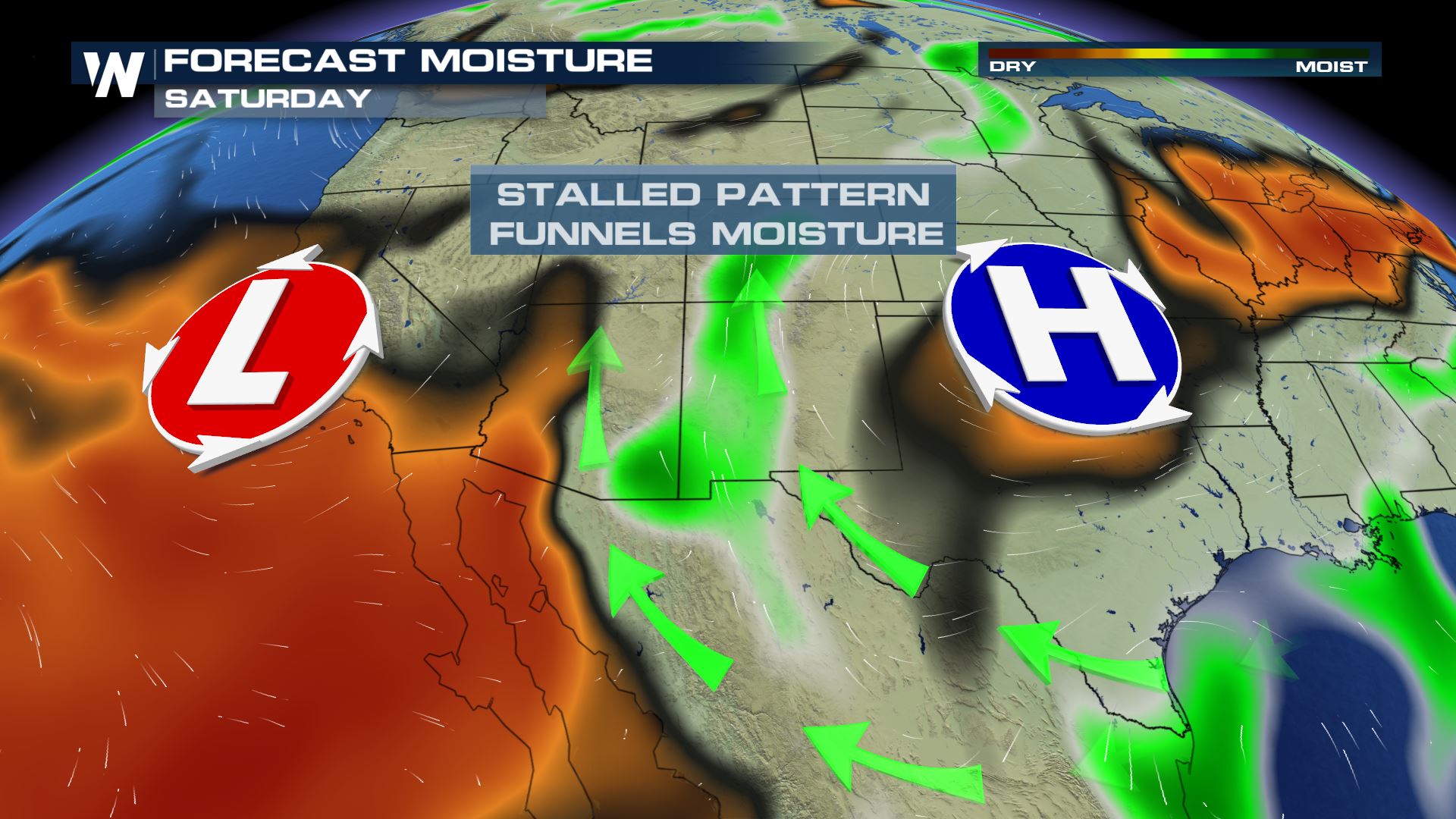 Storm Timing
Lingering monsoonal moisture is expected to play a role in storm development again Friday. Flash flood alerts have been issued for parts of the Southwest through the end of the day on Friday. Please watch for flooding and remember, "Turn Around, Don't Drown."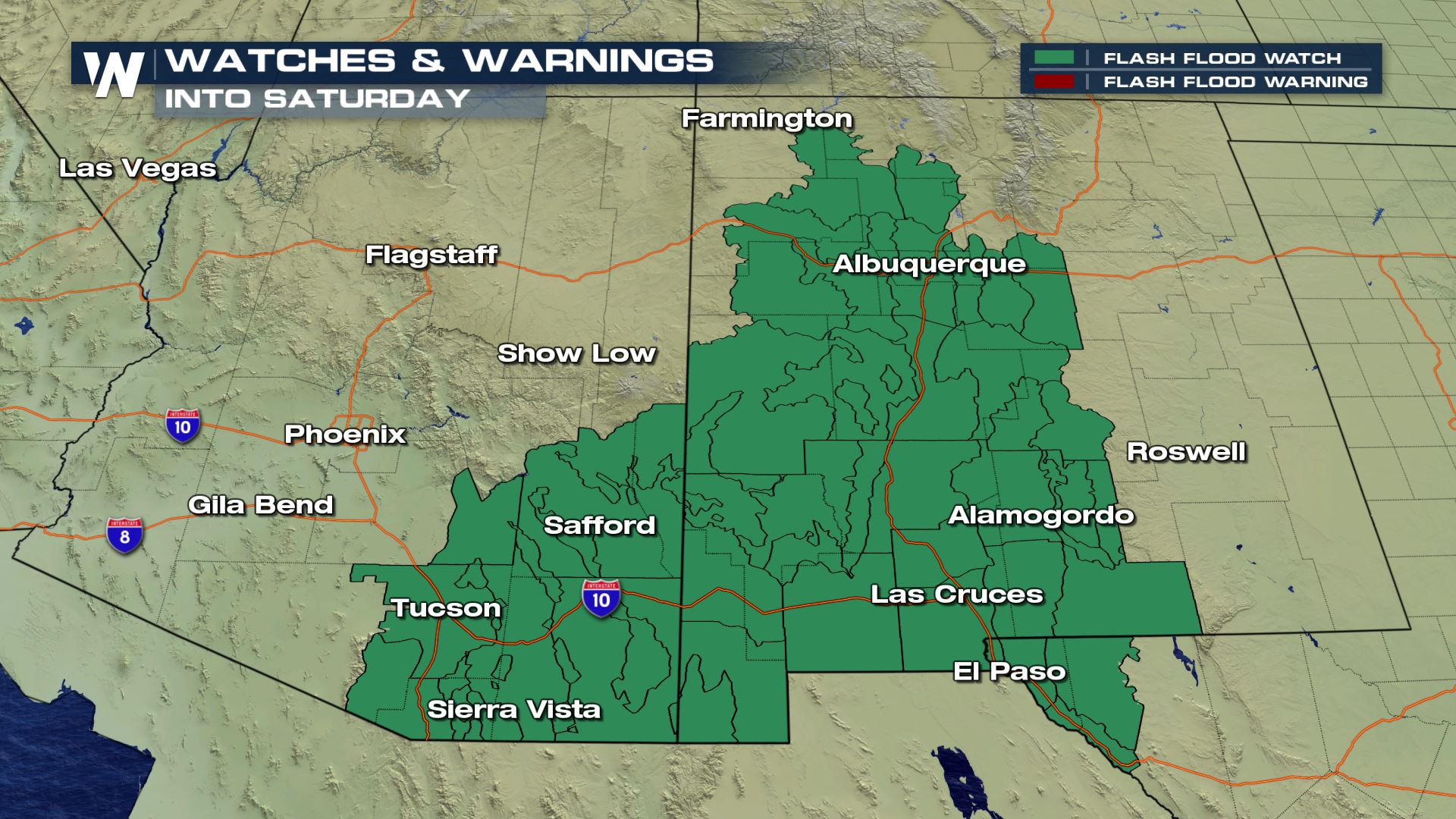 These storms should be relatively isolated but could still pack a punch. Expect some development by the middle of the afternoon but storms are likely to reach peak intensity into the early evening.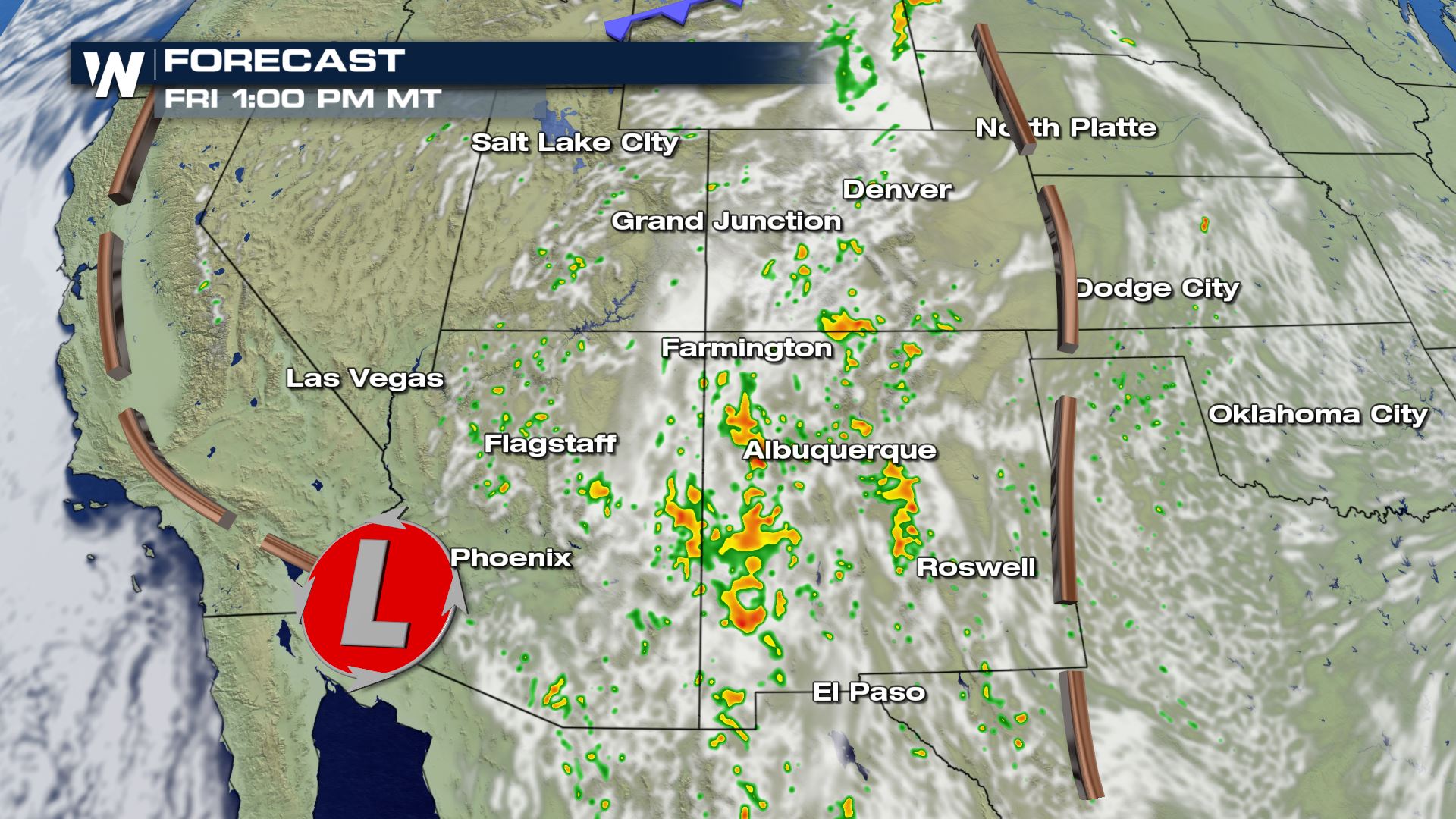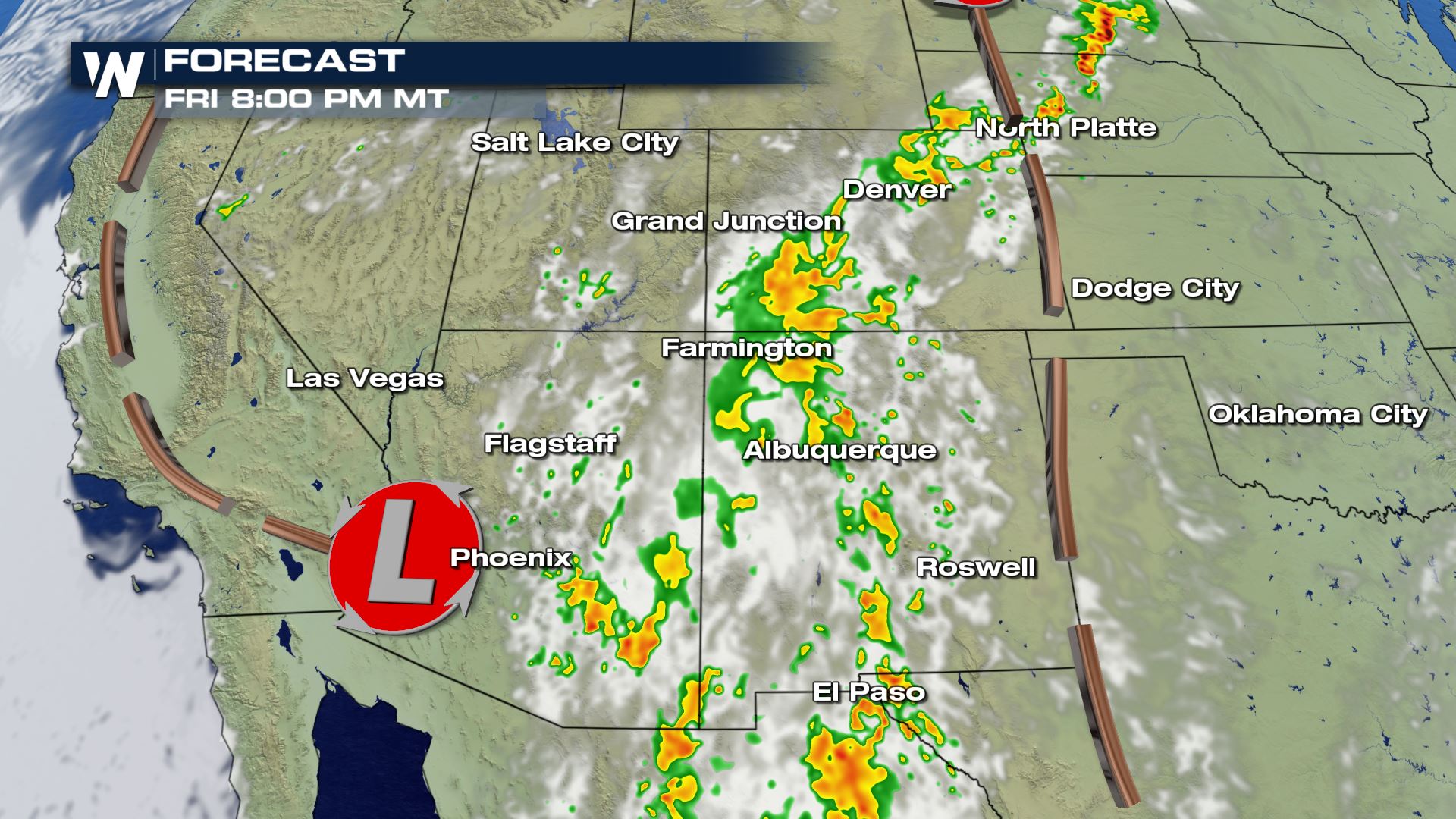 Daily Showers and Storms
Aside from the threat of severe weather over the Plains, the main focus of the monsoonal moisture will be across Arizona and New Mexico, though states to the north will get their share of thunderstorm activity as well. Expect daily showers and thunderstorms across Eastern Arizona and Western New Mexico, with showers becoming more scattered to isolated away from the central push of moisture. In most areas under the threat from thunderstorms, flash flooding will be a daily concern along with the potential for strong outflow winds, which could kick up dust and rapidly reduce visibility.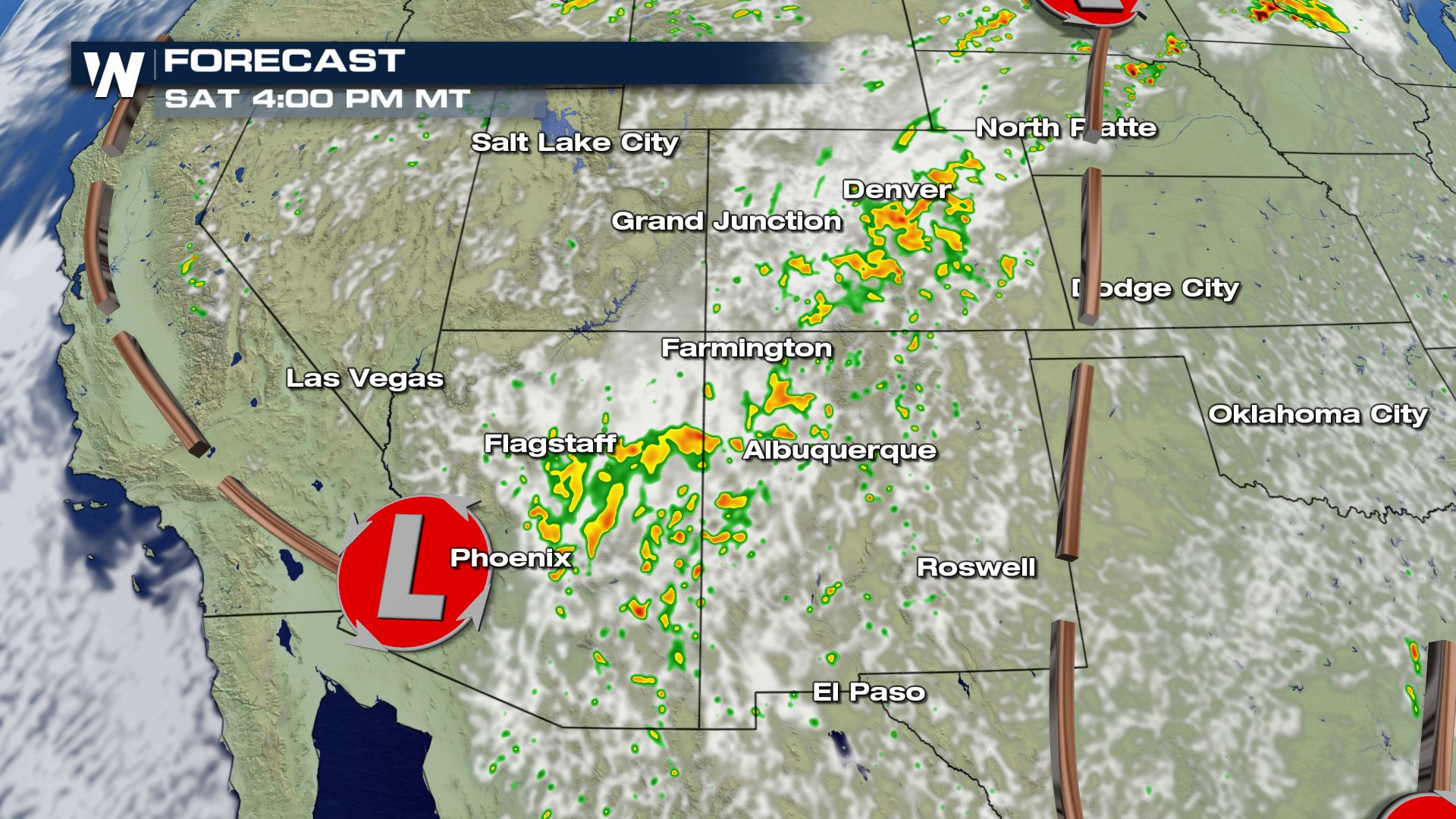 The greatest rainfall accumulations from this push of monsoonal moisture is expected across Central Arizona through Central New Mexico, through some regions of Colorado and Utah will likely see significant accumulations as well.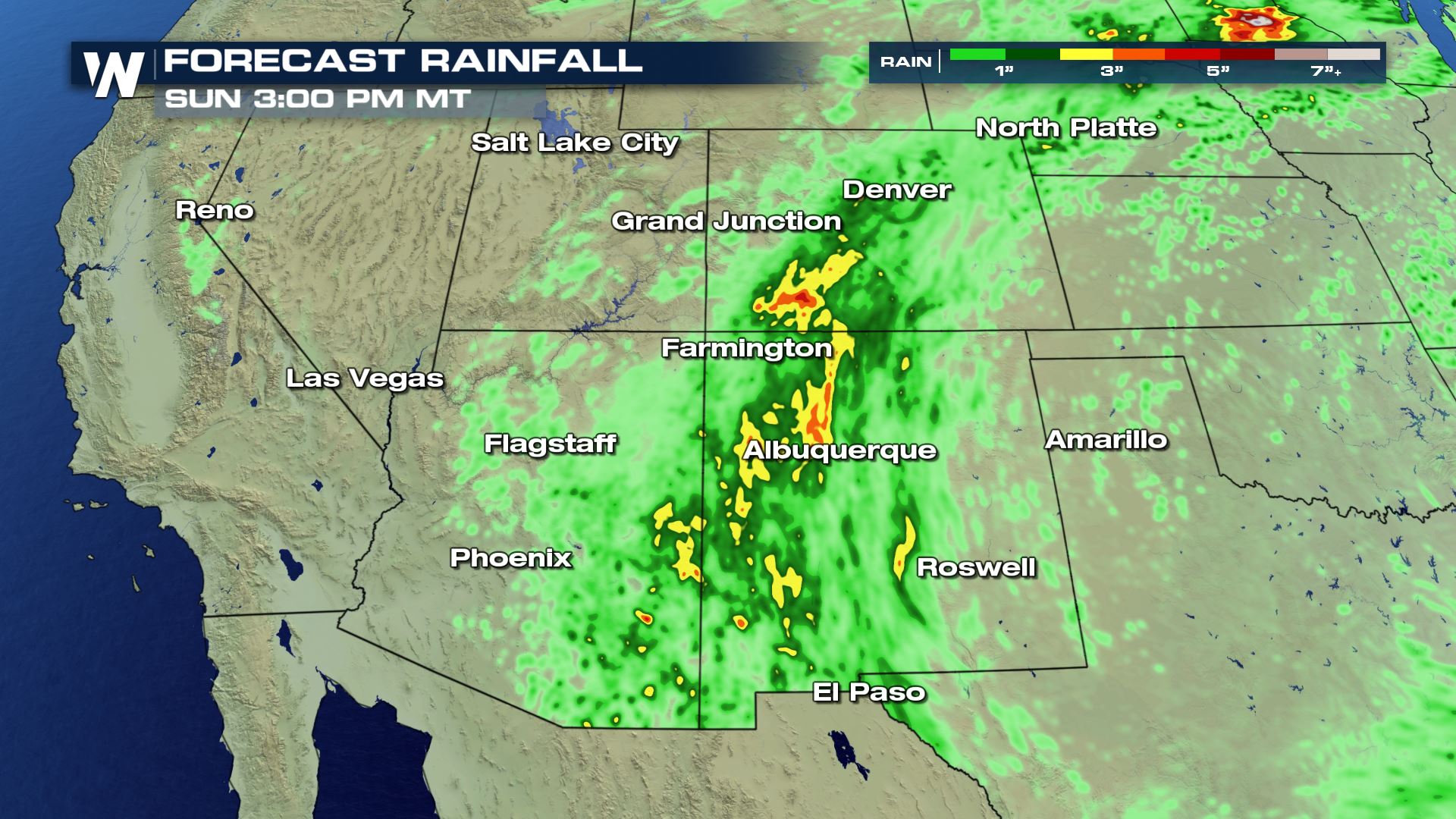 Nonsoon again?
This surge of monsoonal moisture is desperately needed in many areas that rely on its seasonal rainfall for purposes of agriculture, industry, and tourism. This year's rain is needed even more after an 
abundantly dry
 monsoon season in 2019, leading some to use the phrase "nonsoon." [embed]https://twitter.com/NWSPhoenix/status/1285644155272810496[/embed] While there are small pockets of near or above average rainfall, Arizona's monsoon season has been off to an incredibly slow start again this year. This is apparent not only in seasonal precipitation maps, but in the lightning count as well. [embed]https://twitter.com/NWSPhoenix/status/1285691936142168065[/embed] Some parts of New Mexico, especially the eastern third of the state, have fared better than Arizona but there is still a clear deficit across a large portion of the state. You can track the monsoon's precipitation through
this University of Arizona website
.