A tornado watch has been issued for portions of Arkansas, Texas and Oklahoma through 11 PM CDT. The main threats will be a few tornadoes, very large hail up to apple in size (3"+ diameter), and damaging winds to 70 mph+.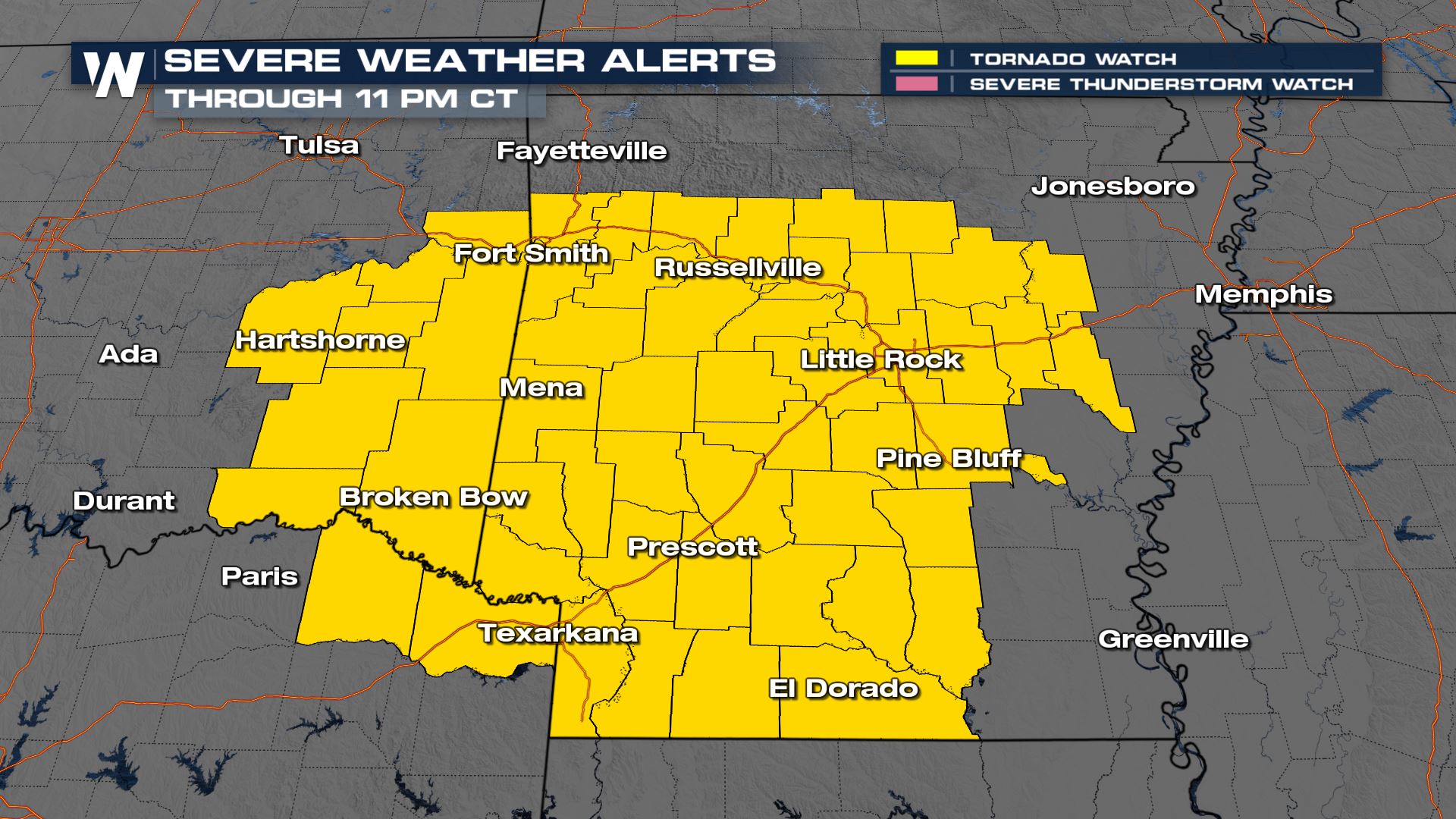 Tornadoes and large (damaging) hail have been a result of Monday's storms and the threat is not over yet. Strong thunderstorms will be possible for the overnight hours. Here's what we've seen so far: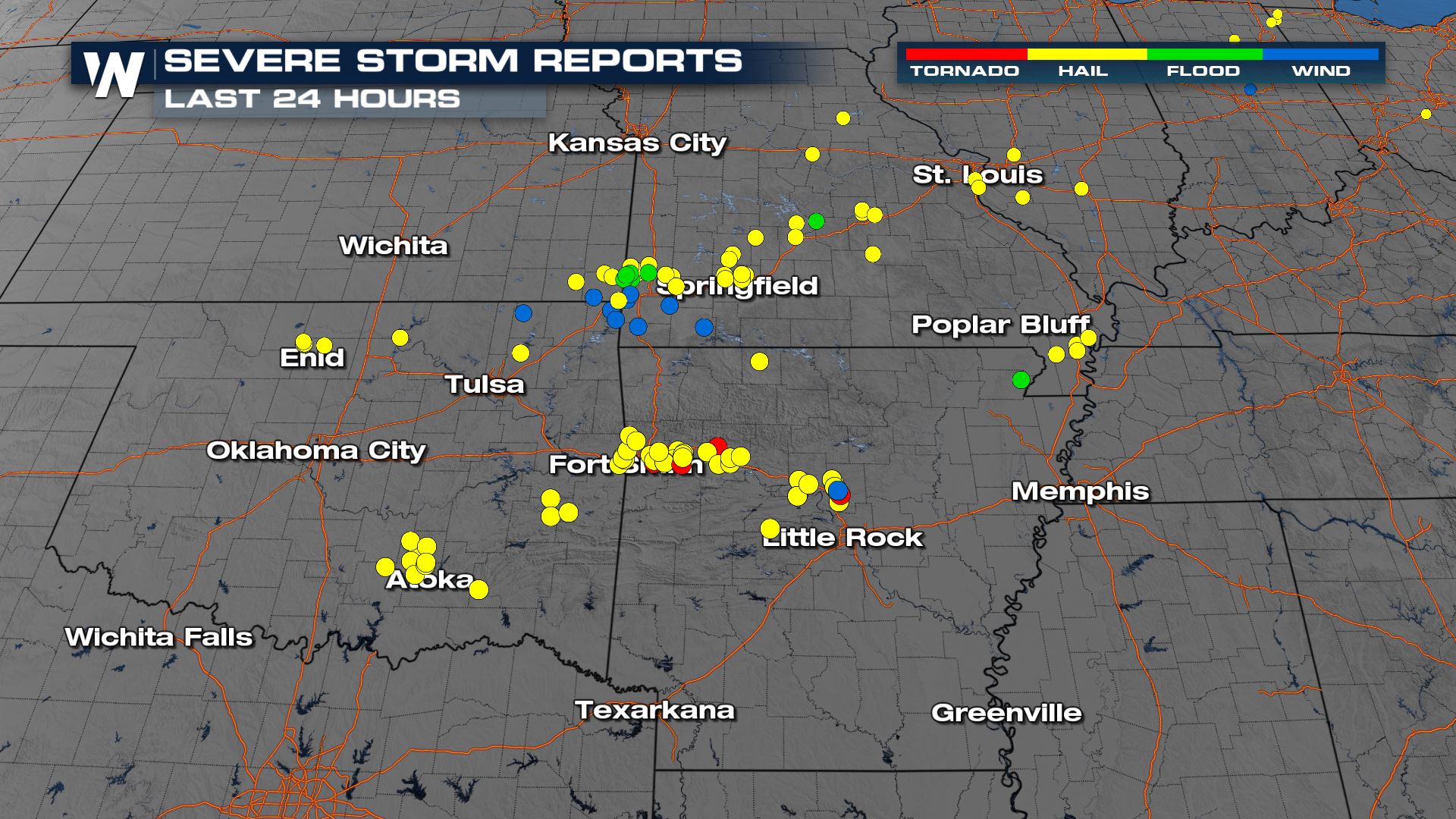 Numerous hail reports alongside tornado-warned storms have been reported across Arkansas and Oklahoma. Some up to 3" in diameter.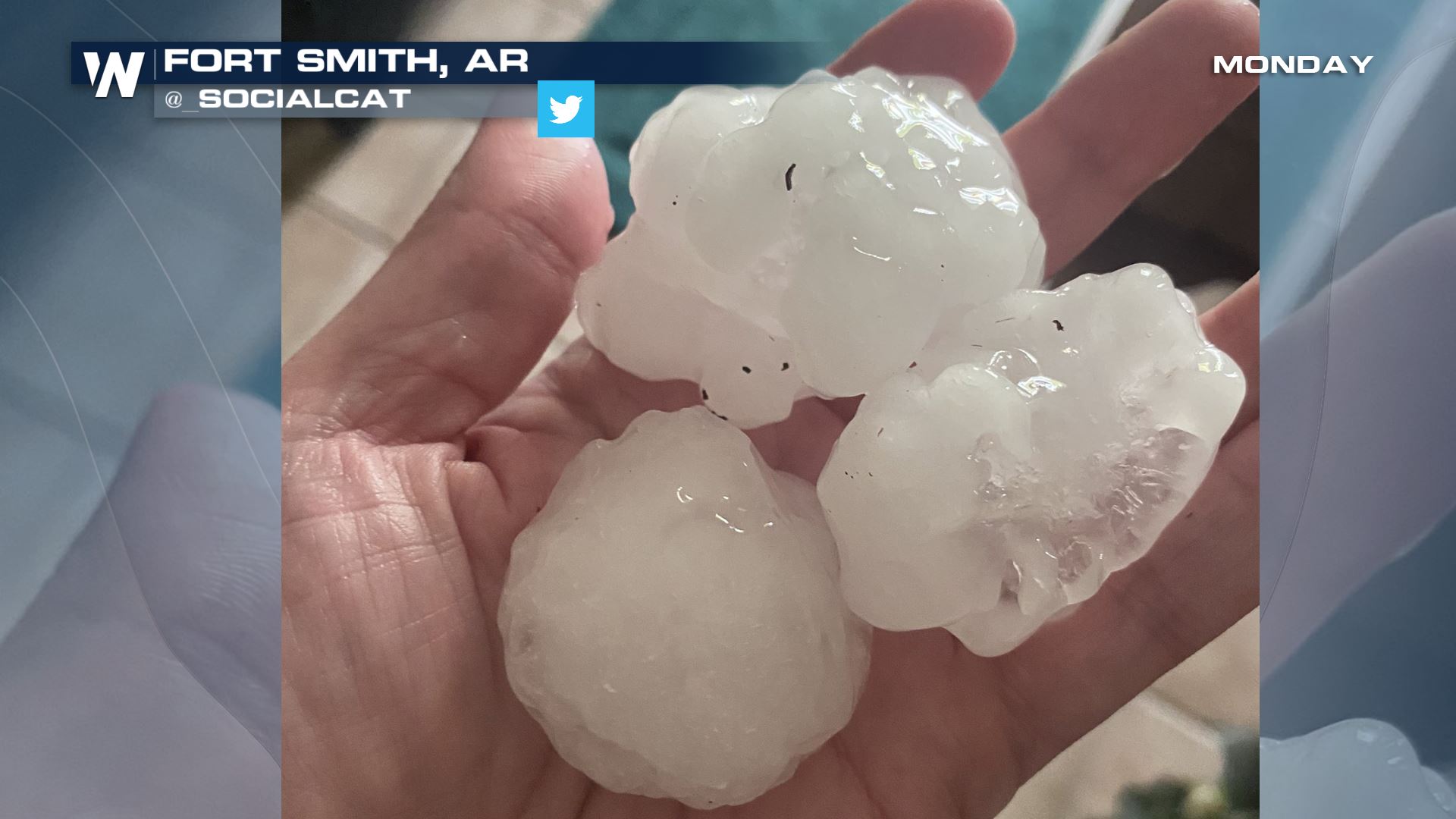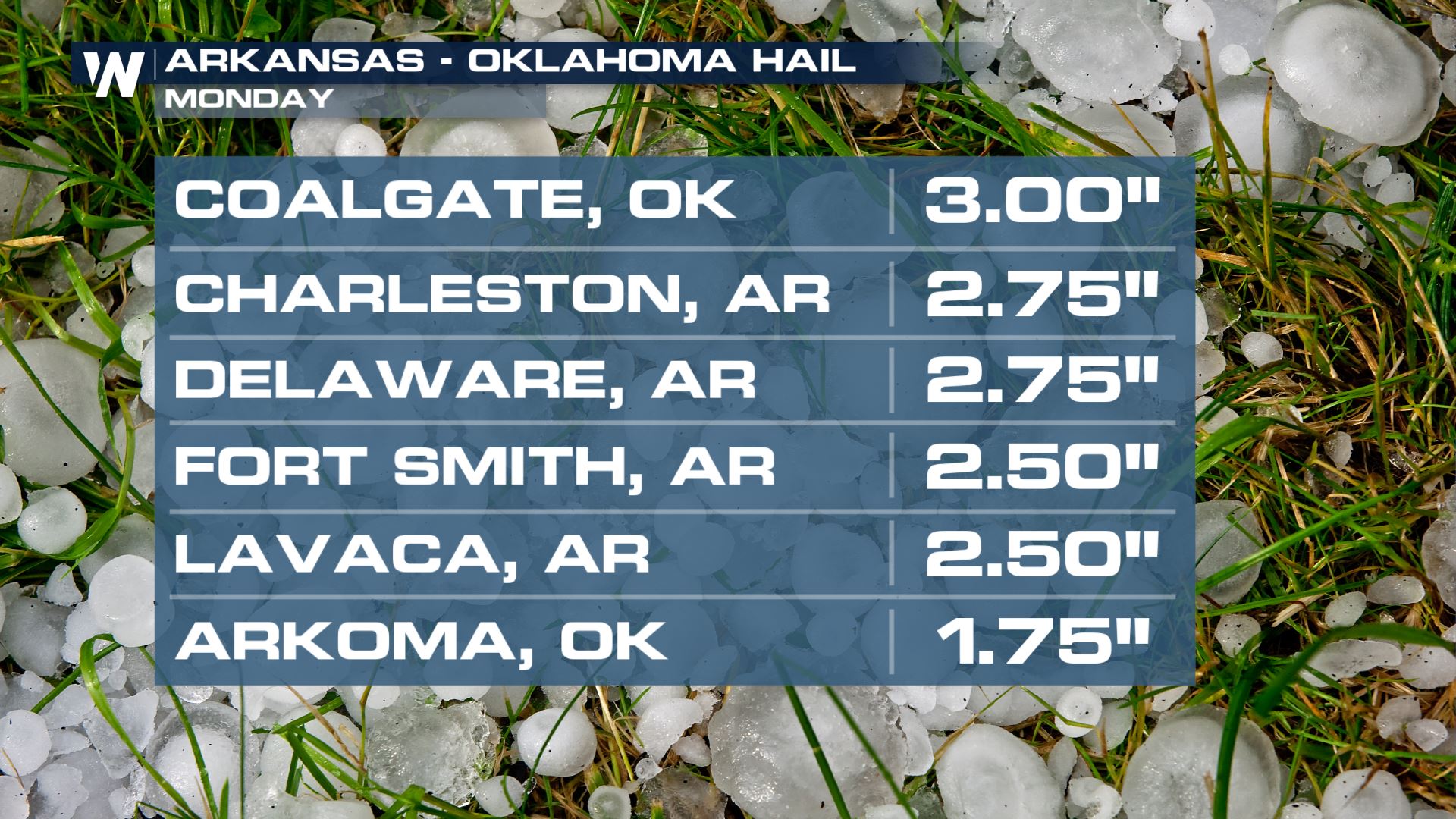 Overnight Outlook
The Storm Prediction Center has continued the enhanced (level 3 out of 5) threat for severe storms through the overnight hours.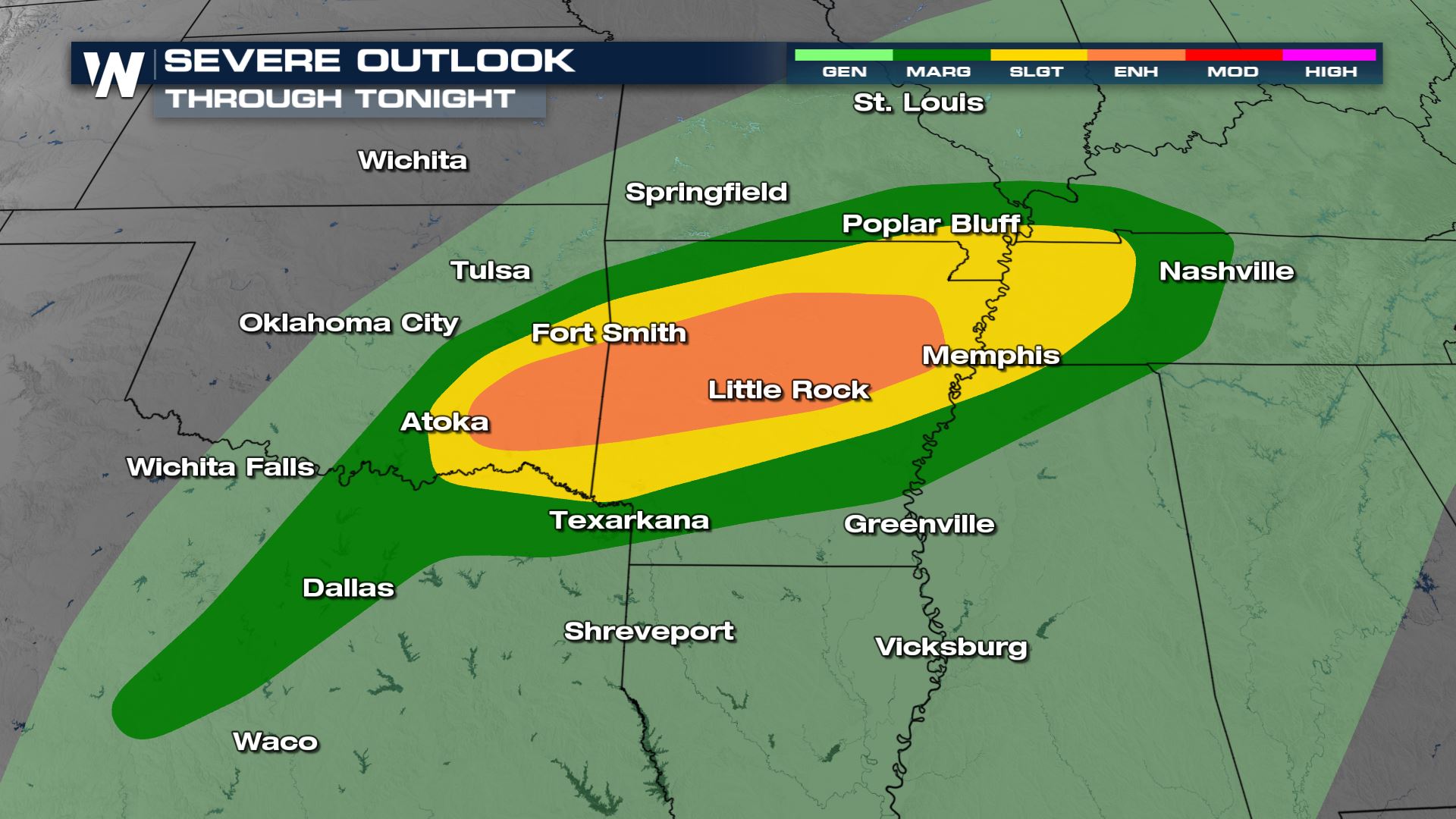 Hail and tornadoes will likely continue. After seeing 3" hail stones have been observed, there is still the risk overnight to see large to damaging hail.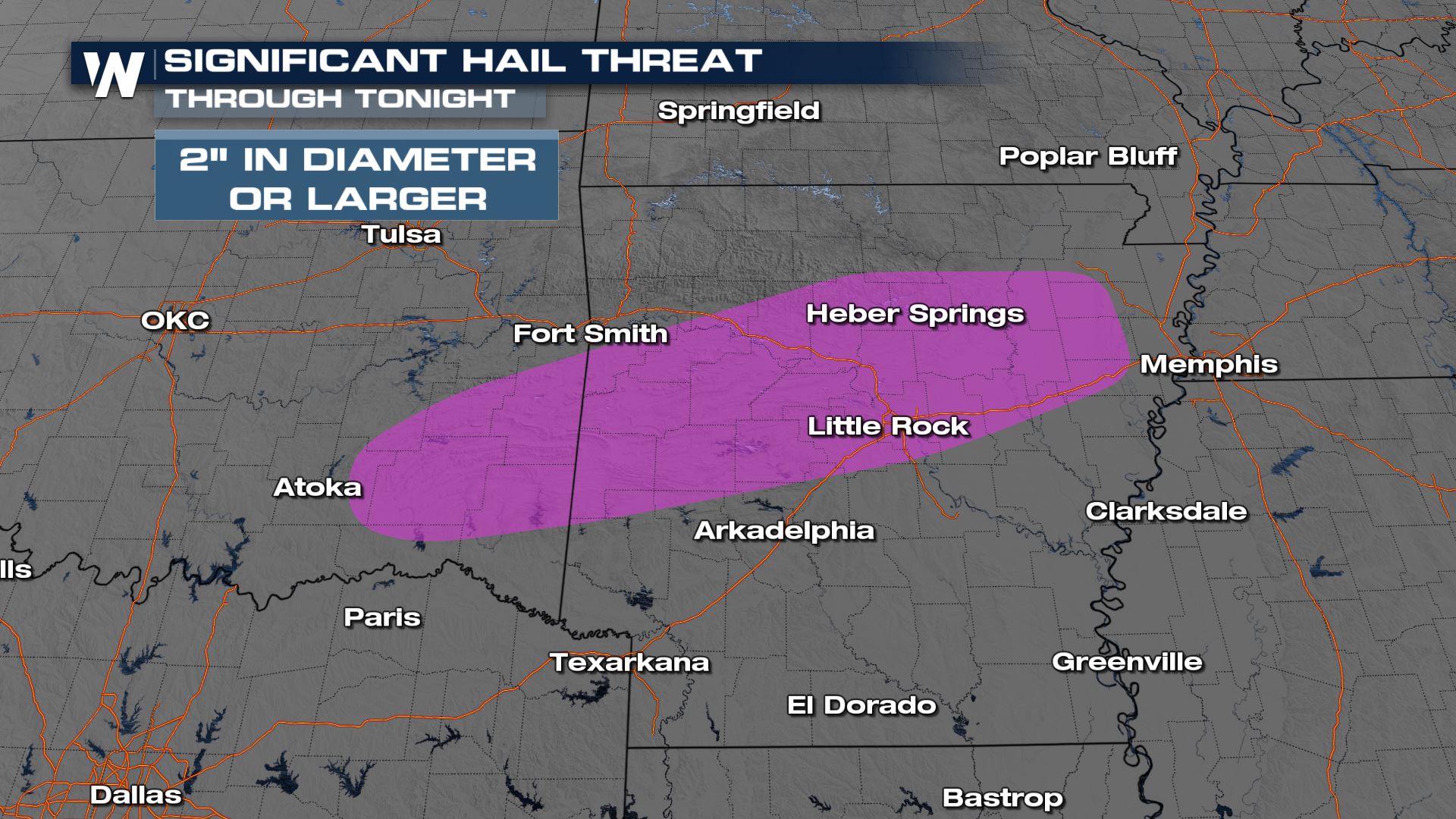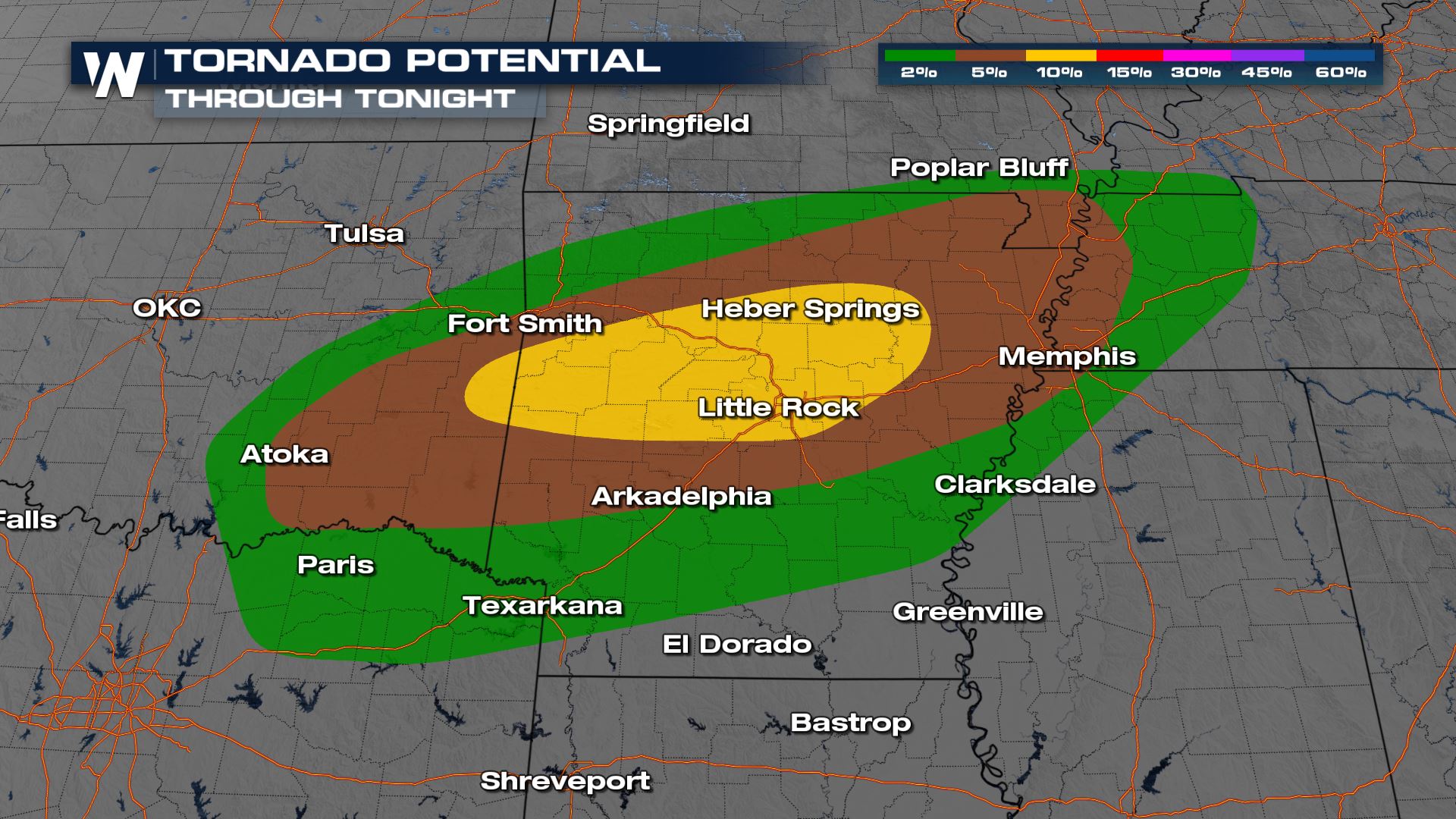 A significant tornado (EF-2 or stronger) is possible in the area of highest tornado potential. We will be watching the storms very closely this evening.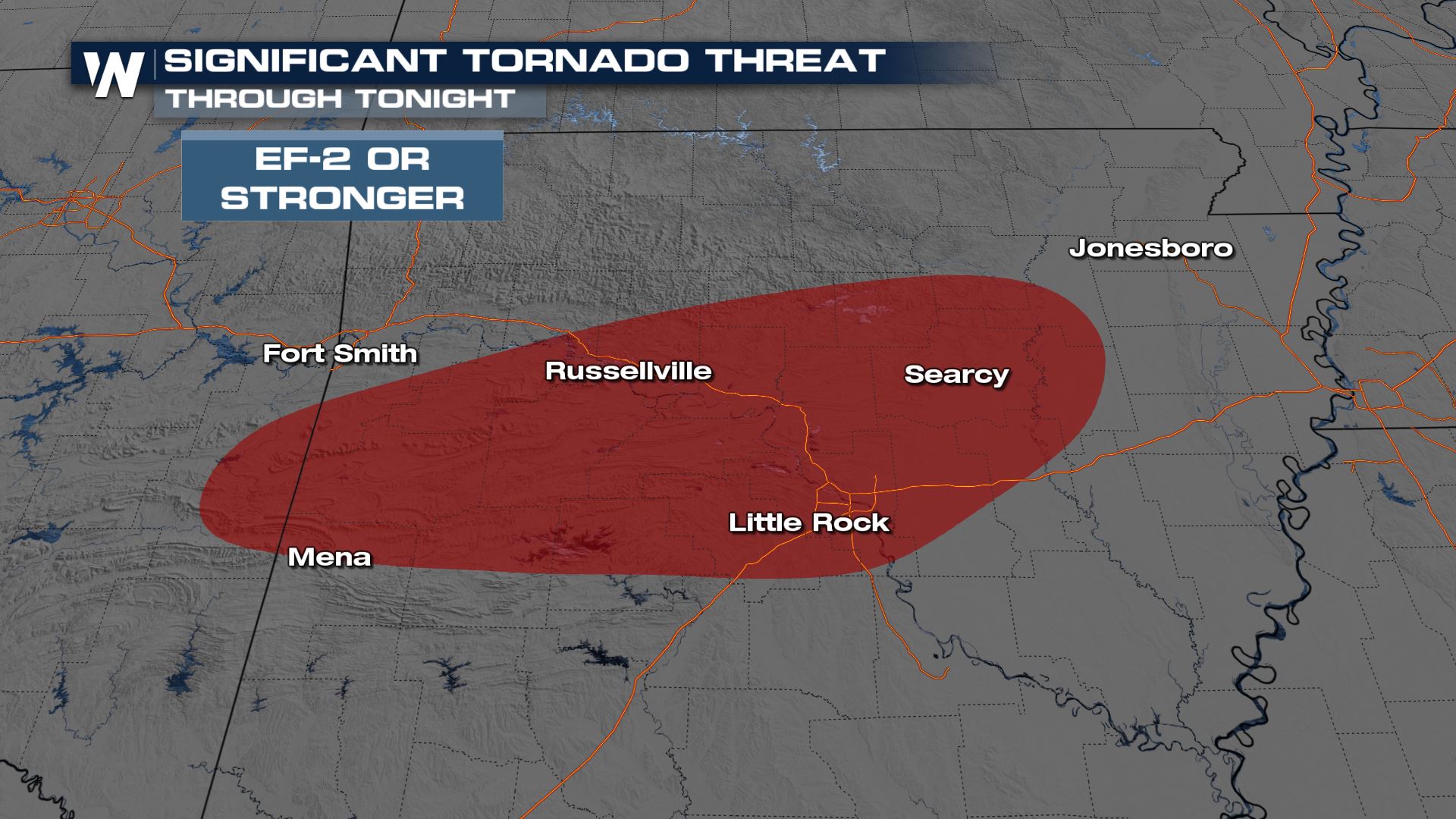 Forecast Timing
Overnight, storms will still likely hold strength and trend towards the Tennessee Valley. The chance of seeing new developing storms is less likely, we will likely continue to see the storms we have now progress east.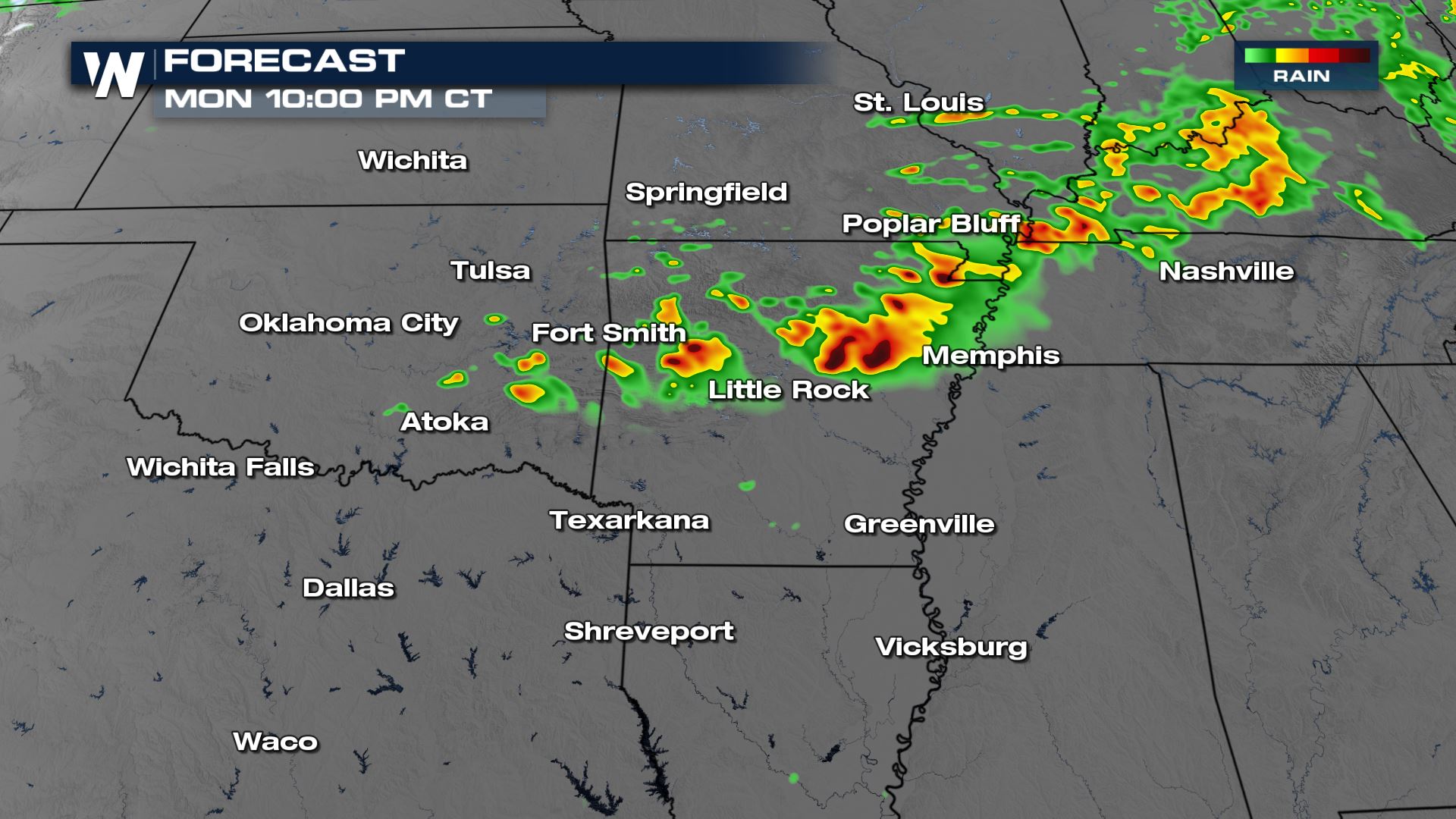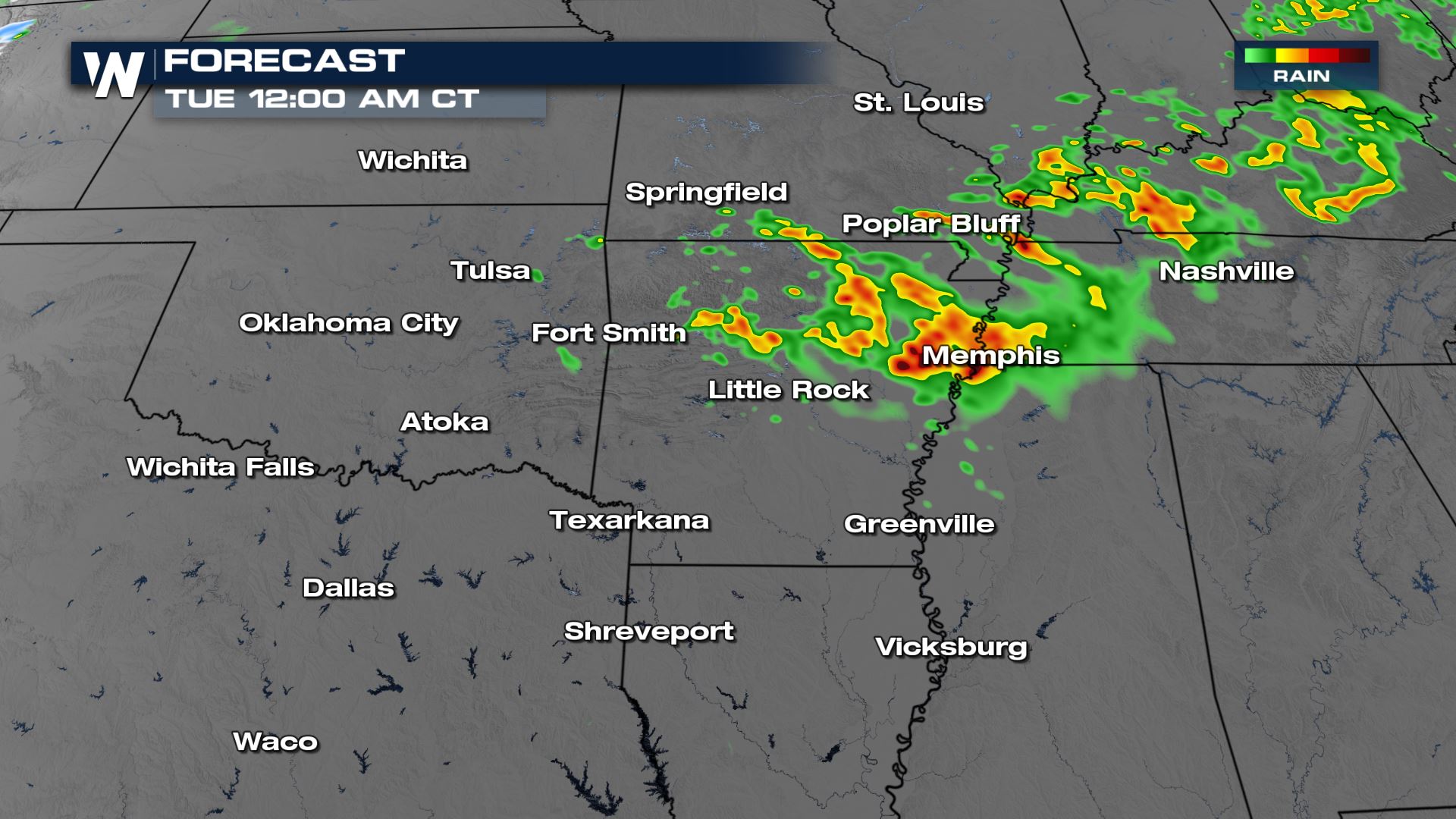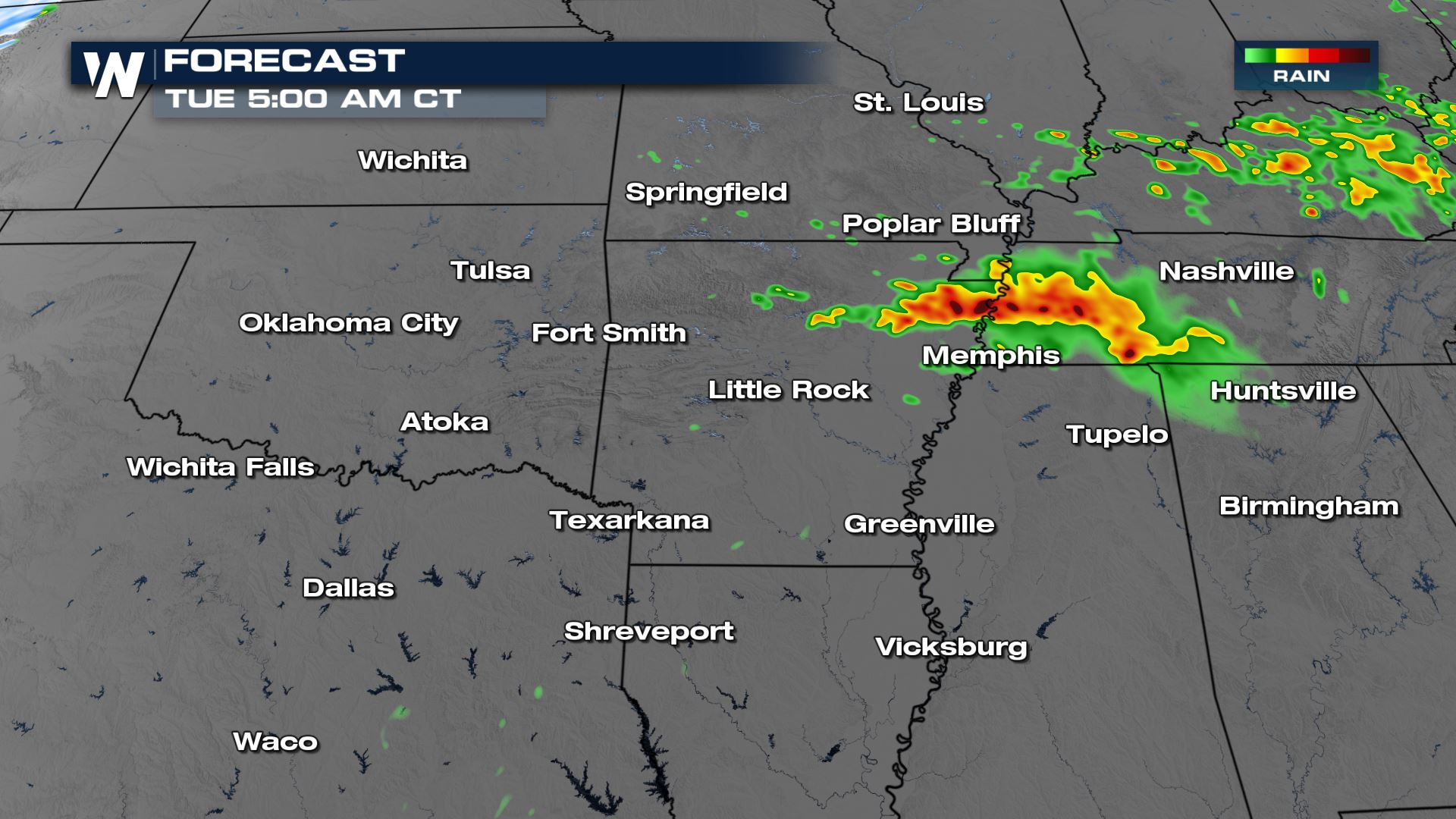 Rainfall
Heavy rain will accompany Monday's storms and this will lead to a risk for flash flooding. The factor that we have going for us in these areas is that the ground is not overly saturated like it is in the south.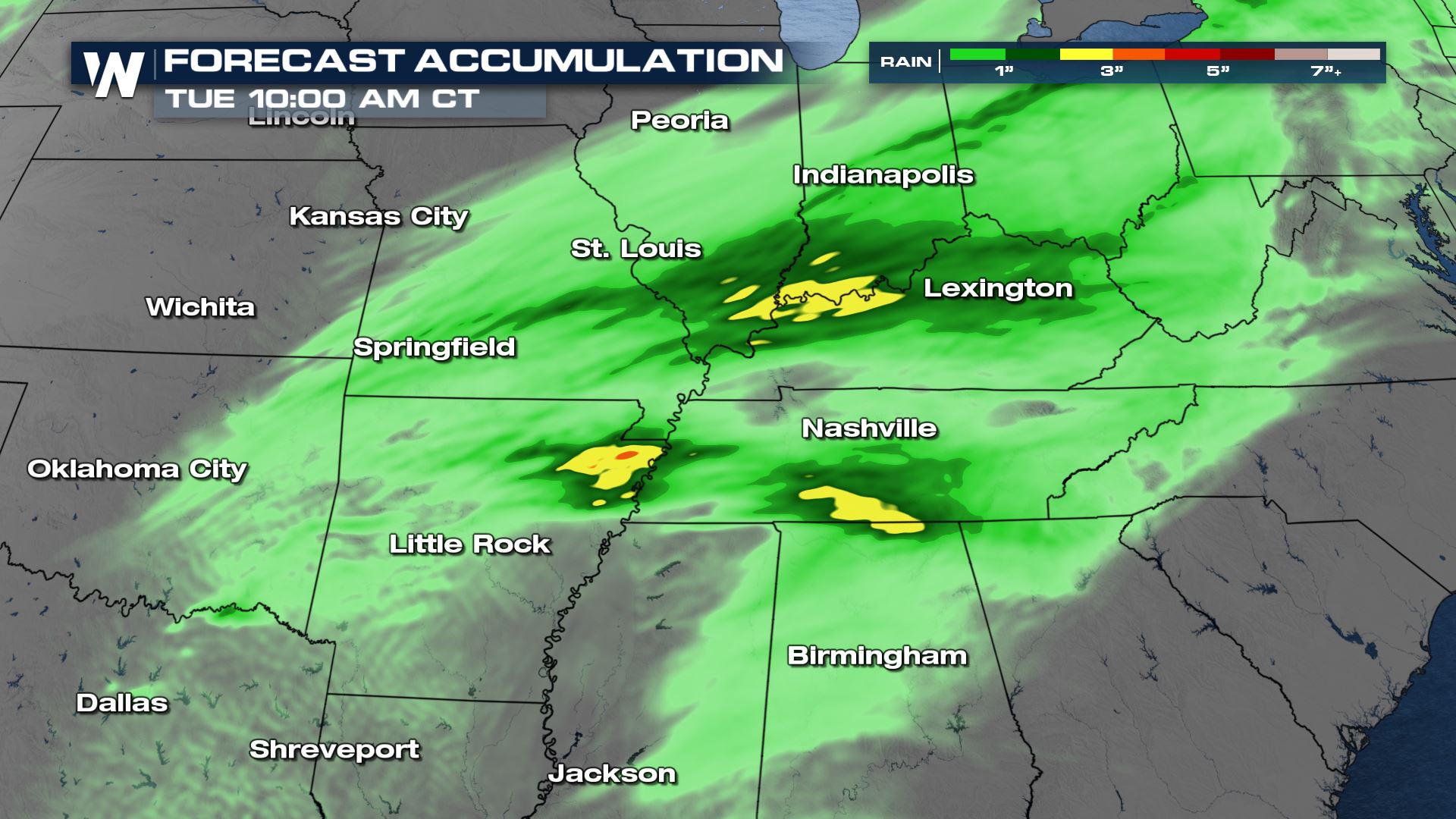 Still, the Weather Prediction Center (WPC) has highlighted these locations for the risk of flooding.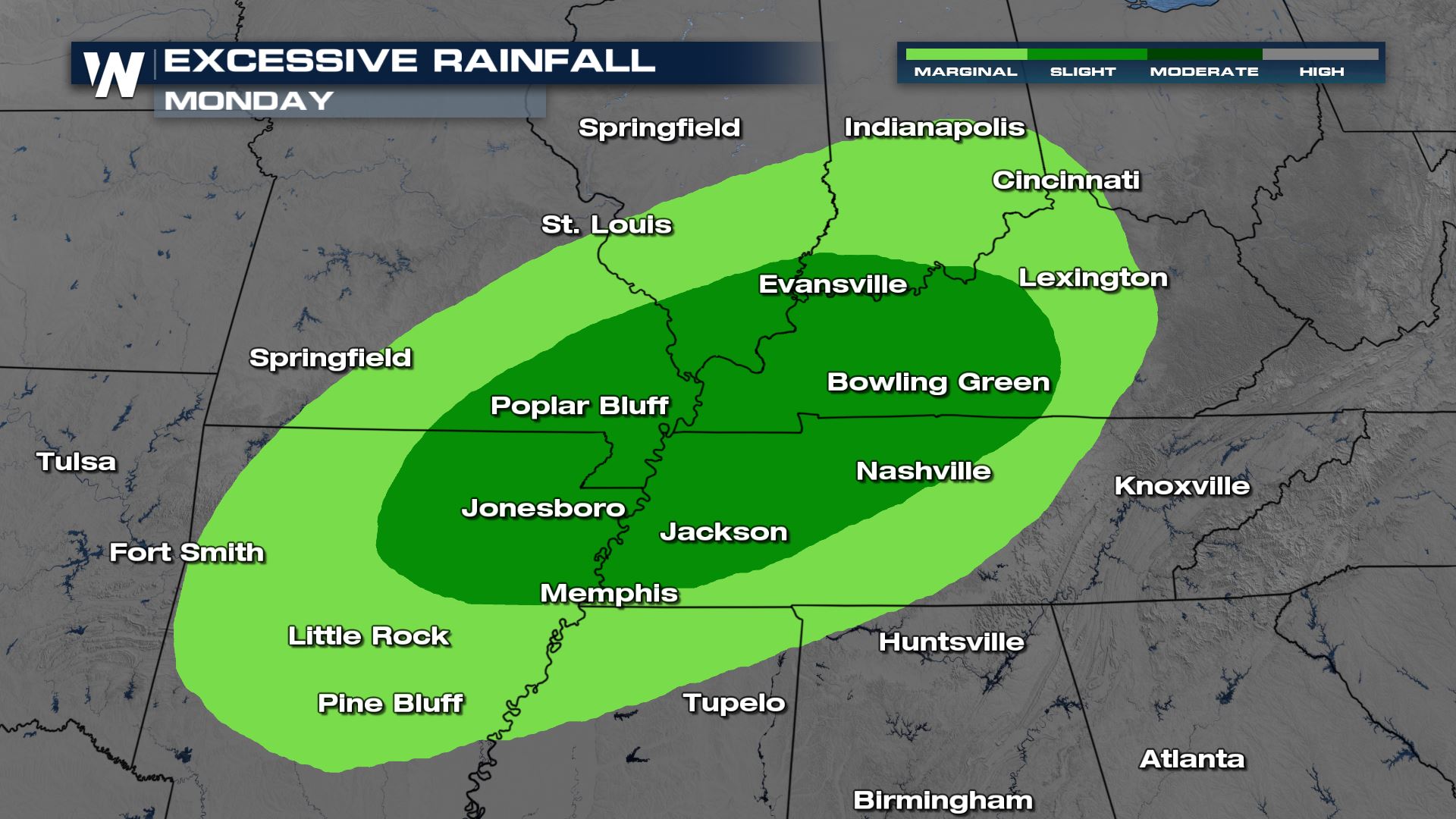 More updates on the severe weather threats are coming up all day on WeatherNation.