Very busy weather is happening in the Pacific and it could get even busier in the next few days.  We already have Tropical Storm Miriam and Tropical Storm Norman...could Olivia be next?  Here is the very latest.
Pacific Tropical Outlook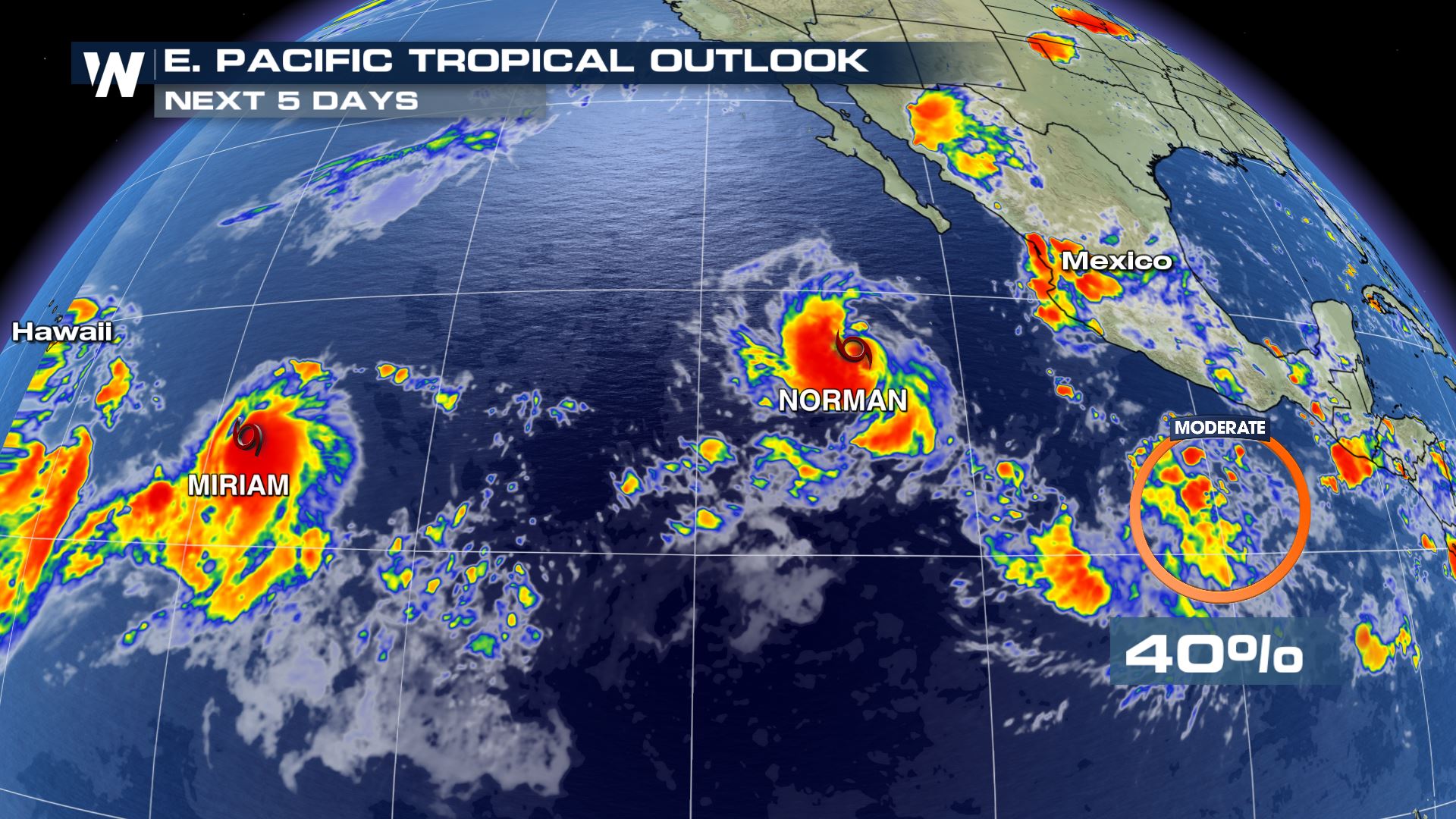 Here is the latest overview of the Pacific.  We have Tropical Storm Miriam located 1165 miles from Hilo, Hawaii.  We have Tropical Storm Norman located 480 miles southwest of southern Baja California.  Then we have a tropical wave located off the southern coast of Mexico. At the moment this wave is very disorganized, but there are good indications that a low pressure system could form in the coming days and this could potentially become Olivia in the next 5 days.
Tropical Storm Miriam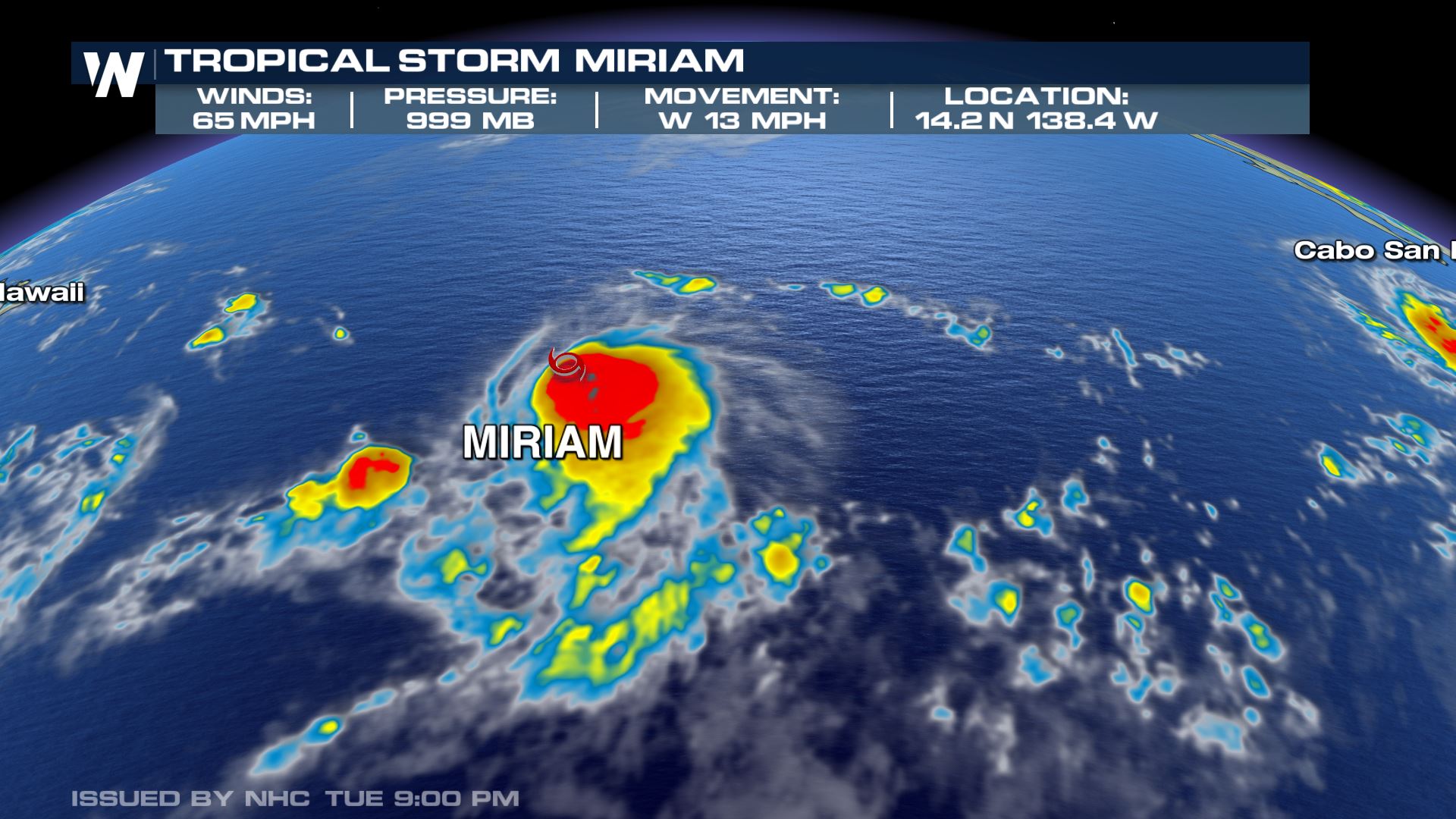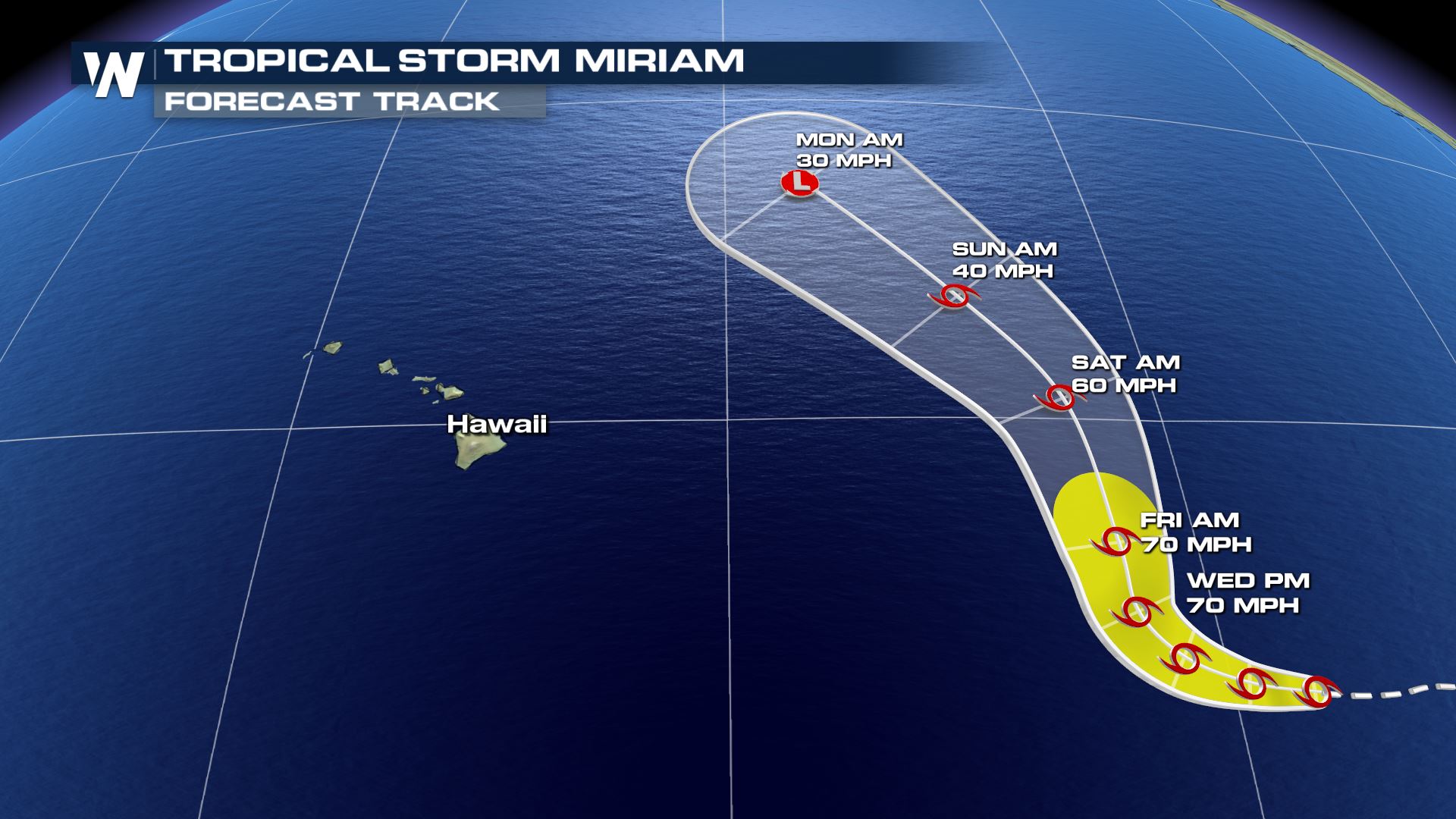 The latest forecast track of Miriam keeps it well east of Hawaii.  A change in direction from west to northwest should start to develop by Wednesday afternoon.
Tropical Storm Norman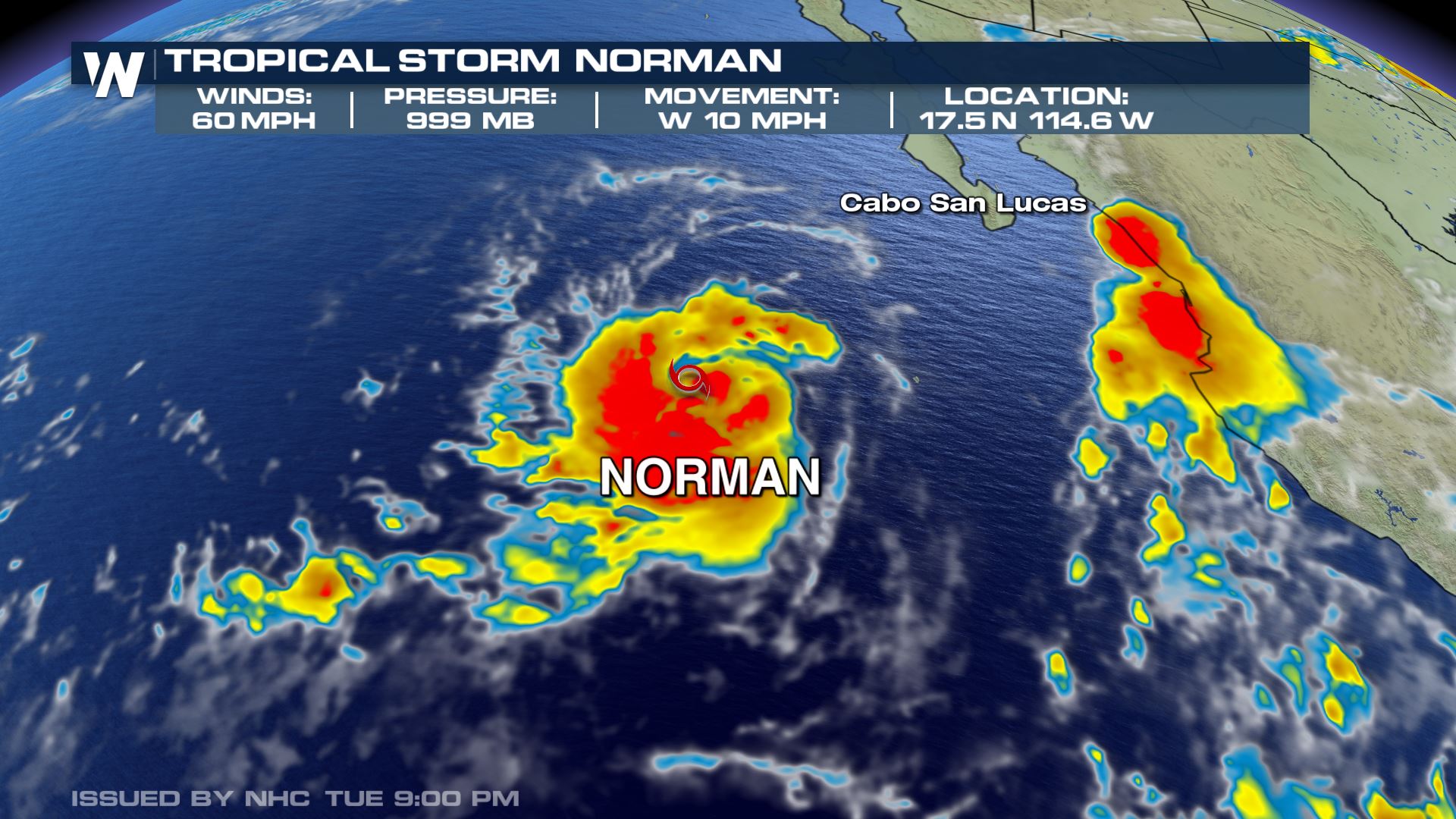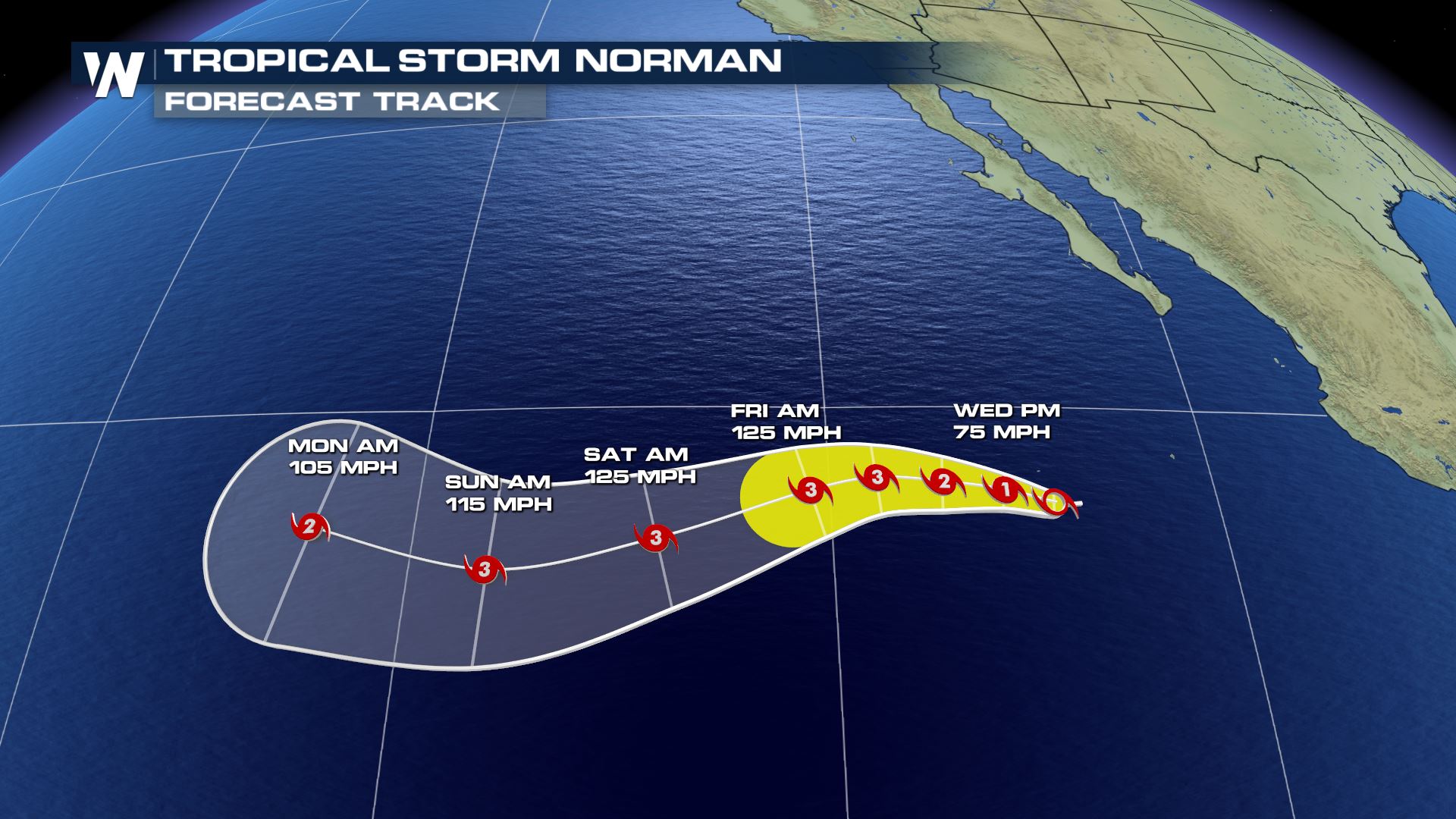 Right now Norman is not a threat to land, but seeing as by early next week it could be Category 2 Hurricane and moving west further into the Pacific.  Still too far out to determine if Norman will get near Hawaii. Keep checking with
WeatherNation
for all your tropical updates.