As the calendar turns to December, the official hurricane season comes to an end. NOAA defines hurricane season from June 1 through November 30. Though storms have formed outside of those dates, this is typically the time that activity in the tropical Atlantic and Eastern Pacific begins to wind down. The 2018 season will be remembered as an active season, with above average activity in both the Atlantic and Eastern Pacific basins. For others, the season will be remembered as a devastating year, with Hurricanes Michael and Florence causing extreme damage for parts of the Gulf Coast and Eastern Seaboard. https://www.youtube.com/watch?v=EZDiIPrd99Q&feature=youtu.be As of November 30, there were 15 named storms in the tropical Atlantic basin and 22 in the eastern Pacific.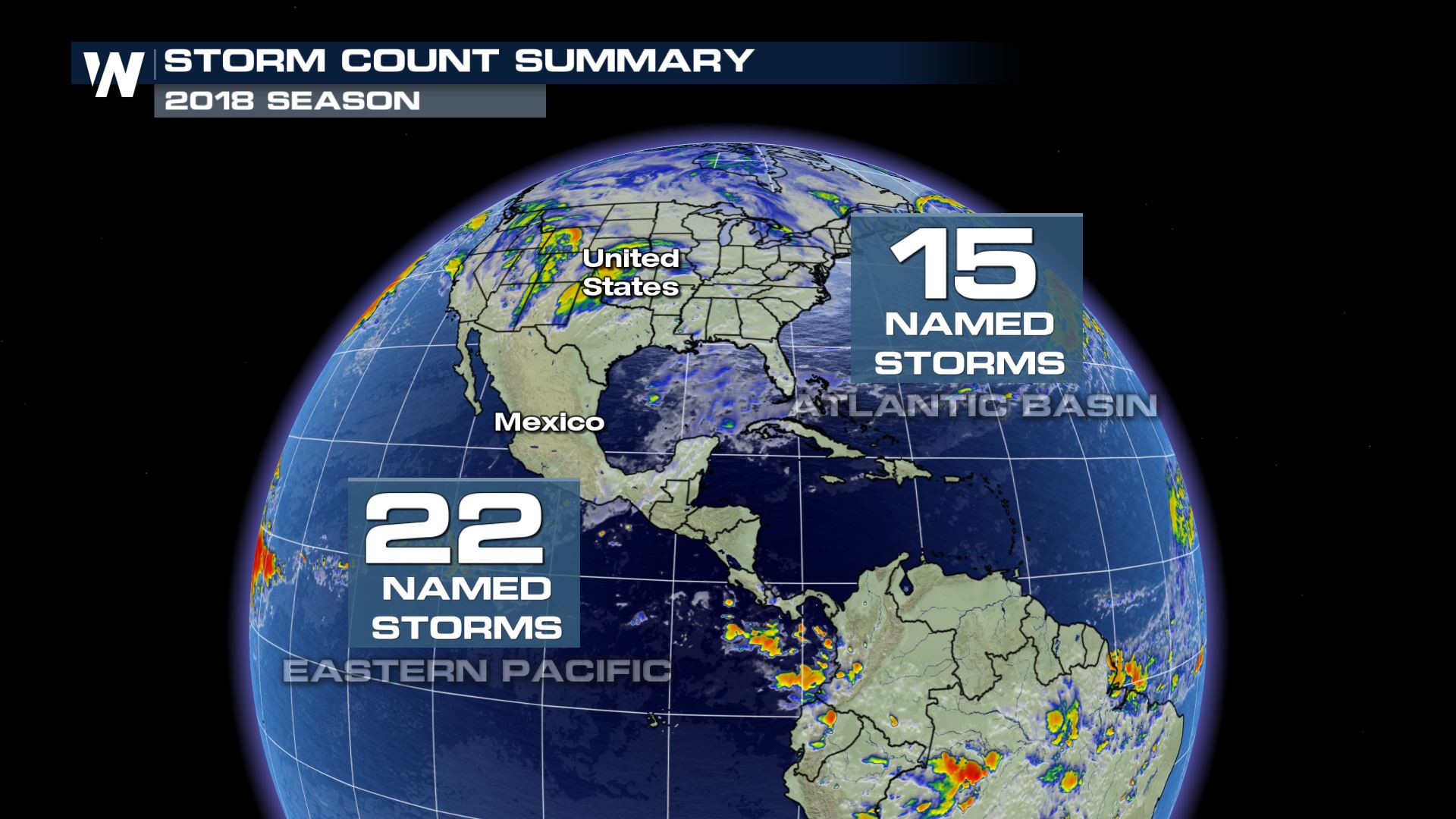 The numbers above account for named storms, which means winds in each storm reached a threshold of tropical storm force of 39 mph or greater. When a system becomes stronger and winds reach a threshold of 74 mph or greater, it is deemed a hurricane. At 111 mph mph sustained winds or higher, a system is considered a major hurricane. Here's how each basin breaks down into further categories. In the Eastern Pacific, there were 12 hurricanes of the 22 named storms, and 9 of those became major hurricanes. All of these numbers are considered above average. In the Atlantic, 8 hurricanes formed of the 15 named systems, and 2 of those became major hurricanes. Florence and Michael were the 2 major hurricanes that formed in the Atlantic this season. Due to the extensive damage caused by both storms, it's possible the names Florence and Michael will be retired from the list of Atlantic cyclone names (
read more on retired names
). All numbers in the Atlantic are also considered above average.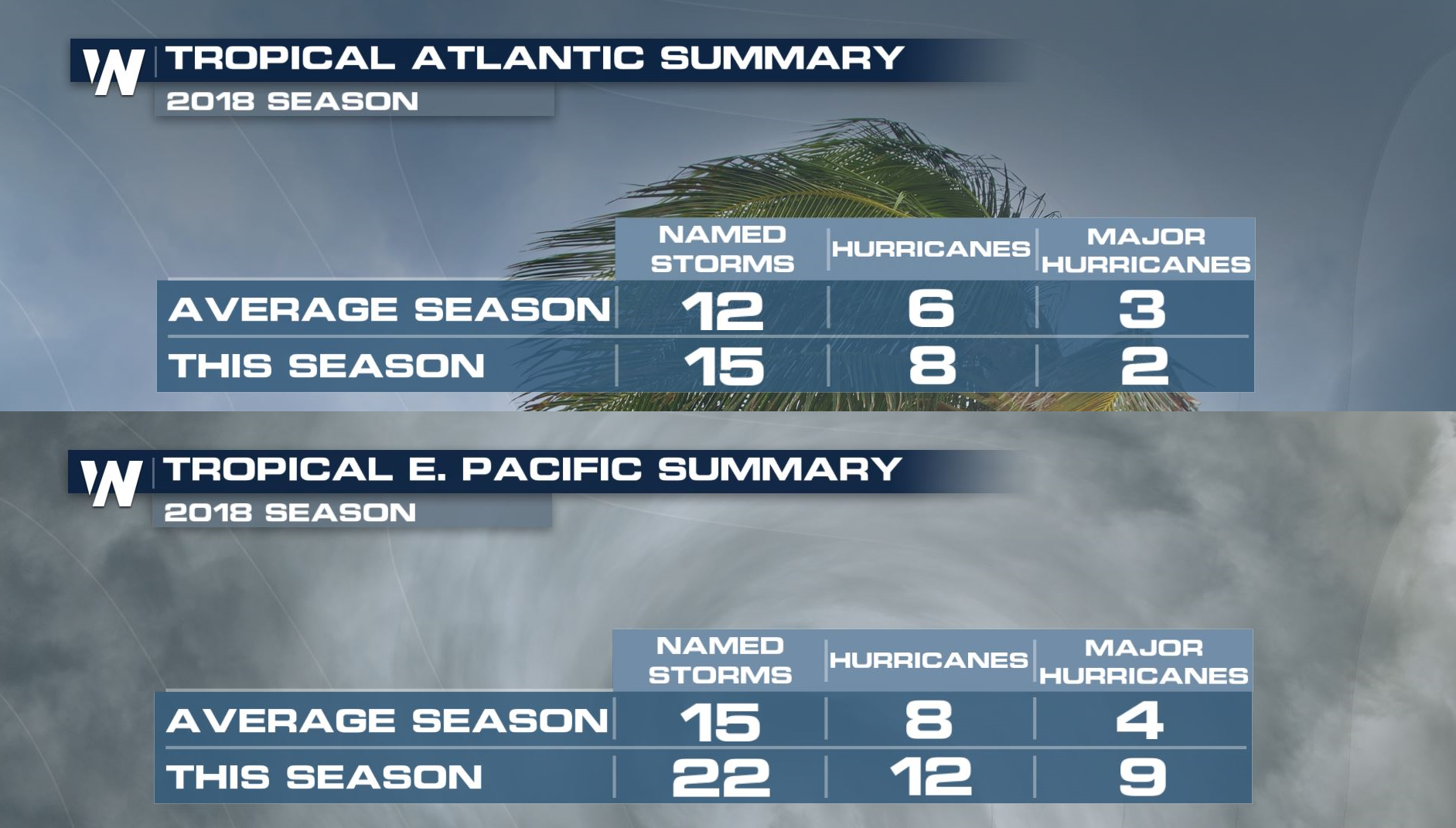 Read the National Hurricane Center season summary (released on November 1) for both the
Atlantic
and
Eastern Pacific
with specifics of each tropical cyclone.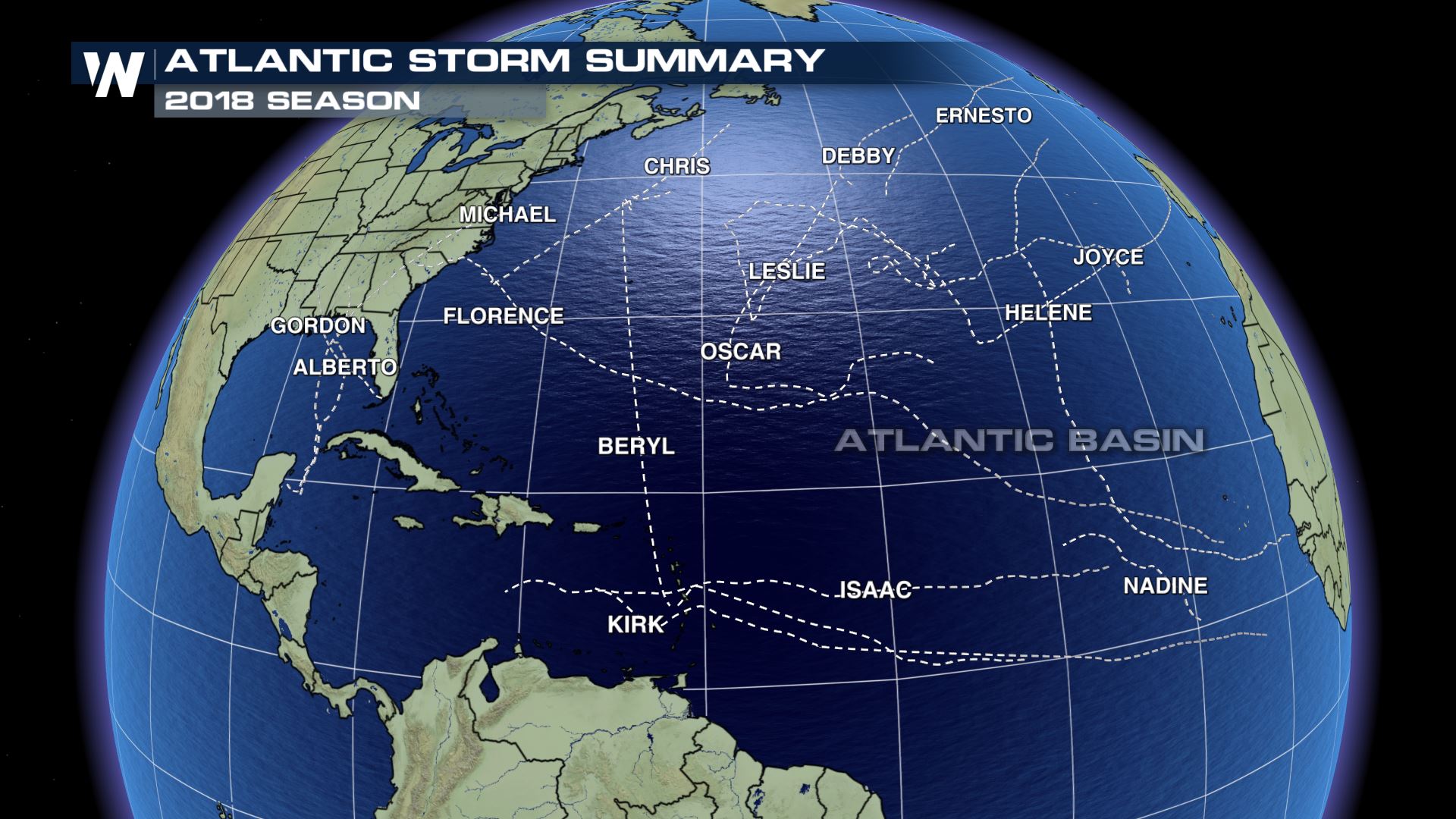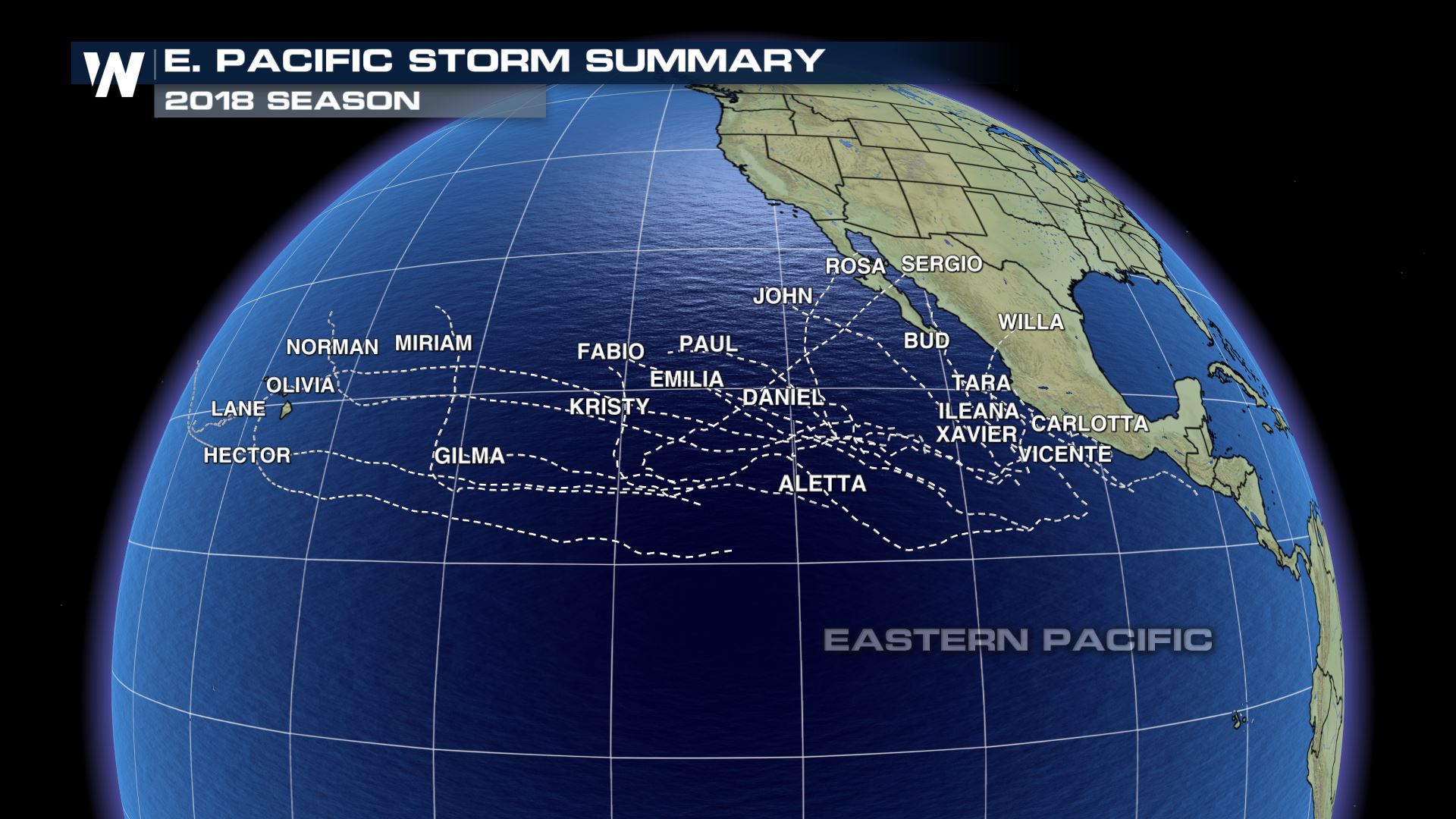 Read NOAA's season summary for the Atlantic Season
here on NOAA.gov